Climbing trees got a whole lot easier with CapnopyStair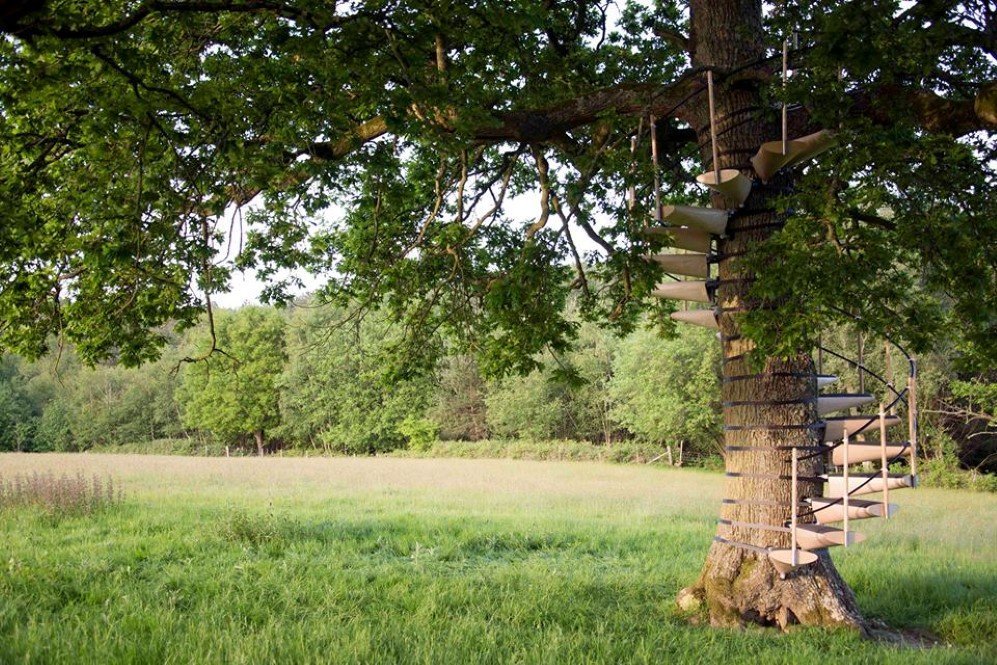 Tree climbing is every child's dream. However, it can be quite unsafe and can sometimes cause multiple injuries if you tip over. Furthermore, as parents get older, it gets increasingly difficult to check up on their kids while they are playing in their tree houses. Designers, Robert McIntyre and Thor ter Kulve provide a solution to these issues. Curious to find out what it is? Then keep on reading!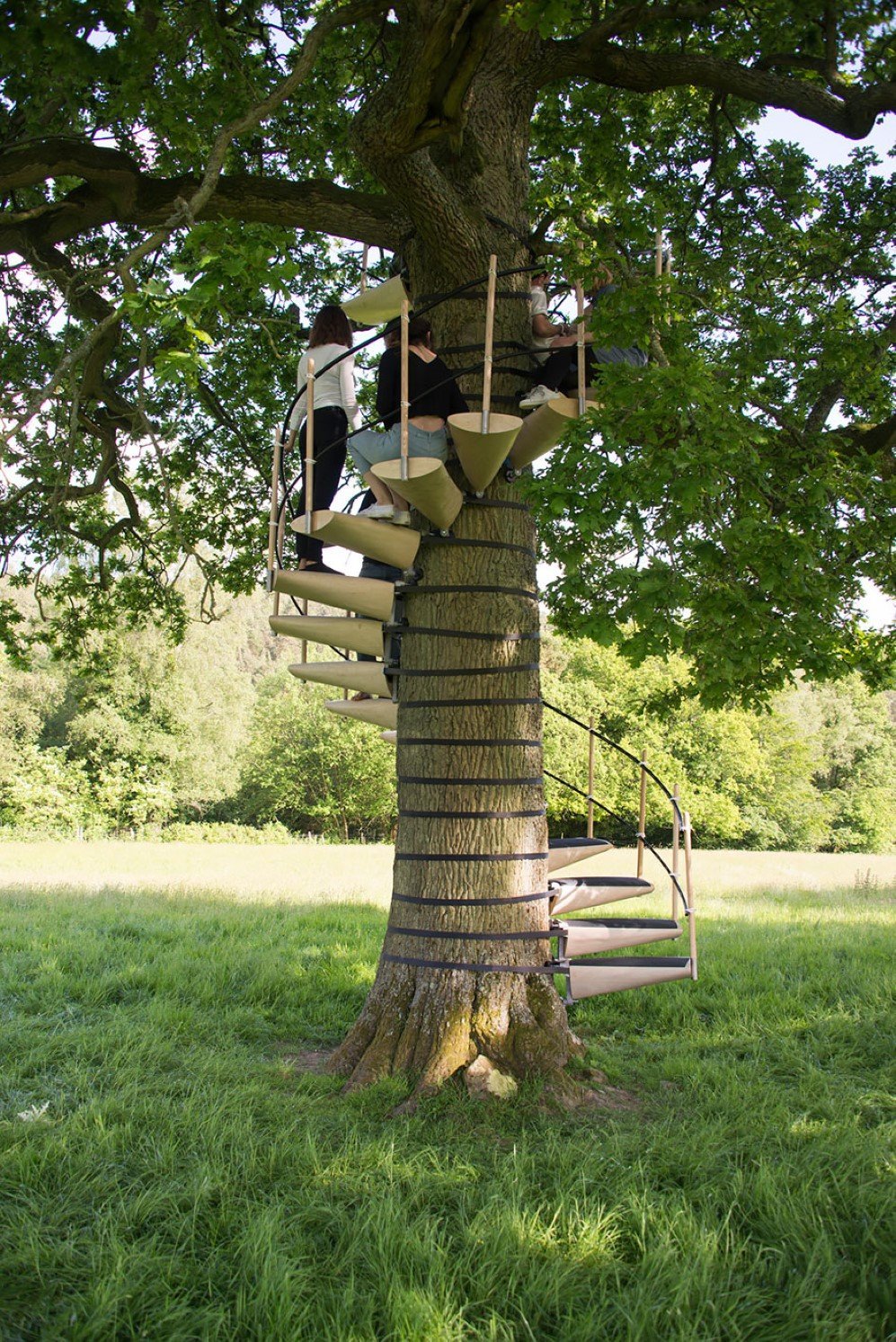 In their final year at Royal College of Art (RCA), London, the designers developed a system to turn garden trees into stairways. Applying the concept of aeronautical engineering, the duo made a staircase out of birch steps that attaches to the tree with straps. To ensure sturdiness, the steps clasp to the side of the tree with thick neoprene pads. The CanopyStair comes well equipped with a handrail and an aluminum tripod frame for security. Furthermore, these stairs ensure that the tree remains unharmed, as it does not require any tools such as nails or hammers, during installation.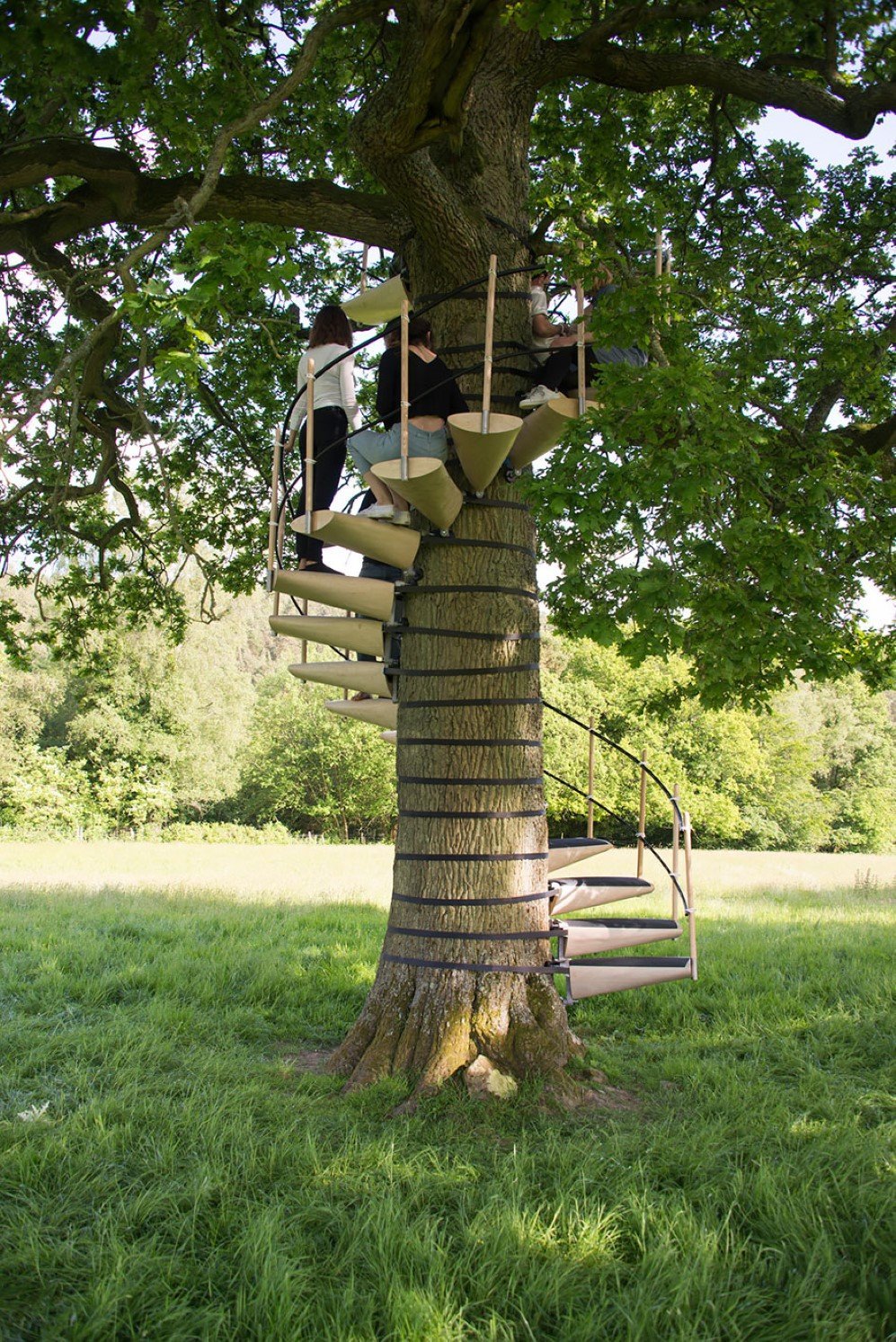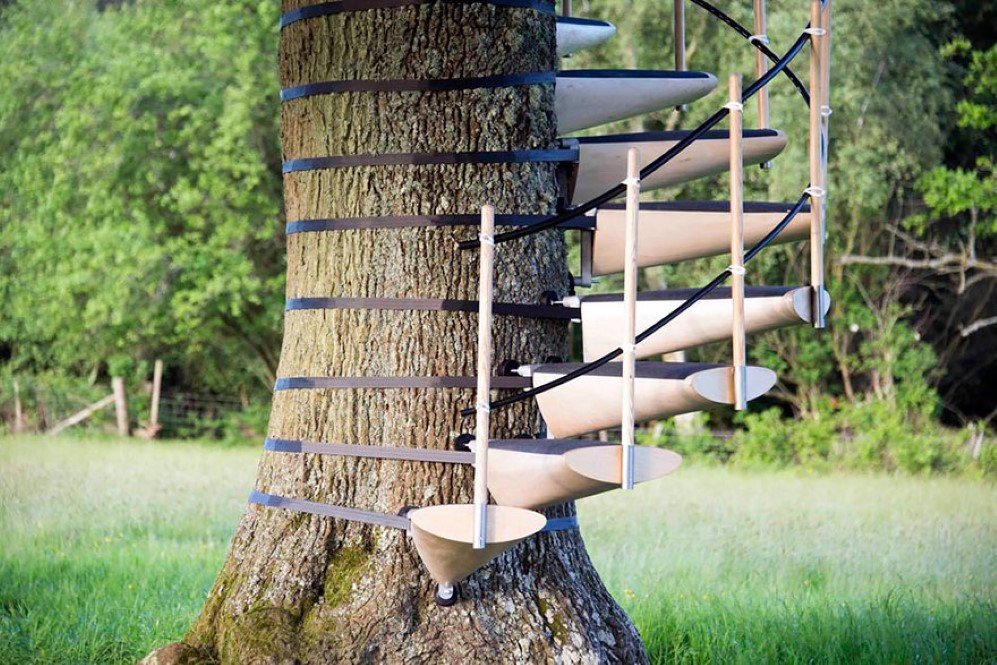 Recommended for you (article continues below)
The best part is that there are no height restrictions. So, the taller the tree, the more steps can be added. It's that easy! According to the designers, a typical 7-meter stairway would require 2 people and 3 hours to build. That seems time consuming, but it is perfect for installing a long-term staircase in the backyard.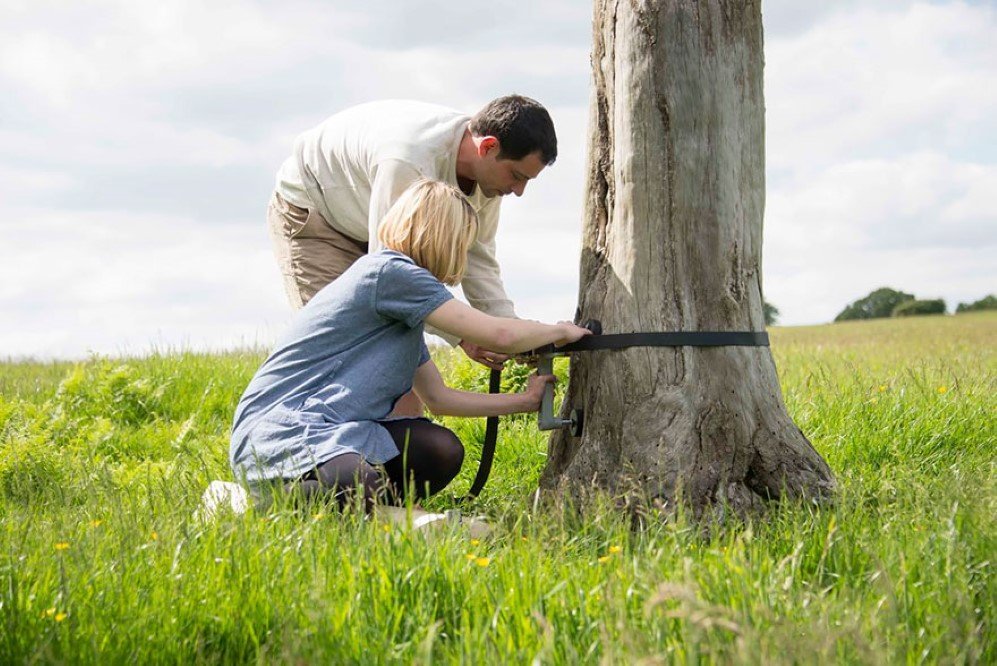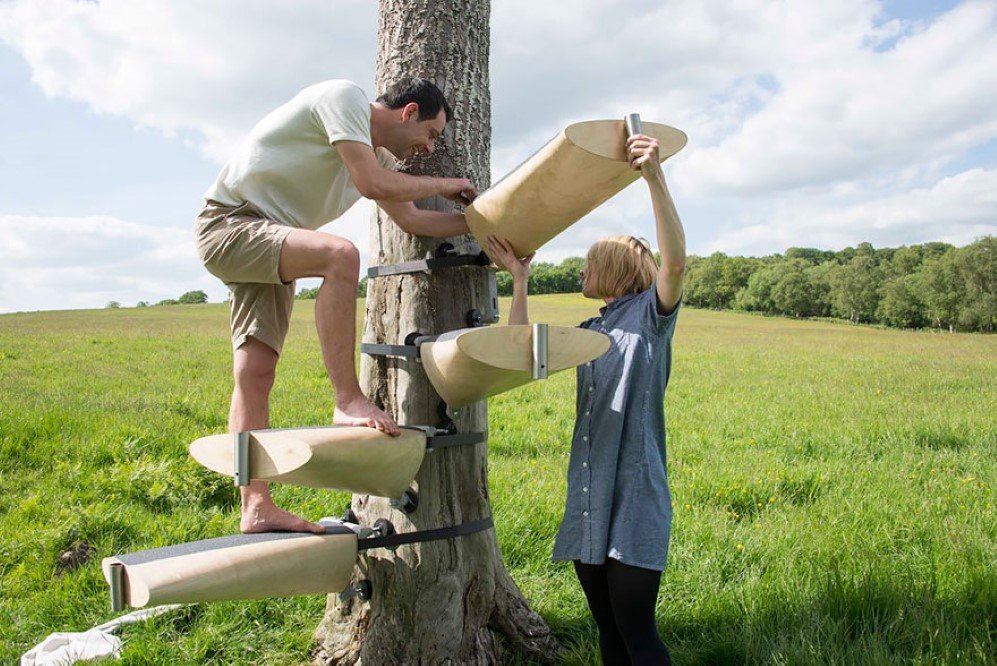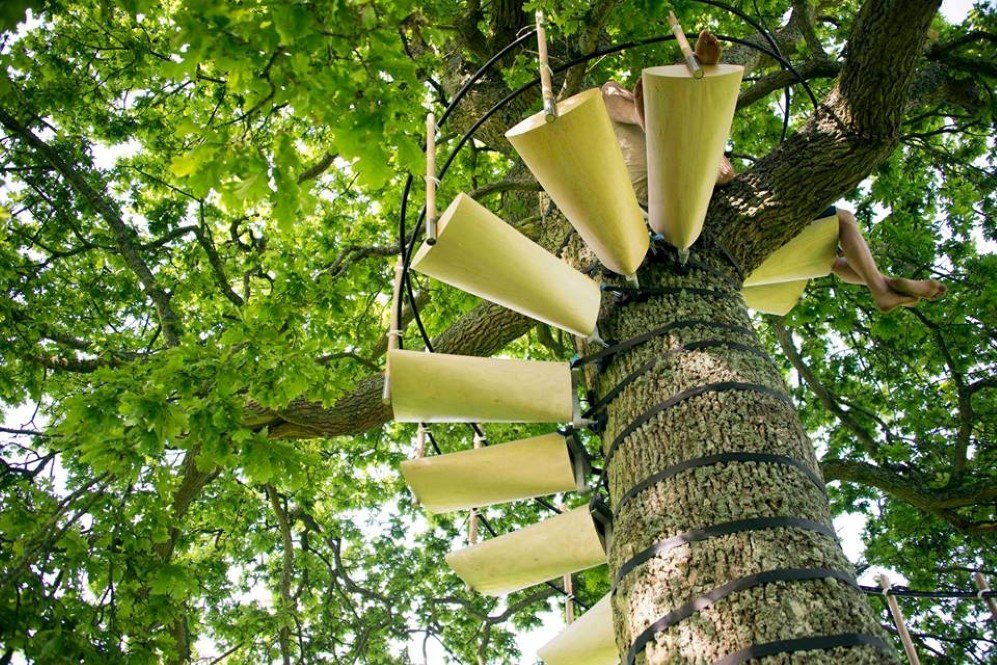 Unfortunately, this amazing piece is not available in the market for the masses yet and it is unknown as to when they would commercialize it. Until then, we can simply imagine the idea in our heads and climb trees using the traditional staircases.
h/t: New Atlas
All Images: © CanopyStair