Cape Town's Magical Canopy Walkway Lets You Stroll Along the Treetops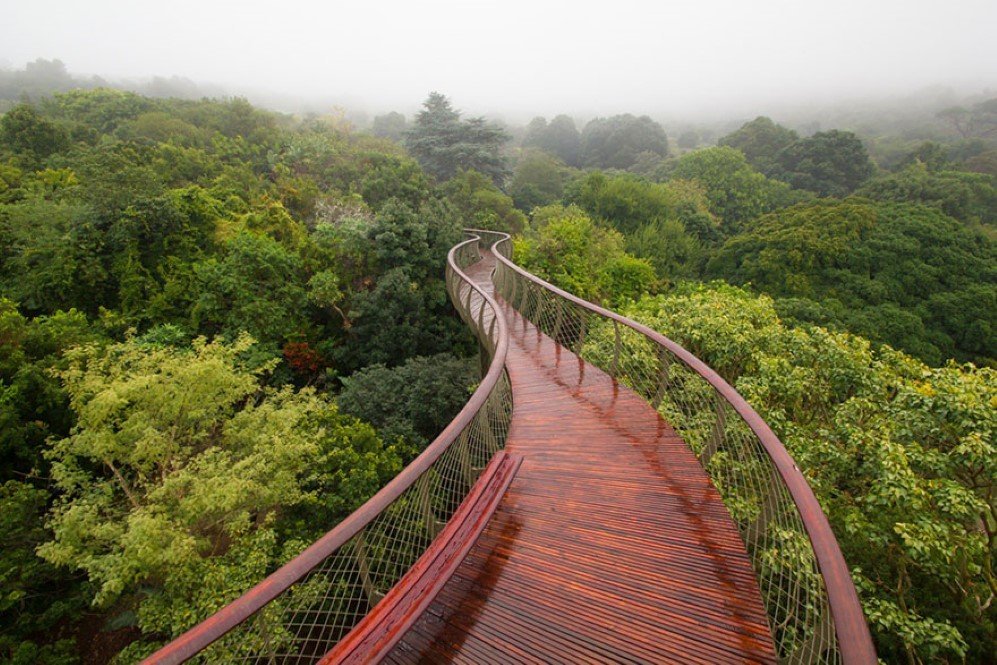 Would you rather walk through the woods or above the woods? If it is the latter, then Kirstenbosch Centenary Tree Canopy Walkway in Cape Town is surely a place for you to visit.
The 427 feet Walkway is inspired by snake's skeleton that lingers through Kirstenbosch National Botanical Garden. It rises as high as 12 meters from the ground, letting the visitors experience the woods the way treehoppers do. However, the walkway also touches the ground twice so that the visitors can enjoy the forestry as well.
The Canopy Walkway, also known as Boomslang informally, is basically a narrowed bridge made up of steel and timber with several curves along its way. It takes the visitors above the canopies and through the woods with its undulating pathways. Boomslang also offers several wider observation spots where the sightseers can enjoy panoramic view of the surrounding gardens and mountains.
Recommended for you (article continues below)
The mesmerizing project, undertaken by Mark Thomas Architects and Engineers Henry Fagan & Partners, took just two years to transform from a design to an actual reality and was opened to the public back in 2014. The Walkway is accessible to everyone for free and hence makes for a very exotic and affordable tourist attraction.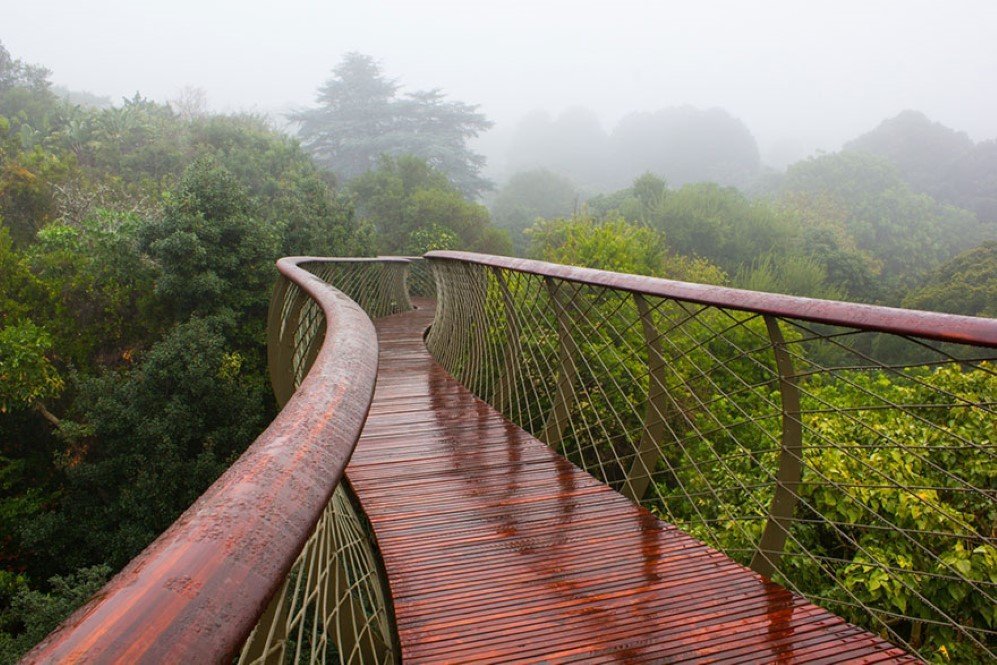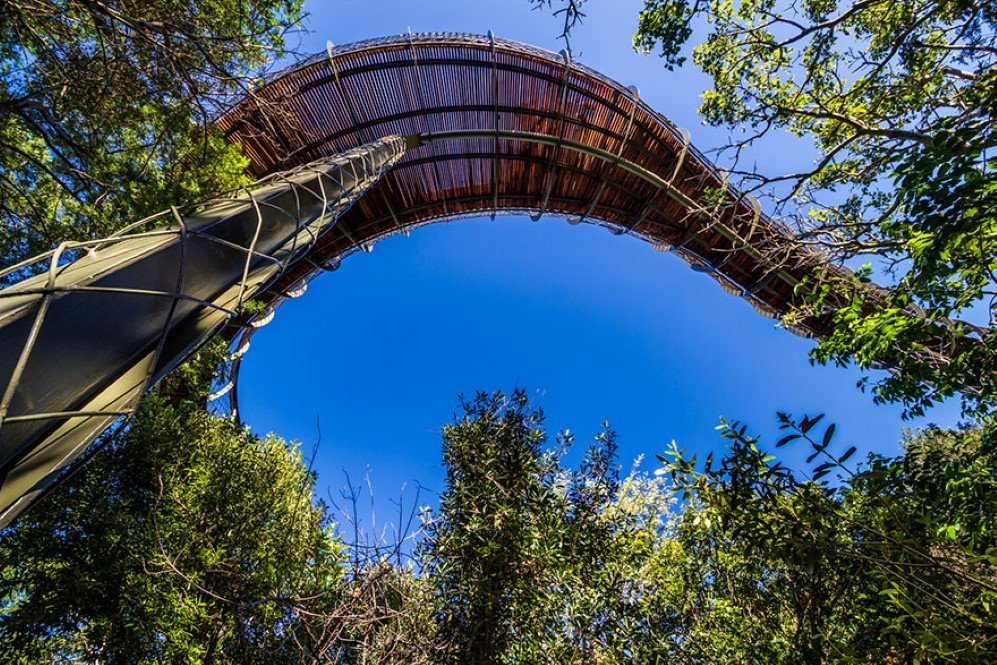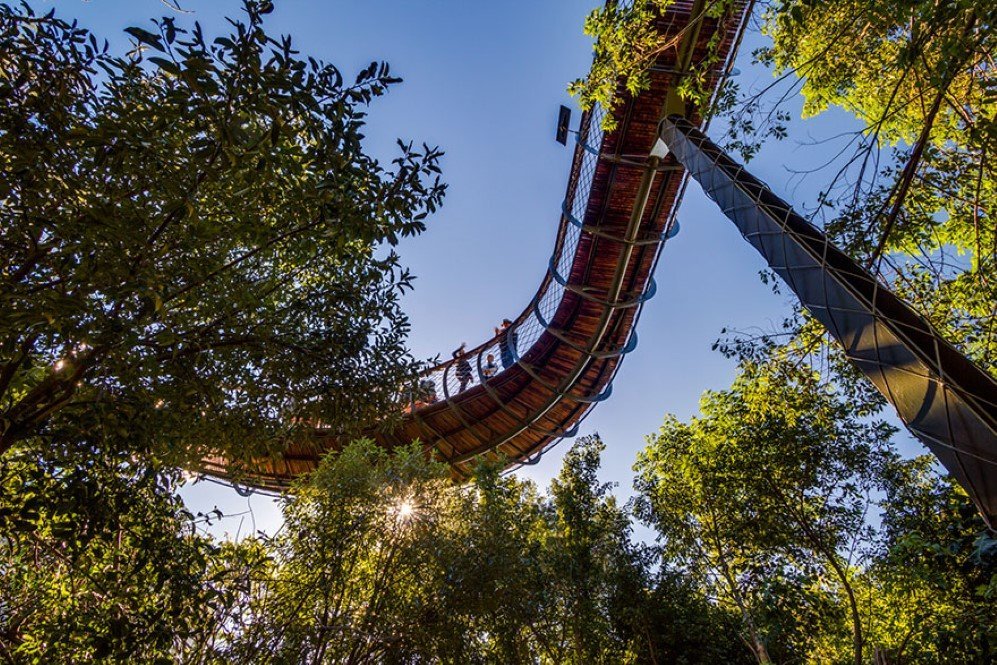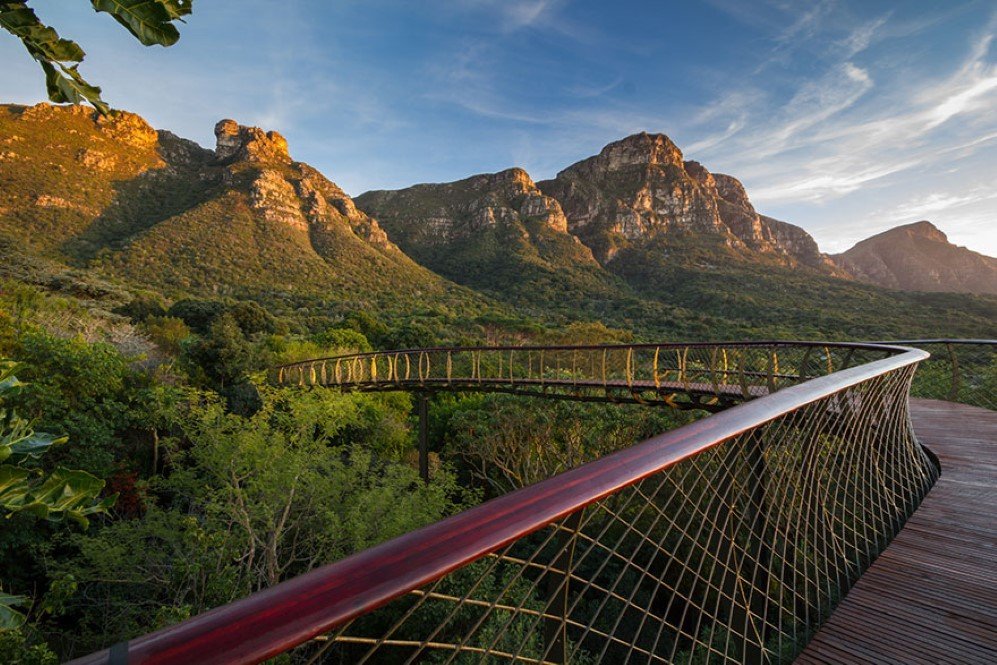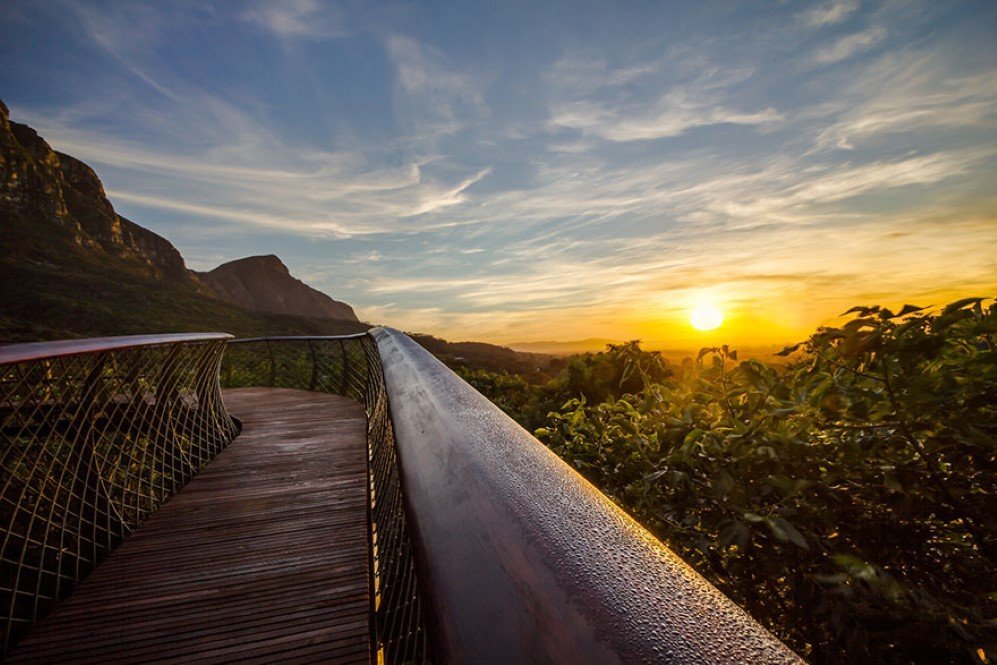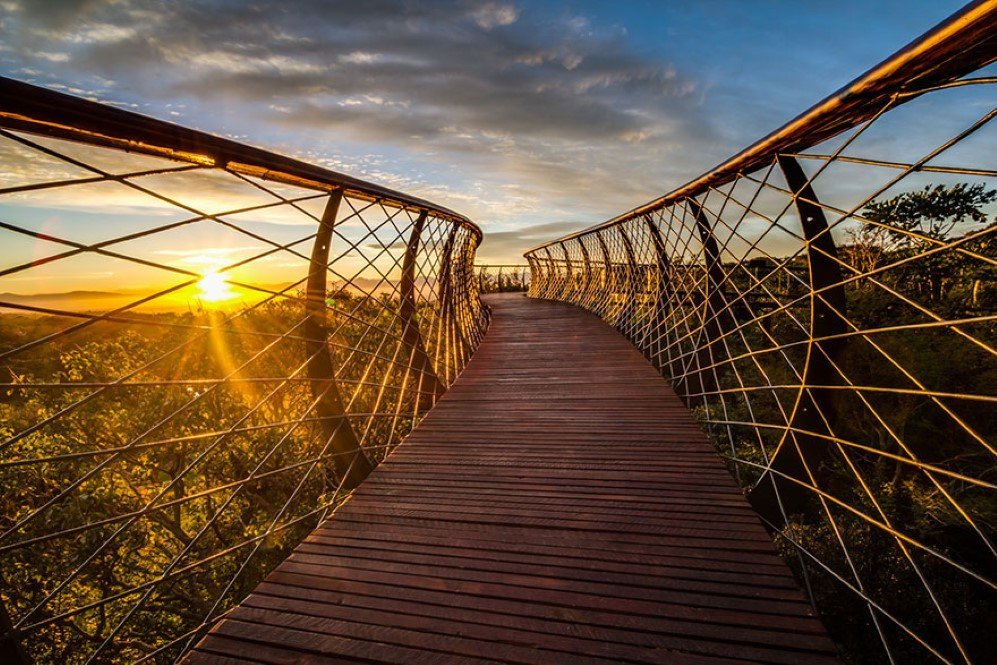 References: SANBI, Twisted Sifter