Over 100,000 Jobs Will Be Lost to Automation in the Next Two Decades; Study Suggests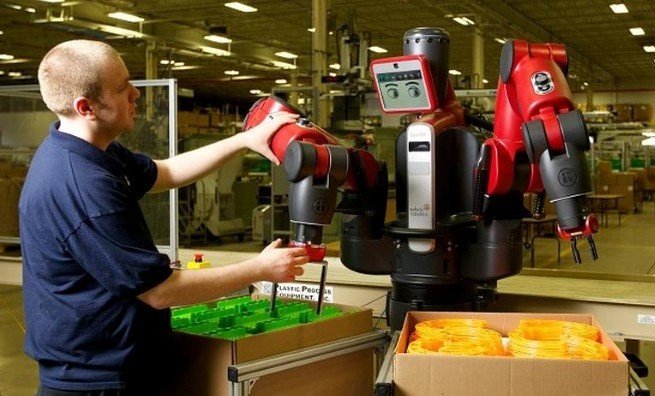 Technological advancements are both fascinating as well as scary. Fascinating because every day what seems to be impossible turns into reality, and scary because they are slowly replacing humans in every field. Studies conducted by Deloitte show that over 100,000 jobs in the legal sector have a high probability of being automated in the next two decades. Their Insight Report predicts that 39% of the jobs in the legal sector will be automated in the years to come due to the pace of technological advancements. Because of the transformation in workforce demographics and the need to offer clients more value for money, law firms will face a 'tipping point' by the year 2020. In order to survive this wave of technological superiority, businesses will have to formulate smart tactics so that they are not left out at the end. As humans will be replaced, the dynamics will significantly change – the requirements of both the firm and the clients will change respectively.
Over the years, we have witnessed how secretaries have been removed, and replaced by robots. The only way humans can keep their jobs in tact is by acquiring more high level skills and knowledge which will give them an edge in the face of technology. The statistics back this ideology, as even though 31,000 people lost their jobs, 80,000 found jobs that are both higher skilled and better paid.
According to the report, 'Some firms are already making use of virtual assistants to help clients and support in-house functions. Further technological advances over the next decade mean that future skill requirements will change.' This shows that there are more opportunities for the legal sector to shift towards automation other than the existing processes of using robotics, artificial intelligence and algorithms. The report further states that, 'The use of data and technology is growing in the legal sector and there is scope for greater application in future. For instance, some law firms are making use of the large volumes of contract information and data they have to create value for their business using advanced analytics. There is significant potential for high-skilled roles that involve repetitive processes to be automated by smart and self-learning algorithms. In the short term, there will be a need to support and manage this transition.'
Recommended for you (article continues below)
Since there will be less room for ordinary jobs, and people with ordinary skills, innovation will be the resulting outcome at the end. The report, in line with this projection, talks about how fewer traditional lawyers will exist as non-lawyer roles will grow along with the user of technology and alternative career choices.
Leading partner for the professional practices at Deloitte, Peter Saunders, summed it up with the following words, 'Advances in technology mean that an even greater number of traditional, routine tasks within the legal sector can be automated by smart and self-learning algorithms. However, there is more that the legal sector can do to use automation and technologies. Further technological advances over the next decade mean that future skill requirements across all roles will change. Our report shows that firms have already identified a mismatch between the skills that are being developed through education and those currently required in the workplace. Employers will need to look for lawyers who are not just technically competent, but who have a broader skill set.'
References: Legal Technology
---