These Arctic Fox Igloos provide unobstructed views of the gorgeous Finnish landscape
A place like Finland makes up for a perfect holiday spot all year round and to make this experience even more stunning for the many tourists, Arctic Fox Igloos have opened up. The dome-like structures serve as an exotic hotel room on the shores of the Lake Ranuanjärvi, surrounded by woodlands buried in snow in the winters.
The modern-day igloos are covered with glass walls that provide insulation from the freezing ambient temperature while being completely frost-free so that the guests can enjoy uninterrupted views of the landscape, twinkling stars at night and if they happen to be lucky, the surreal Northern Lights.
The pods feature a kitchenette, a bedroom for two, a bathroom and its very own sauna as well. So, the guests can enjoy the serenity of the igloo all on its own, even if they are not interested in the gorgeous landscape. However, if at any point the tourists wish to step out of the luxury room, tons of exciting activities would be awaiting them. The property managers offer arctic safaris in the winters in which the guests get a chance to explore the rugged snow landscape on huskies, reindeer or snowmobiles. On the other hand, during the summers visitors can canoe across the lake or just experience the woodlands while cycling.
RELATED: Sweden's 'Mirrorcube' glass hotel blends into its surroundings perfectly!
Recommended for you (article continues below)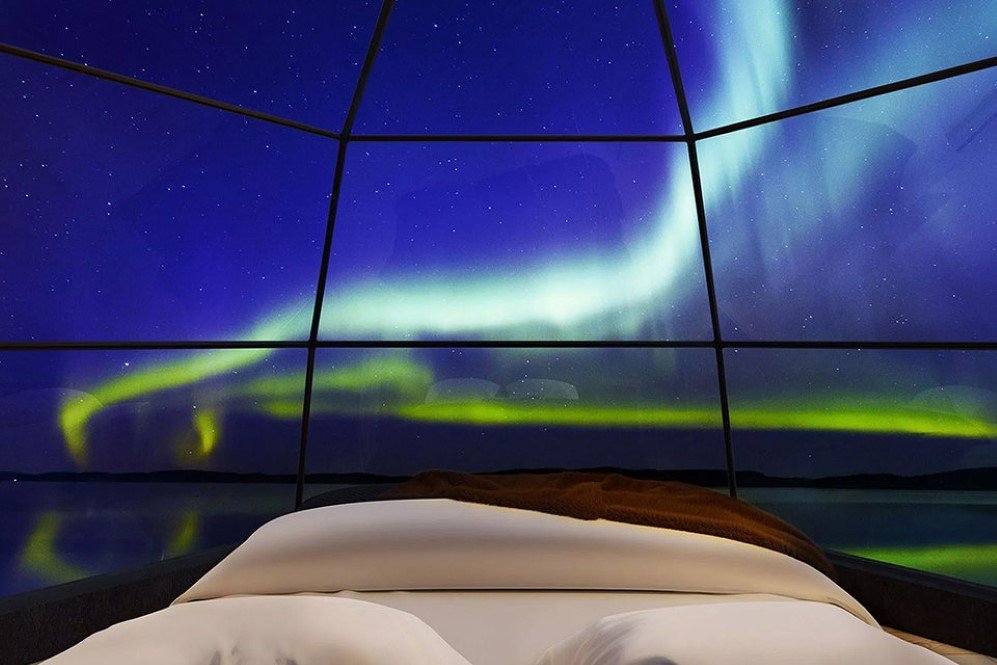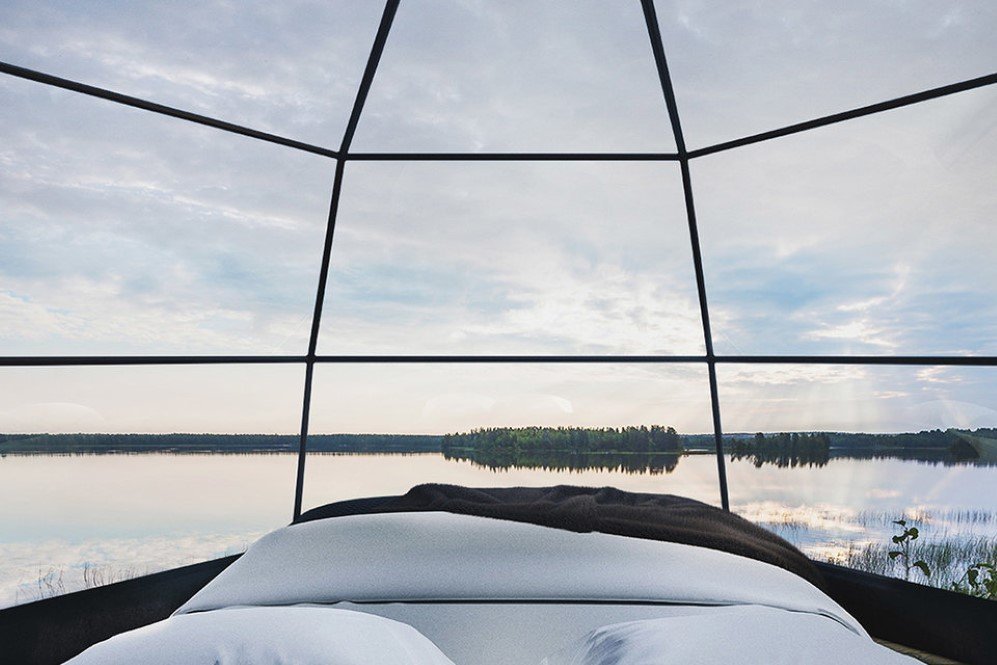 Images: © Arctic Fox Igloos
h/t: Uncrate