Modobag is a rideable motorized luggage so you don't have to drag it along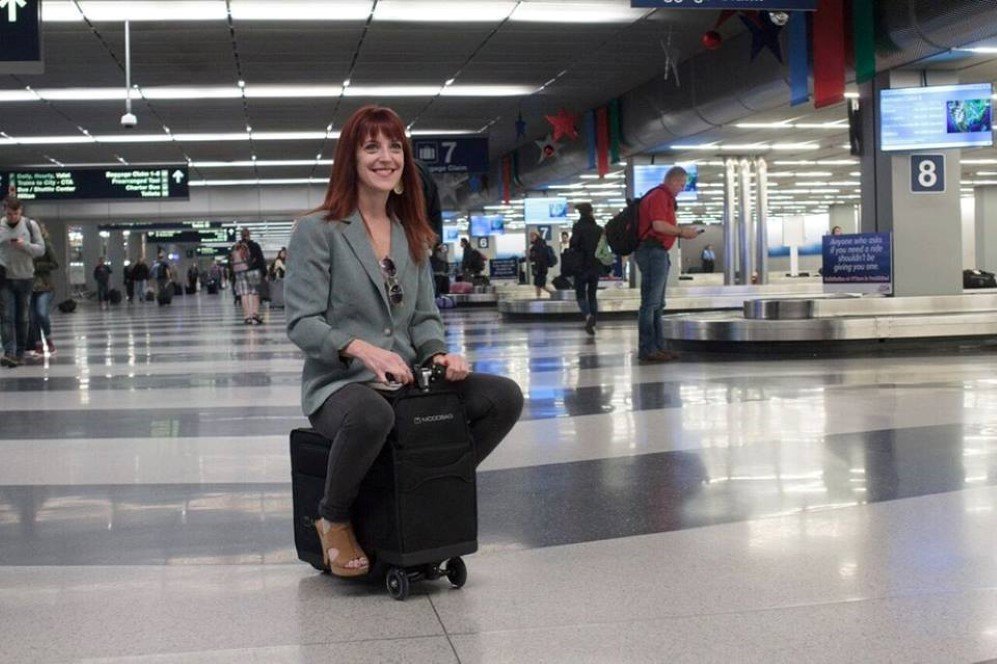 What is the worst thing about travelling except for packing? Yes, you guessed it right. Carrying all that luggage mindlessly at the airport. However, with Modobag you might never have to go back at that torture again. Modobag is a carry-on suitcase cum electrical vehicle that can carry a commuter weighing up to 180 pounds and ride along for as much as six miles at a speed of eight miles per hour.
This electric vehicle can be used anywhere and by anyone (conforming to the weight limit, of course!) whether it is a student or tourist. The bag allows you to keep your laptop and other essentials safe while also working as a comfortable seat for your fun-filled commute.
The Modobag is the ultimate riding companion with its 19 pounds light integrated Lithium battery which is legal for flying and has an in-built GPS tracking to ensure your safety.  The 200 Watt electric motor can be charged over and over again even in your home with the Lithium Smart Charger that comes with the Modobag.
So, what are you waiting for? Ride away with Modobag now!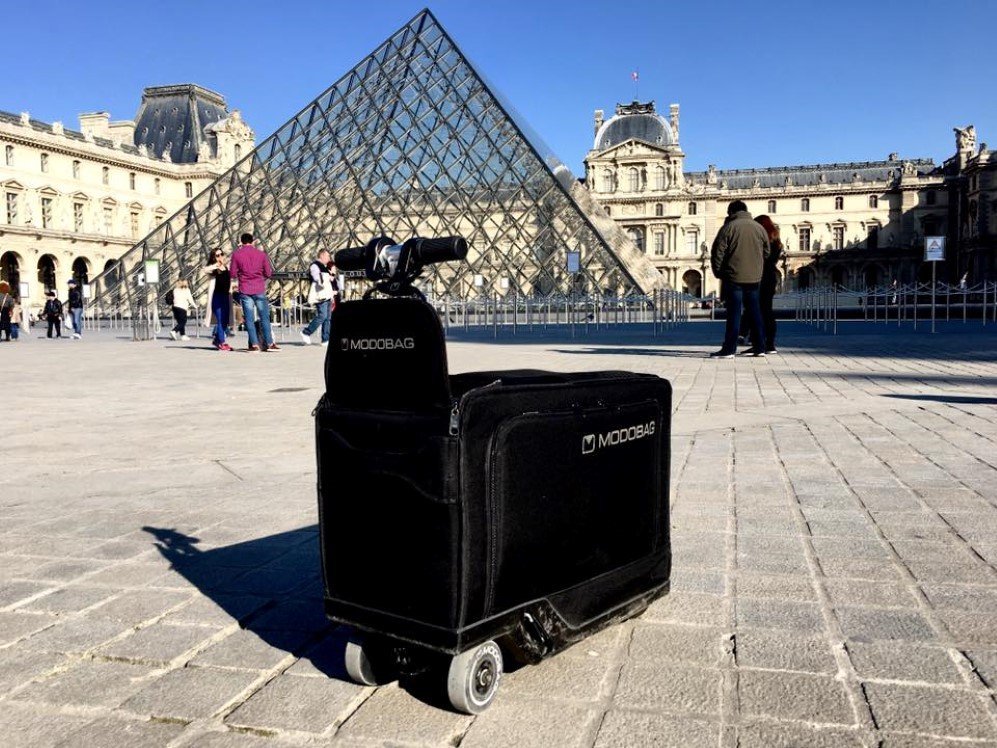 Recommended for you (article continues below)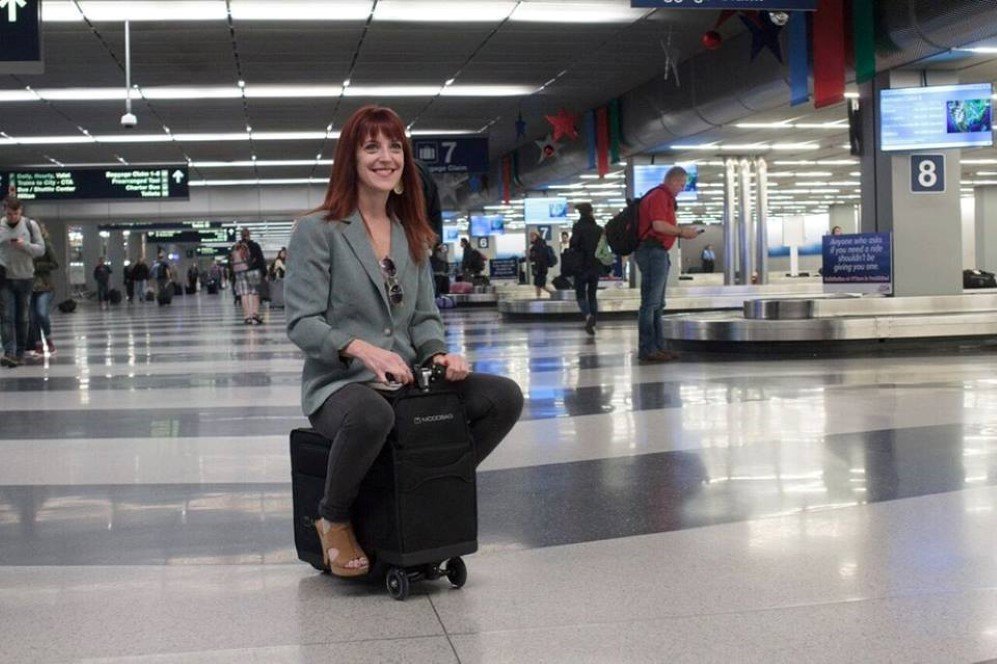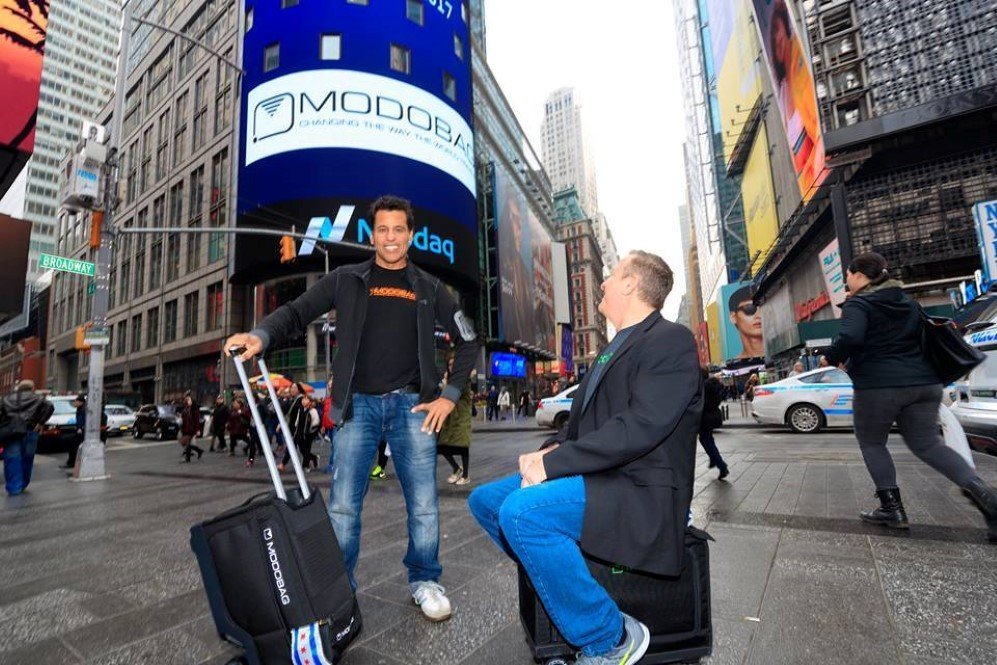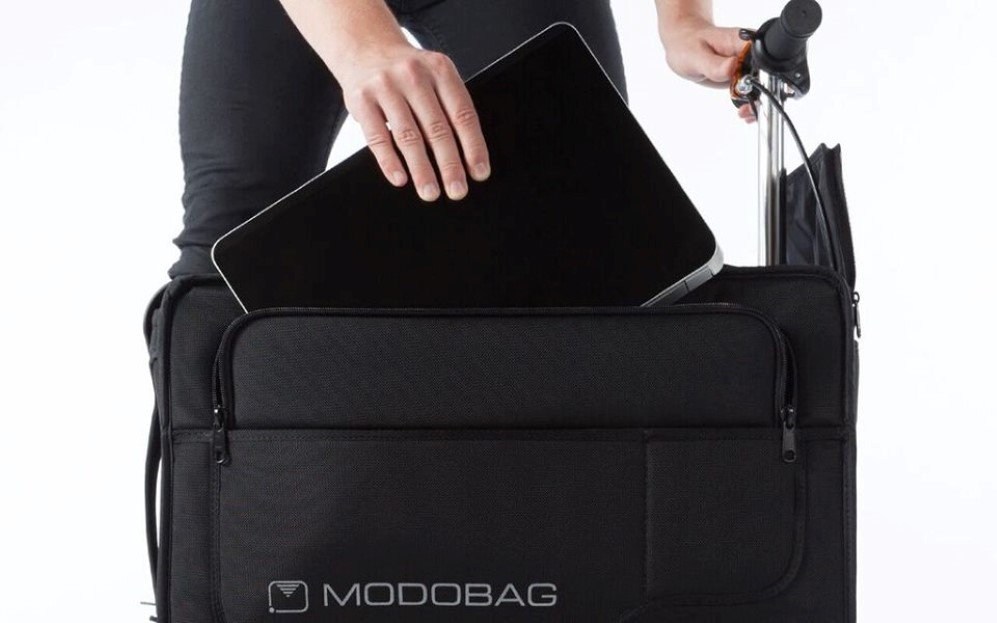 Images: Modobag
References: Tree Hugger, Verge, Digital Trends