Write in style with Porsche 911 writing desk designed by 3 GJB 17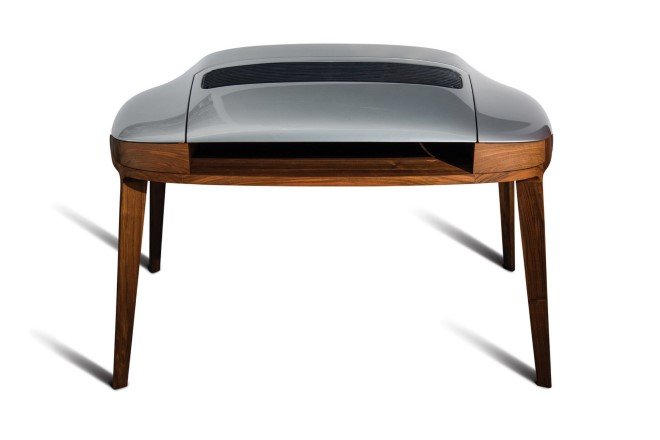 As time passes, the desire to have a classy and well-designed writing desk or work space did not perish. But in reality, there have merely been a few pieces of fine creations. This new writing desk made of the unique American walnut, topped with the distinguishable sleek "arctic silver" coated rear end of the renowned German sports car Porsche 911 is a masterpiece created by 3 GJB 7, a French furniture company with a team consisting of highly skilled designers, wood workers, metal workers and coach builders whose skills have been honed to perfection over years. Throughout years they have designed many custom furniture and decorative items using iconic vehicle parts.
RELATED:This wearable notepad will save you from inking your hands ever again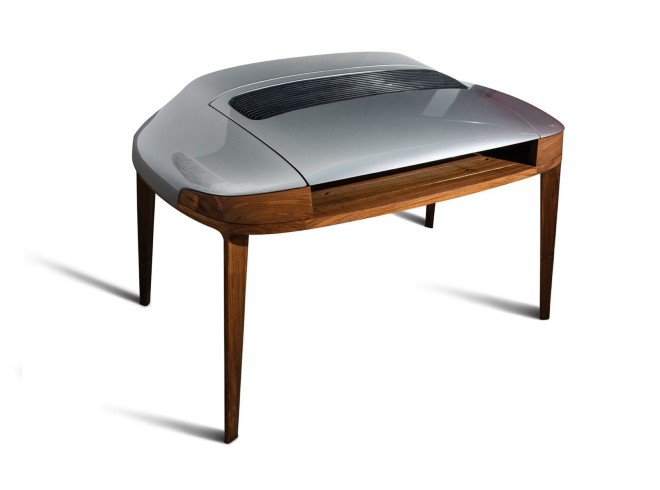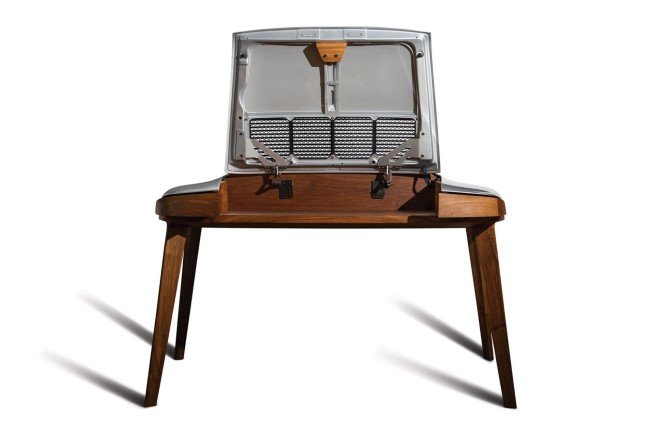 Luxurious to the extreme, the Porsche writing desk with its sleek design is also equipped with two drawers which have enough space to hold your stationery or car keys. With a writing surface hidden beneath the arctic silver painted top, it brings with it an elegant appealing look which attracts all, more so to car enthusiasts and writers.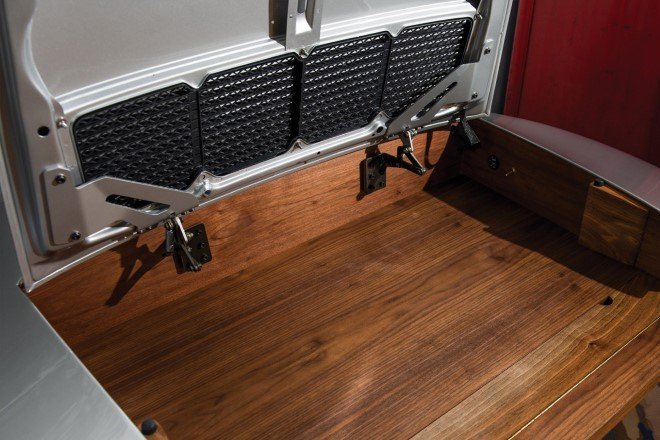 Recommended for you (article continues below)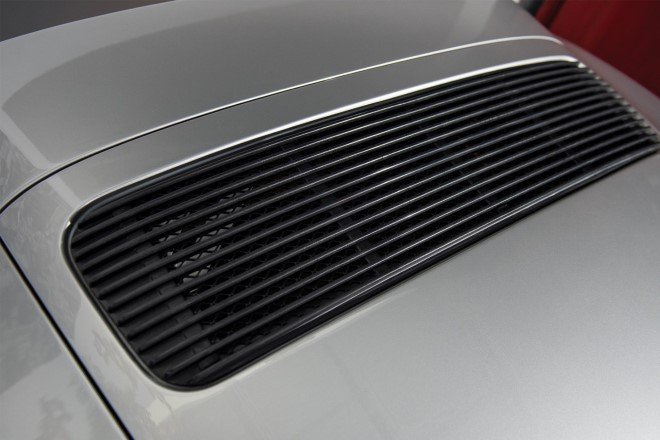 Designed for car lovers, the Porsche 911 is the ideal blend of wood and metal and makes a statement in any office space or drawing room. For Porsche lovers, this is an essential item for their personnel spaces. This will be auctioned on Porsche 70th anniversary. It will be cheaper than a brand-new Porsche 911 but significantly expensive for a writing desk.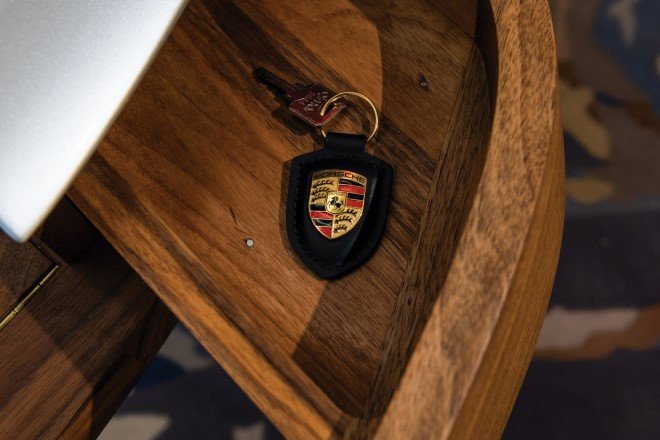 As of now, the Porsche 911 writing desk has been placed in an auction at RM Sotheby's with a starting price of $20,000, without reservations.
CONTINUE READING: Now complete your writing tasks distraction-free with 'Freewirte' Smart Typewriter
h/t: Design Milk