Now complete your writing tasks distraction-free with 'Freewirte' Smart Typewriter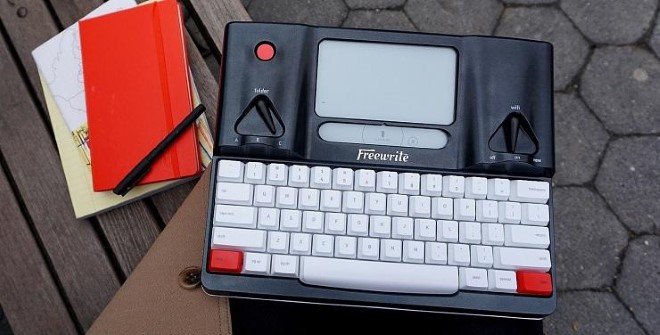 The highly addictive apps i.e. Facebook, Instagram and Snapchat have decreased our productivity merely by becoming a source of distraction. We mentally prepare ourselves to write that essay/report/research paper due next week but we end up wasting time on social media without even realising.
Imagine if your computer didn't support all these social media websites – a computer that subtly forced you to work only. If you are thinking about a typewriter, you are almost there! The all new smart typewriter 'FreeWrite' was first launched on Kickstarter by the name 'Hemingwrite'. The prototype was showcased at CES last year, and will be available in the markets this year as a result of the positive response it received.
As for the device, it is a single-purpose computer which only allows you to write. The FreeWrite has an E-Ink screen, a full-size keyboard and enough memory to store more than a million pages of text. In addition to this, the device is capable of syncing documents through Wi-Fi from Dropbox, Evernote and Google Drive.
Recommended for you (article continues below)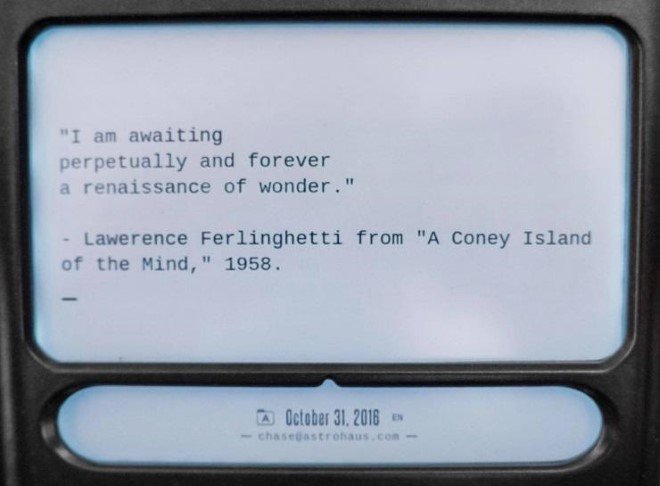 Now, you might question the concept of this device since a person can do all this on a normal computer by exercising a little self-restraint. The idea is to basically put an end to all the possible/potential distractions. The company aims to attract professional and aspiring writers!
Initially, one could purchase this device for $449 from the 24-hour flash sale but the retail price is now $549. All set to submit those essays on time? Buy this fabulous FreeWrite now!