All-in-one keyboard hub will clean up your desk space!
© Kolude
Want to buy a cool new keyboard? We have a suggestion! Invented by a Chinese computer accessories producing company called Kolude, the all-in-one KD-K1 Keyboard combines a keyboard and a USB Hub. The essential goal behind the invention was to invent an ultra smart keyboard that combines multiple functions and features to make up working space for your comfort and also, to bring users a great gaming as well as working experience. "That's the new world we're welcoming you into. The all-in-one Keyhub Keyboard is not only a very smooth, comfortable and beautifully designed keypad—it's also a USB Hub that will make your desktop cleaner", says Kolude.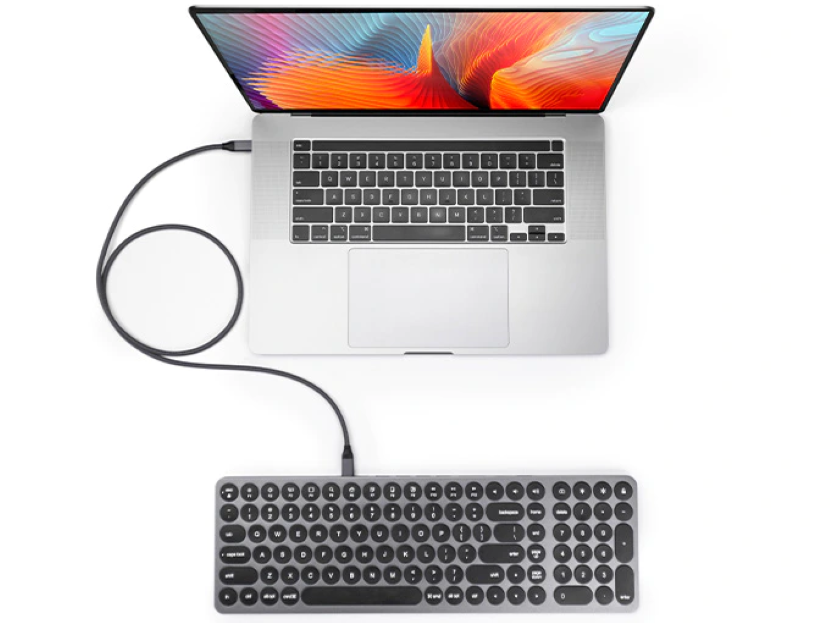 The all-in-one Keyboard Hub has 9 ports.
One USB-C data port.
One PD USB-C port for charging (works for approx. 18w – 100w power charging).
Three USB 3.0 (Commonly known as Super Speed USB) ports.
One USB 2.0 (Commonly known as High Speed USB) port.
One SD Card slot.
One T-Flash card slot.
One HDMI cable port – 4K/30Hz and compatible with 2K, 1080P and 720P.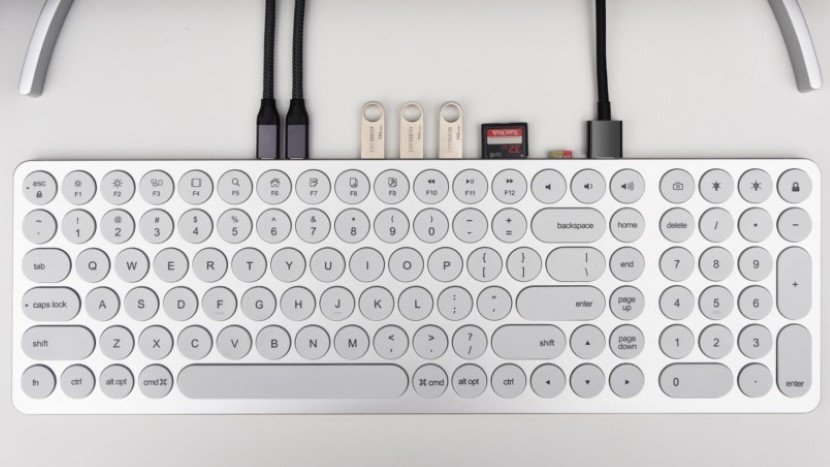 With all these ports and slots put together all in one place, the Keyhub offers great efficiency and performance for its users.
Another attractive feature that would assist the user and make the work processing faster and more efficient is the presence of extra keys. These extra keys are 18 in number and offer quick shortcuts to brightness and volume controls, tab shuffling, the desktop, and include buttons for screen-capturing, copying, cutting and pasting etc. The KD-K1 Keyboard Hub also allows connectivity to two monitors simultaneously. Multiple monitors are commonly used by people while working to display more information at one time, as they multi-task.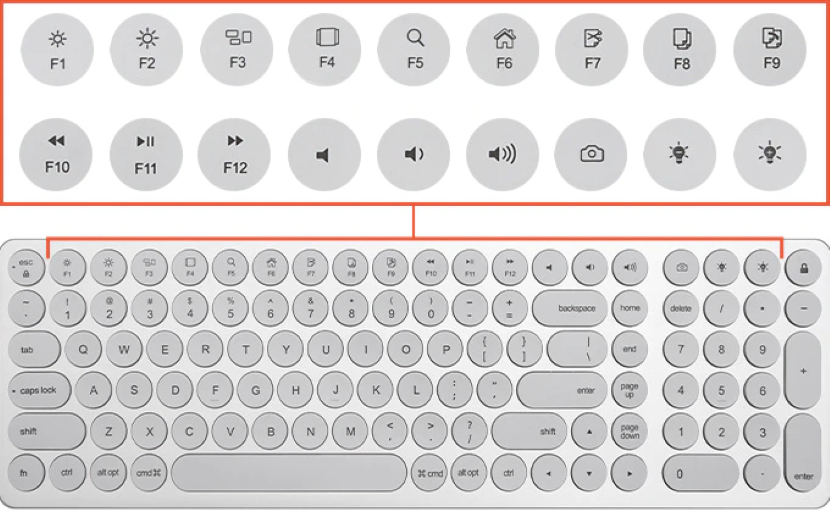 Recommended for you (article continues below)
Works for MacBook Air, MacBook, MacBook Pro, iPad Pro, Windows and Android
The all-in-one Keyhub has a 100% Aluminum patented design which comes in two different colors i.e., Space Gray and Silver. The key buttons are installed through the scissor switch technique, and can be easily replaced.
The Keyboard Hub also has backlights for its keys which make it efficient for usage at night. These lights can be controlled through the backlight dimmer key on the keyboard. The Keyboard supports multiple languages including English, French, Arabic, Korean and Russian. Designed specifically for Apple devices, such as the different versions of iPads and MacBooks, the device also works with Windows and Android systems.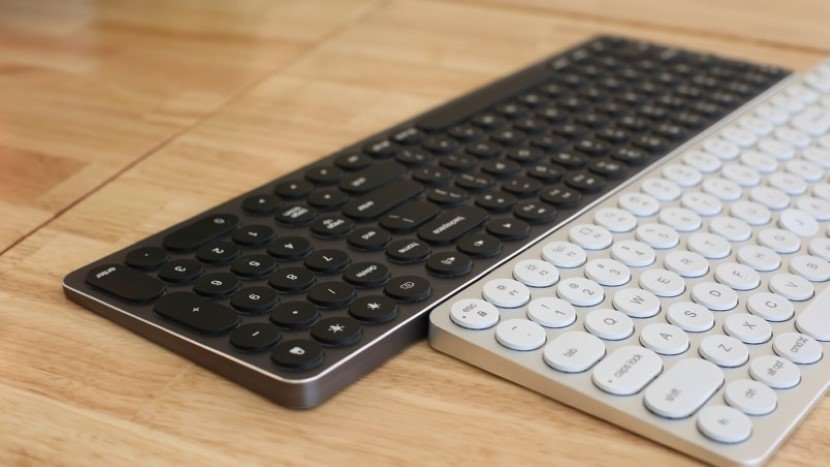 Kolude KD-K1 all in one keyboard has already met its crowdfunding campaign target launched on Indiegogo and the shipping is expected to start from June, 2020.
Images: © Kolude