This tiny house has a sliding roof that opens up the bedroom to sky

A French builder, Optinid, has built a tiny house called 'The Cecile', named after its owner. The current model retains the design of the original house but has an additional loft. There are two lofts where one loft opens up to the outdoors making this tiny home appear a lot more spacious than it is. The Cecile spans to a length of 20 feet and a width of 8.3 feet. The house is built with extreme proportions and integrates a roof that opens up to a lofted bedroom.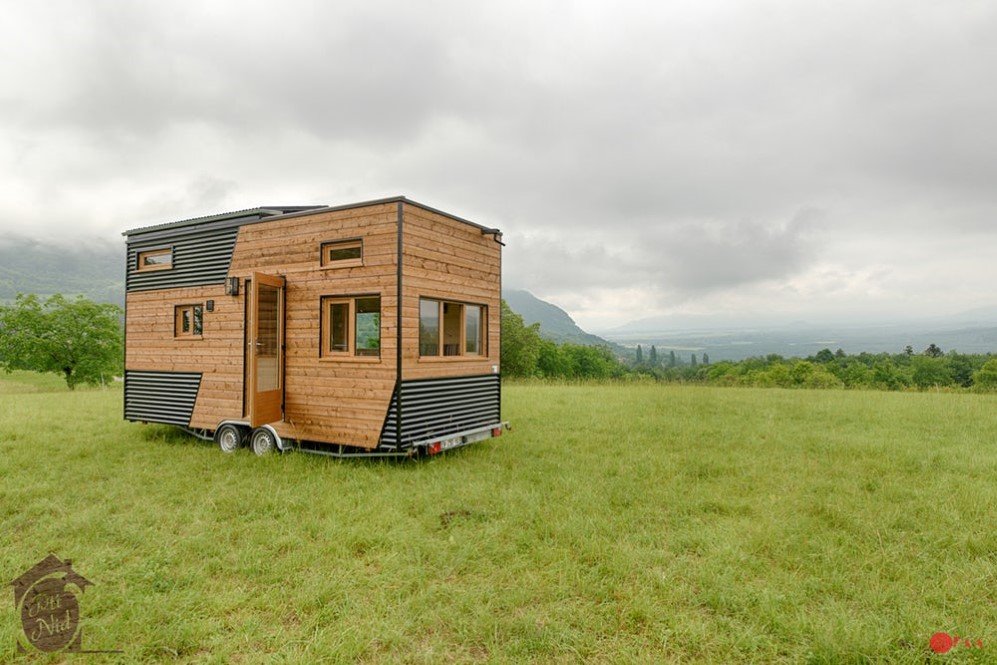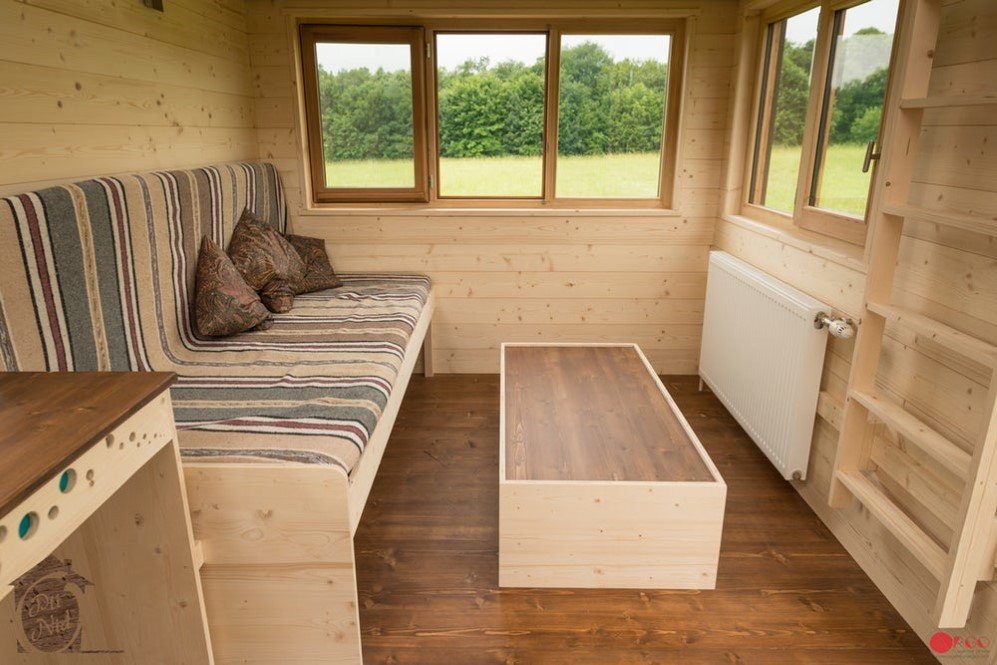 A small stairway leads to the roof and a main bedroom, which is multi-functional and could be used as a storage unit and even turn into a desktop!
To further add to the efficiency of the house there is a small kitchen below the open air loft. The kitchen is accompanied with basic necessities like a propane-powered stove, a sink, a storage space and a retractable dining table. The kitchen is attached to a living room which is the first room you step in when you enter the house. The living room contains a sofa and a coffee table to its right and is directly below another tiny lofted bedroom which includes a window.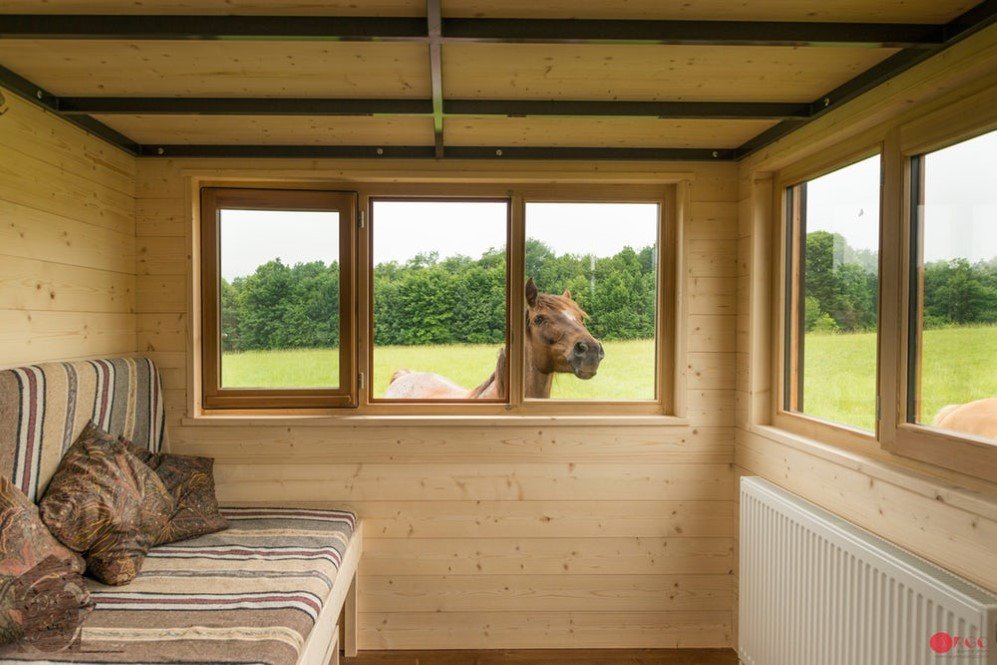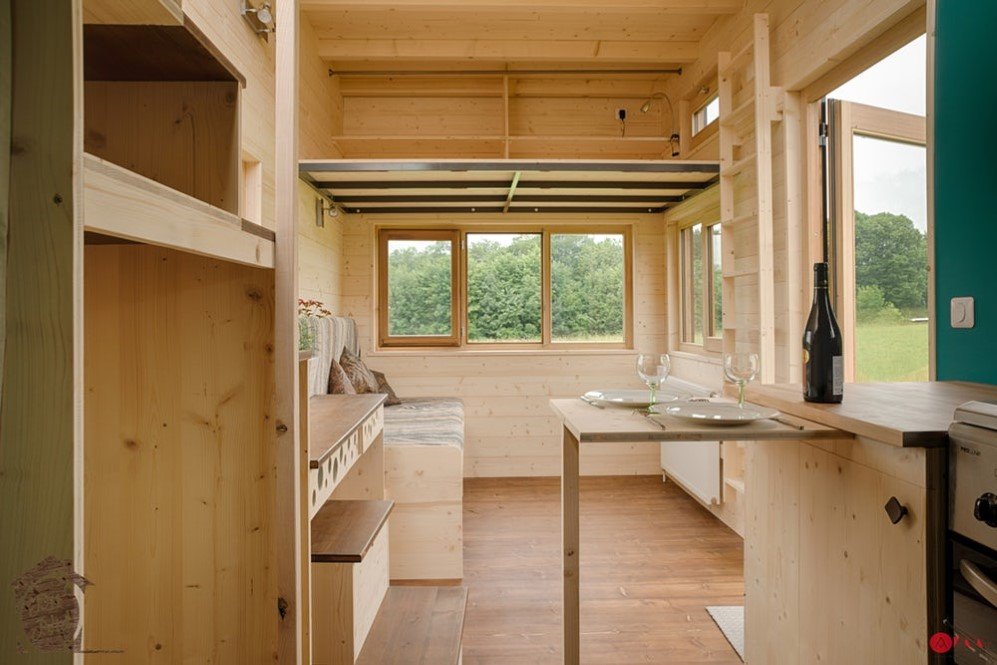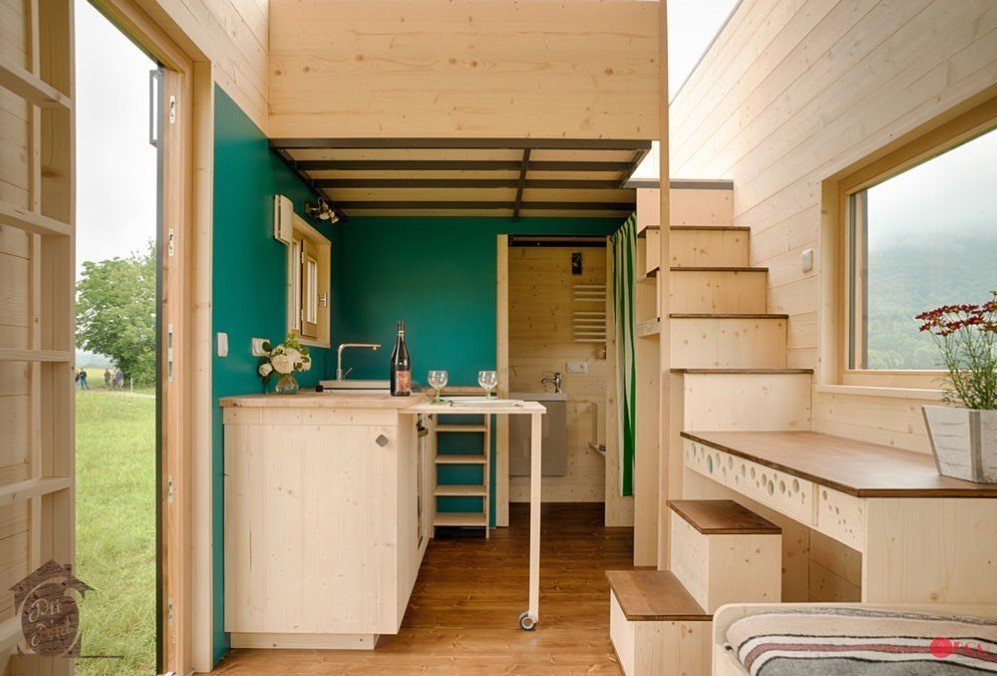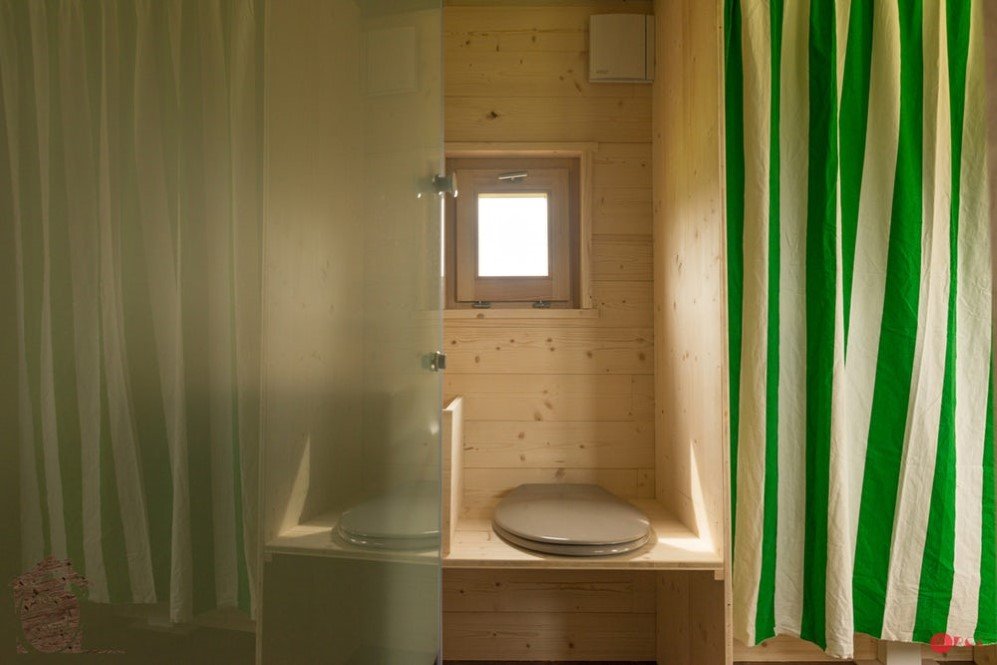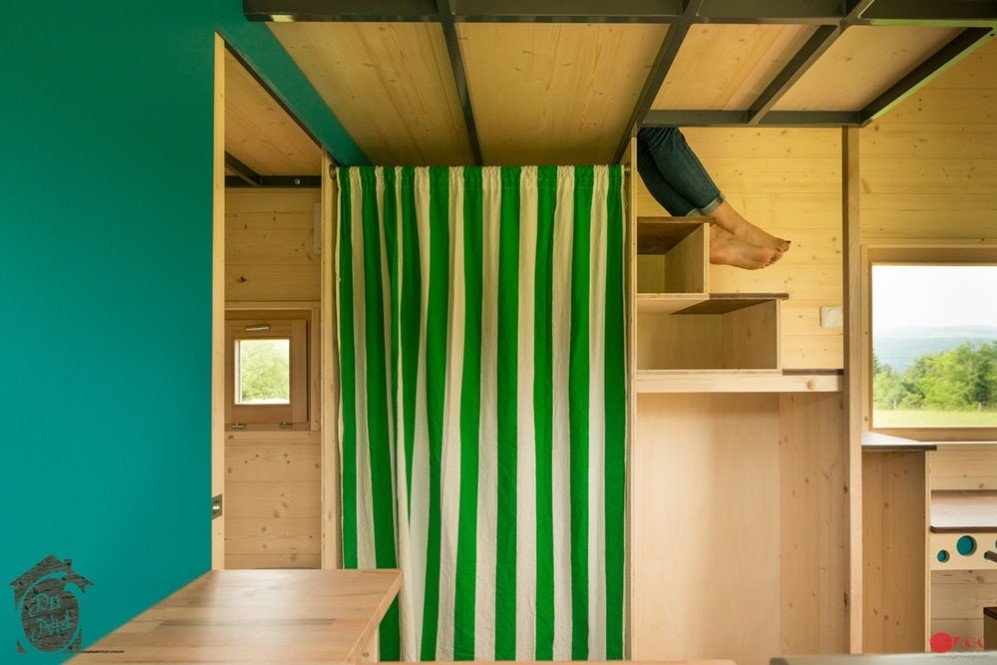 Recommended for you (article continues below)
Beside these killer features the house is environment friendly. The Cecile is powered by solar power panels installed nearby. To provide insulation, the builders have opted for recycled clothing and added a central heating system connected to radiators.
The house ends on a bathroom with both a shower and a separated toilet. The Cecile is a comfortable residence that is charged at a starting price of $63,000.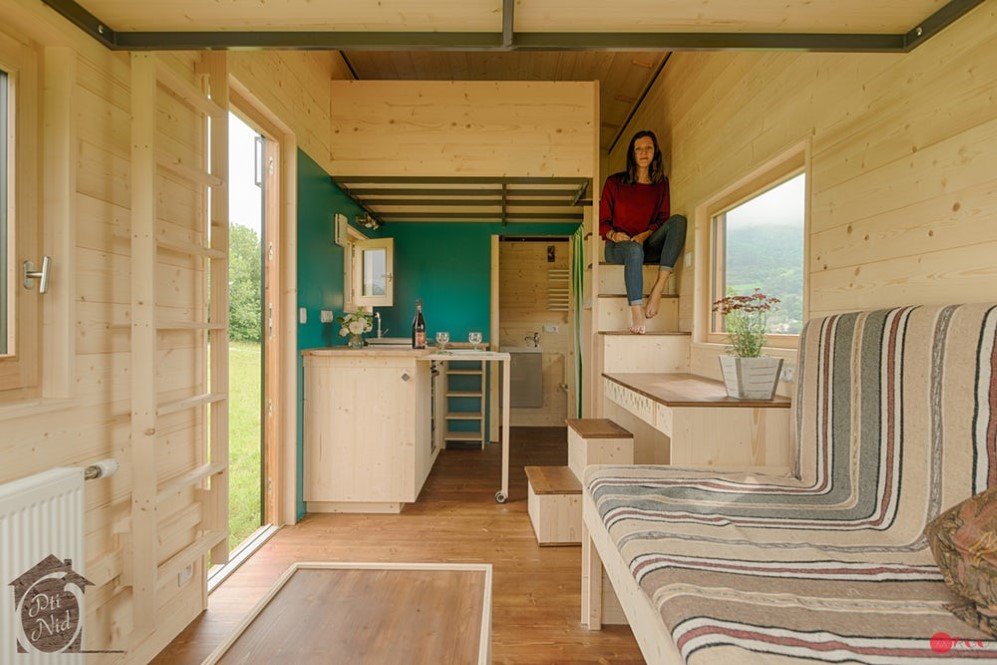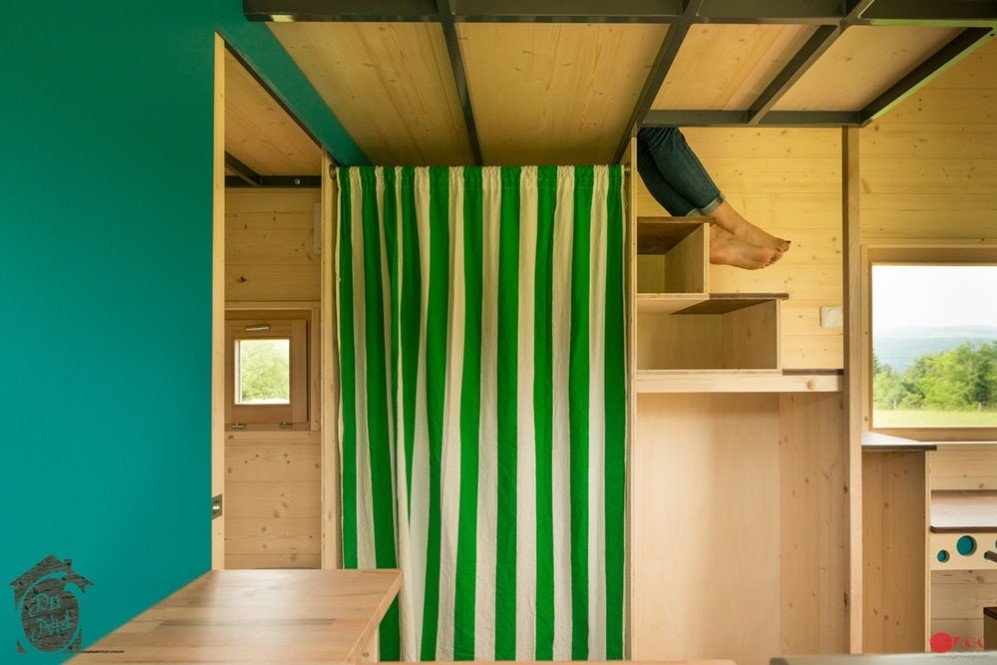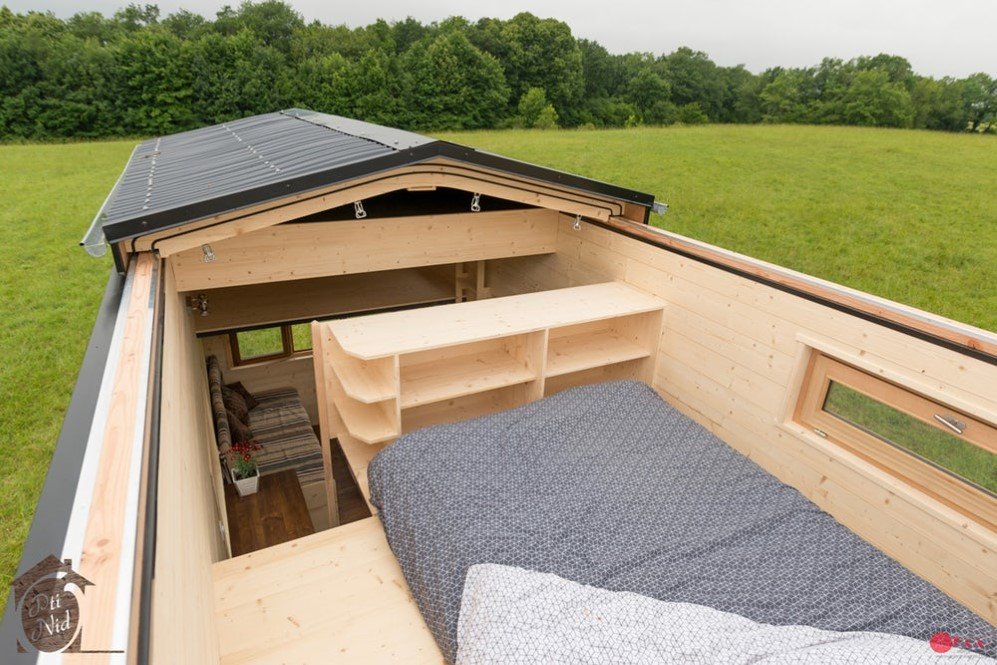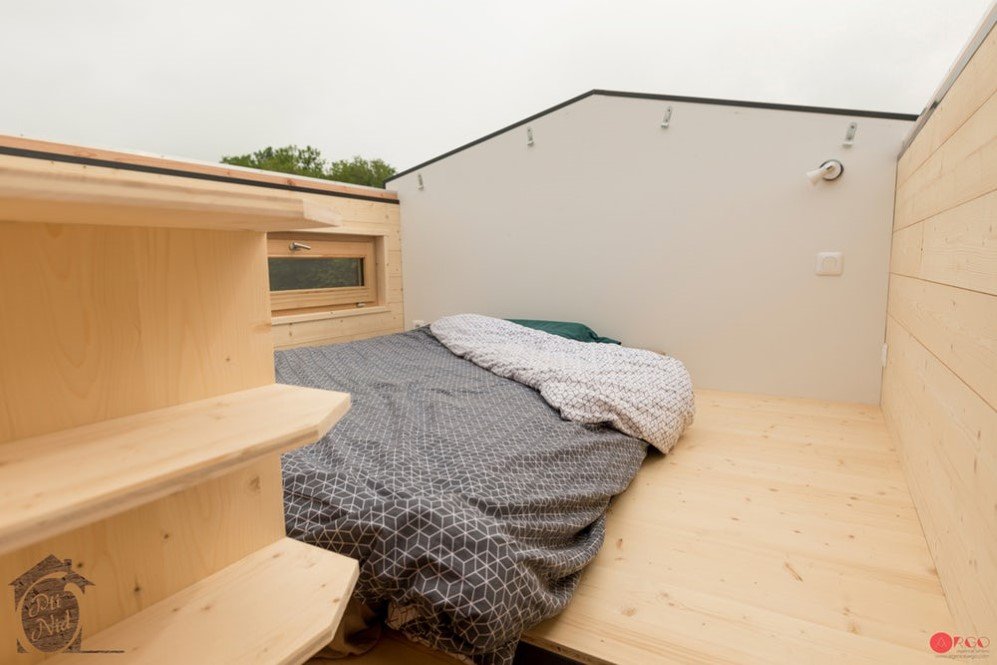 All Images: © Optinid/Agence Argo via New Atlas
Source: Optinid
h/t: New Atlas