Hyperchiller turns your hot coffee into a cold drink only in 1 minute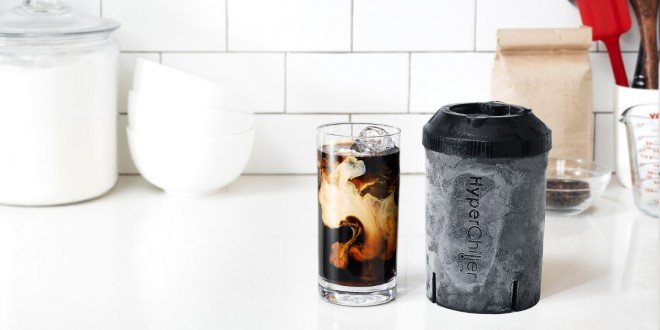 Iced lattes are the only way to beat the summer heat. However, they aren't exactly cheap. And if you've tried making them at home before going to work, you must have realised how time is the biggest hurdle. I mean, nobody has time to wait for it to chill in the fridge, and diluting it by adding ice cubes is simply out of question!
So, how do you survive summers without getting poor? Get the HyperChiller! It's nothing too technological, it's just a container with a centre cooling chamber which is surrounded by ice. You can imagine it to be a container with an outer layer full of ice and an inner compartment loaded with ice. Together, these two layers have the ability to cool down a hot liquid by 130 degrees Fahrenheit in just sixty seconds. Since the ice doesn't come in contact with the liquid, there's no dilution. You can easily pour hot coffee into the HyperChiller!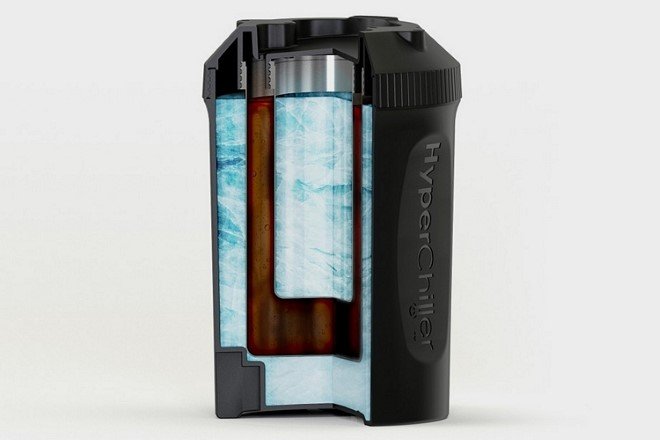 Recommended for you (article continues below)
Nick Anusbigian, the inventor, said, "I made this product out of frustration. I received a Keurig as a gift for Christmas 2014 and realized I couldn't make iced coffee with it."  Then onwards, he started experimenting with cocktail shakers and began to cool down coffee by shifting it into a larger cup with ice-water slurry. He added, "At that point I realized I just needed to increase the surface area and came up with this design with the dual layers of ice."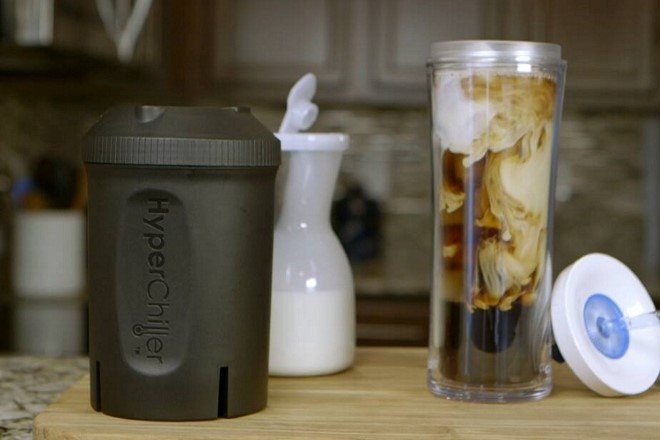 As for the appearance of this container, the HyperChiller is made of up stainless steel and BPA-free plastic. The only thing inconvenient about this cup is that you need to place it in the freezer for a good twelve hours to obtain solid ice which will last throughout the day. It has the ability to contain 12.5 ounces of coffee! So, how much does this cost? Only $30 – yep, you should head over to Amazon as soon as possible!