This sustainable desert house in Nevada can be a perfect retirement abode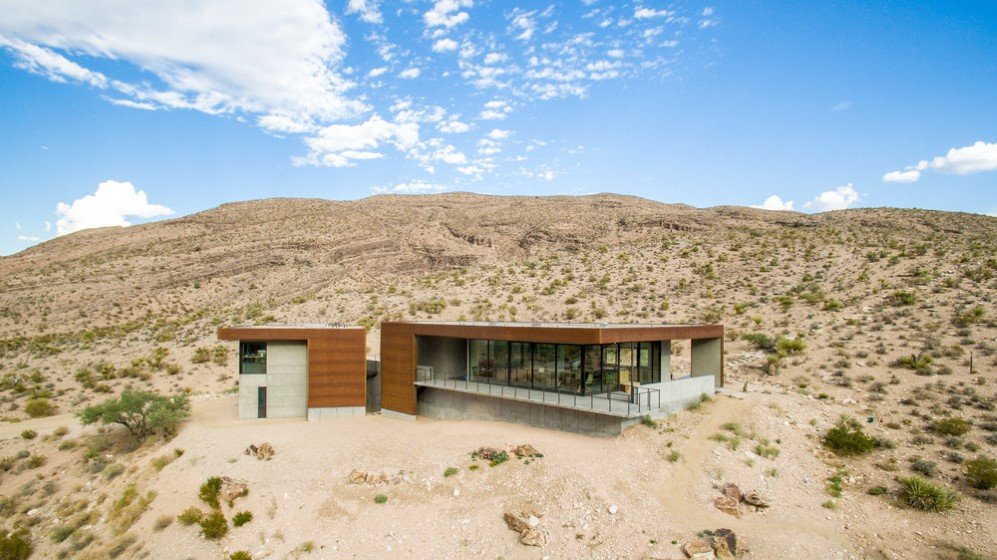 Located in the midst of the Mojave Desert, in the state of, this Arroyo House has been designed as a lodge for a couple that wishes to stay here in their old age. Hoogland Architecture, the company behind the housing, has brandished the most sustainable and eco-friendly design by paying careful attention to even the smallest of details. The glazed floor length windows allow just the right amount of sunlight to seep in while preventing overheating from direct sun rays. The external walls are made up of low maintenance concrete and weathering steel panels that reduces the use of toxic paint. The floors of the house are covered with polished concrete and the indoor walls are painted with white in contrast. The bathroom floors are covered with stone tiles to mimic the desert theme.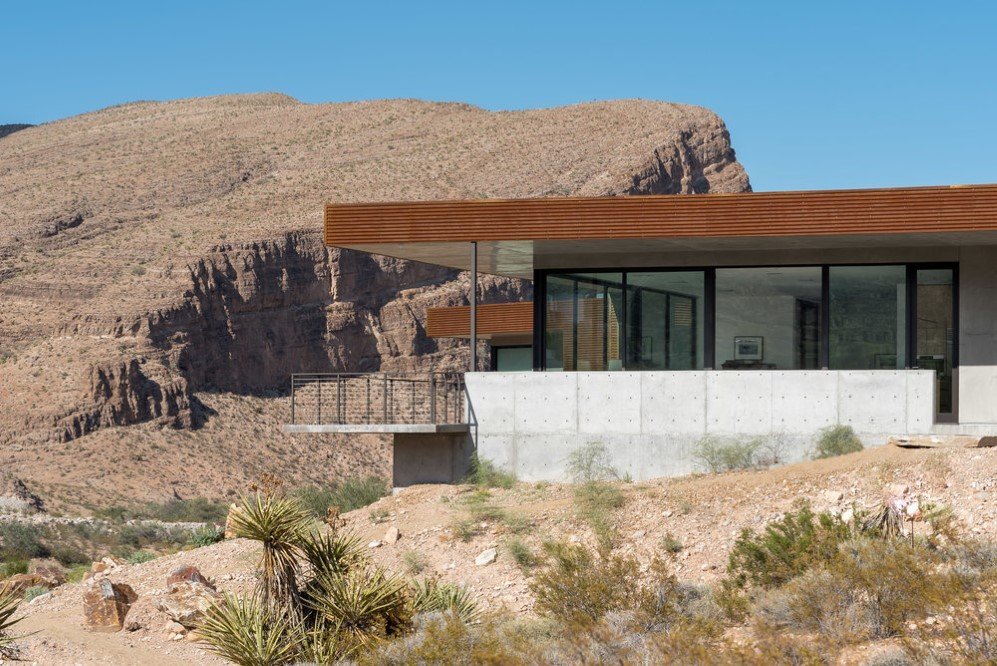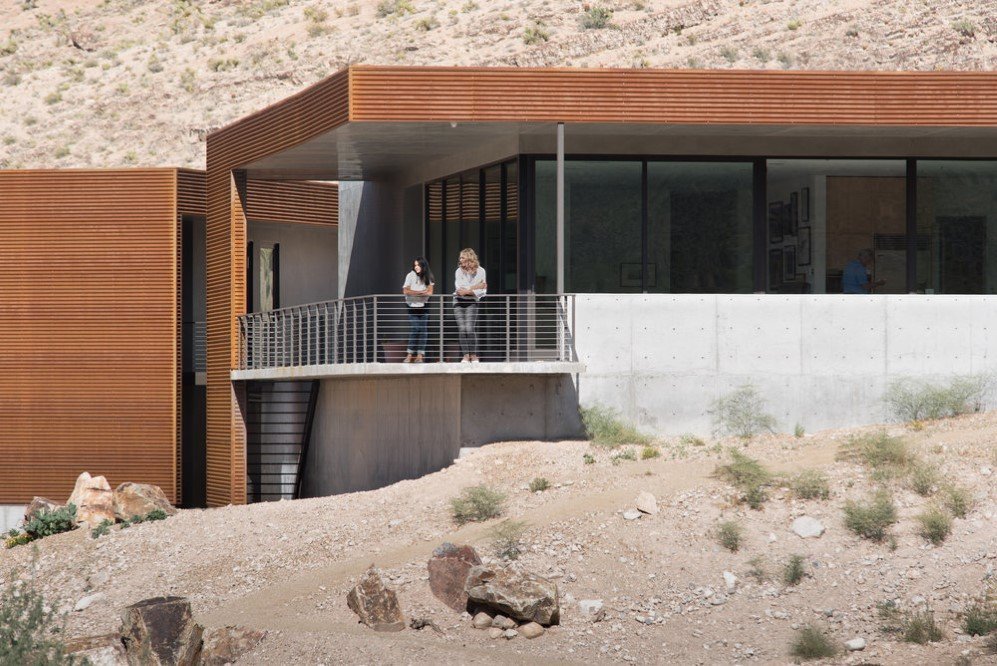 The house occupies an area of 3,785 square feet and has an adept water conservation and recycling system.  The single story building has an L-shaped layout consisting of a furnished living room, kitchen and dining area, which are located on one side of the lodge. The indoor furnishings are constructed with light and durable timber and the kitchen is embroidered with stainless steel cutlery. The master bedroom allows you to wake up to the site of the gazettes in the desert sand. It is located on the other side of the main house and is connected to a double story guesthouse through a shaded outdoor pathway. The guesthouse has a garage in the lower deck and a guestroom in the upper deck.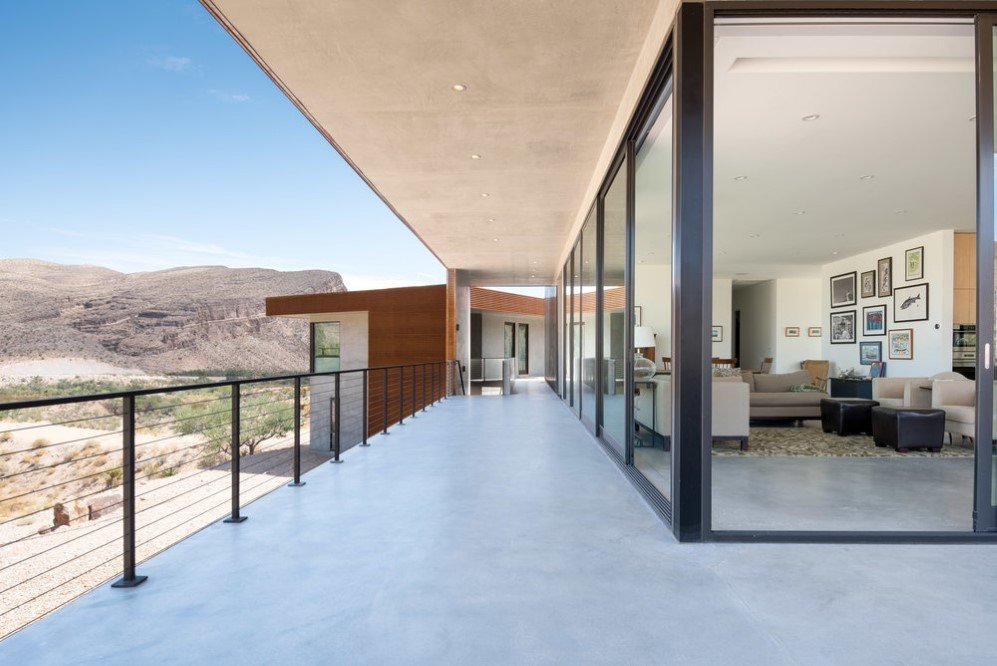 The house is not just architecturally well designed, it is also environment friendly. It consists of an in-slab heating and low-flow fixtures. In order to maintain maximum drought control, the area is irrigated with recycled gray water and the black water undergoes treatment onsite. It is also capable of withholding a solar array since large amount of daylight floods into and around the house and can be efficiently converted into solar energy which can consequently be used as a source around the accommodation.
Recommended for you (article continues below)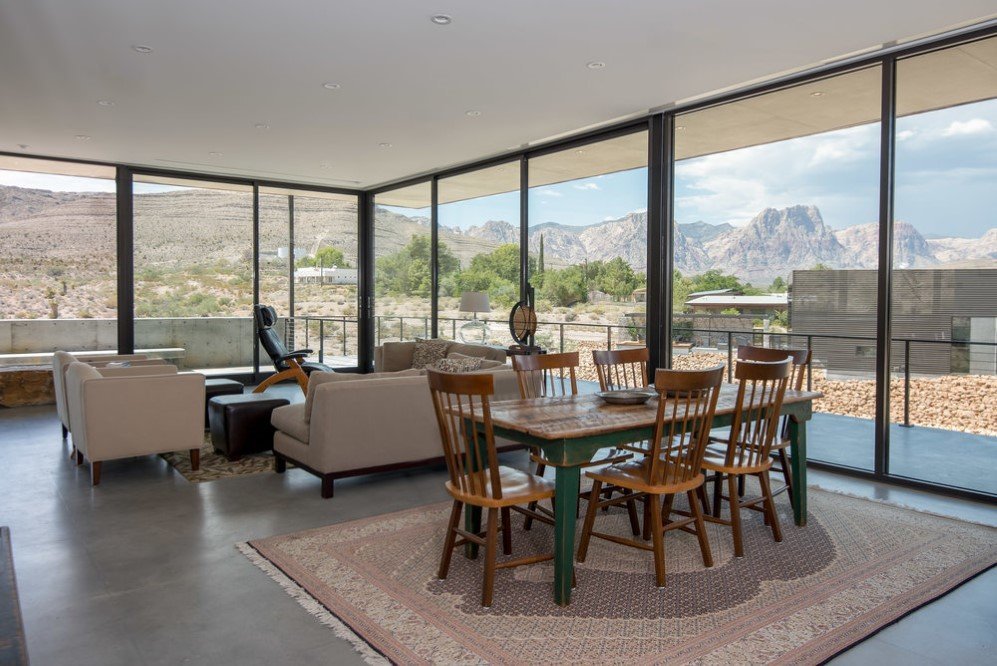 Since the site is located not too far off the Red Rock Canyon, many travelers and hikers are currently using it as a pit stop during their journey. The house offers a good view of the natural surrounding landscapes while providing peace and serenity.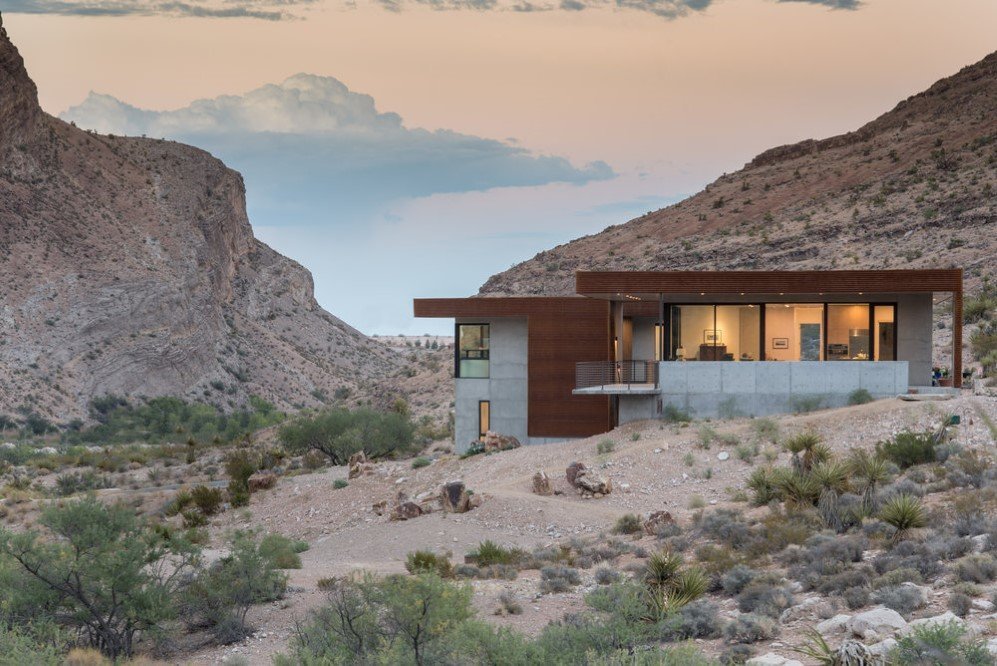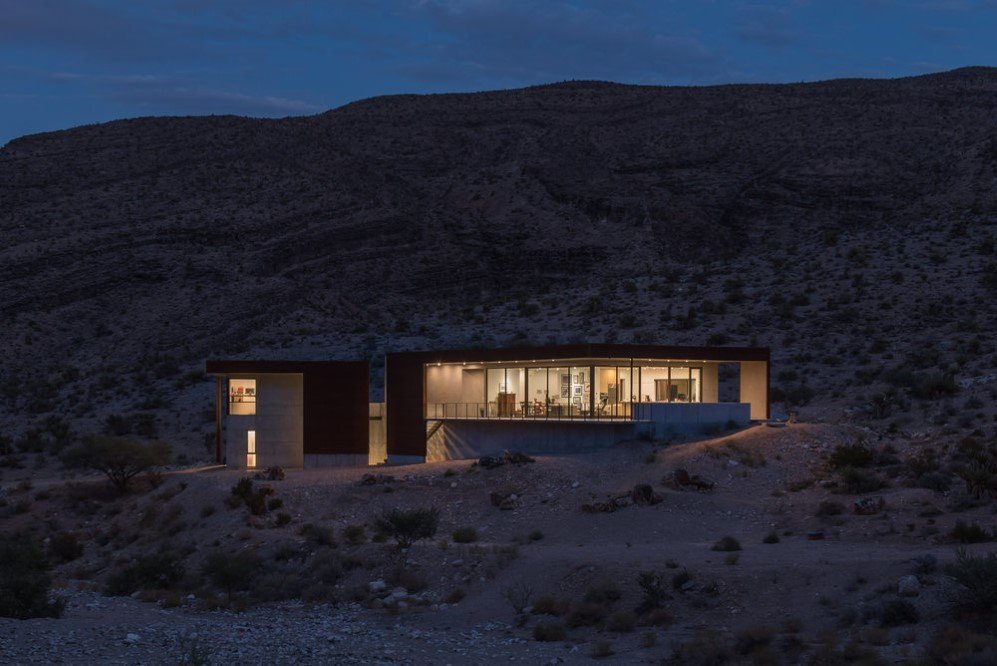 All Images: © Hoogland Architecture
h/t: Dezeen