Zaha Hadid Architects introduce a gorgeous swooping hat that mimics one of their building designs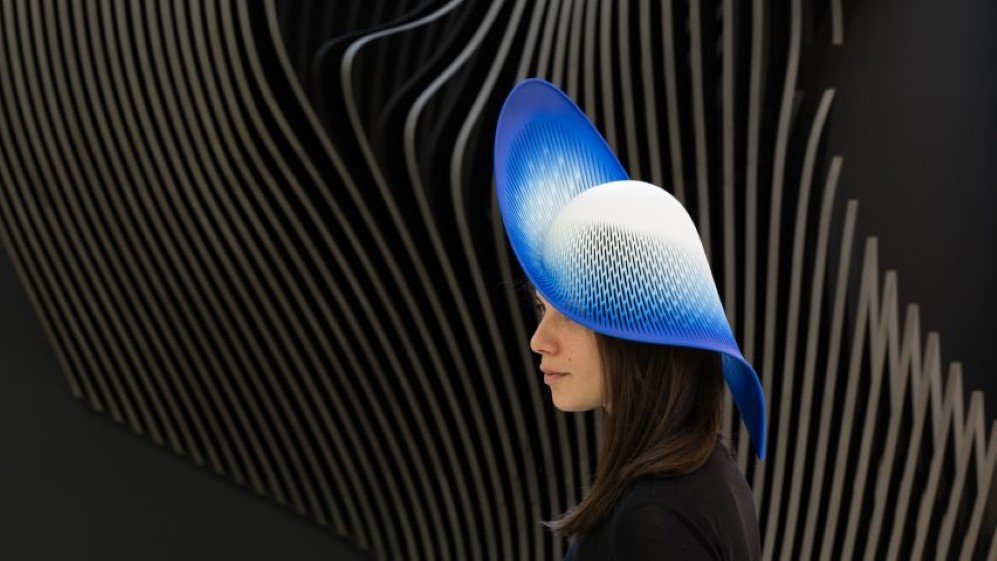 Zaha Hadid is a legend in the world of architecture but her work was not restricted to creating just grand sweeping buildings but instead extended to the creation of small objects such as jewelry, furniture, vases and to add to this collection, Zaha Hadid Architects have introduced a futuristic hat.
The H-Line hat is inspired by the condo at 520 West 28th Street by the High Line park in Manhattan and hence features the same curves as that of the iconic structure. The futuristic blue-and-white hat was primarily designed for the fundraising event, "hat party" for an NGO, Friends of the High Line that ensures maintenance and operations of linear parks overseas.  Check out this one of a kind hat designed by the director of Zaha Hadid Architects himself, Patrik Schumacher, right here!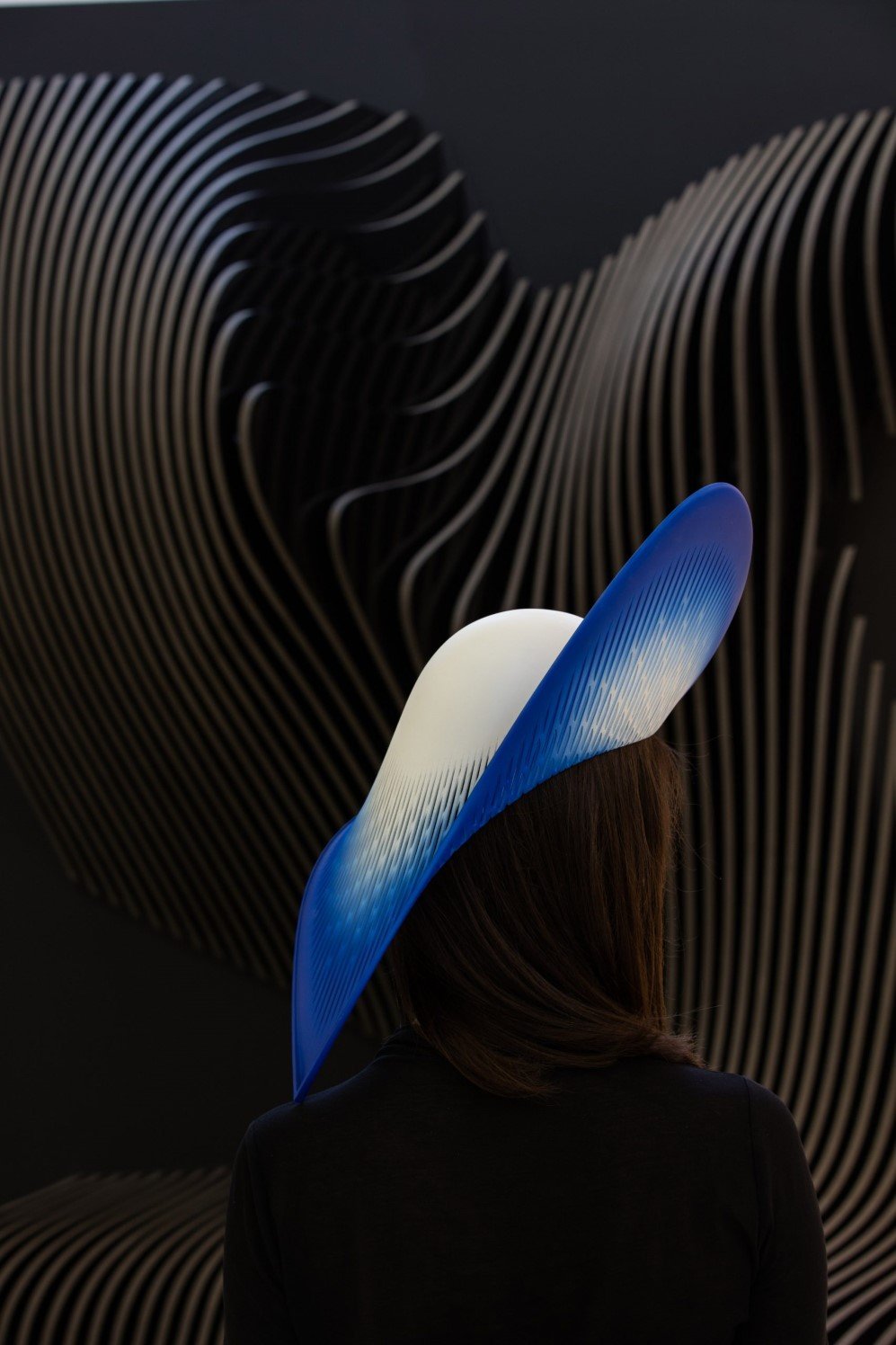 Recommended for you (article continues below)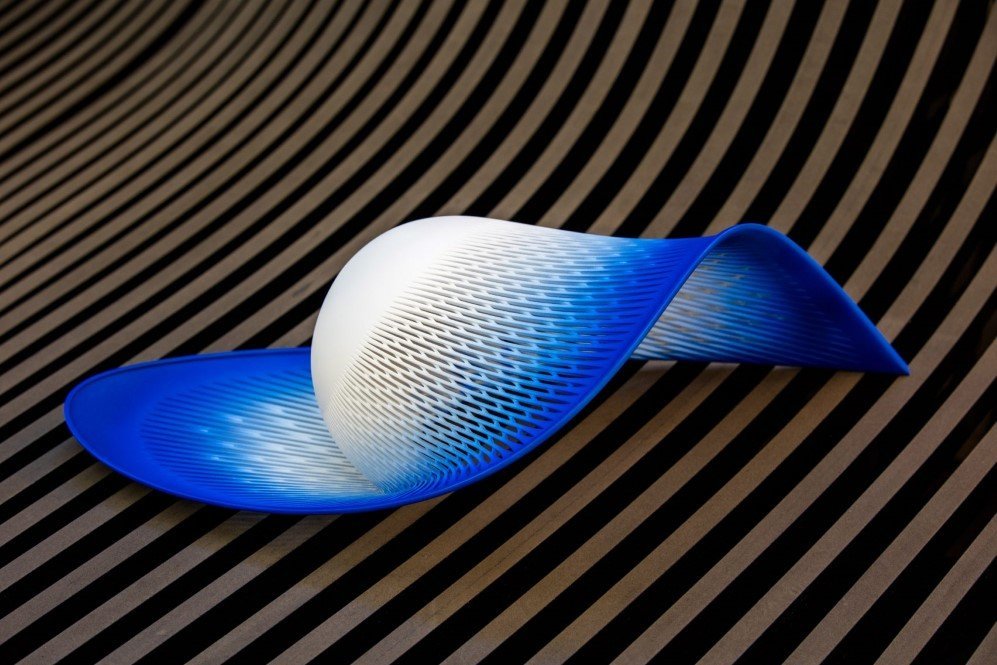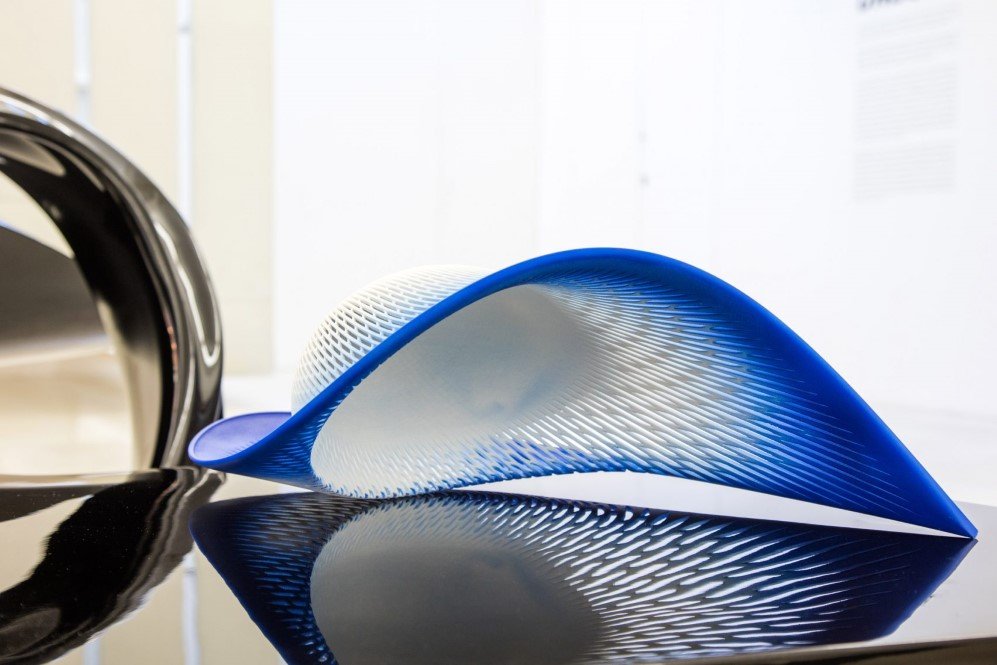 Images: © Luke Hayes
h/t: Curbed