This quirky bench designed by Nescafe will make you friends with a stranger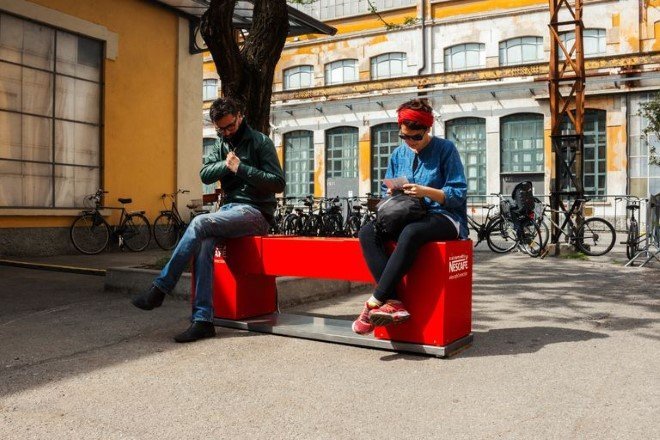 There is no denying that humans have quite unnaturally shifted from forming bonds with people and somehow have found comfort in communicating with devices instead. The art of having a face to face discussion with a stranger has become lost in all this mayhem and the worst part is that it doesn't seem like a loss to a lot of people. However, Nescafe is not one of them. The company has revived the old tradition of making friends through communication in the most entertaining way with the "Hello Bench" which was exhibited at Salone del Mobile, an annual furniture fair in Milan, Italy.
The bench has integrated sensors that detects when two people are sitting on it on completely opposite sides and then shortens in length, working as a funny icebreaker to start up a light-hearted conversation between two strangers. The design simply shows how inmate objects can play their part in striking up a conversation and helping in forming human connections with people. Hello Bench has truly become an inspiration for designers who wish to create difference in the society by using their furniture design as a tool.
Recommended for you (article continues below)
Source: Nestle (via: Design Taxi)