This roller coaster slide will let you experience Swiss scenery like never before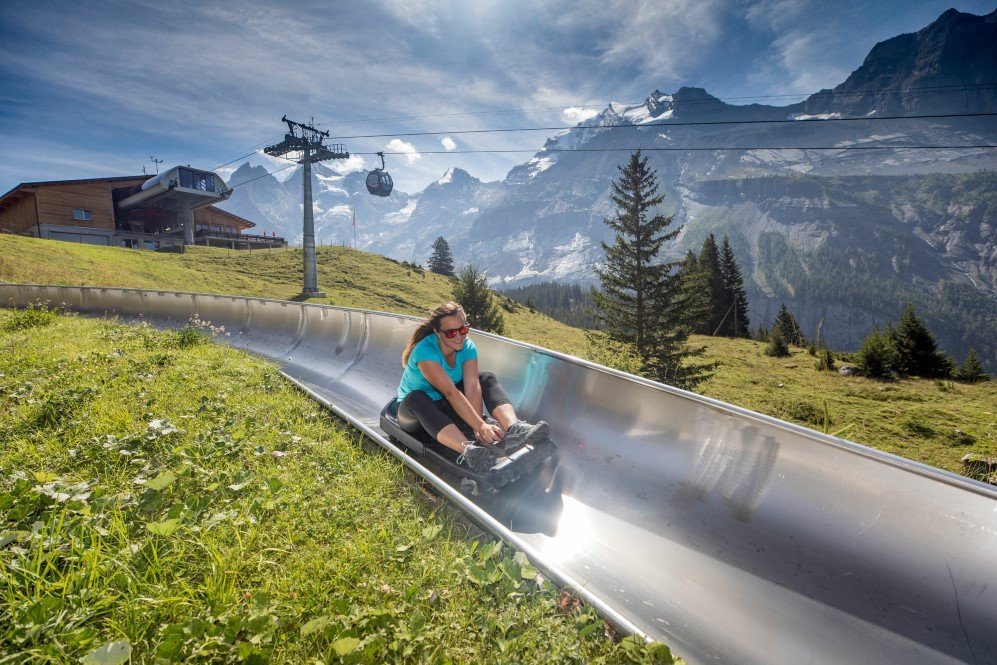 If you are at the Alps and want to experience the adrenaline rush that you so love without getting on a snowboard then this thrilling 2,460 ft long Oeschinensee – gondola rail slide is exactly what you need to blow your bind away.
The exciting ride takes its guests through the winds with the stunning views of the snow-capped Swiss mountains and even though the slide lasts for only 2 minutes, the adventurers can behold the beauty of all lush green fields that Kandersteg has to offer in just one look. Oeschinensee is open for adventurers of every age and since the ticket price is just £2.83, you don't need to think about your wallet to jump right into this thrilling adventure. Check out this video by Bruce Milleson to enjoy the whole 2-minute ride, captured skillfully through his GoPro.
Recommended for you (article continues below)
Video: Youtube / Bruce Milleson