Ambitious companies are coming together to make air taxis a reality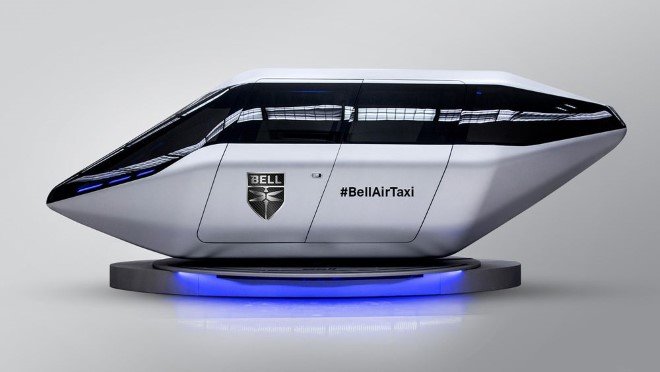 Lamar Smith was one who was always fond of flying cars. He dreams of a place where everyone can have his/her own flying car. While talking about a remote control flying car operated by a 10-year-old, he said, "The advantage of this one is that it flies so slowly you can stay out of trouble. So every member is going to get a flying car". However, the Representatives Committee on Science Space and Technology made it very clear that making flying cars public is going to take a lot longer than Smith anticipates.
Uber, Bell and Terrafugia were three ambitious companies who gathered at the "Urban Air Mobility– Are Flying Cars Ready for Take-Off" hearing. These enterprising people have plans to launch their own taxi services into the air over the next few years. According to Uber's Aviation Chief, Eric Allison, they desire to take forward their "Elevate" concept, which would allow riders to fly from one tower to another (or one helipad to another) and then get to their required destination using another Uber car. "It adds a new capability," Allison told the committee. "These types of vehicles are quieter, safer, and cheaper than traditional helicopters."
The committee soon found out that Uber wouldn't be making the aviation tech itself. Rather, it aims to connect aircrafts to drivers. It has already paired up with a helicopter manufacturing company called Bell, that is on its way to inventing an aircraft to fit Uber's vision. Later they will begin launch programs in Los Angeles and Dallas/Fort Worth in 2020 and hopefully begin passenger service in 2023.
Terrafugia's plan lies along a similar timeline for an electric vertical takeoff and landing vehicle, named the TF-2, which according to the company would be able to carry around 1,000 pounds at 125 mph while covering a range of 200 miles. However, priced at $400,000, the car won't be fit for people with economic constraints, but if the prices were economical, it would work well as an air taxi, especially on days where the ground traffic will be unbearable. Estimated air taxi costs would be around $30 for a 10-minute ride.
Clarke believed that for cars to serve as air taxis, more research had to go into ensuring that autonomous flying cars also had safety features if they ever came across undetermined situation. He also added that they must have a learning capability to avoid similar instances in the future. He also sees that FAA would have to hire private air traffic controllers for each city.
Recommended for you (article continues below)
 "Once you start thinking about each city, why should Dallas worry about LA is doing?" he said. "The FAA has to come and say 'Here are the basic rules and regulations to enforce,' so that people can come to Dallas and say, 'I have a solution.'"
Most people had the same view. Daniel Webster also claimed that Uber, Bell and Terrafugia impressed him, but some regulations had to be in place to ensure the safety in flying taxis.
 "The FAA probably has the regulatory ability to put forth rules that would manage most of the things that were talked about here," he said. "But to do all the things they are talking about, there's probably going to have to be government intervention."
Even though it is not as simple as Lamar Smith imagines, flying cars for the masses might actually be a possibility with the right steps taken.
Header Image: © Bell