SolarImpact's solar powered futuristic yacht could cruise forever with needing any fuel
With fossil fuel having such a high carbon footprint, increasing number of companies have started to shift towards more renewable energy sources. A Swiss company called SolarImpact recently set an example for other competitors by releasing a concept of a yacht covered in 300 square meters (3,229 sq. ft.) of solar panels!
This one-of-a-kind electric watercraft measures 78-ft (24-m) and weighs almost 70-tons. Inside its ginormous body, it contains an 800 kW battery that allows a continuous travel time for 10 hours a day, while the solar panels provide it with extra time in the seas. These solar modules can generate over 320 kWh a day if the sky is clear and the sun is shining bright. Although preferred as a secondary source, the solar panels can also serve as the sole power source if the conditions are ideal.
However, choosing to travel using purely solar energy does have its drawbacks. While the Aluminum bodied yacht can reach a top speed of 22 knots with all-electric power, the solar arrays will reduce its speed to a mere 5 knots. Meaning you'd travel around the world in six months if you're running purely on solar. If you try to speed it up, the battery will just get drained.
A similar sized yacht running on fuel would burn around 100 liters (26 gal) of petroleum in an hour at a 10-knot cruise. In comparison, this watercraft seems a lot more environmental friendly than all other regular ones. Furthermore, if there are days when the sun isn't shining on the panels, a pair of 65 kW (87-hp) range diesel engines is present on the voyage as backup.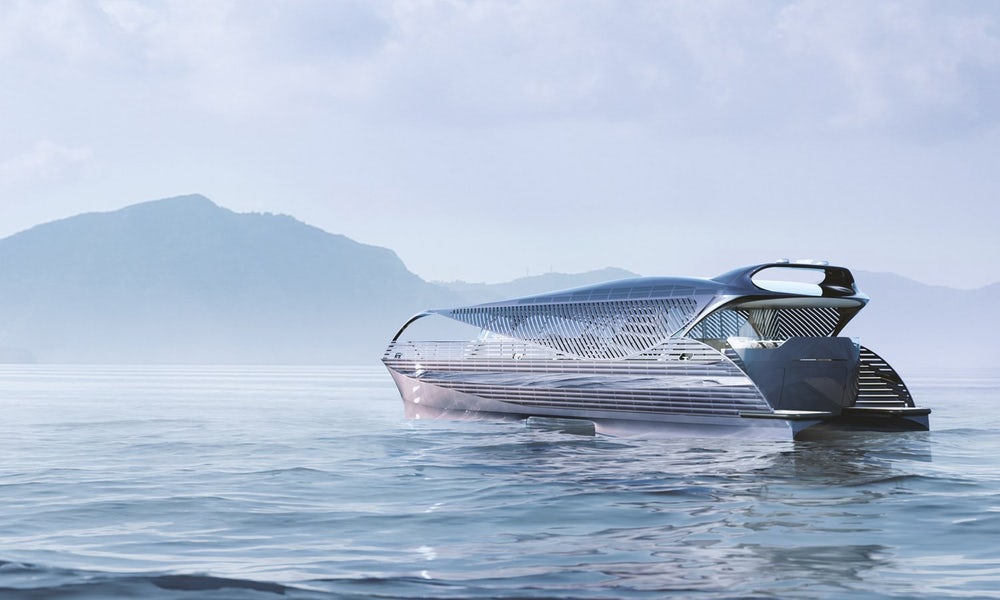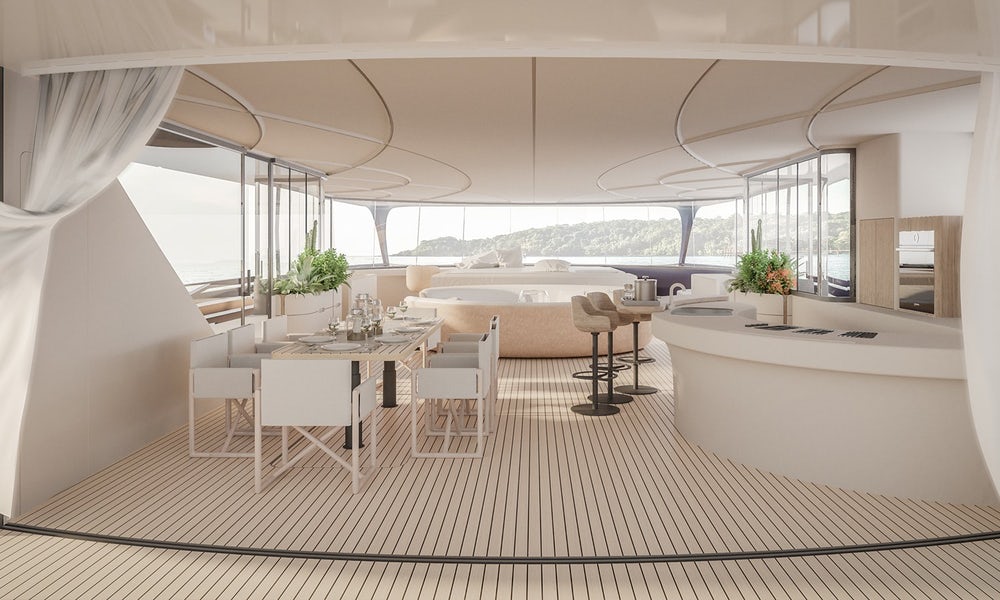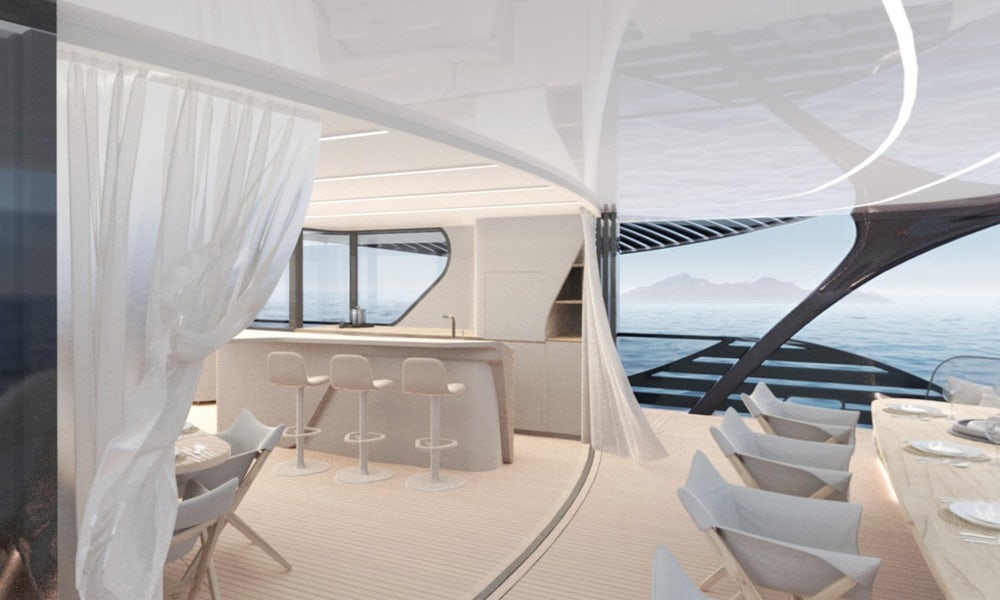 Recommended for you (article continues below)
According to sources, the craft's drive systems use AI assistance, which means that even a single person can easily guide the entire ship. Even the helm seems minimalistic for such a big craft.  Apart from its intelligent systems, the SolarImpact also consists of stabilizing technology, which are twin torpedo-shaped buoyancy hulls located under the water surface to lessen the unsteadiness caused due to side-to-side rolling by over 90 percent. This will make your voyage bump free even when the waves are crashing.
Apart from fancy technology, the yacht consists of a super luxurious interior with guest space for over 10 people and a crew of one. SolarImpact showed-off this concept design at Cannes Yachting Festival along with its full 3D models to attract potential buyers by allowing them to explore all the yachts details themselves.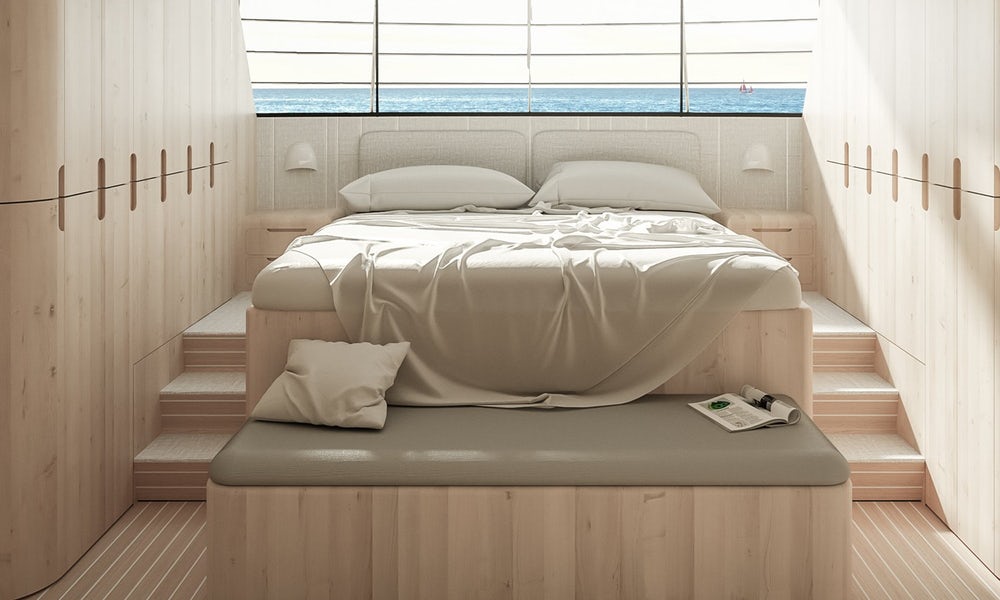 All Images: © SolarImpact
h/t: New Atlas