This Interstellar restaurant will let you dine under the stars in an indoor space
Jaime Navarro
Been a while since you enjoyed a romantic dinner with your partner? Chances are that it is not your relationship that has gone stale but the aura of conventional restaurants that you go to, instead. We bet this Interstellar restaurant, inspired by the magnificence of this universe and Christopher Nolan's film of the same name will help light up your bond with your partner!
The restaurant, situated in Mexico, features 250,000 LED lights on its undulating ceiling and walls. The backdrop of the entire restaurant is kept black so that the contrast between the dark surrounding and soft illumination from LEDs create a surreal yet immersive effect for the diners to indulge in. The carefully chosen mirrored tables and seating further accentuate the impression of a wonderland that is covered with twinkling stars from every possible dimension. A floor-to-ceiling bookshelf is also placed at one end of the restaurant's wall from which the books seem to be floating out mysteriously in the middle of the air hence the place does seem to completely convince the diners that they will definitely have an out-of-the-world experience here!
Almazán y Arquitectos Asociados, Concepto Taller de Arquitectura, and Pin Studio, a total of three architecture firms came together to create this restaurant that is full of illusions. So, ready to come to this space (pun intended) for your next date?
Recommended for you (article continues below)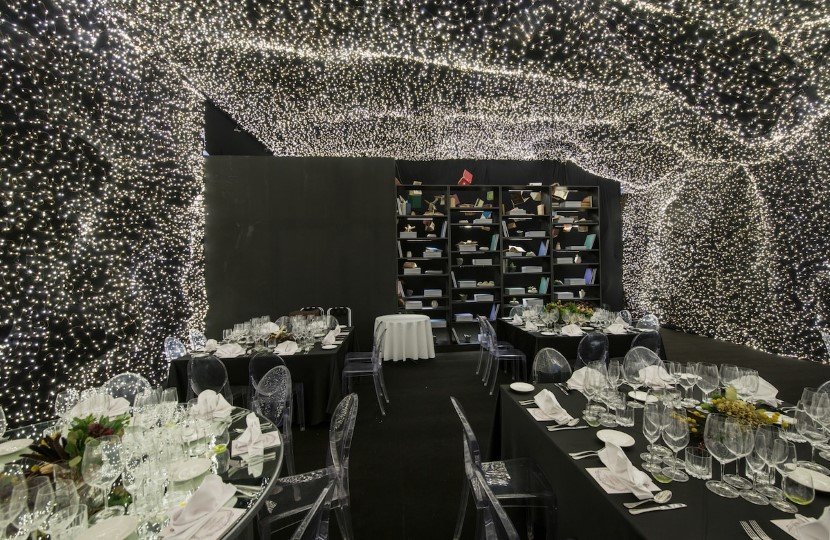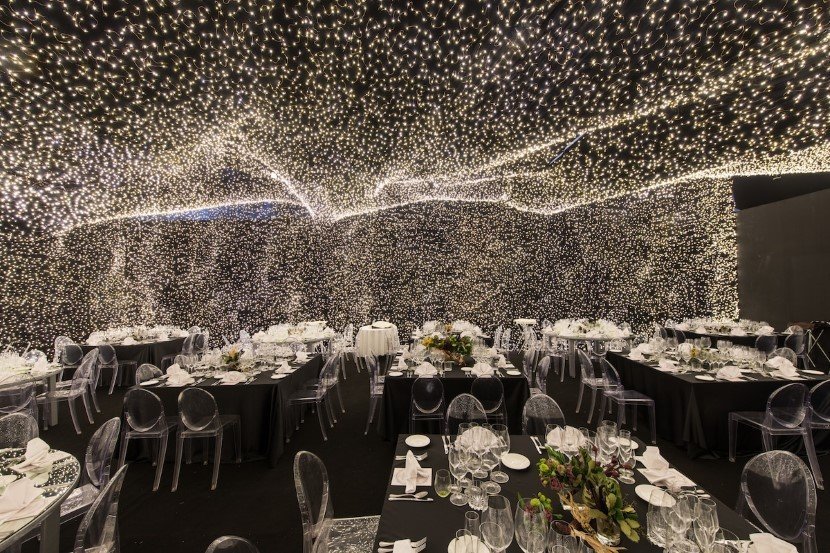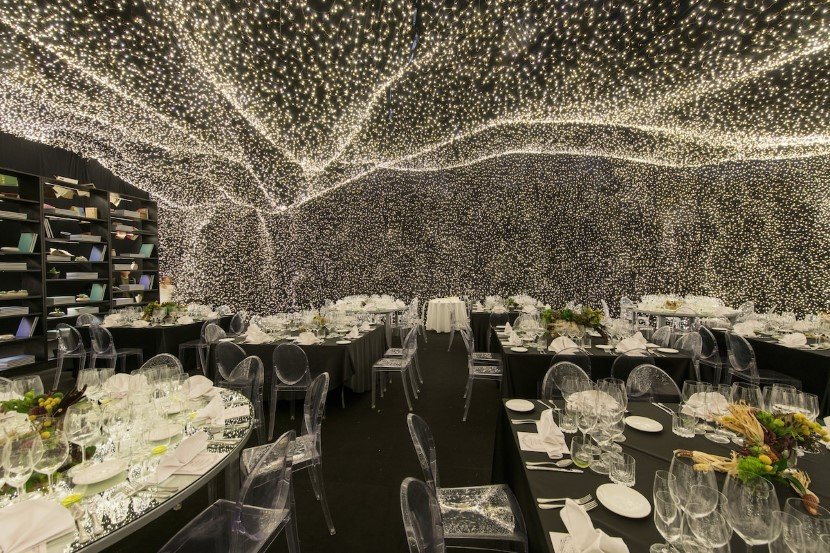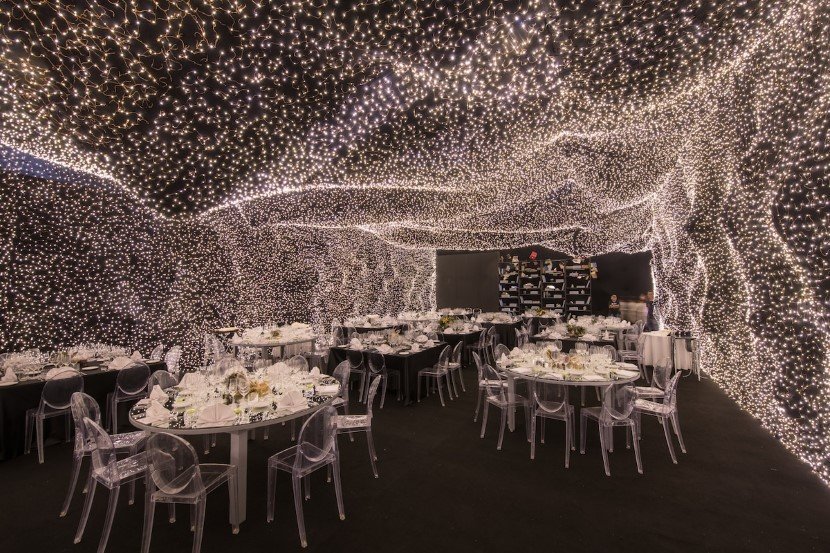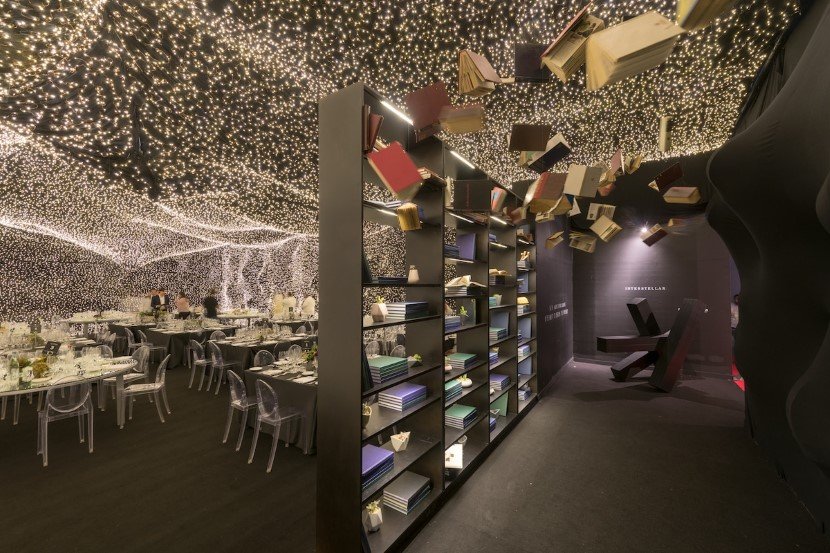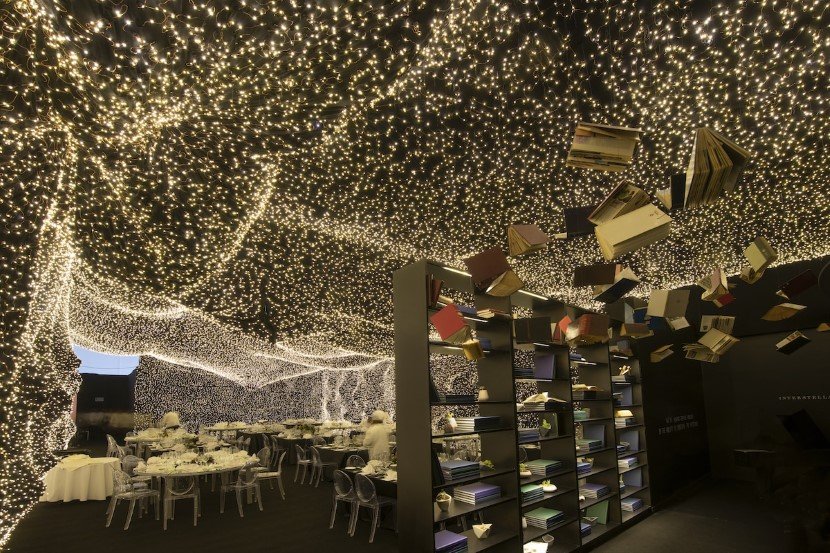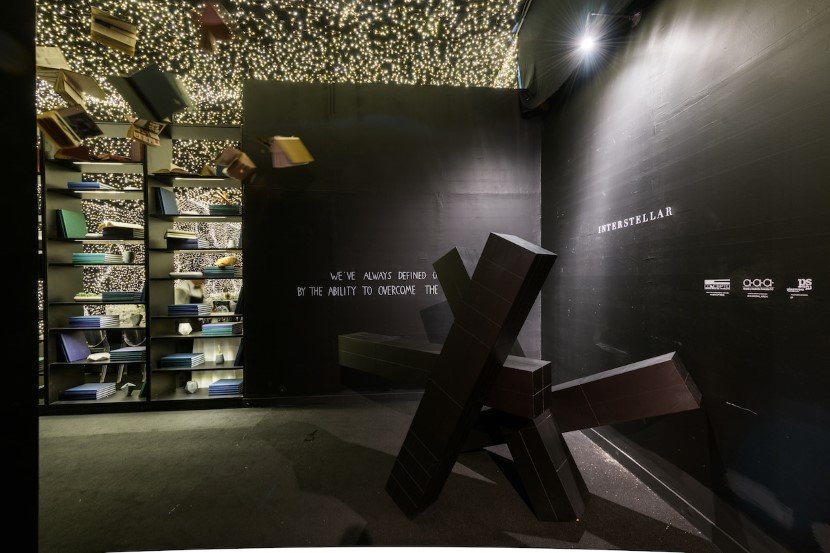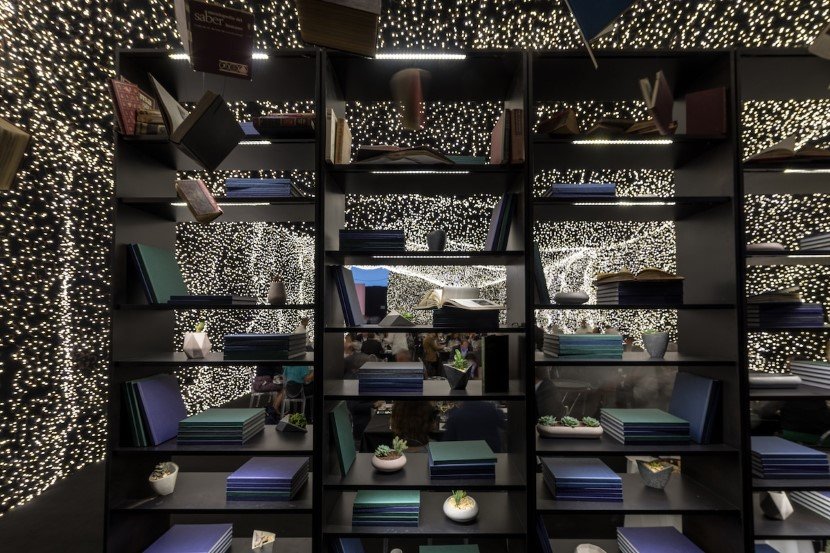 Image Credits: Jaime Navarro
Design: Almazán Y Arquitectos Asociados | Concepto Taller de Arquitectura | Pin Studio
h/t: My Modern Met