ONAK foldable canoe is back with an improved 2.0 version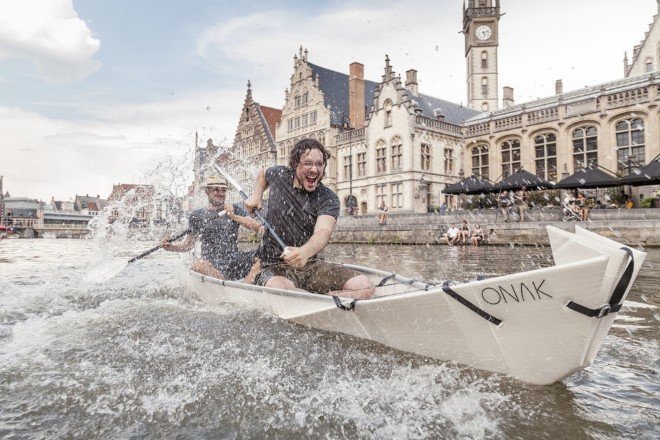 Onak rolled out an updated folding canoe that offers the same experience as with the original "origami" canoe. With the first version, one could cycle to the coastline or canal by towing a trolley, then unpack and assemble at the edge of the water, throw in gear and paddle away in it. It could easily cater up to three persons aboard. The Onak 2.0 came with a few improvements and was created in response to the customer feedback.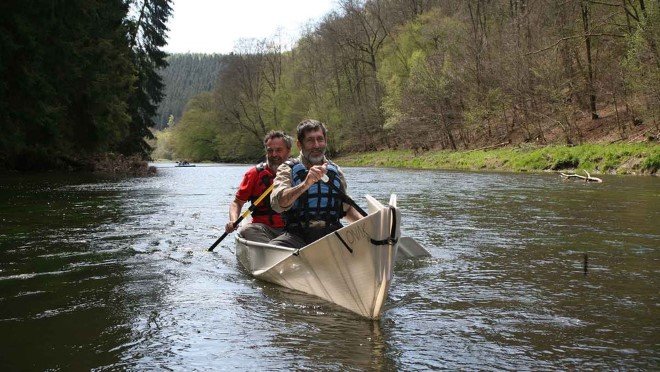 Image Credit: ONAK
It is ready to cut through the waves when folded out on the way to your next adventure. Similar to the traditional model, it keeps a low profile and sits a little deeper in the water. Its dimensions are 183 x 33.5 inches (465 x 85 cm). It is made up of Honeycomb-Curv Polypropylene. The Belgian company itself develops the material and is also reported to be fully recyclable at the end of its useful lifecycle. The traditional canoe is manufactured using aluminum, but this folding canoe is stronger than the traditional one and is both stiff and light too.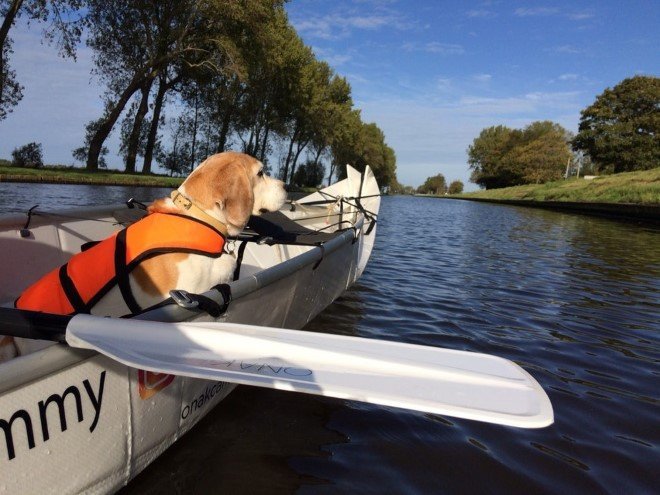 Image Credit: ONAK
Recommended for you (article continues below)
The strap system of the first model is improved which is used to pull the canoe together. Though it will take a little longer when compared with the first model – around 15 minutes instead of 10 minutes but less physical efforts are required for the pulley strap system. It doesn't require any tools. The users will notice a larger flat area at the bottom when it is ready for deployment, and it comes with two click-in wooden seats.
The Onak 2.0 can support a weight of 250 kg (551 lb) including both the people and the cargo. The transport trolley has been improved as well. Its dimensions are 16.9 x 48.4 x 11 inches (43 x 123 x 28 cm). It features rust-free and no bearing pneumatic wheels and crossing straps for more stability during the transit.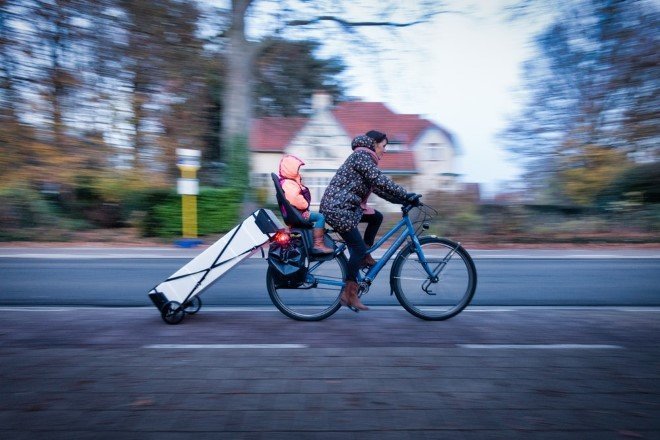 Image Credit: ONAK
Like the first generation Onak, version 2.0 is also listed on Kickstarter with a production bud. The pledges start at € 1495 (around US$ 1695). € 150 are charged extra for the two paddles. If everything goes according to the plan, then the shipping will start in April 2019.
h/t: New Atlas