This house mimics the look of an enchanting blooming flower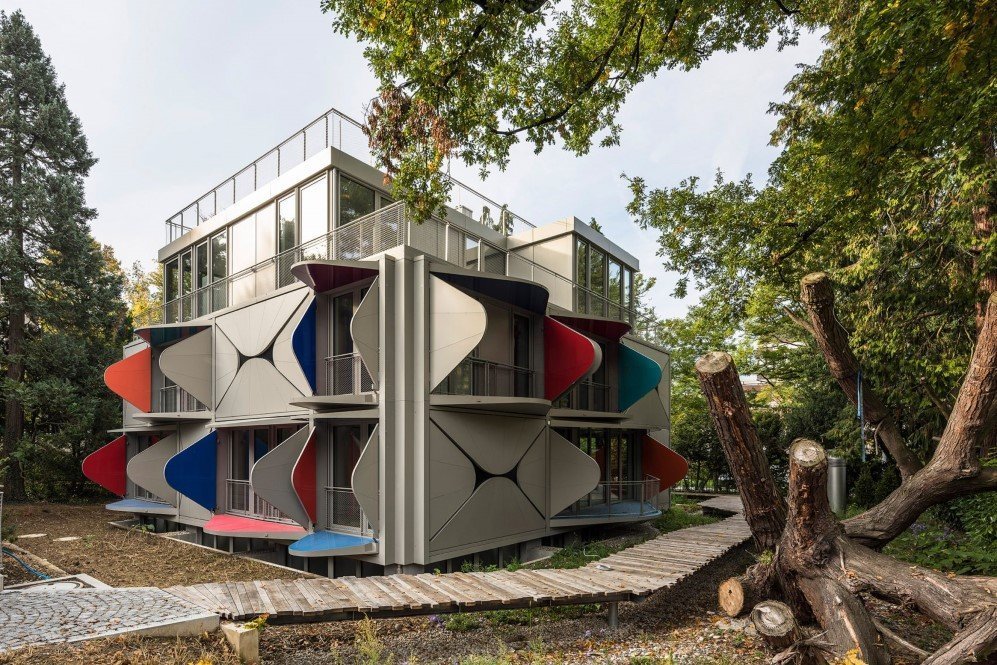 Blooming flowers look ethereal in a way nothing else can manage to look but if there's something that comes close to this view, it is Manuel Herz's designed five-unit complex in Zurich, "Mechanical Ballet", that mimics the blooming mechanism of flowers through the colourful curved window panels.
The movement is made possible with an efficient hydraulic system that the residents can control from inside of the apartment. The aluminium panels appear metallic grey in colour from the outside but as they start opening up from the four sides, they unveil the bright colours that are kept concealed otherwise.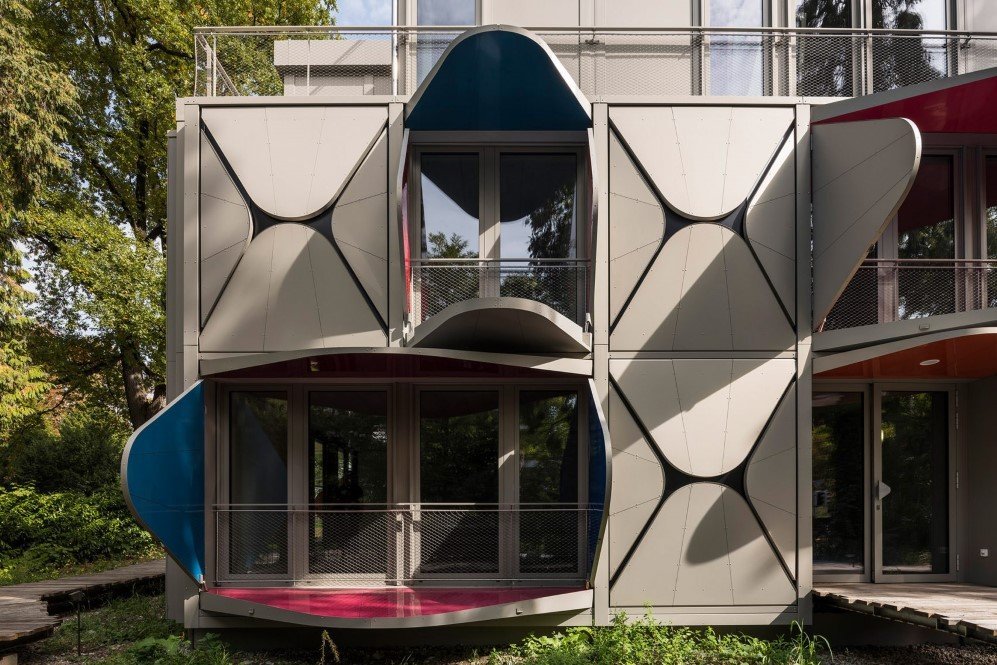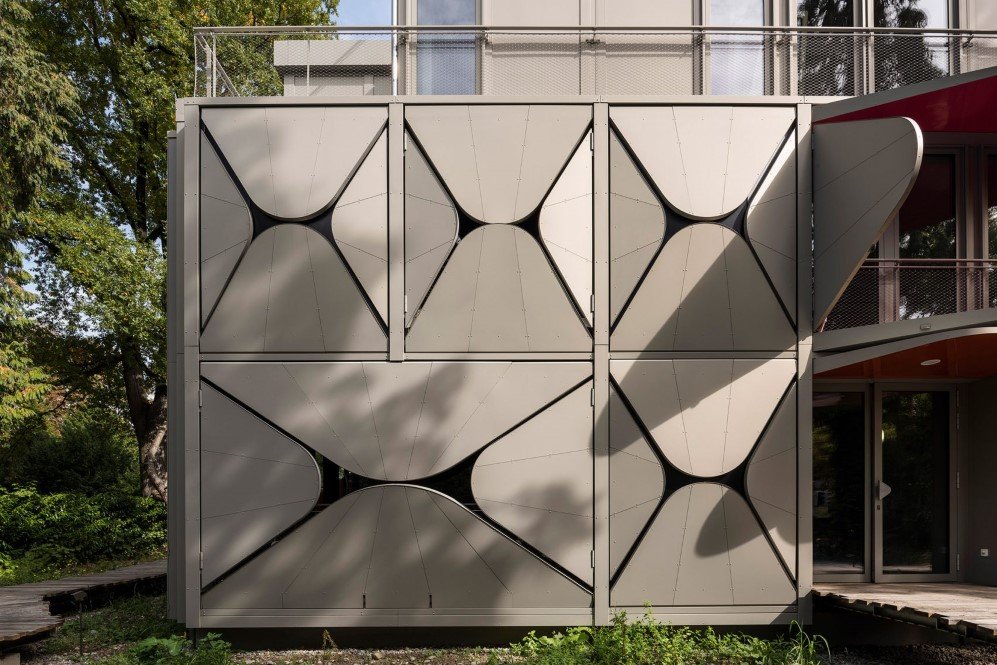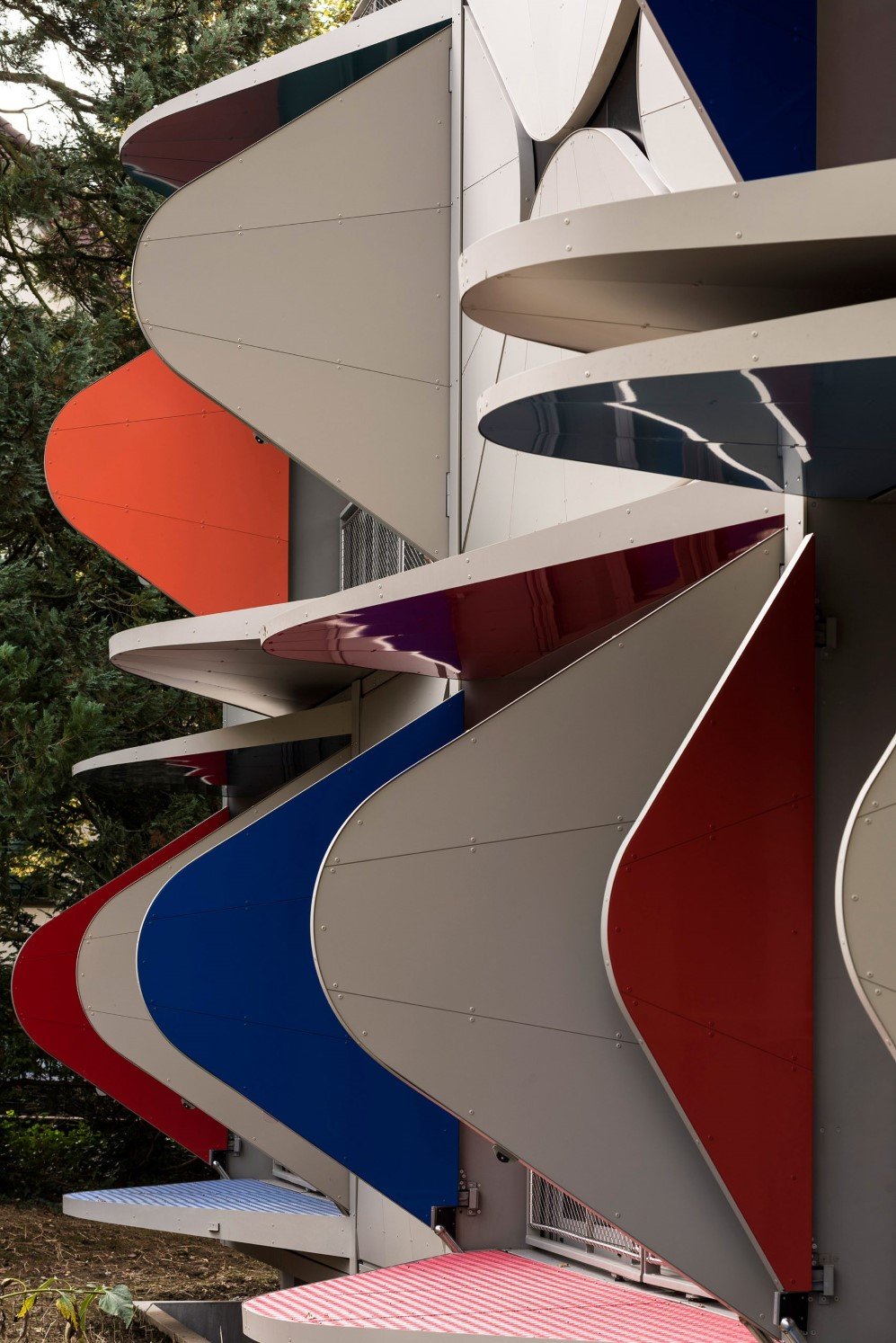 The moving louvers are not just attractive when it comes to maintaining the glorious yet quirky façade of the house but they also provide ample amount of natural light into the apartment while functioning as a deck and a roof shelter when opened as well as providing some privacy to the residents. The house truly is captivating in all its aspects while remaining extremely functional.
Recommended for you (article continues below)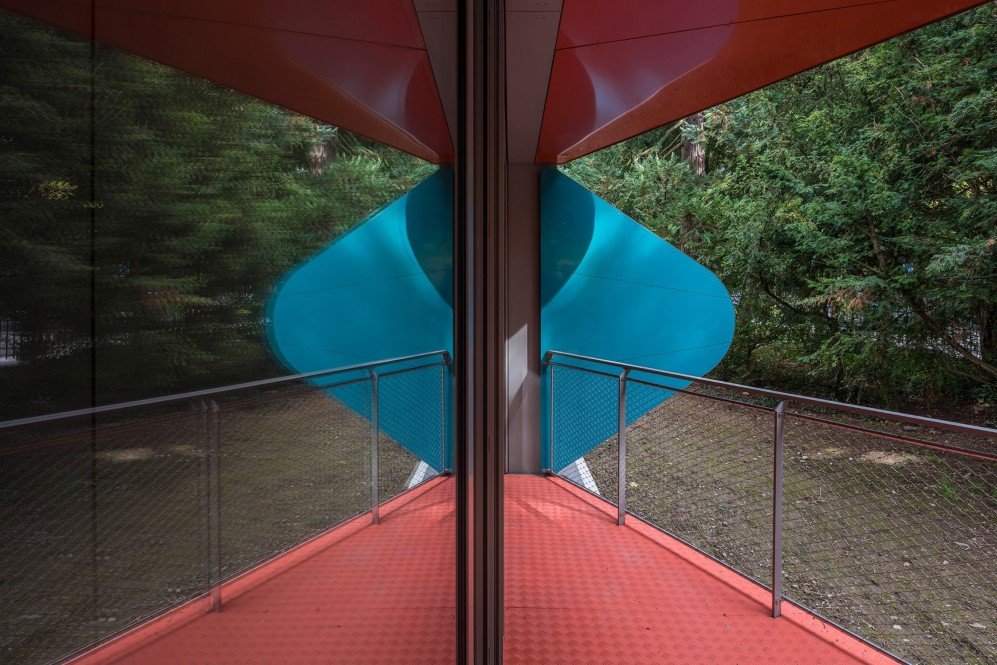 All Images by Yuri Palmin via Designboom
h/t: Design Boom