Airbus tests autonomous air-to-air refueling of large receiver aircraft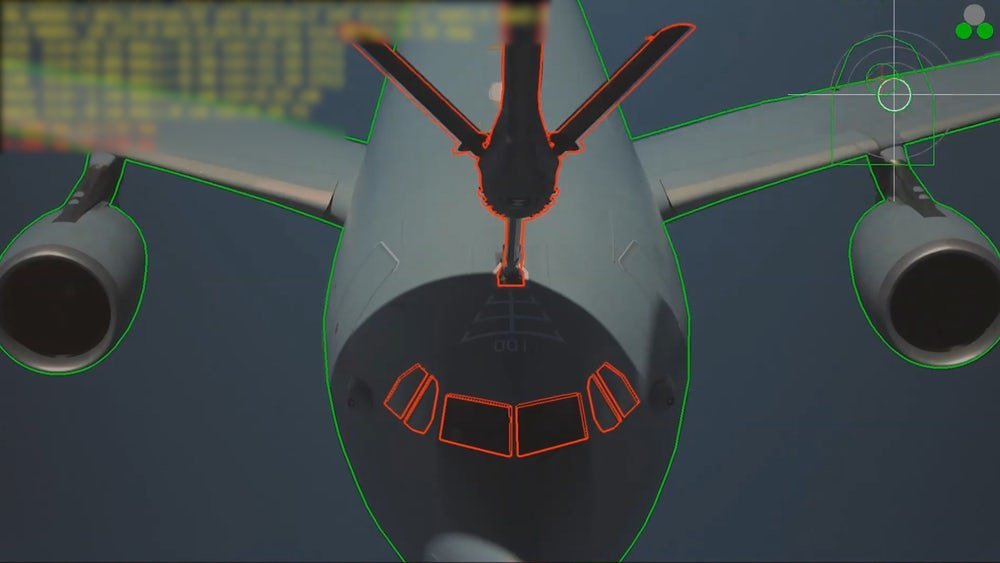 Air-to-air refueling is considered to be a crucial technology in all air forces across the globe. Recently, Airbus Defence and Space and the Royal Australian Air Force (RAAF) conducted their first Automatic Air-to-Air (A3R) between an Airbus 310 development tanker and a RAAF KC-30A Multi Role Tanker Transport off the coast of Spain.
During this test, the Airbus 310 and RAAF KC-30A, with the help of Test Pilots and Flight Test Engineers from RAAF's Aircraft Research and Development (ARDU), made contact seven times in a span of two hours. The success of this trial implies that the concept of transferring fuel from a tanker plane to another aircraft to extend one's reach to a global scale or continue surveillance for a longer time duration is both technically and economically viable. However, the task itself is not easy as a lot of practice and skills go into getting two entirely different aircrafts to fly in sync at a speed of hundreds of miles per hour. And it doesn't end there, the art of hooking up a pipeline to transfer highly combustible fuel poses as the greatest challenge.
Recommended for you (article continues below)
While air-to-air refueling requires expensive personnel, the development of the all new Unmanned Aerial Vehicles (UAV) calls for the tanker aircraft to be able to refuel them as well. In order to further automate this activity and reduce the risks human operators are exposed to, the development of robotic tankers is underway. While running through the process of automated refueling, Airbus said that it starts with the Air Refueling Operator (ARO) approaching the receiving aircraft. The computer installed within then use remote methods such as image processing to precisely locate the receiver's refueling position. Once this is done, the automated system then unleashes the pipeline while keeping the aircraft in line with the receiver – the distance between the two planes can be maintained either manually through an aircraft operator or automatically.
David Piatti, who served as the Airbus Test ARO on the A310 said, "It was extremely impressive to see how accurately the A3R system tracks the receiver. It can be very useful to be able to refuel another tanker or transport, for example to extend its deployment range or to avoid taking fuel back to base, but it is also a challenging operation and this system has the potential to reduce workload and the risk involved." So the next challenge is to develop robotic aircrafts that will conduct air-to-air refueling with utmost precision and accuracy.
h/t: New Atlas