You can control all your smart home appliances through GE's Kitchen Hub
You can now smartly access all your smart home appliances using the new Kitchen Hub!  At this year's CES, GE Appliances have showcased their latest smart home hub which is a built in touch screen that can sit right above your stove and connects to all the devices at home using Google Assistant.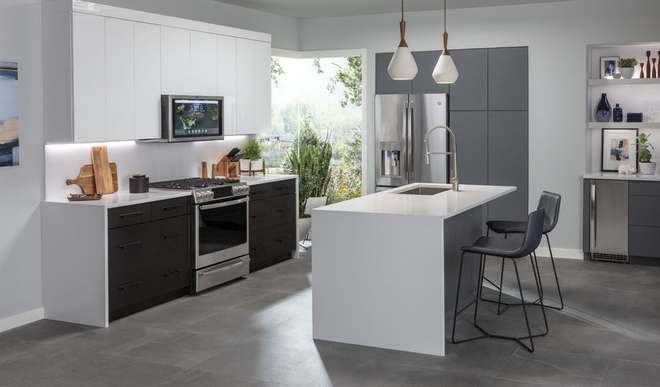 Last year, a first look of the Kitchen Hub was released through a prototype and this year the appliance is ready to set ablaze the culinary world. The system includes a 27-inch smart touchscreen along with multiple cameras that have been integrated within. The cameras can come in handy when you video call while you're busy cooking and an overhead cooktop camera will let you capture your best dishes so you can Instagram them right away!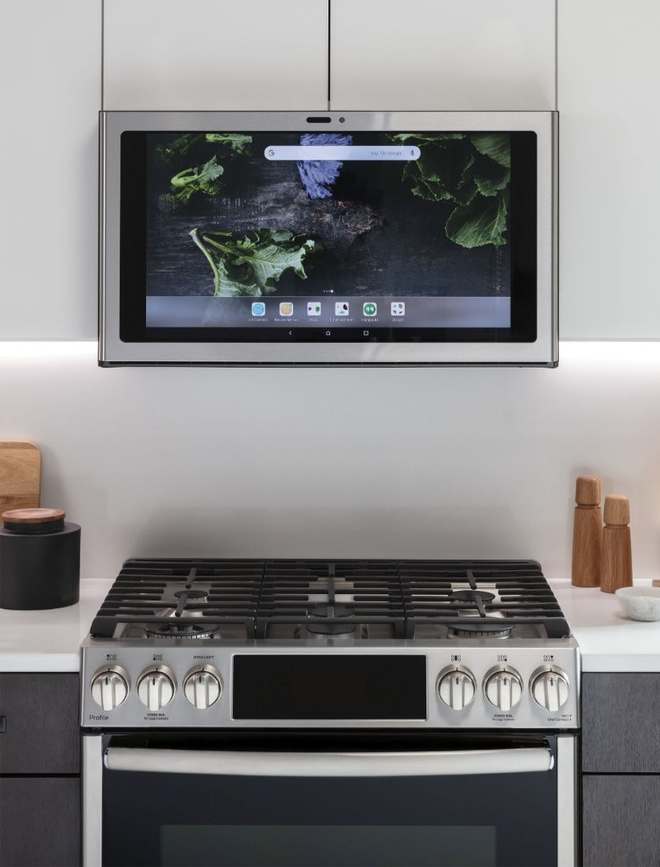 Essentially the system serves as a main central hub through which you can handle all your other smart devices at home. A broad range of functions can be performed including adjusting the temperature from the thermostat, adjusting the lighting and many more, all from your kitchen itself. The additional feature of Google Assistant adds to the versatility of the device by allowing you to use voice commands.
Recommended for you (article continues below)
Apps such as Spotify and Netflix have also been included in the system so you can binge watch your favorite shows and jam to your favorite music all while cooking up your favorite recipe. Additionally, the team has signed up a partnership with SideChef to enhance the features by integrating a wide variety of recipes and can automatically preheat your oven to the required temperature or provide step by step guidance to create the most delicious dishes!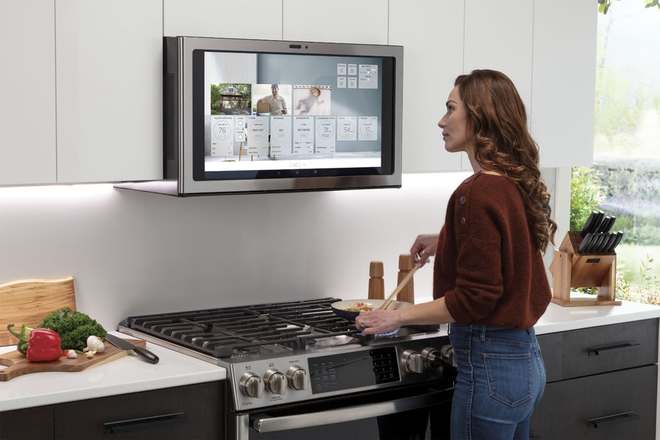 The only downside that can be seen to the device is the positioning of the integrated touch screen. The screen resides right above the cooking area but calls for no oil proof or waterproof features that can assure its longevity.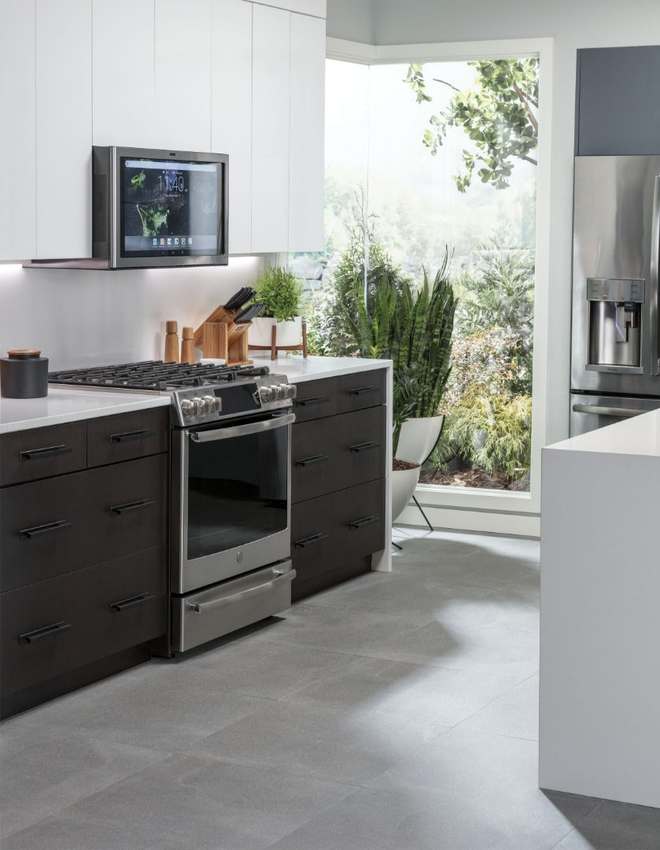 The appliance will probably range from a price of US$1,199 to US$1,399 depending upon the finishing material being used. The Kitchen Hub is expected to be available for purchase this May.
All Images: © GE Appliances
h/t: New Atlas