This gorgeous eco-friendly prefab home is sustainable in every way
As convenience turns into a necessity in the home construction industry, prefabrication of buildings is becoming a worldwide trend, making them easier and quicker to set up. This prefab house in Sao Paulo, Brazil is truly a work of art.
A local startup, SysHaus worked alongside local architects Studio Arthur Casas to create this sustainable and eco-friendly abode, which means every component of this house has a low carbon footprint and all of them are recyclable. Furthermore, during its 28 days construction, the team tried to reduce the probability of any potential waste or residue through careful planning and material usage.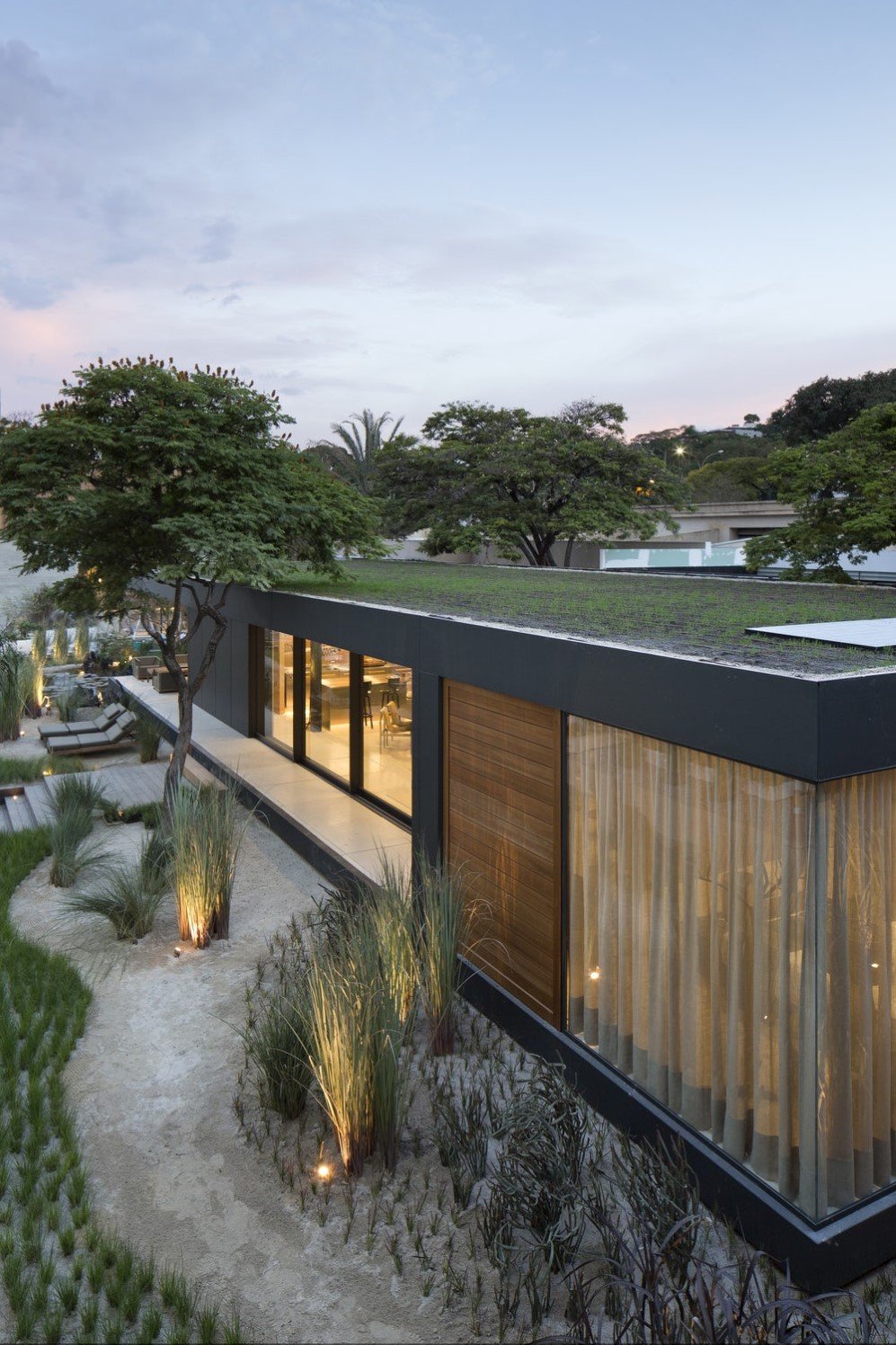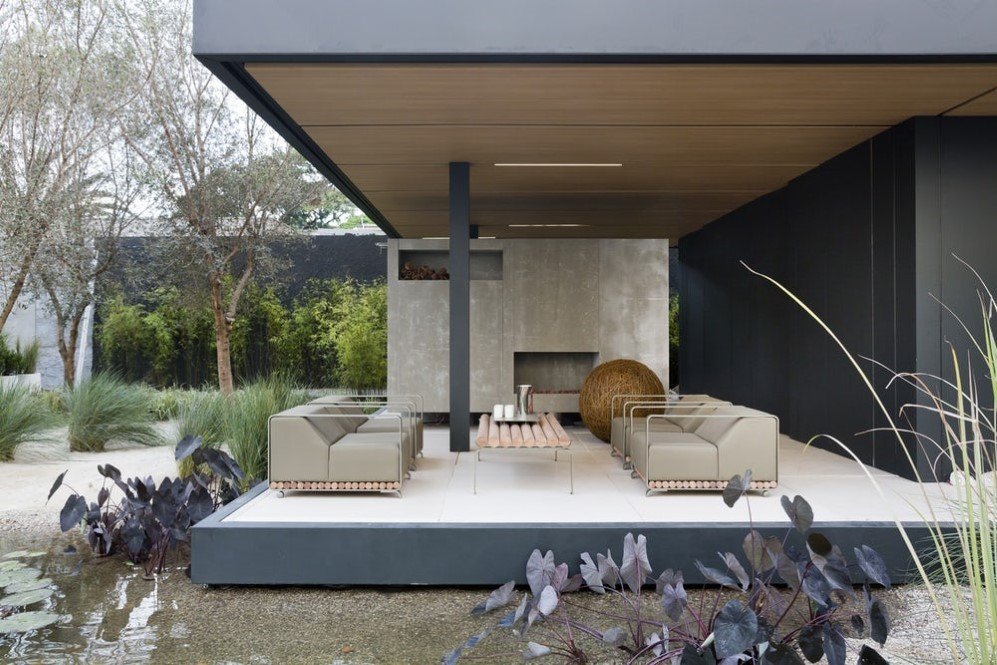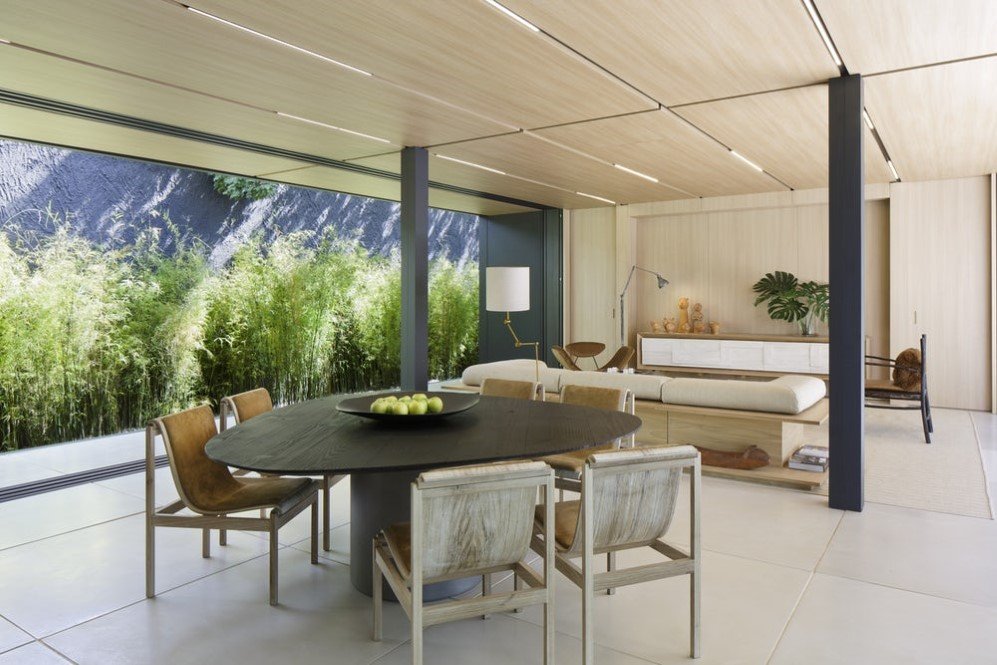 Being sustainable to the core, the 200-sq m (2,150-sq ft) house features a rainwater harvesting system, photovoltaic solar panels that power the house and a bio digester that turns organic waste into biogas to be used as fuel for cooking and provide heat to the artificial fireplace. Even the garden is sustainable, covered with low-maintenance bamboo and grass, which have low water requirements and provide fast growth. Furthermore, olive trees add contrast to the grass with their slow growing nature. Topped with a green roof, this house is a dream for every environmentalist out there!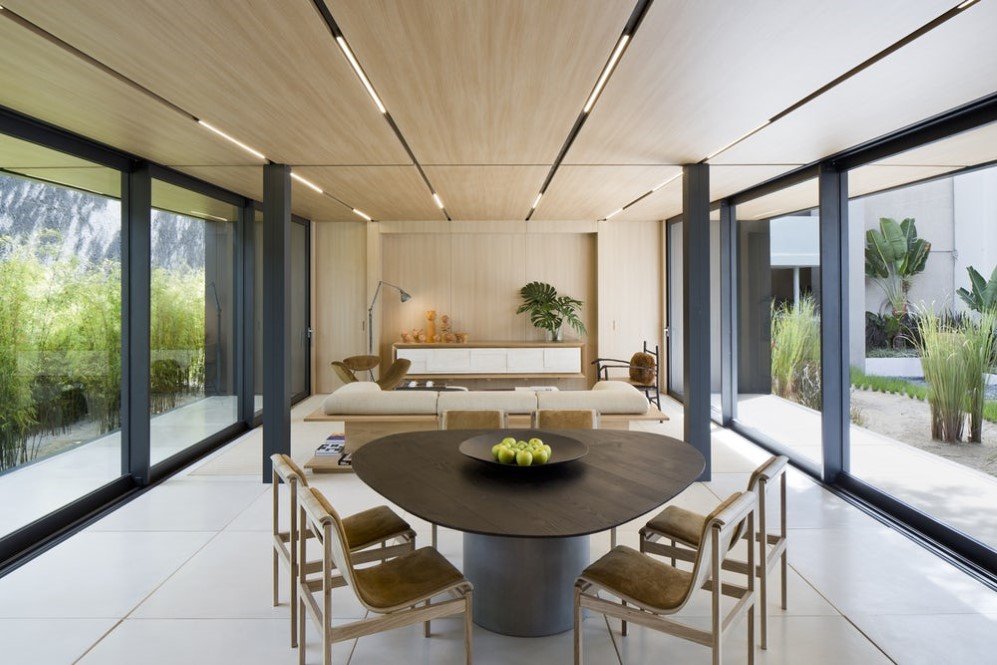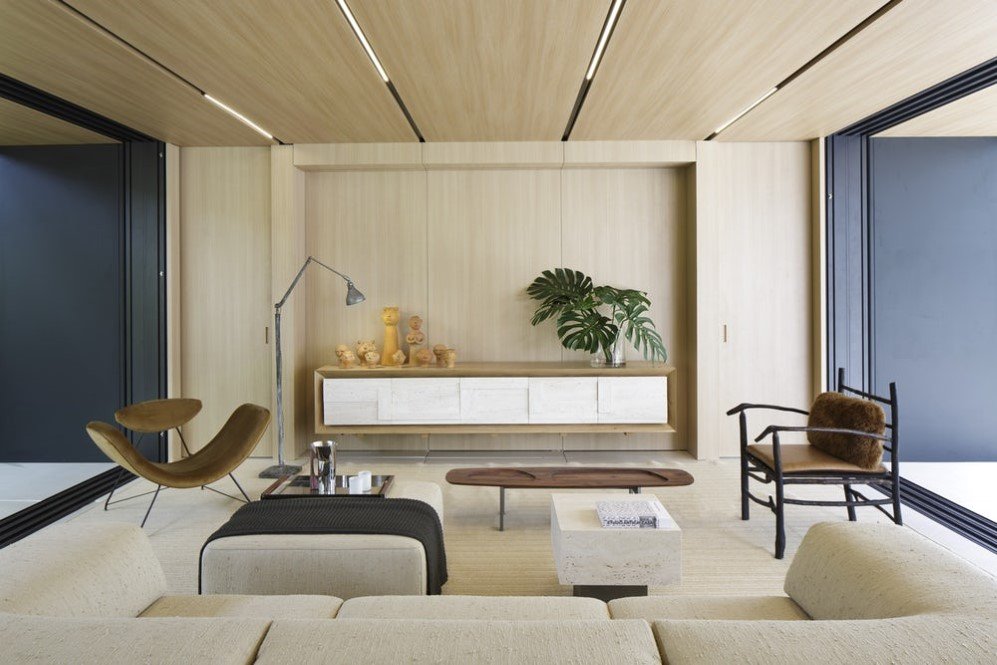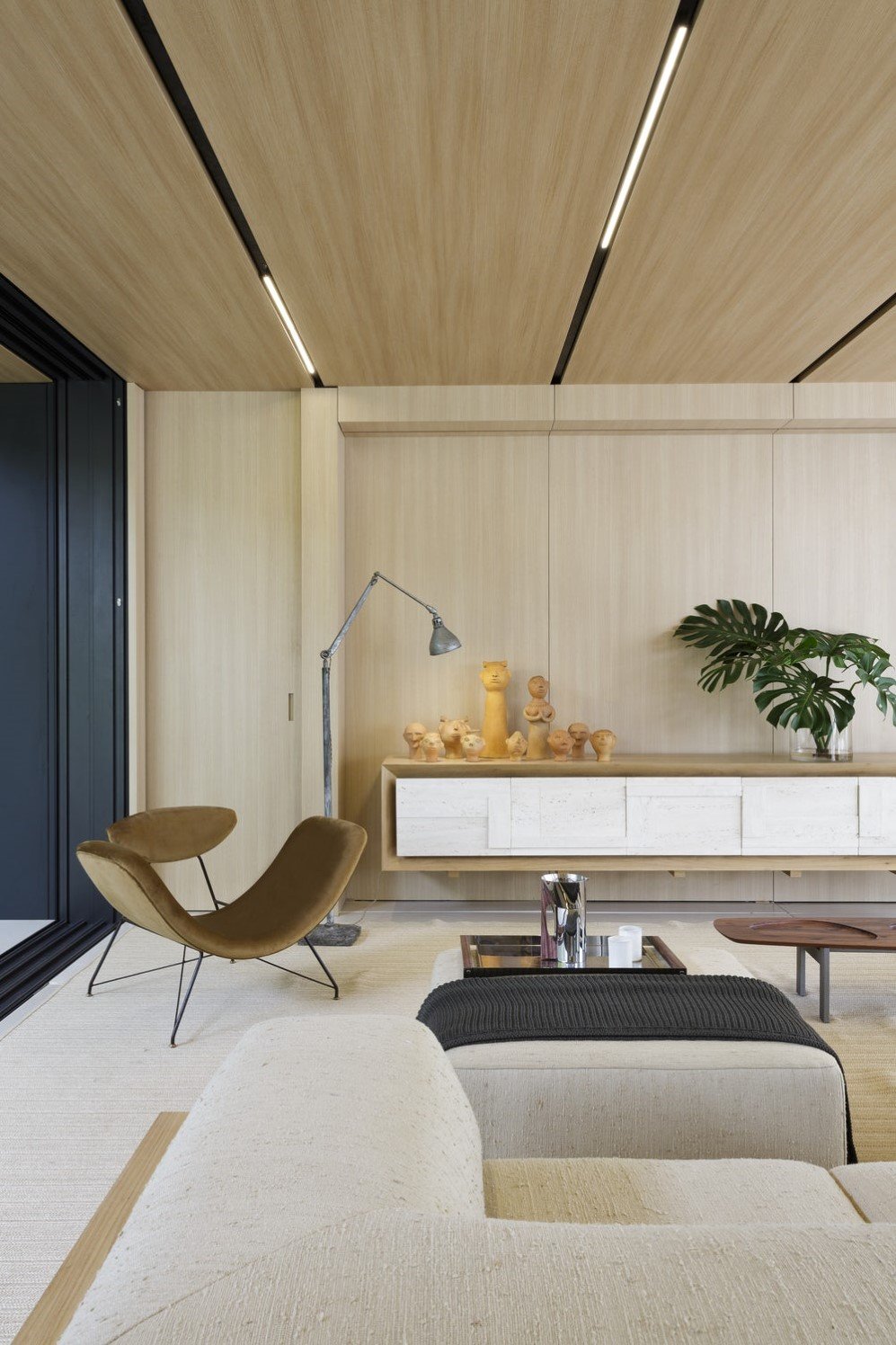 Recommended for you (article continues below)
One feels connected with the nature while being in the comfort of the house, with its floor-to-ceiling glass windows providing the perfect view of the outside environment. There is coherence and continuity between each component of the house as the open-plan kitchen, dining and living rooms are integrated to look as one. Even the patio outside seems to be the extension of the living space.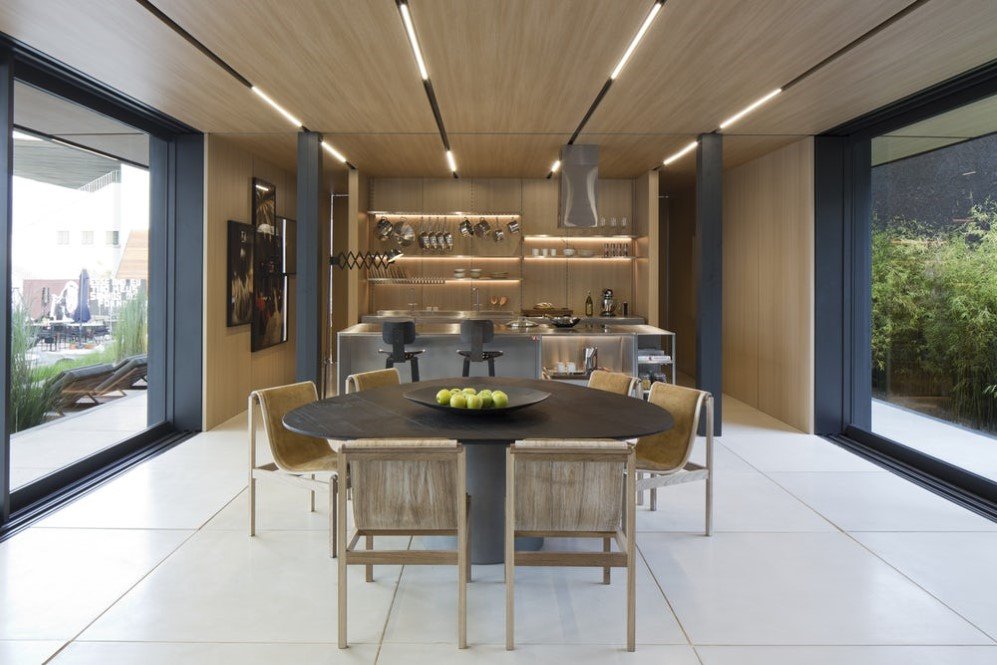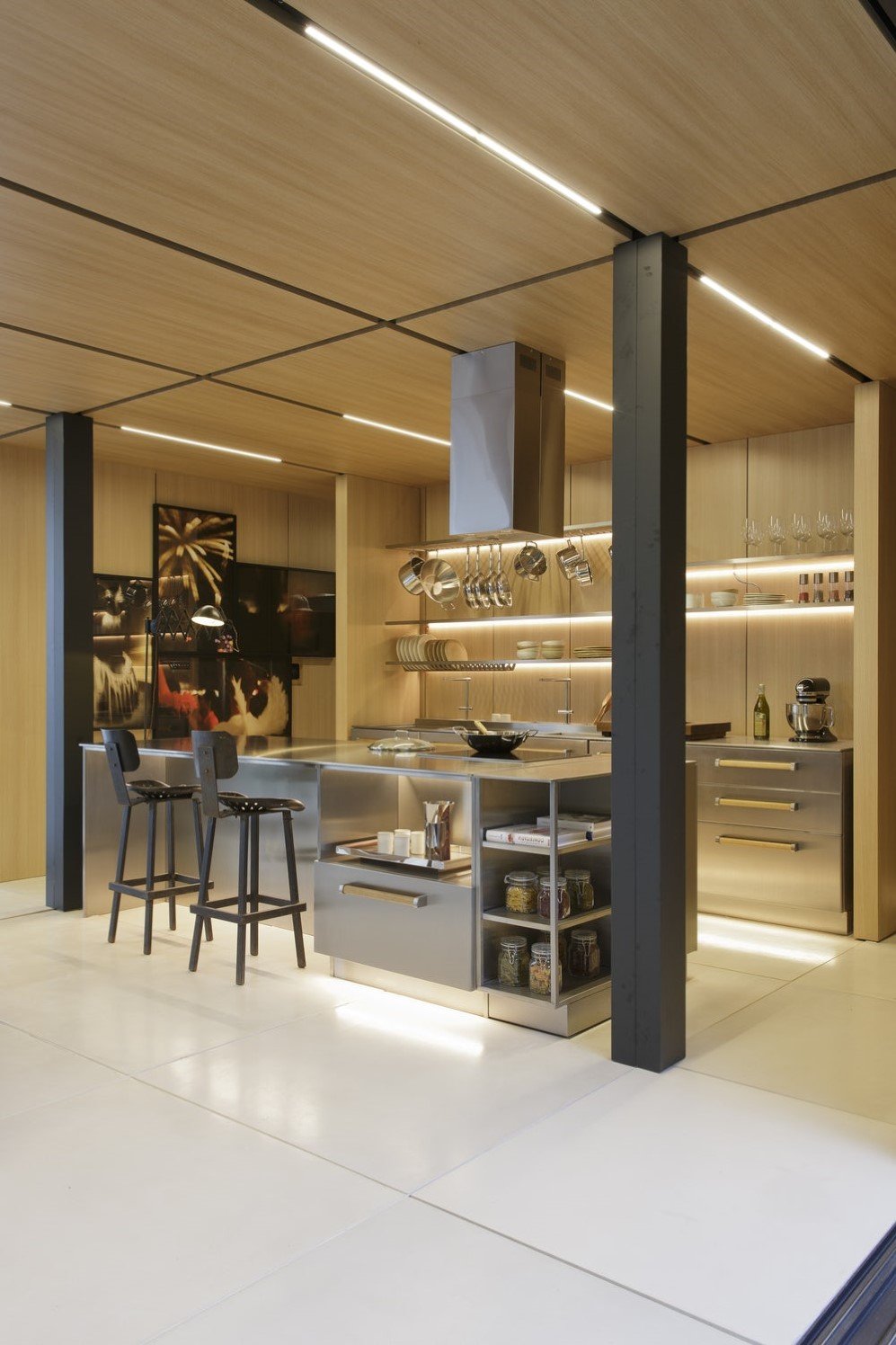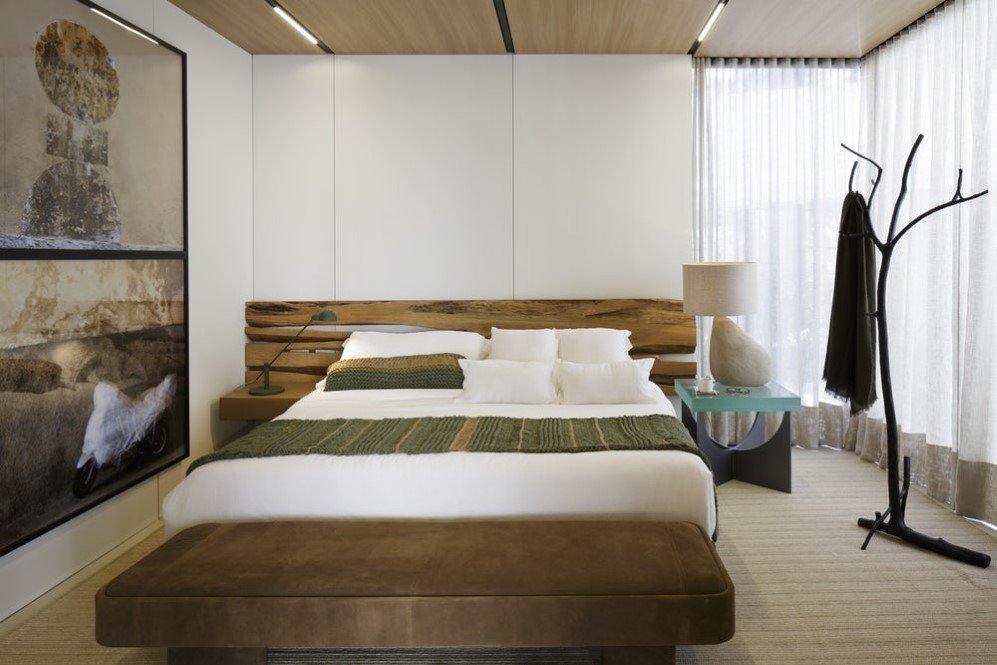 Despite being the first model of this house, it is certainly a major improvement from all other prefabricated abodes, which all turn to minimalism and forgo key requirements of a house. It provides functionality and aesthetics, as well as high efficiency. What more could you want in a house?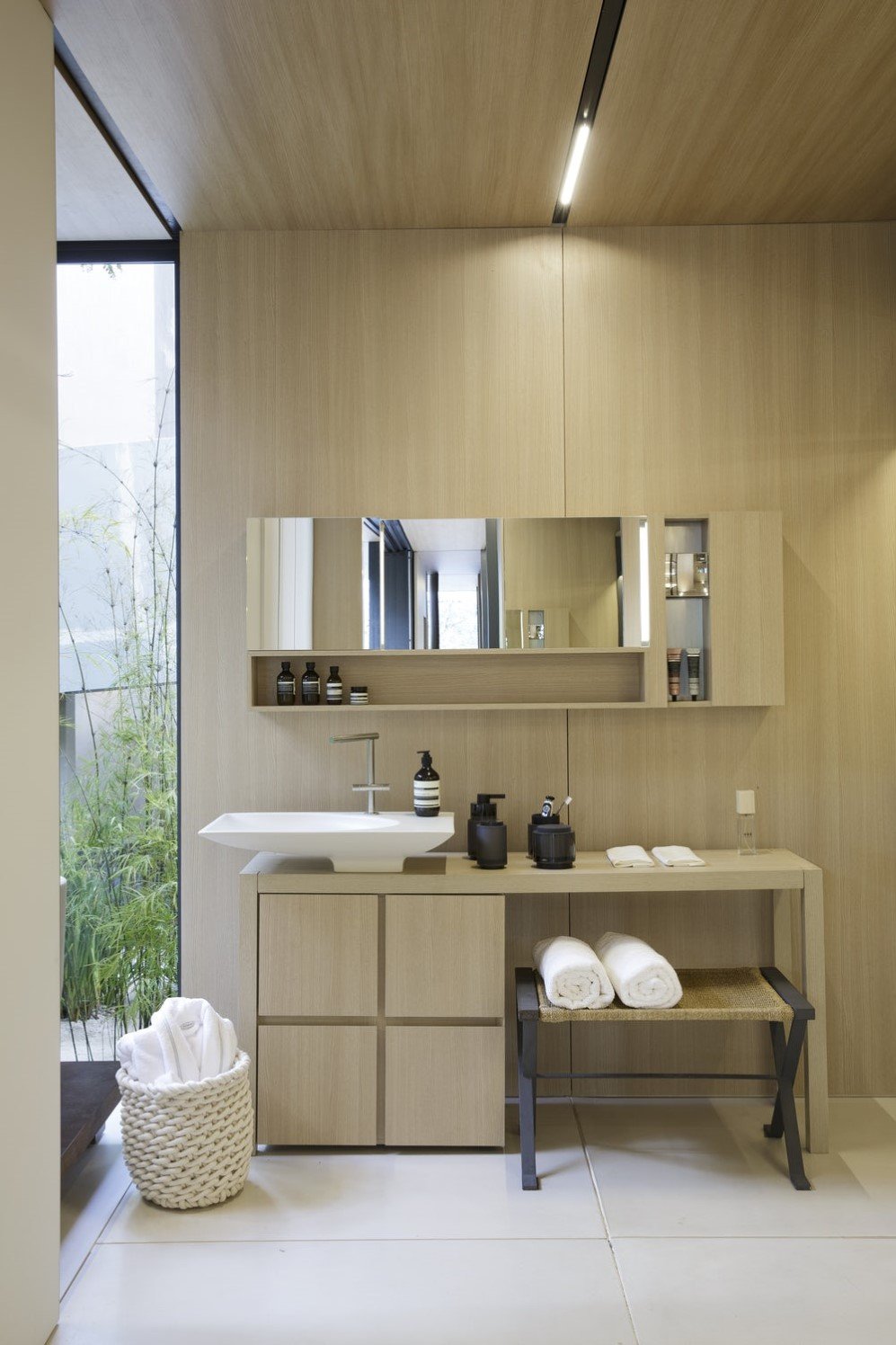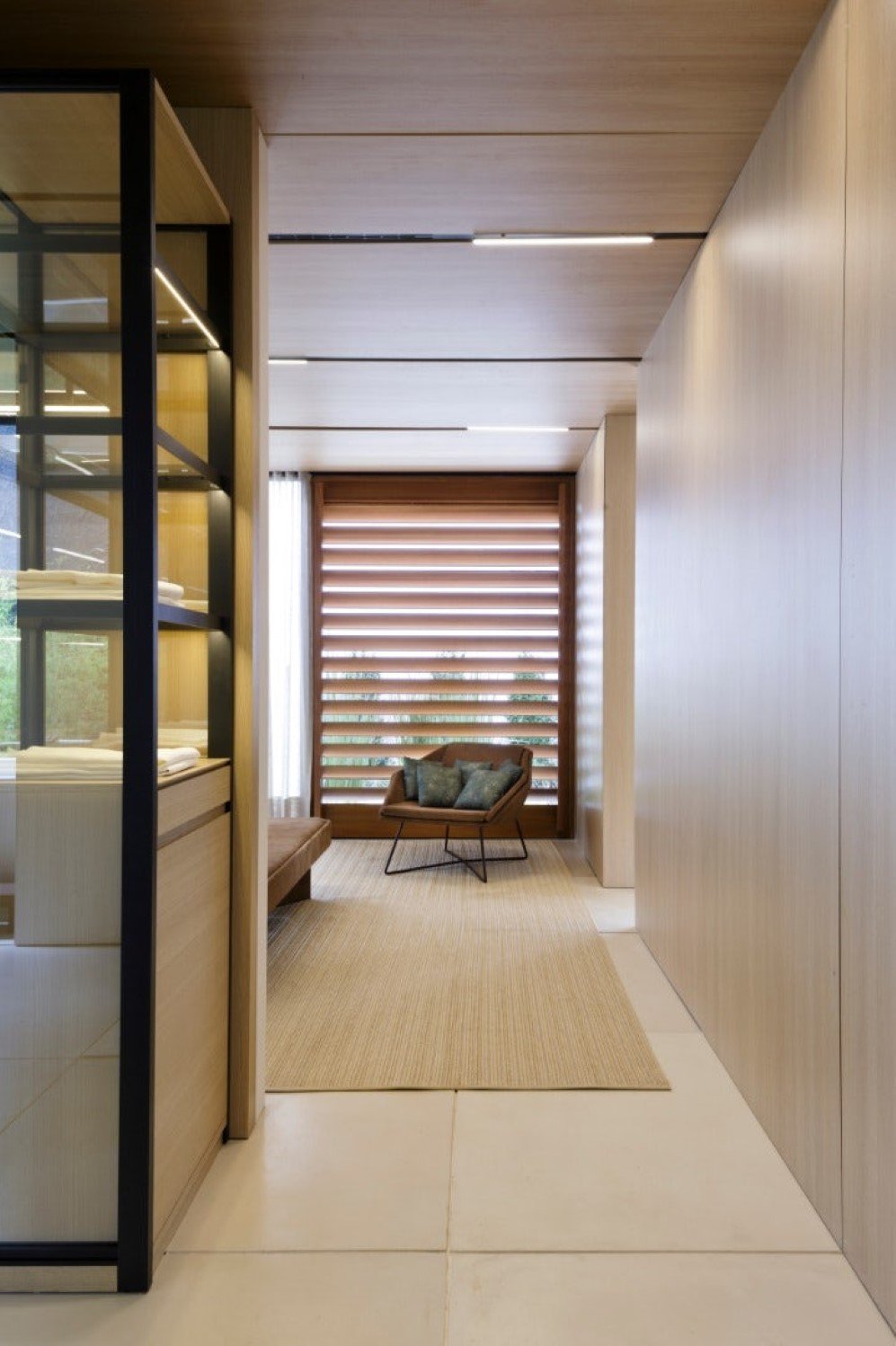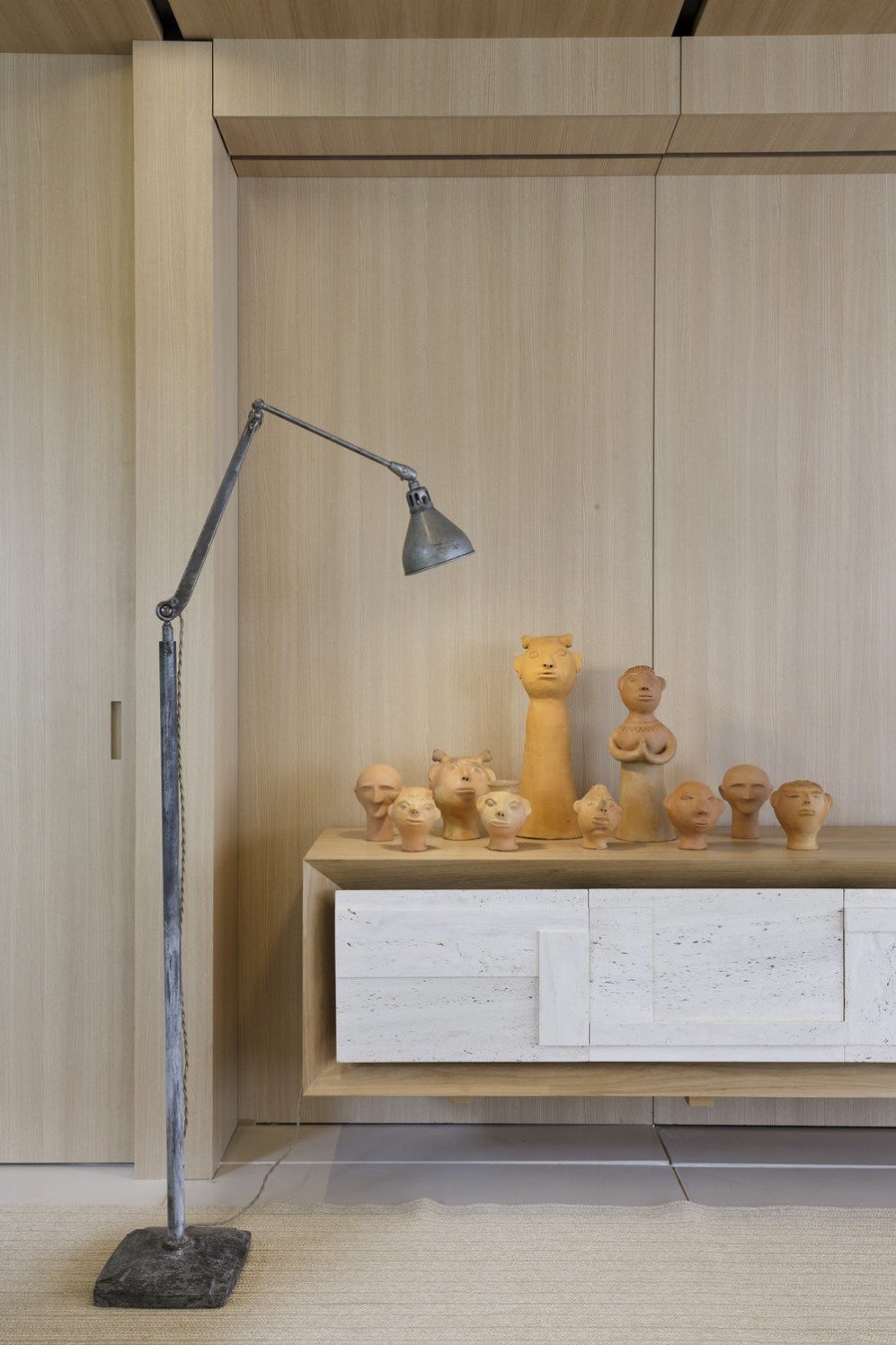 All Images: © Studio Arthur Casas
h/t: Inhabitat