This cute AR fox will help you navigate in Google's revised augmented reality maps app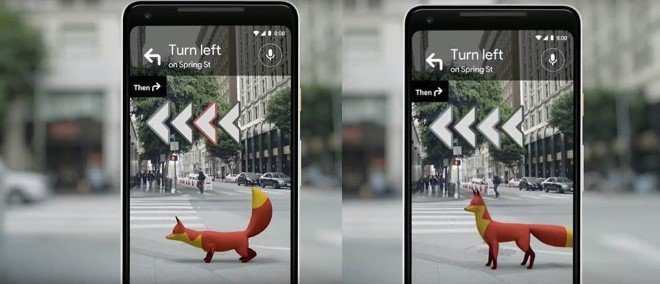 Getting directions has never been easier! Google has recently created an Augmented Reality feature on its Maps App. This feature comes in the shape of a fox that helps to direct people better.
Google presented this AR element at the I/O Developers Conference. According to the company, it works by using the camera on your smartphone to direct you which path to walk on.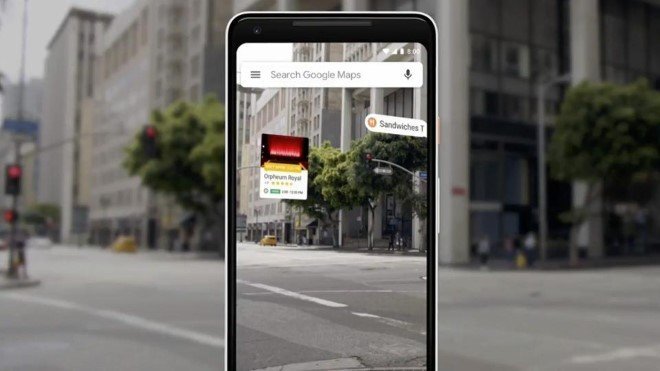 Image: Google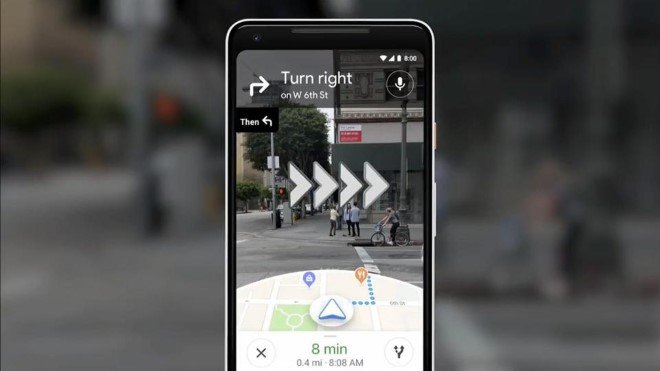 Image: Google
The demo video displayed at the conference showed that arrows, which represent the user's path, flash green whenever they have to change path. The new AR feature also pinpoints bars and restaurants as well as other nearby locations.
According to Google Vice President, Aparna Chennapragada, "You instantly know where you are; no fussing with the phone. The street names, the directions, right there in front of you."
Recommended for you (article continues below)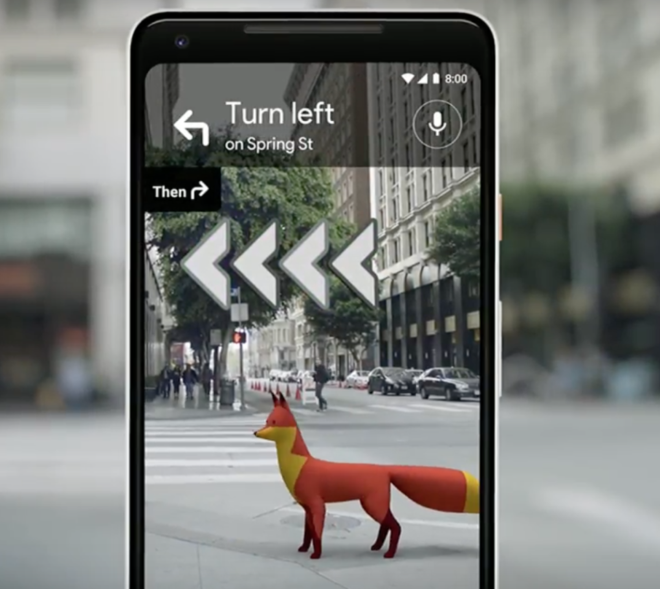 Image: Google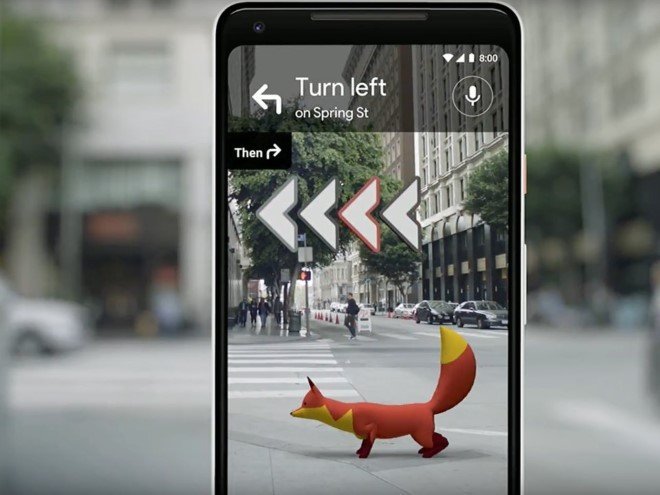 Image: Google
To make things more interesting, the company also added an enthusiastic fox who directs you on the correct path. This completely cuts down the stress of being in an unfamiliar place!
We're still unsure whether this feature was simply a demo or it will be available for the masses. However, let's hope for the latter!
Source: Business Insider