FinalStraw is a reusable collapsible straw that aims to fight plastic waste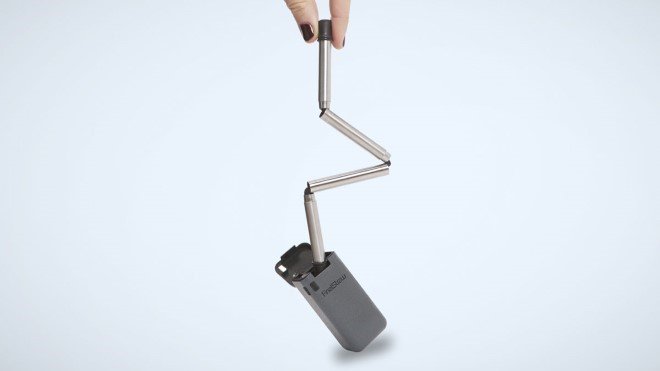 Plastic straws may be small, but they are a nuisance to the environment. Americans throw over 500 million straws a day and the Brits use up to 8.5 billion straws a year; all of which get disposed into the ocean and as a result aquatic life suffers. Many people think that banning straws is the answer. However, for some-like the disabled-, it may be a necessity.
Designers, Emma Cohen and Miles pepper were motivated to find a solution to the problem when Emma came across thousands of straws discarded on the beach during her trip to Thailand. This motivation led them to create one-of-a-kind collapsible and reusable straw, named FinalStraw.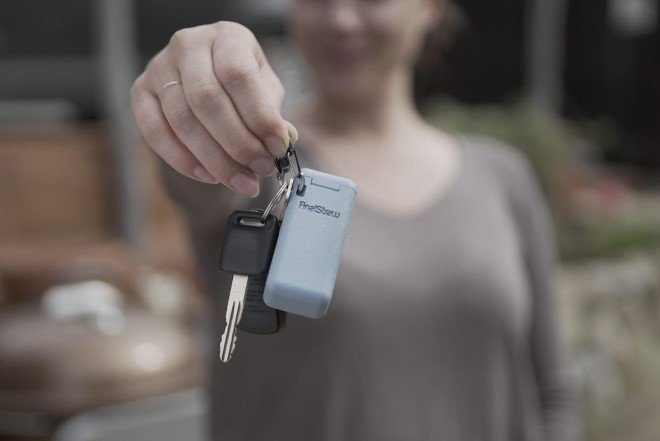 FinalStraw is made of stainless steel and looks exactly like a regular straw. After using it, you can bend it-much like a tent pole- and put it in a carry case with dimensions 7.3 x 3.3 x 2.7 cm (2.9 x 1.3 x 1 in). This case, which doesn't look bigger than a cigarette lighter, is attachable to your keychain. Therefore, you can carry it around without ever forgetting it. How convenient is that?
The manufacturers have ensured that cleaning it won't be an issue either. This metallic straw also comes with a tiny squeegee that resides within the case to remove any gunk building up within the straw. If it doesn't require extensive cleaning, you can simply throw the 2.8 oz. (80 gram) straw in to the dishwasher.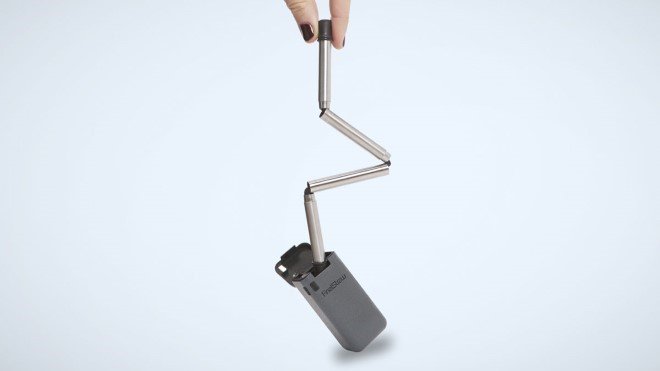 Recommended for you (article continues below)
The straw and case come in four different colors- suck-ulent green, shark butt grey, healthy coral and Arctic-melt blue.
Keen observers might have noticed that the case is plastic. However, they will be glad to know that the plastic used is 100% recycled and because using metal would've made the case too heavy and expensive.
According to Emma, "Just one FinalStraw can save 584 plastic ones from entering our oceans and landfills each year."
Priced at $20, FinalStraw has already reached 34,000 backers on Kickstarter. You can also order yours now and the estimated delivery will be in November 2018.
Let's hope that with the advent of this straw, there are lesser sufferings for the aquatic life.
h/t: New Atlas