Heidi Annalise Captures The Vastness Of Colorado Landscapes In A Tiny Mint Tins!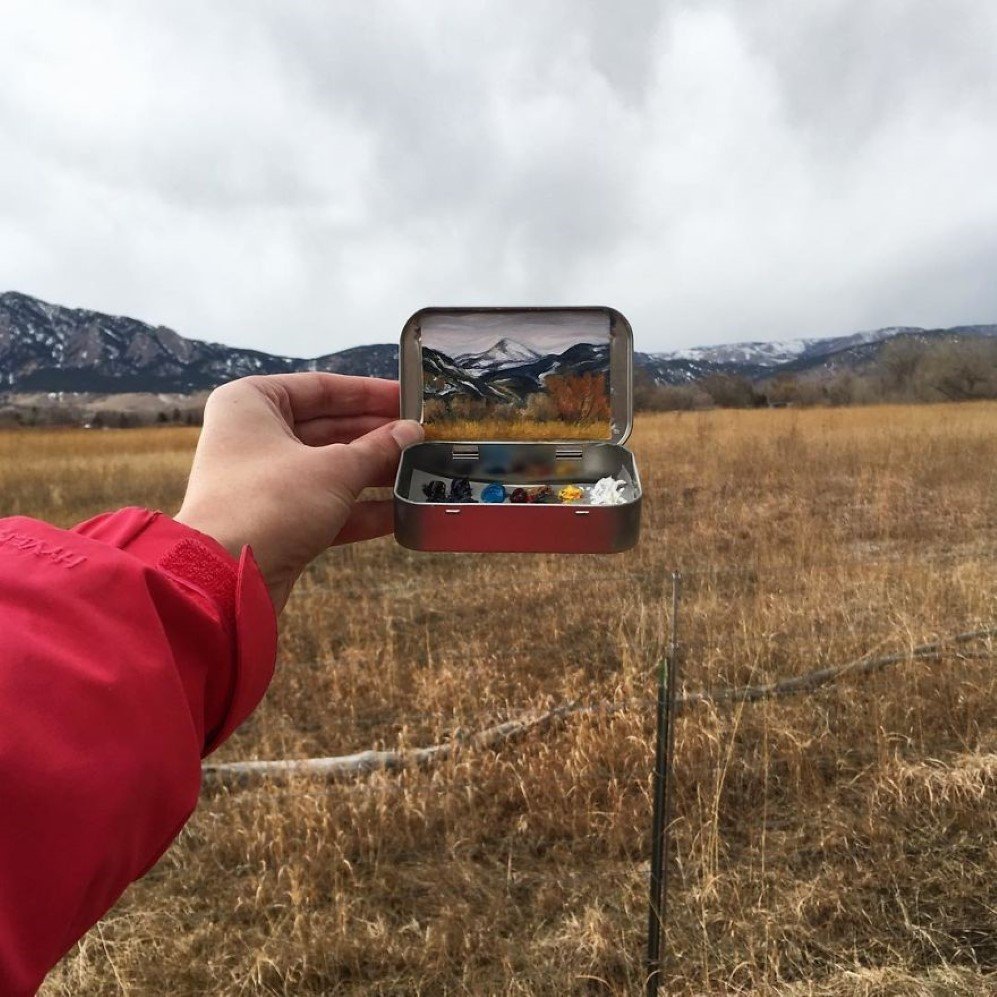 If your excuse for not painting what you feel like painting is the lack of right equipment and canvas, then you certainly need to take inspiration from the extremely talented Colorado-based artist Heidi Annalise, who uses mint tins to paint the mesmerizing landscapes of USA.
Annalise carefully places tiny pieces of palette paper on the top and organizes colour palette on the bottom and just like that, magic starts to happen! She takes inspiration from the surrounding scenic beauty of Colorado to paint a picture that has just the right notes of surrealism and realism and that too, in a size that could fit into a tiny mint tin!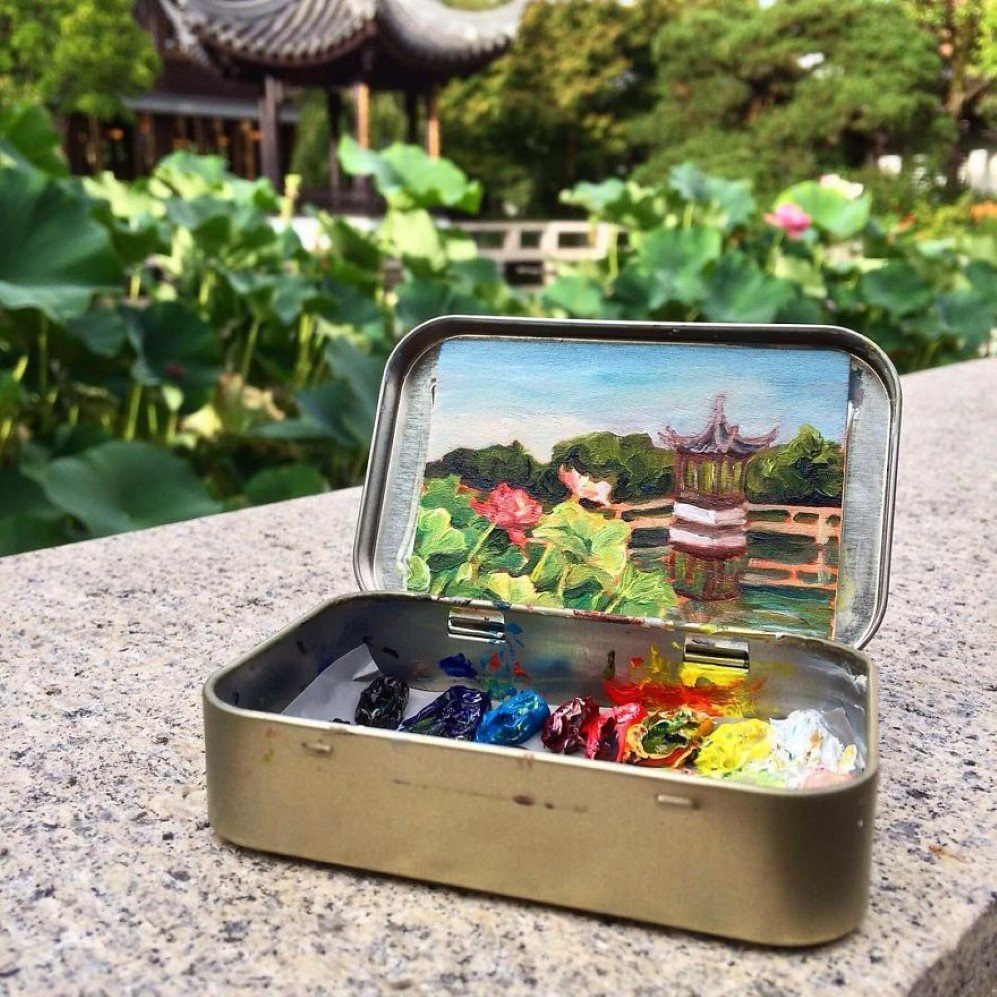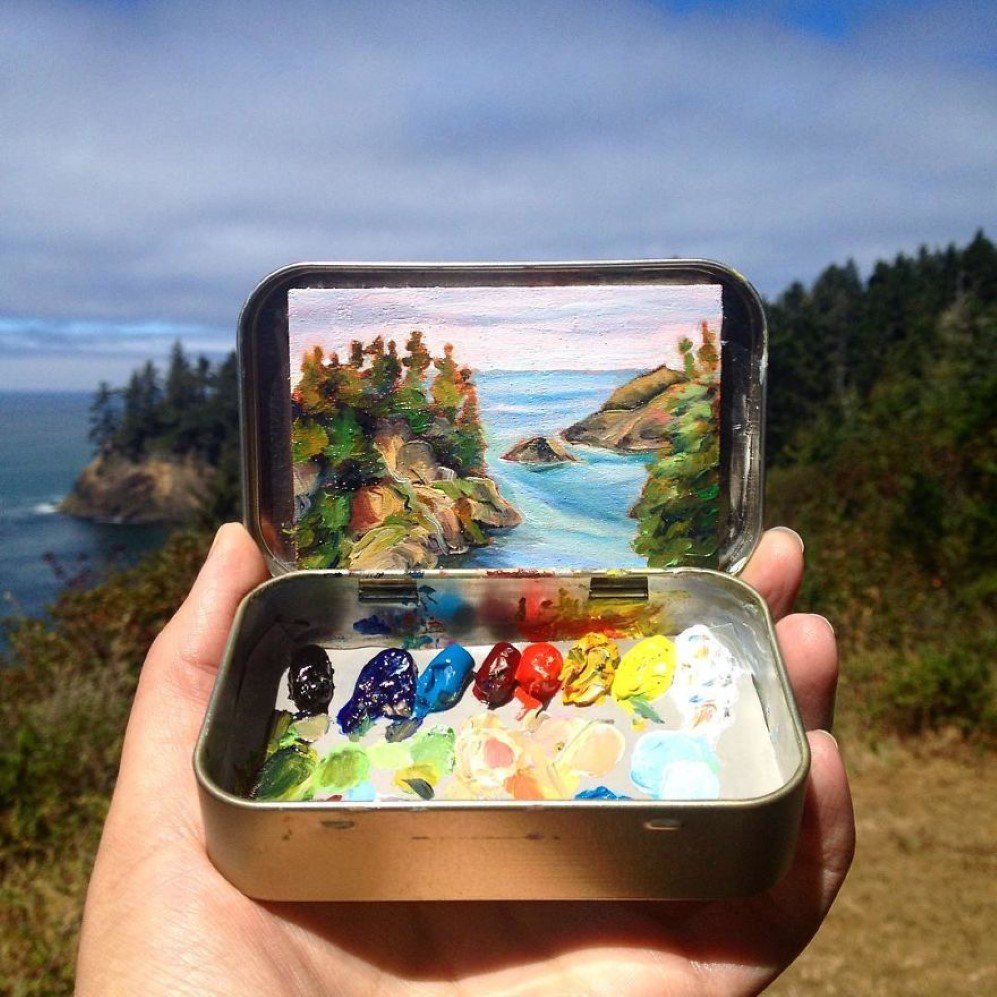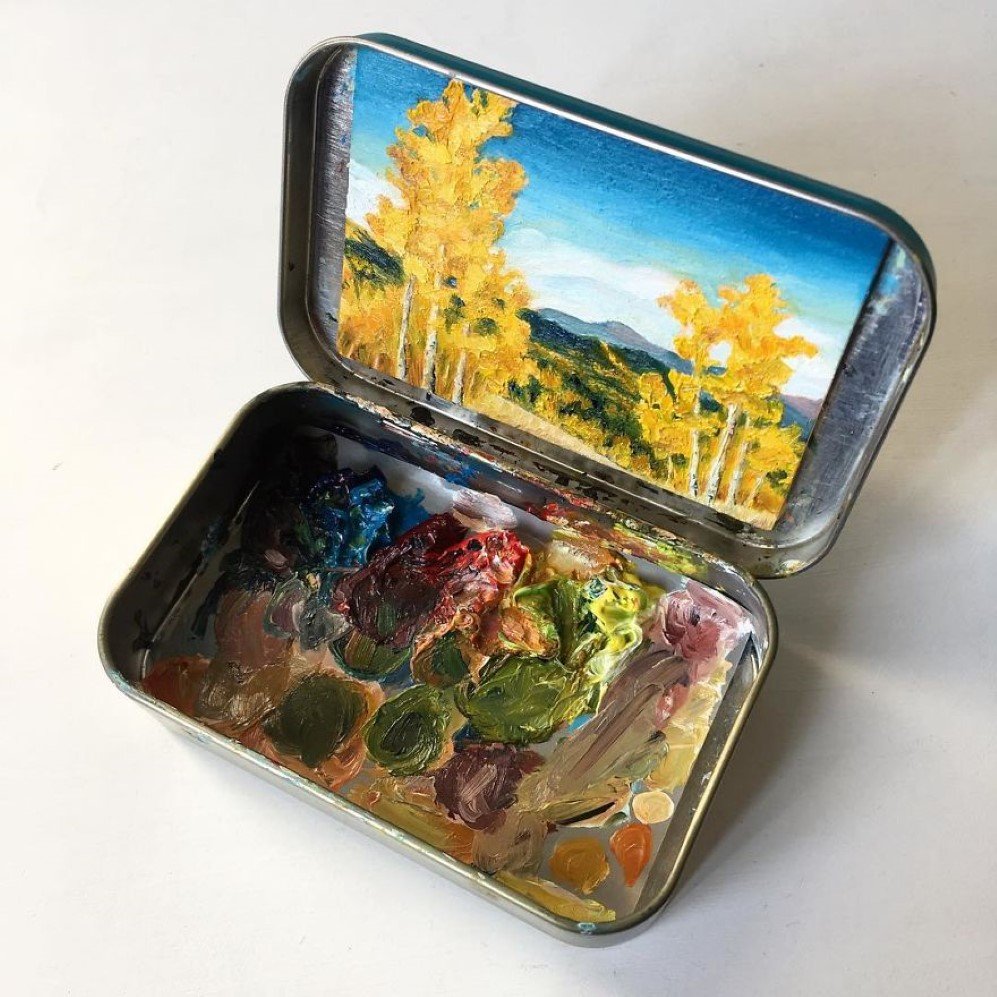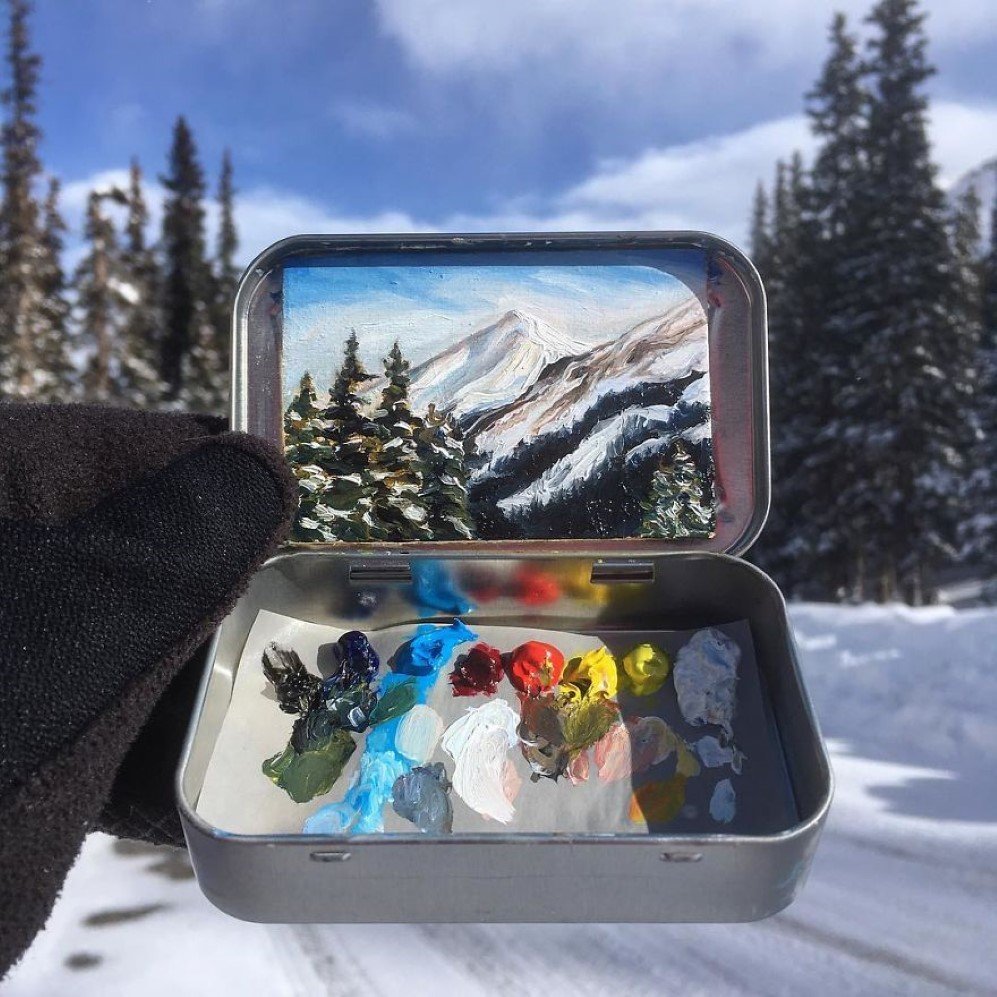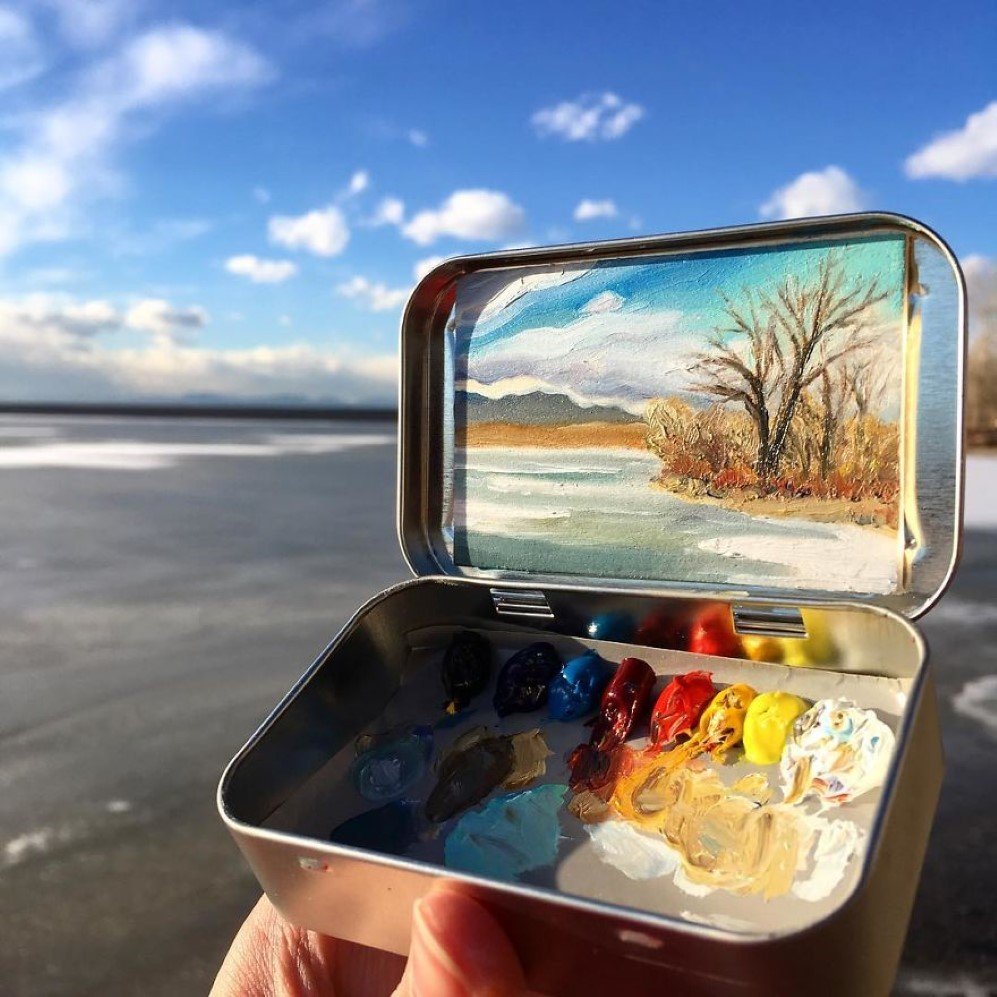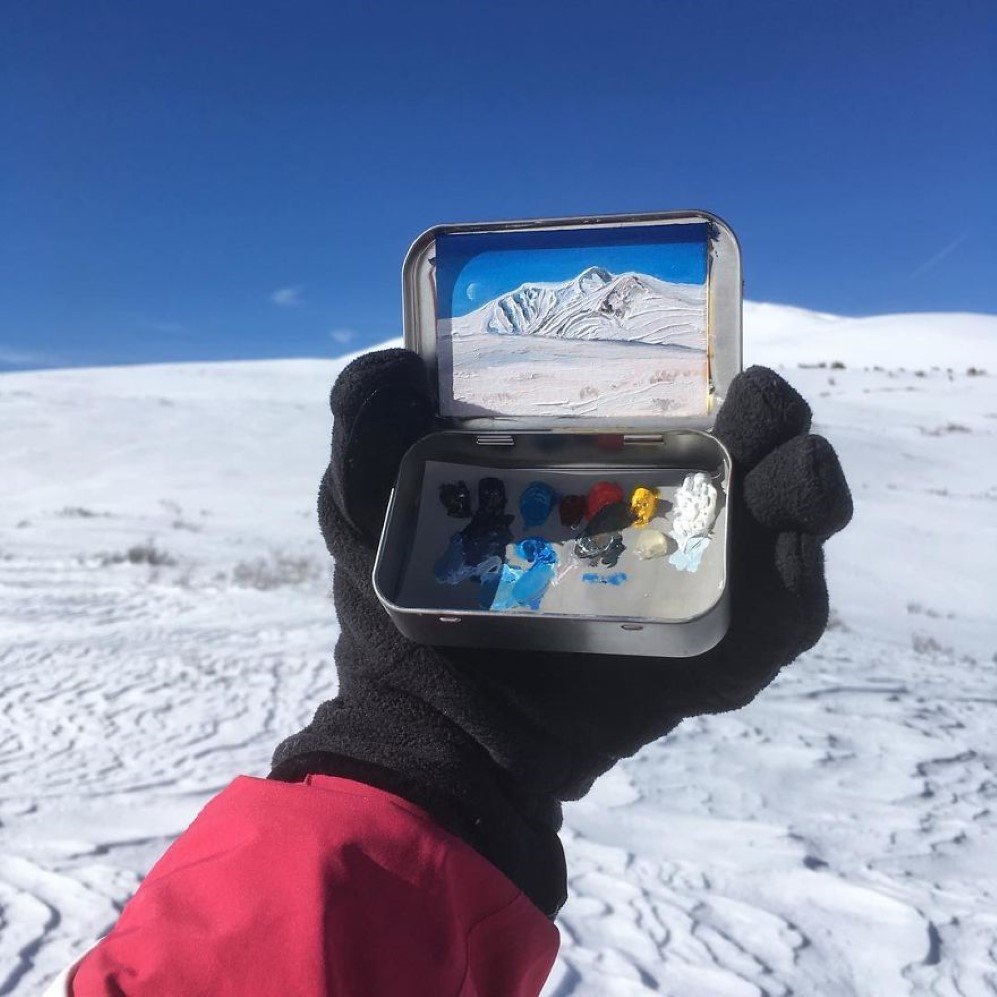 Recommended for you (article continues below)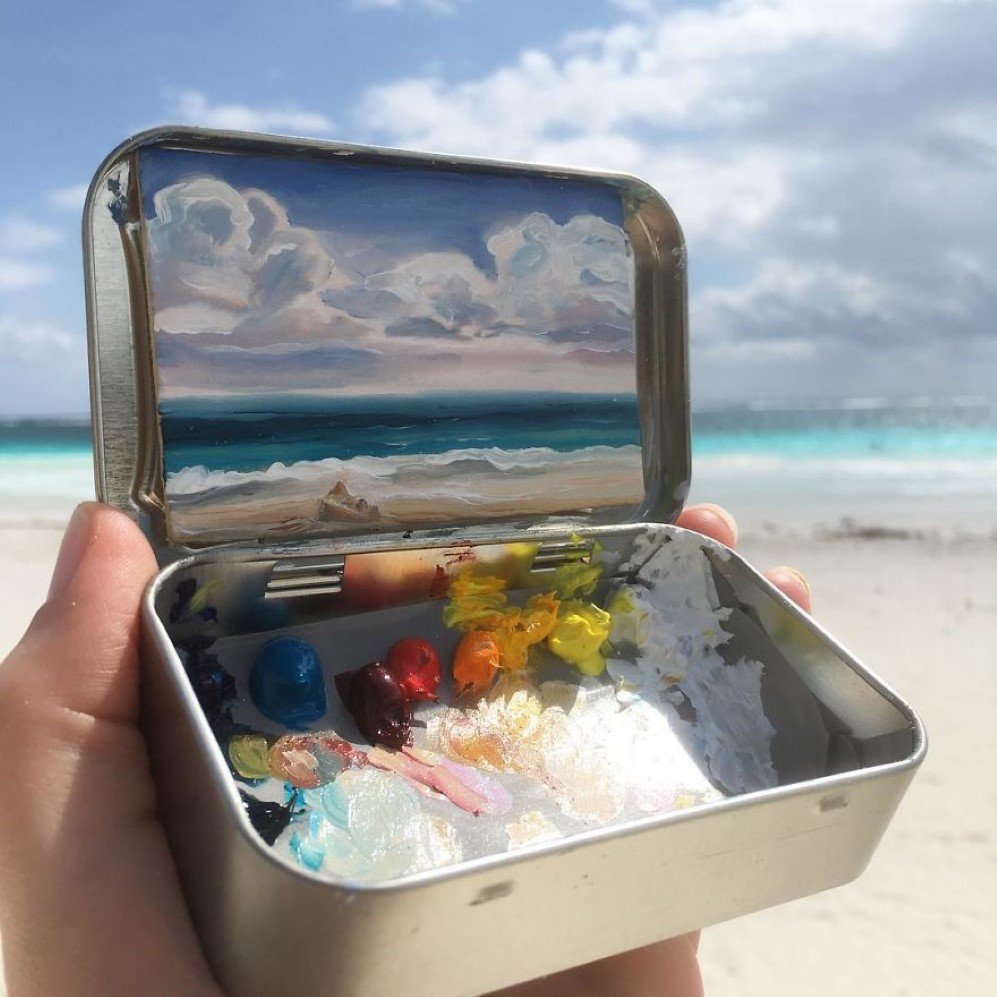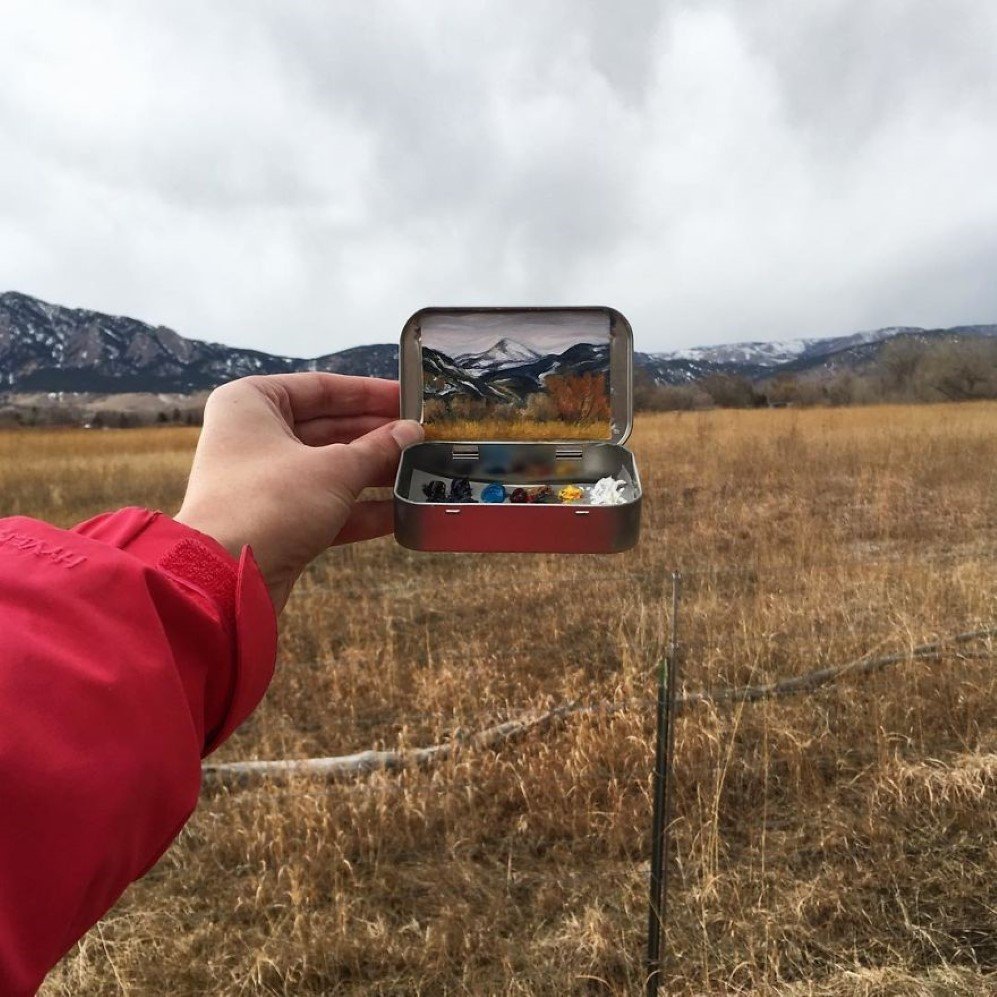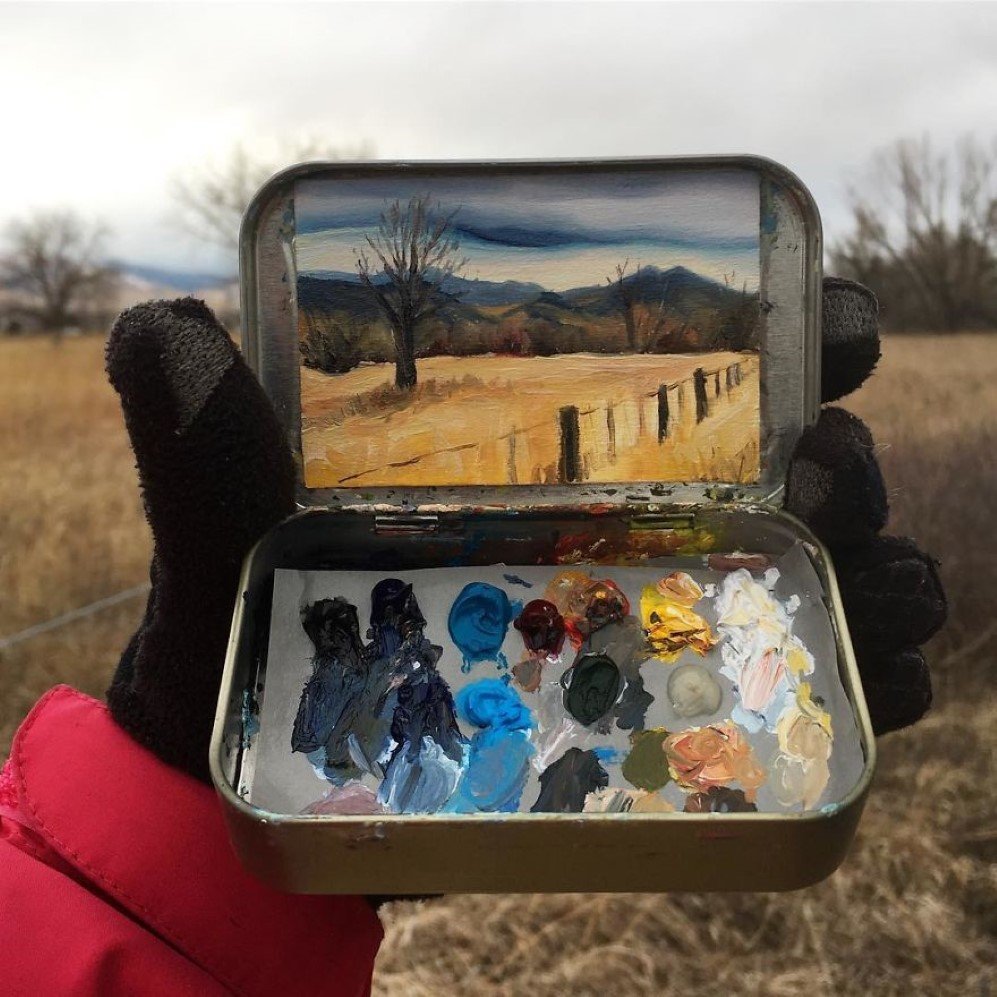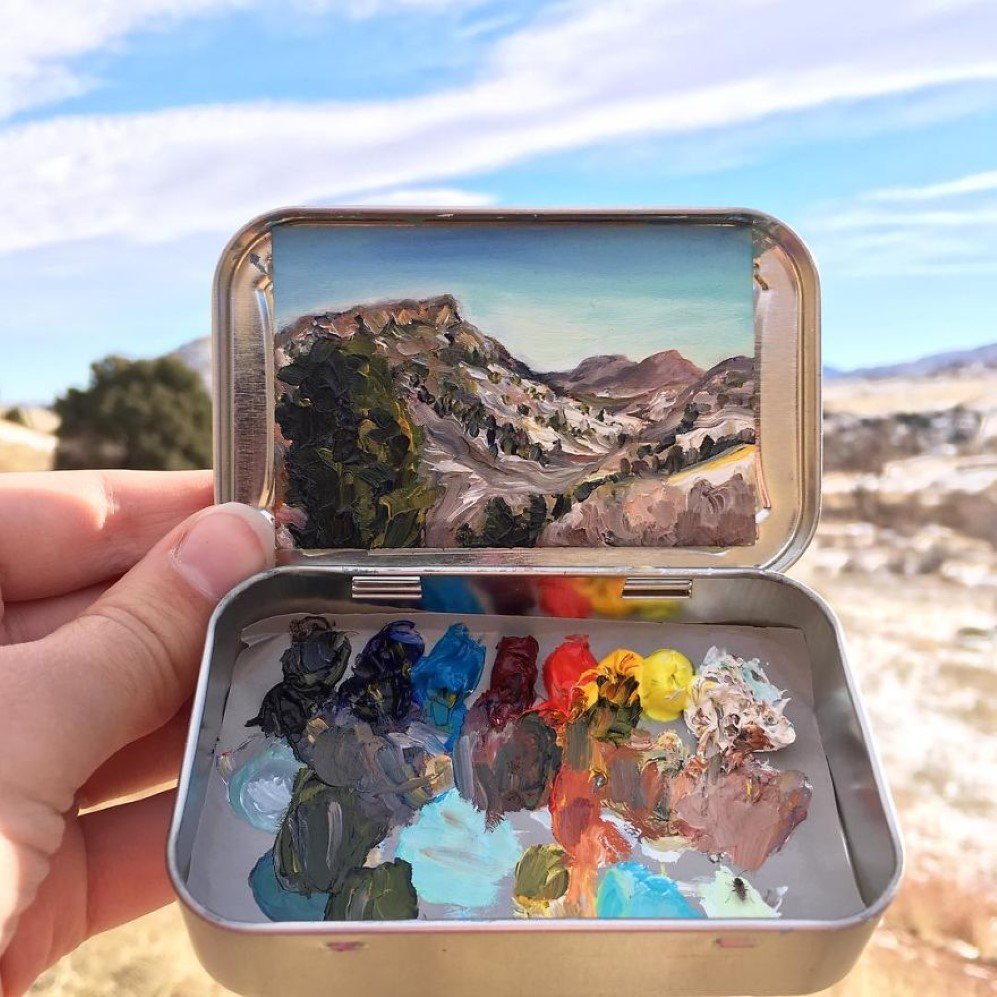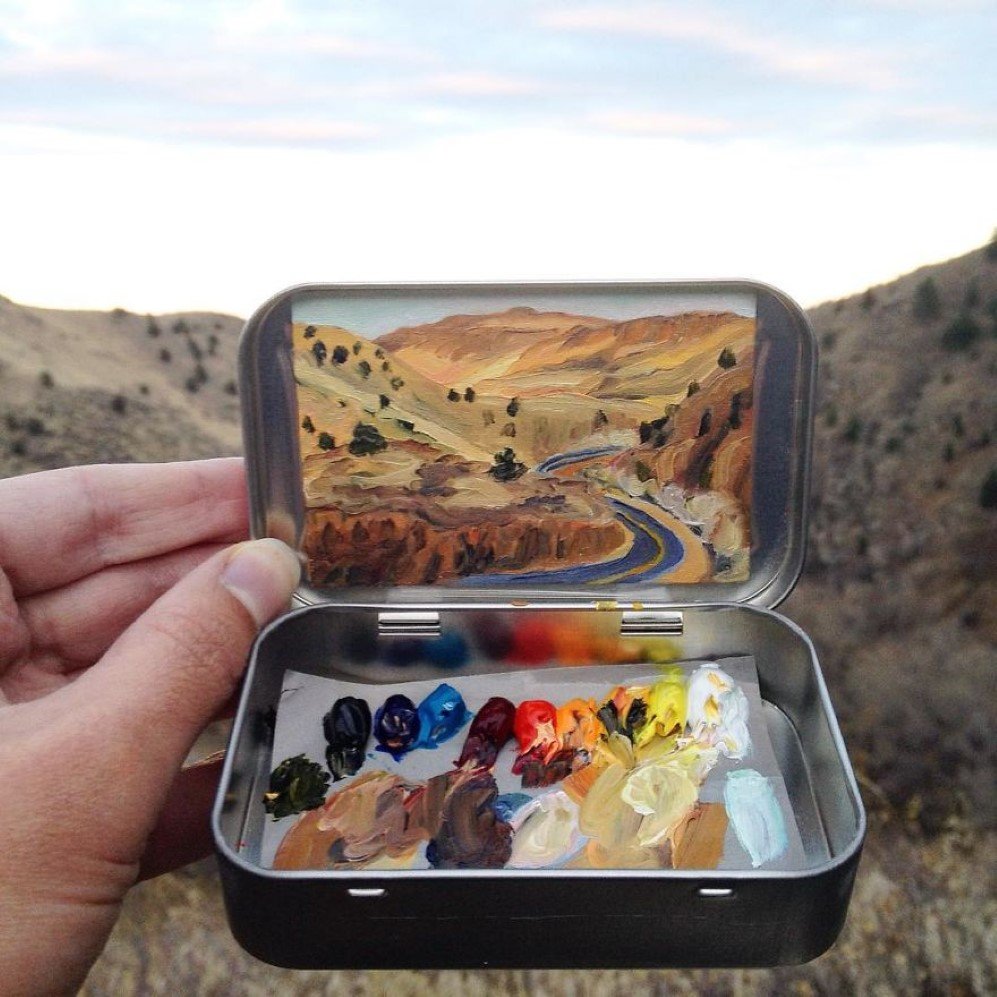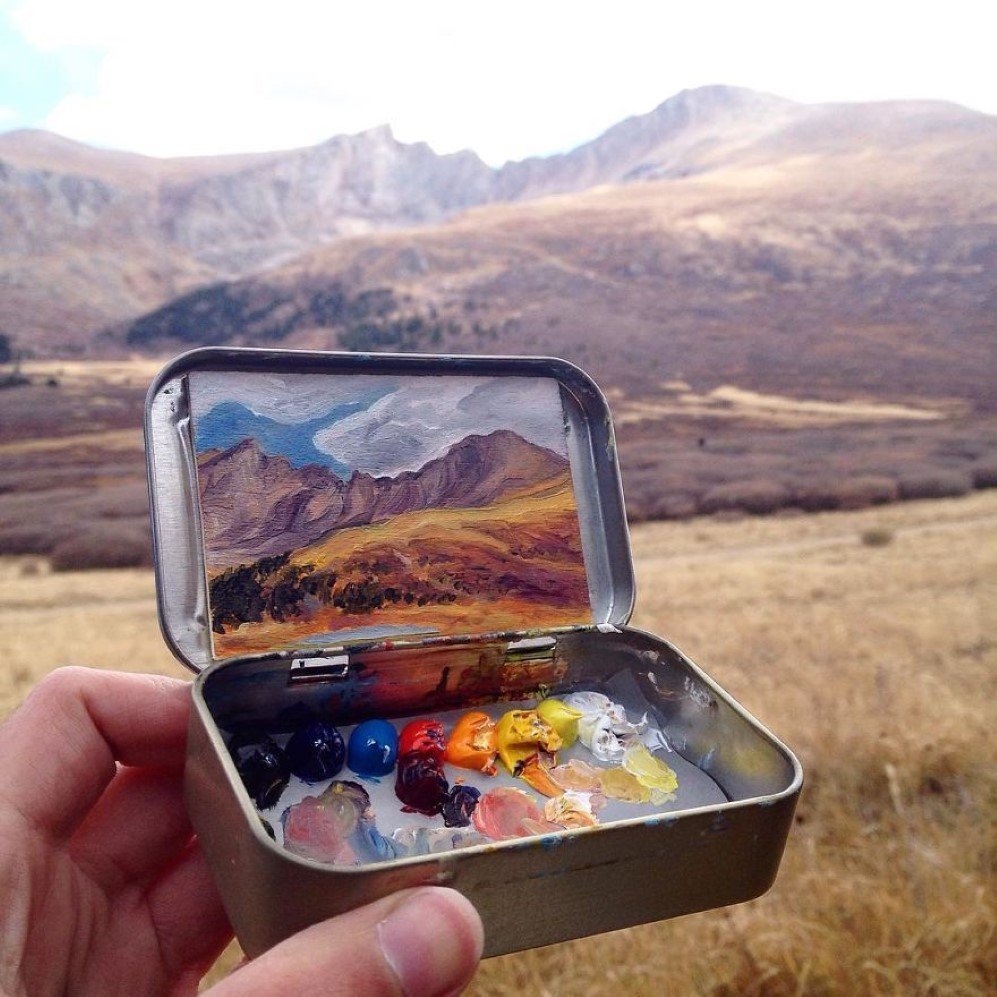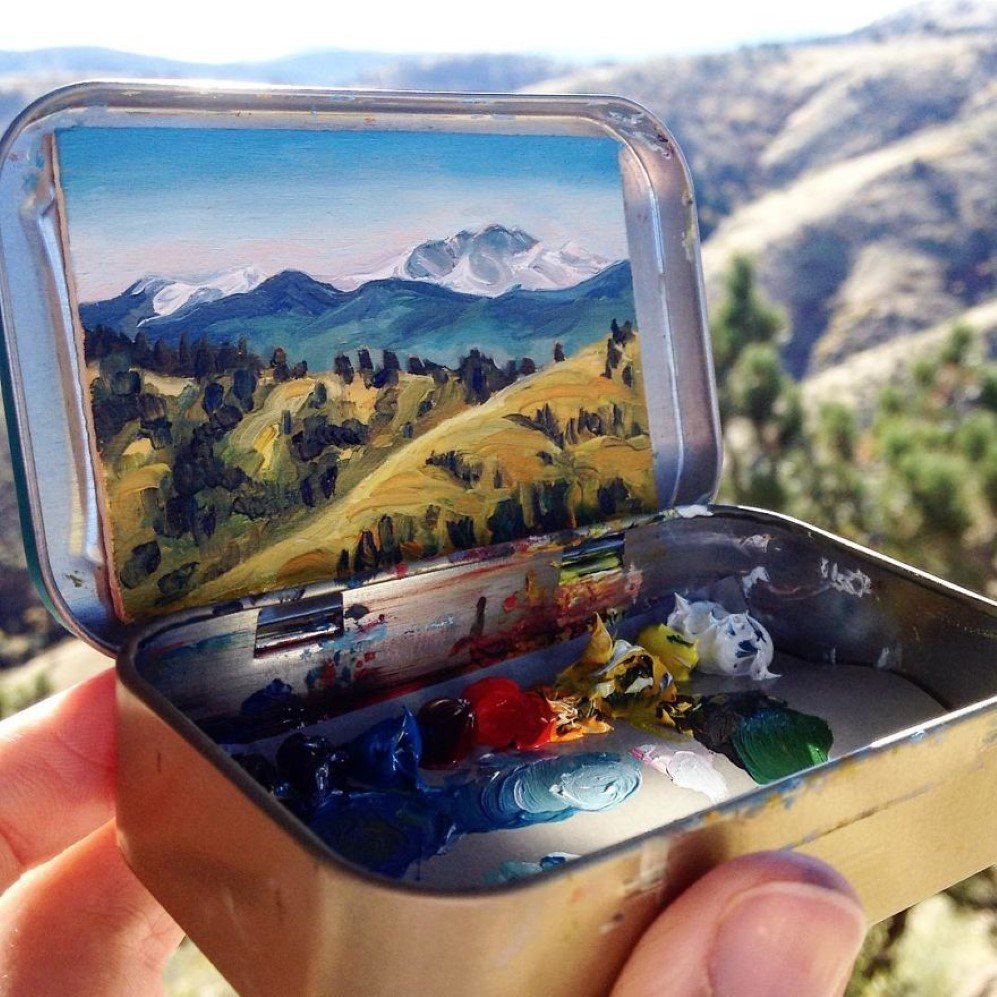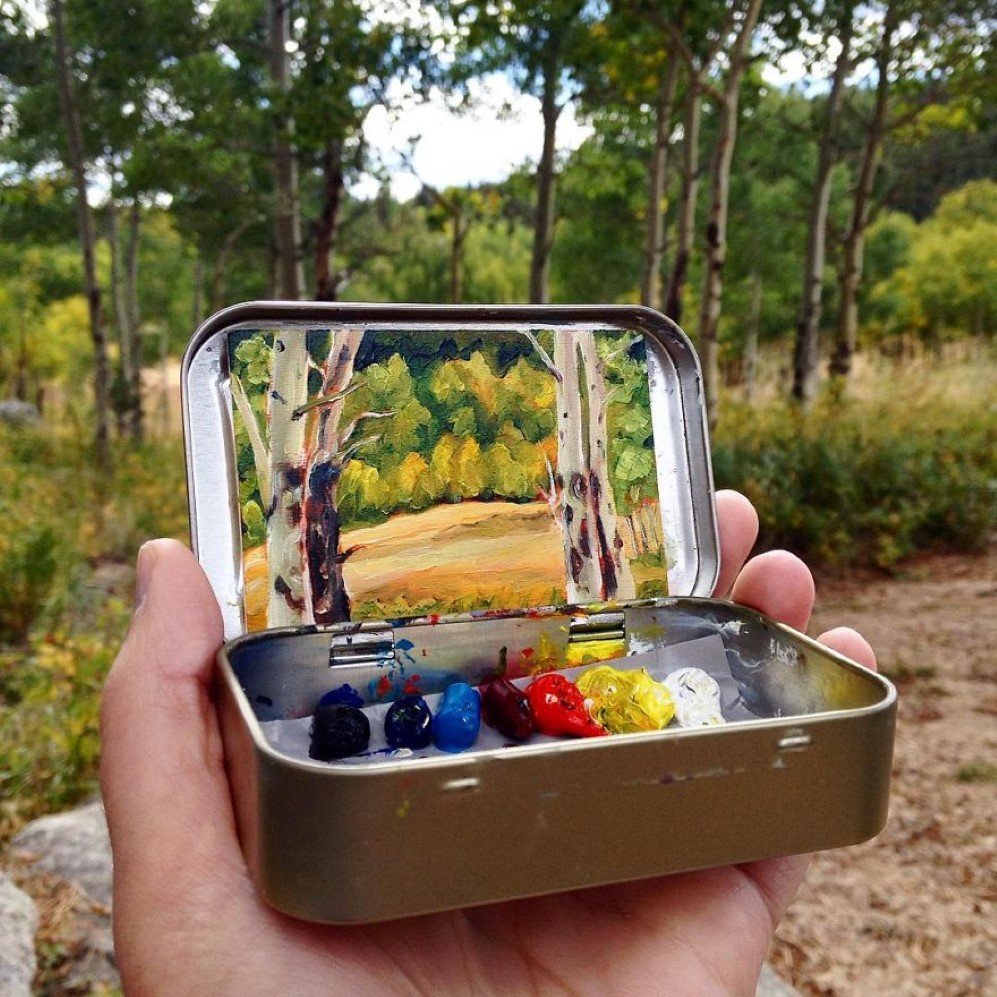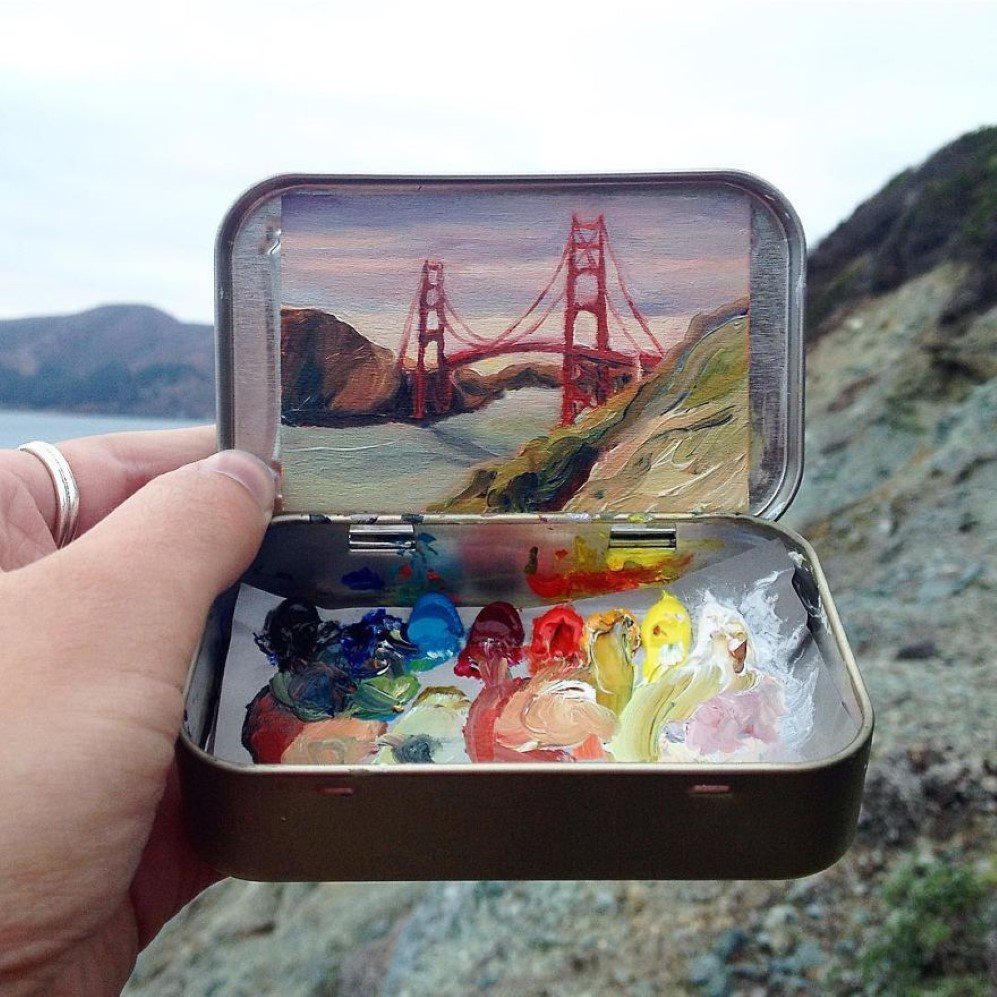 Images: © Heidi Annalise
References: Heidi Annalise Art, Ignant