The Slender House will make you believe in smart architecture again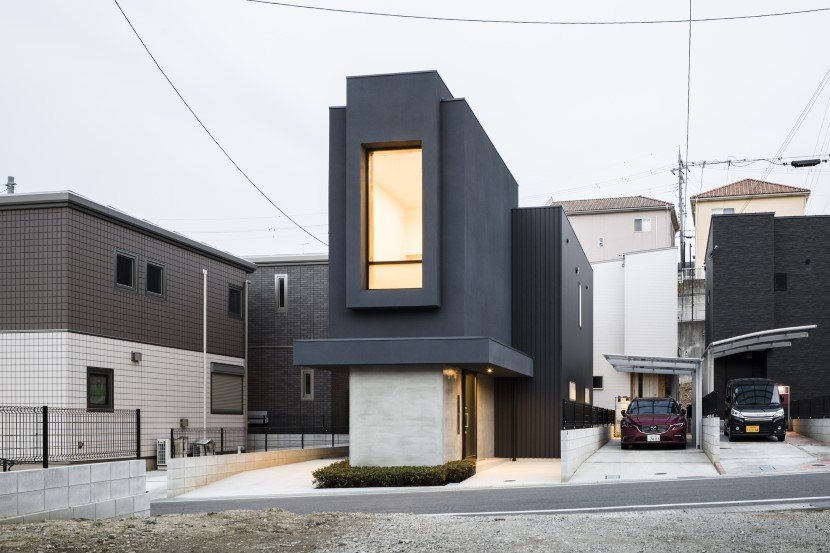 © Norihito Yamauchi
It is quite difficult to imagine your dream home in the middle of an overcrowded town but, if your architects belong to FORM | Kouichi Kimura Architects then you are in safe hands. The firm recently took up a project located at a suburban site of Shiga, Japan. The architects then thoroughly studied the site and the neighbouring construction and came out with a perfect plan which would make the house look distinct, spacious yet cosy. The team played with proportions by increasing the depth and keeping the width narrow hence the house is basically, strip-shaped.
Differently proportioned metal cuboids create volume and make up the exterior of the house. A carefully created window layout lets a heighted window rest right in the front of the house and a overhang porch slightly protrudes from there hence, showing that the facade is not trying to achieve uniformity in its design at all.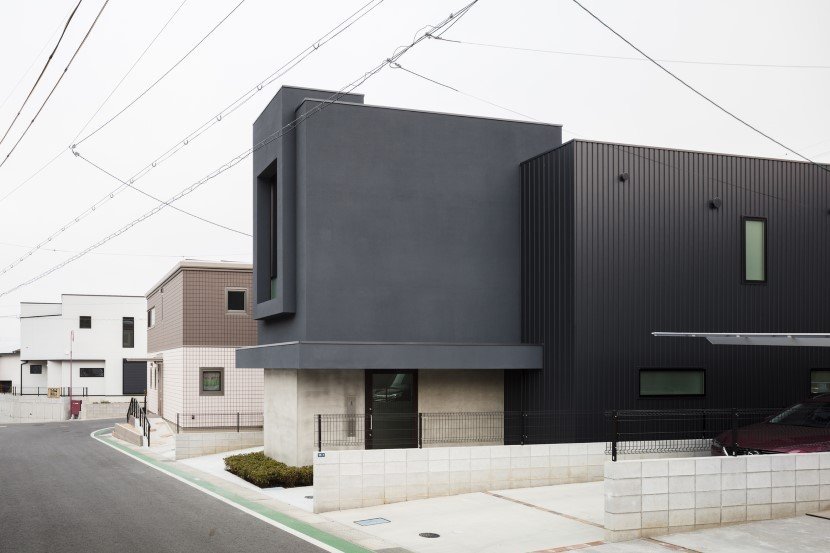 Parking lots surround the sides of the house hence the entrance is also kept from both the sides to increase accessibility. From the inside, this layout works like magic in blocking the road view and securing privacy of the residents. The entrance open ups to a narrow yet long hallway that leads to the children's room and bathroom at the back of the house. From there, the concrete stairs takes the residents to the first floor where dark wood furniture creates a contrast with white walls and is placed rhythmically along the passage.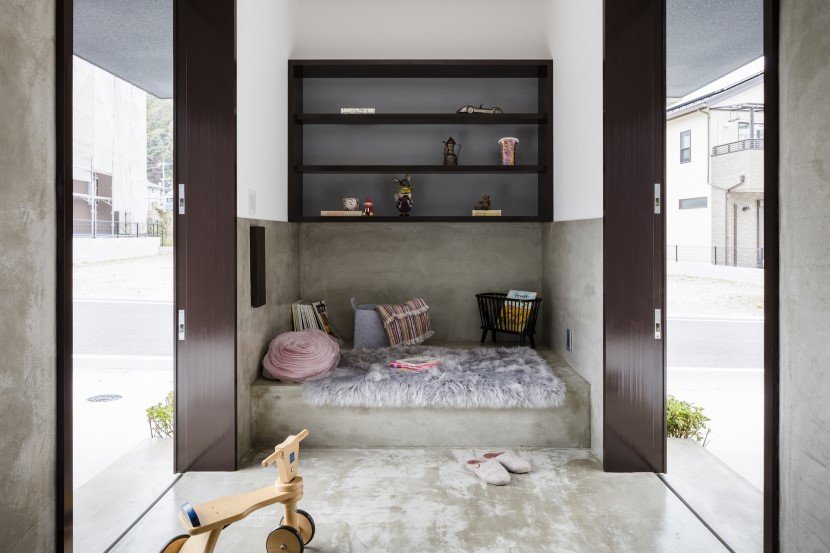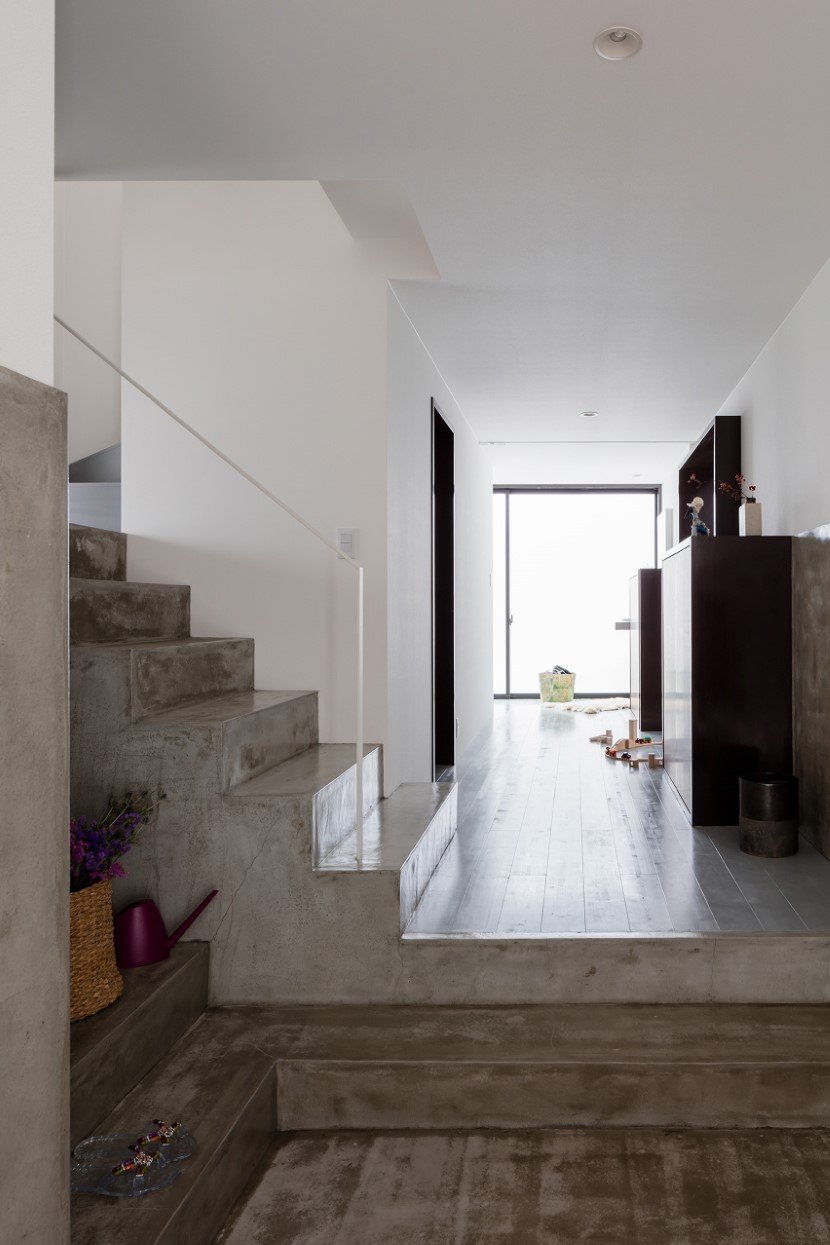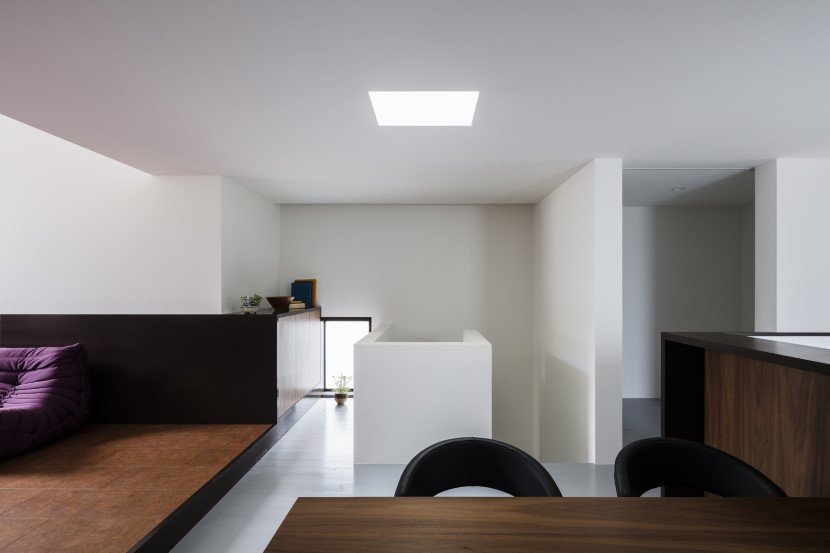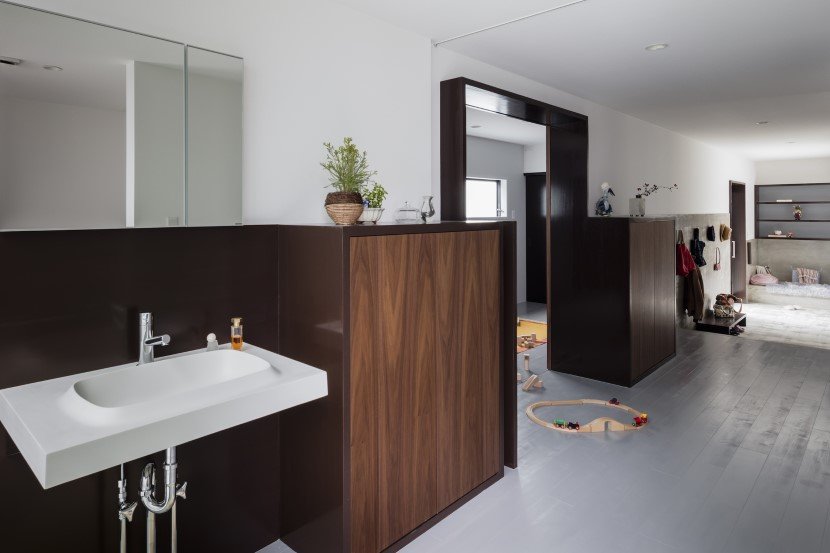 The second elevation however, is much more open than the first floor as a large window sits right at the back of the passage. The window opens up the view of a ridgeline of a mountain situated to the north of the road while other buildings remain in the periphery.
Recommended for you (article continues below)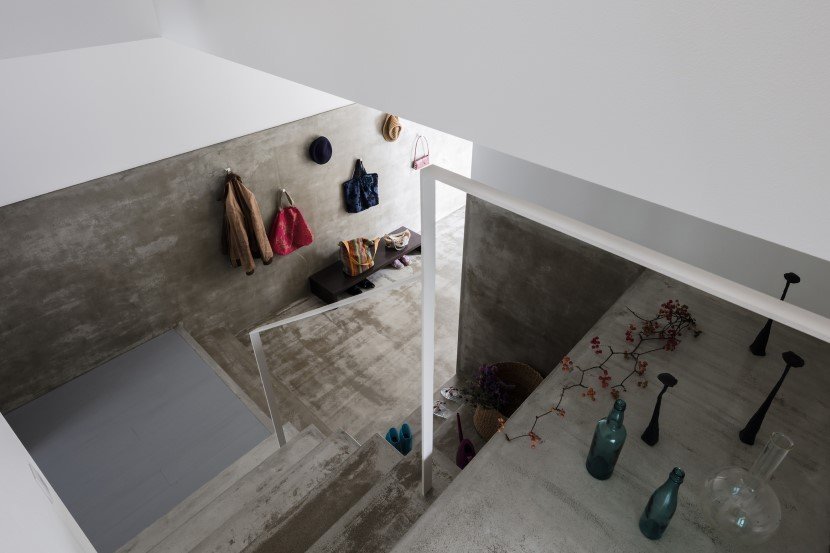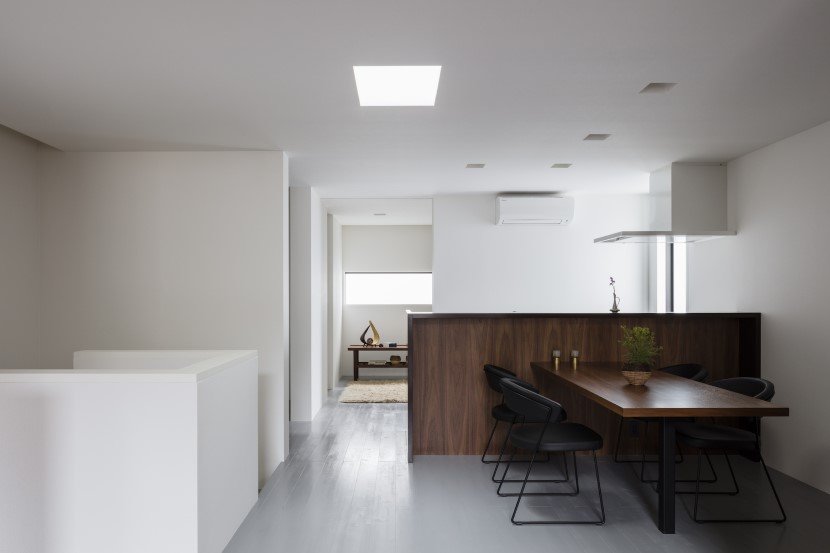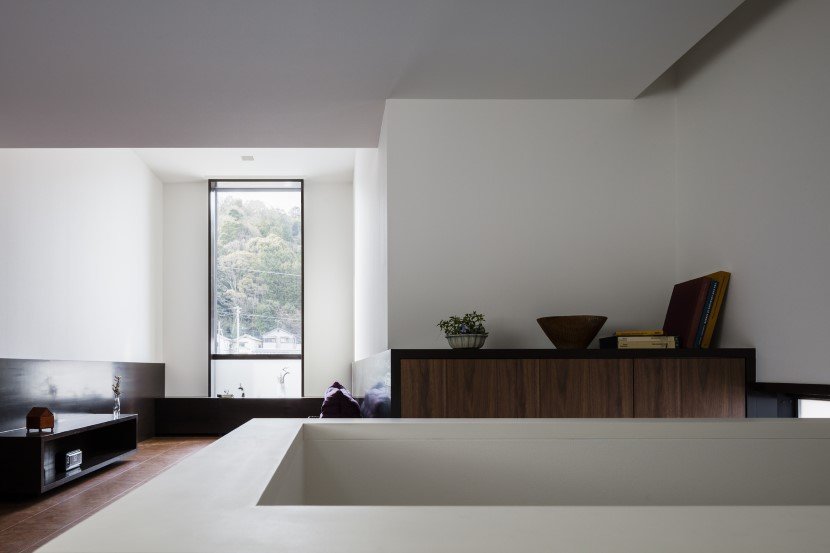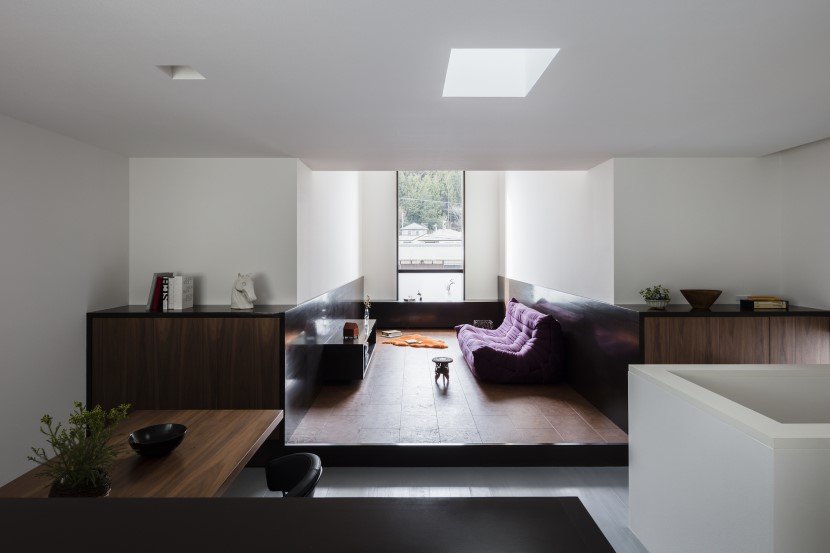 Throughout the structure, natural light and scenery keep on changing the mood of the house hence nothing is ever constant and boring in there. On top of that, the wainscot shines when light is reflected to it hence adding an overall charm in the design of the exterior of the house.
All Images: © Norihito Yamauchi
Architects: FORM/Kouichi Kimura Architects
h/t: Yatzer