The House of Fir by kt814 offers stunning views of Wyoming landscapes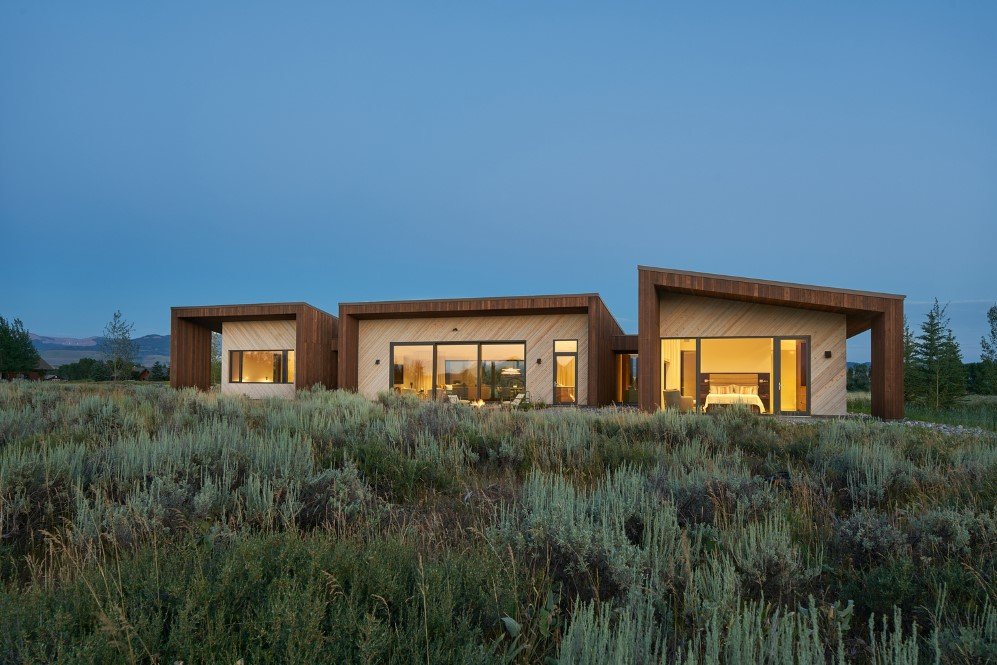 The impressive House of Fir perfectly embraces the awe-inspiring beauty of the Grand Tetons. It was designed for a pair of retirees who keenly participated for the National Park Service by the architecture firm kt814, situated in Wyoming. Covered in Douglas fir and cedar, the house consists of three pavilion-like units joined together having a total area of 2,500 square feet and a 685 square foot garage.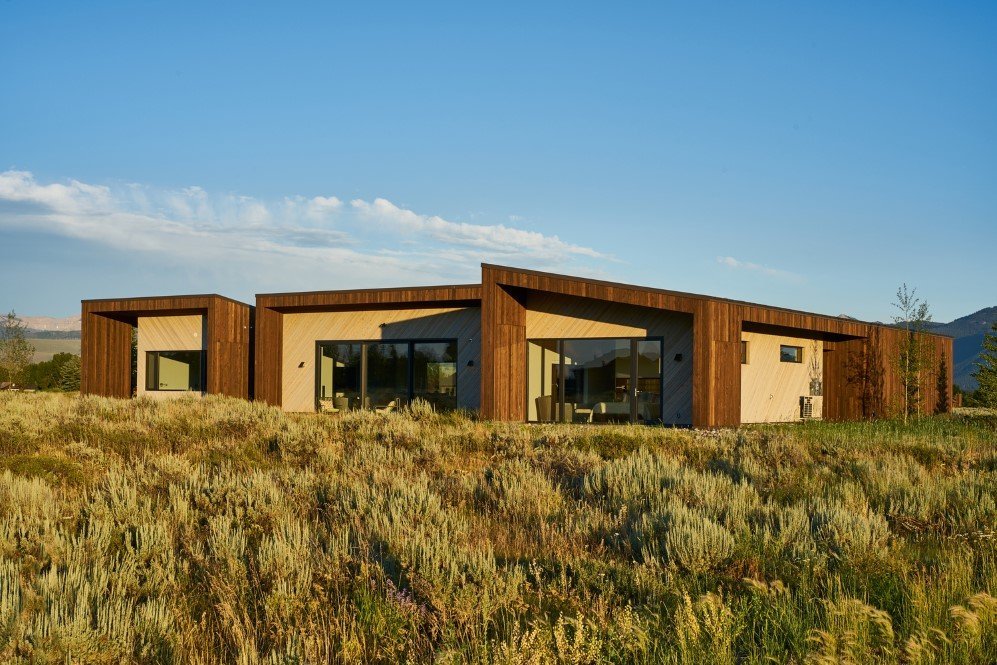 House of Fir possesses long-lasting and sustainable features throughout. It has sloped rooflines which help the building to shed snow in winter and triple-glazed windows that help in landscape views. This full-height glazing was a strategic installation as it helps to block views of houses in the east and west. Architects Rich Assenberg and Nathan Gray have placed the house to follow passive solar principles and to maximize privacy as well as clear views of the glorious Teton Range. The house also includes a closed double wall system with upper-level insulation and hydronic radiant-floor heating. The installation of FSC-certified Thermo Clad Pine was the key to success.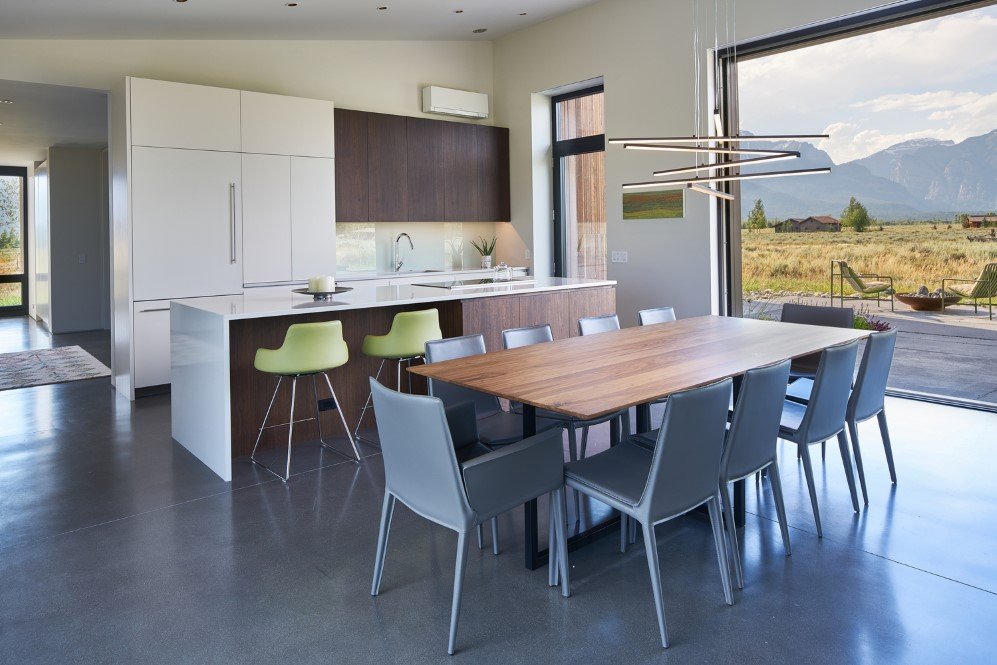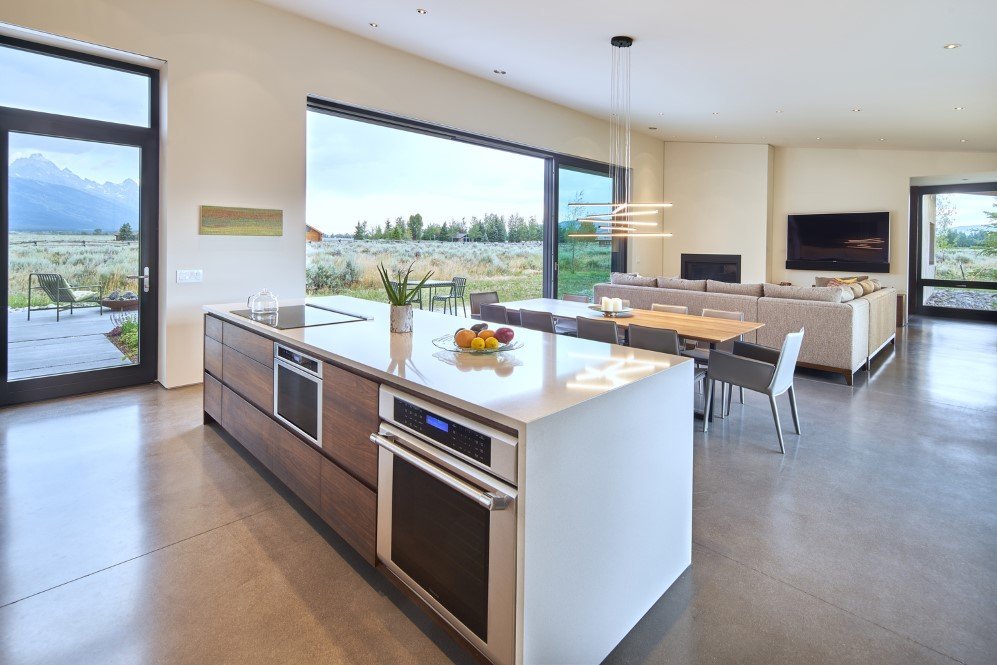 To prioritize low-maintenance ease with passive house design basis and general design for aging in place, this Jackson Hole house was made. As a matter of fact, the home's energy-efficient construction was tested last winter. For four continuous days, the house stayed comfortably warm when the homeowners lost power in spite of the freezing temperature outside.
Recommended for you (article continues below)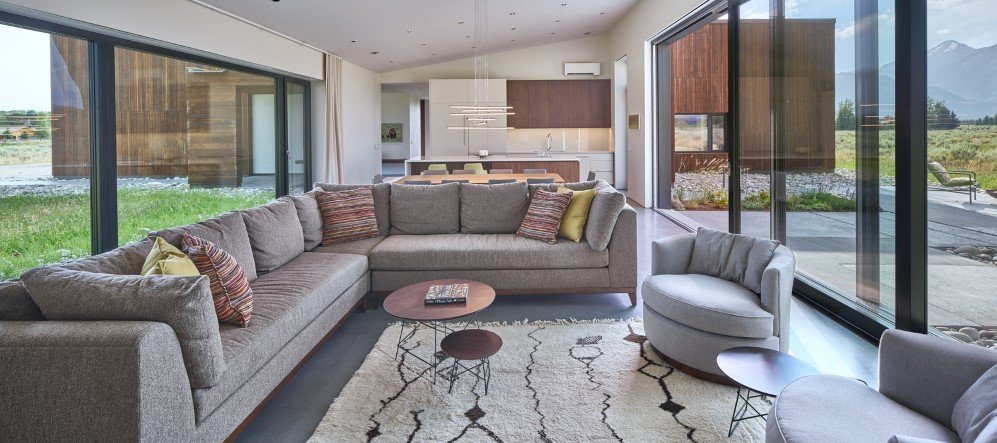 The modern interiors were decorated in a natural material palette by the local designer Jacque Jenkins-Stireman. The kitchen cabinet doors, dining table and master bedroom furniture, for example, were made from a mixture of walnut. Adding a personal touch to the house, the homeowner's son-in-law, Alex Everett, also made some traditional pieces.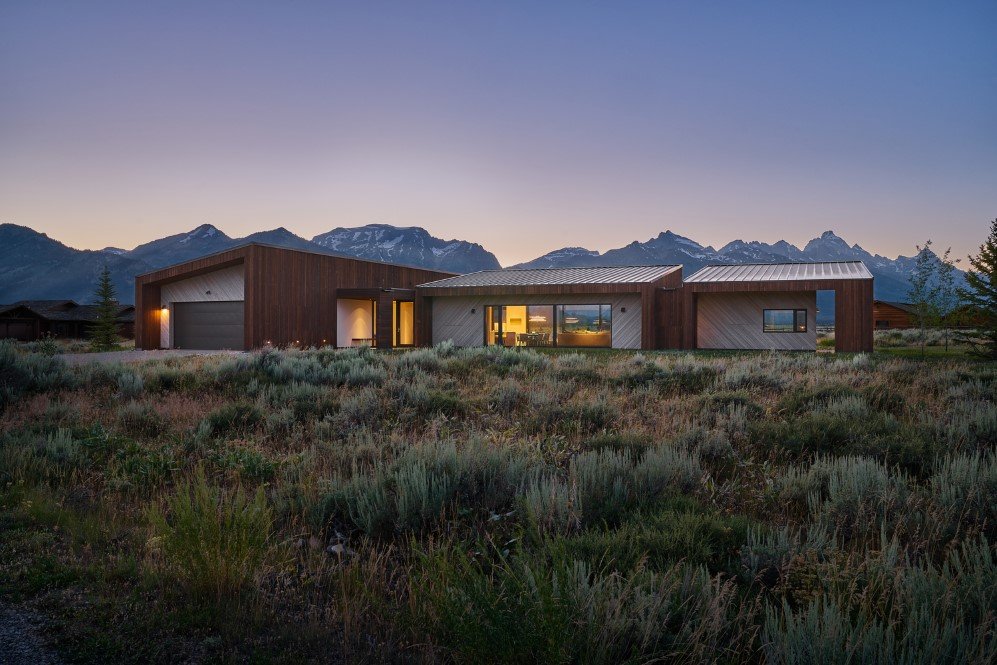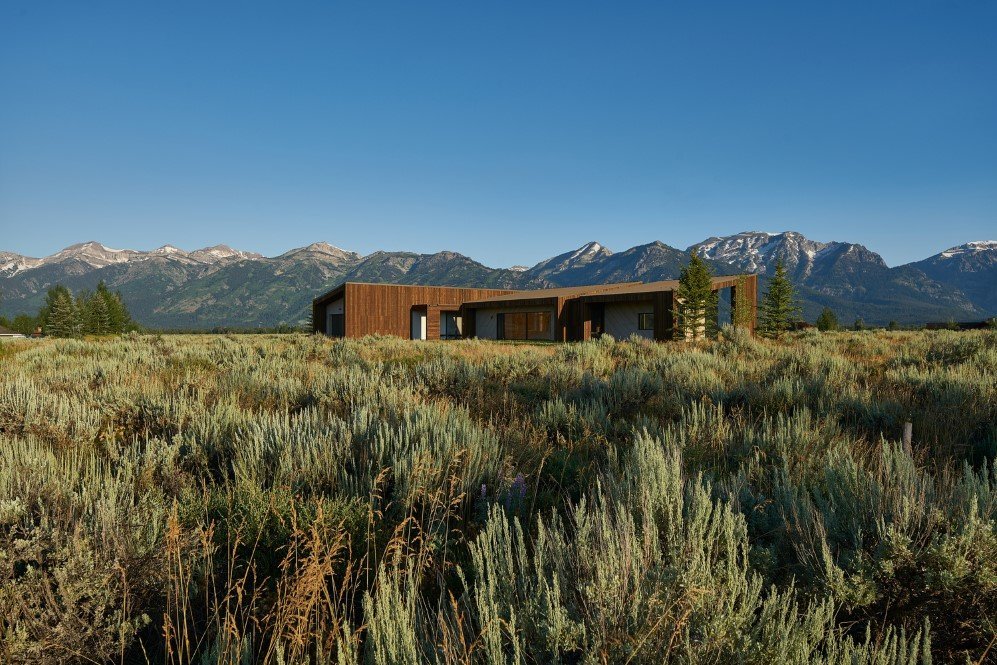 Architect: kt814
All Images: © David Agnello via Arch Daily
h/t: Inhabitat