This Smart Reusable Notebook Wants You to Go Paper-free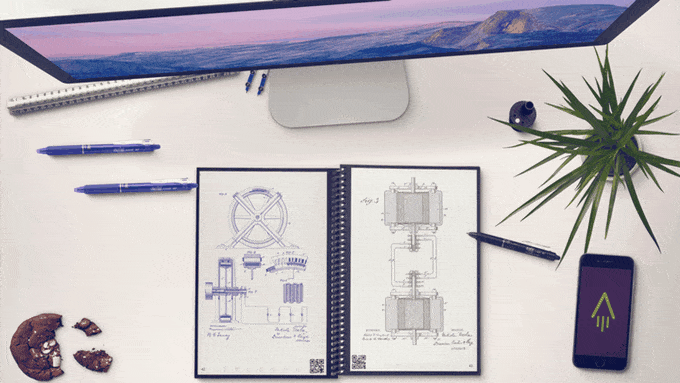 Doesn't it bother you when you are actually paying attention in class for once, so you start taking notes at the speed of light and as you turn over to the next page your notebook runs out of pages! I'm sure it must have happened to you at least once in your life, and you probably lost your cool.
Now, imagine if the notebook hadn't ended? If you could go on forever without worrying about the number of pages left in the notebook? How comforting, right? If you are one of those people who just love to doodle, write, and make notes then the Rocketbook Everlast notebook will be your favorite companion. The Everlast notebook is a smart paper-and-pen notebook which allows you to make notes till the end of time (okay, maybe that's slightly exaggerated).
So, let's get to the logic behind this 'magic'. The notebook is compatible with the Rocketbook app which means that you can save your notes on Google Drive, Dropbox or Evernote by using the image capture technology that is part of the app. To enhance the quality and clarity of your notes, you can crop and edit as per your requirement.
 How do you reuse it? It's simple. Once you are done, you can wipe the 'page' clean with a moist towel (note: this is the ONLY way to erase the content). You may be thinking now that it seems like writing with a stylus on a tab, but it's really not. You will get the same traditional notebook experience!

Recommended for you (article continues below)
The pen, however, isn't an ordinary one. You have to purchase a pen from the Pilot Frixion line – don't worry, they have a wide range of colors and kinds available! Rocketbook has worked with the paper industry to ensure that their synthetic polyester paper gives a 'natural' feel while ensuring that the Frixion ink is easily removable by a wet wipe. Hence the company guarantees that you won't feel any difference.
You will notice seven icons at the bottom of each page which can be linked to the destination of your own choice i.e. to Google Drive, Evernote, and Dropbox etc. You just have to mark the desired icon and all of your notes will be automatically saved to the chosen destination.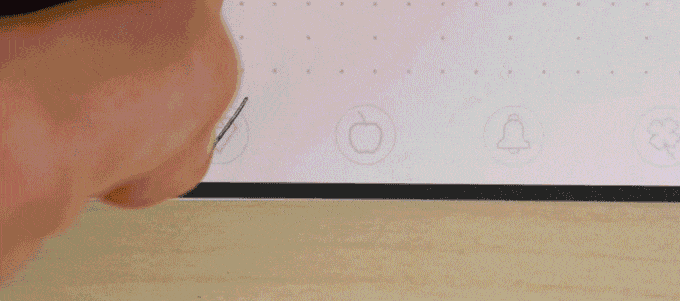 So, what are you waiting for? Get your hands on Everlast Notebook for $34 and promote Rocketbook's effort of going paper-free!