The glass 'sky view' makes Bugatti Chiron one of the coolest sports cars of the world

Buckle up your seatbelts because this Bugatti Chiron is able to reach its top speed of 400 km/h (249 mph) in a mere 41.96 seconds creating a world record for cars.
This model is made out of carbon fiber and comes with laminated glass panels on the roof above the front seats for drivers who want to stargaze in the comfort of their cars. These glass panels aren't entirely for sightseeing though. The manufacturers had to somehow make-up for the noise produced by the 1,500-horse power, 16-cylinder and 4-turbocharger engine. In addition, the tinted glass panels provide privacy as well as protection from harmful UV-A and UV-B radiations. The laminations on the glass also help improve the sturdiness of the roof panels.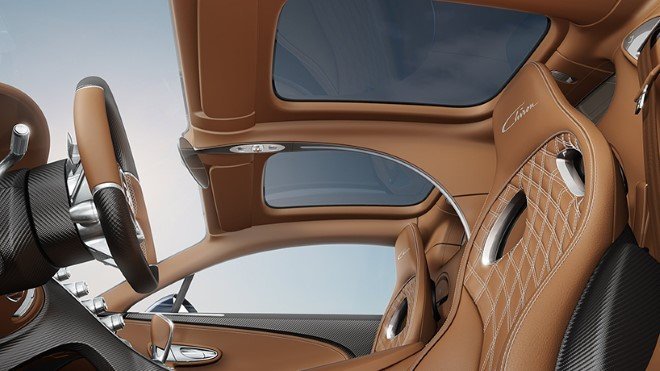 The Chiron measure out to be 65-cm long and 44-cm wide with 'outstanding structural properties'. It also provides crash safety so you can drive at such high speeds with confidence.
Recommended for you (article continues below)
The masterpiece will be unveiled at the Monterey car week in pebble beach California at the end of August 2018 despite its initial release in 2017.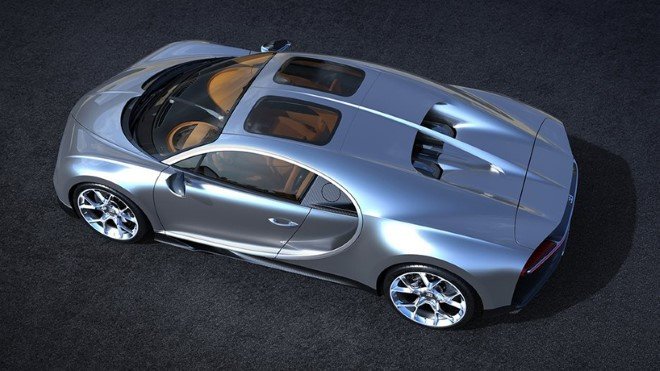 All Images: © 2018 Bugatti Automobiles S.A.S
h/t: Design Boom