Sulapac's wood-chip based biodegradable straws aim to reduce plastic footprint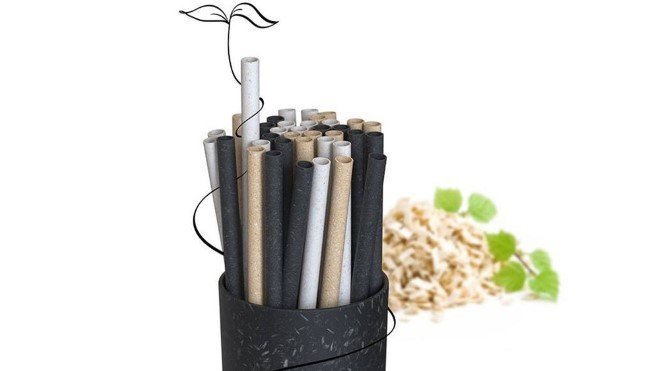 It is an established fact that the conventional plastic drinking straws are not eco-friendly. They are manufactured in billions, used only once and then end up in oceans or landfills. Around 300 million tons of plastic is produced every year. By 2050 if nothing changes, there will be more plastic than fish in the oceans. Sulapac, a Finnish startup, is attempting to address this issue with their microplastic-free and marine-degradable straws.
The straws are made in partnership with Stora Enso, which is a renewable materials company. The straws are developed using biodegradable material patented by Sulapac. It consists of a renewable natural binder and sustainably-sourced wood chips that are obtained as a waste product. They can be manufactured at a competitive price in the existing production facilities and are used as ordinary straws. Once it is discarded in the ocean or an industrial composting facility, the naturally-occurring microorganisms completely break them down into the water, carbon dioxide and biomass. The biomass doesn't harm the marine environment or have any effect on plankton growth.
Recommended for you (article continues below)
Image: Sulapac
Chanel, the cosmetics company, is backing up Sulapac in promoting a range of small boxes and compostable jars made from the material, which are oil, water and oxygen resistant. The portfolio of Sulapac current features a variety of jars of different sizes in 15 ml, 30 ml, 50 ml, 100 ml, and 200 ml. The raw materials are selected carefully from top qualified suppliers. It has a 62% lower carbon footprint than traditional plastic, based on Lifecycle Analysis (LCA). The products have a ceramic feel with unique 3D colors.
Sulapac is on the mission to free the world from plastic waste. The relevant parties that are interested in to license this technology can contact Sulapac via their website, which means producing 100% microplastic-free and biodegradable products with minimal investment on a mass scale. The beverage sippers who are eco-conscious can purchase the reusable straws.
h/t: New Atlas