Architects make an incredibly gorgeous home with metal shipping containers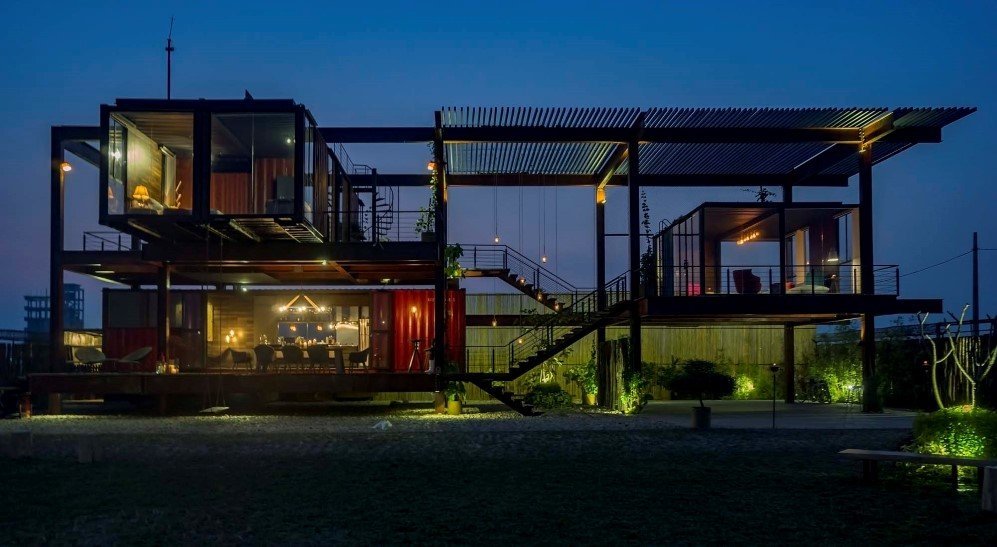 What do you think of when some says, "shipping containers"? Large consignments? A crowded port? Anything but certainly not a home, right? Well, your thoughts are about to change with Bangladesh based design firm, River & Rain's incredible project, Escape Den.
This absolutely gorgeous home in Dhaka is made up of four shipping containers, each fixed sternly in a steel frame at different angles and heights. The units are then connected with each other through steel stairs and plant-strewn terraces. The ground level container features only the den and the kitchen.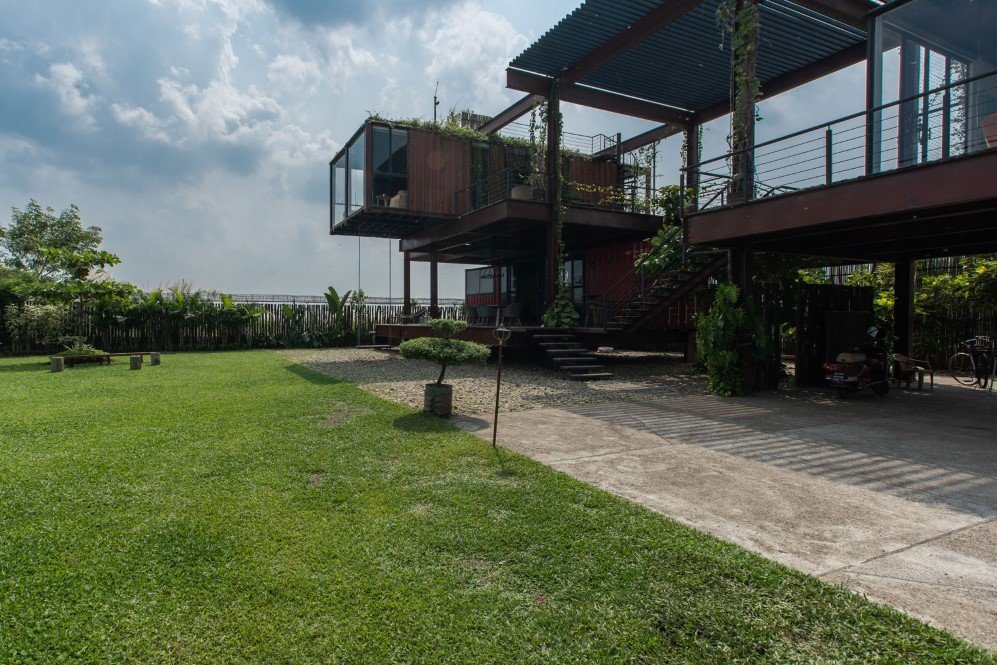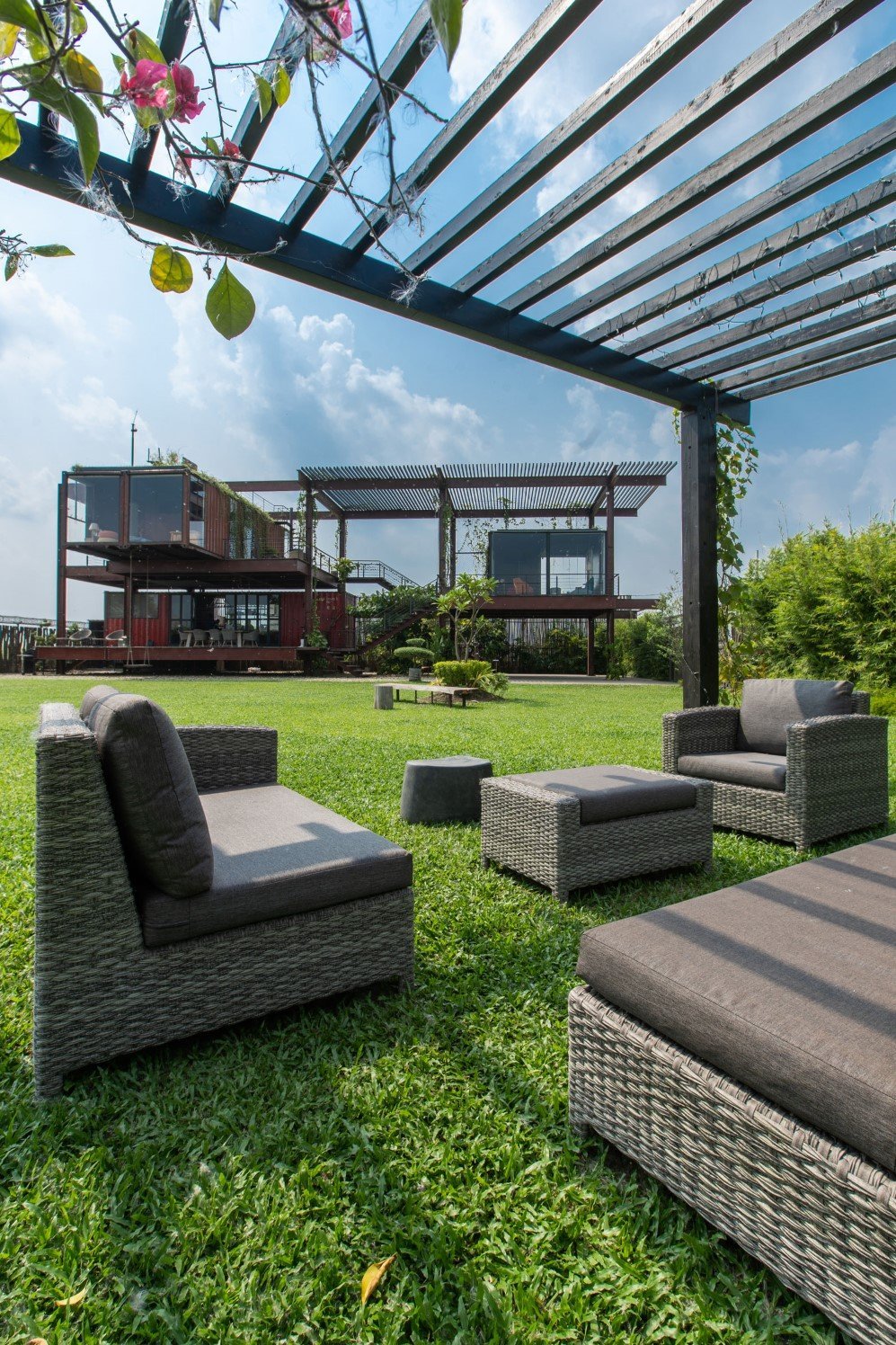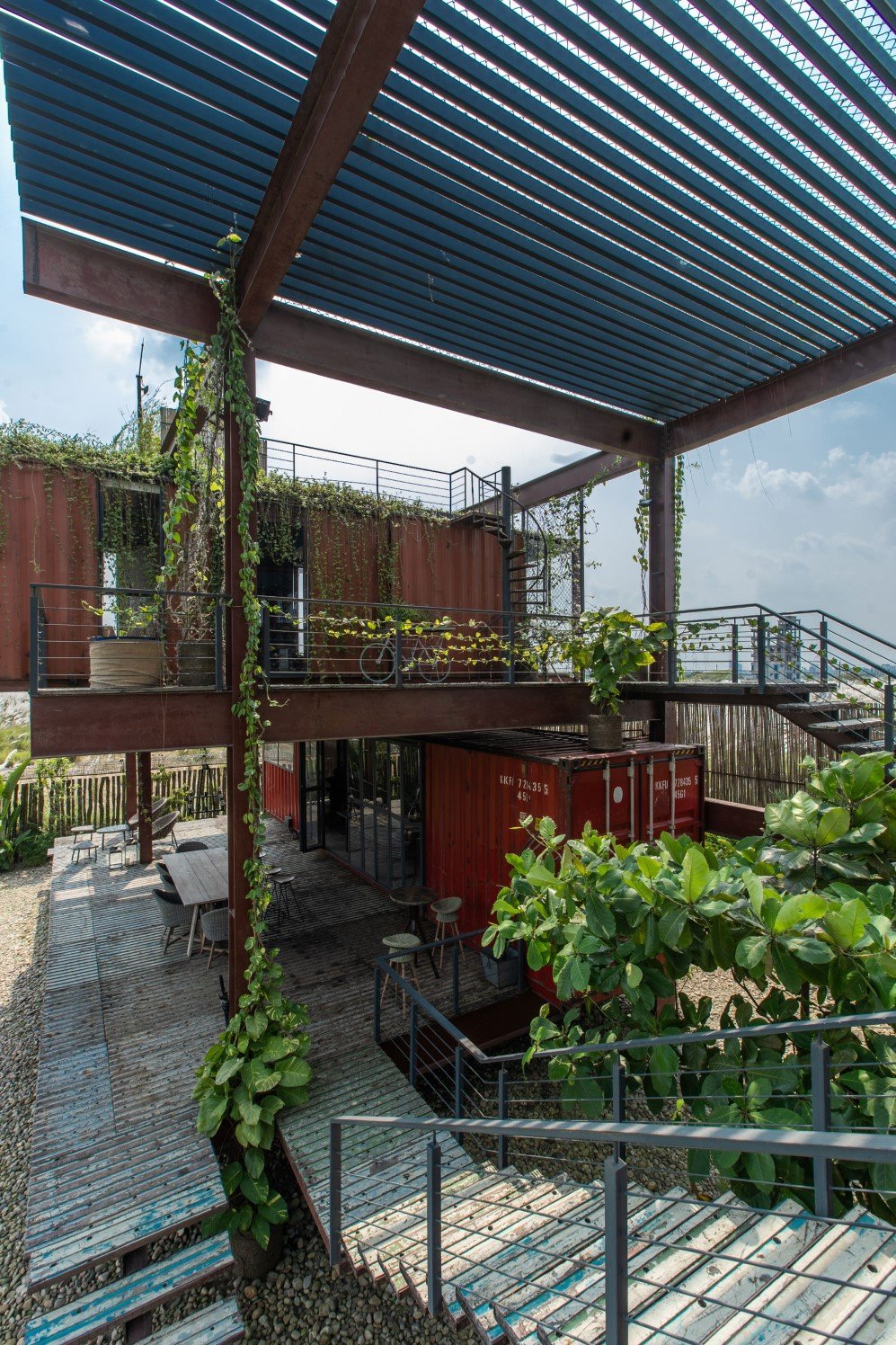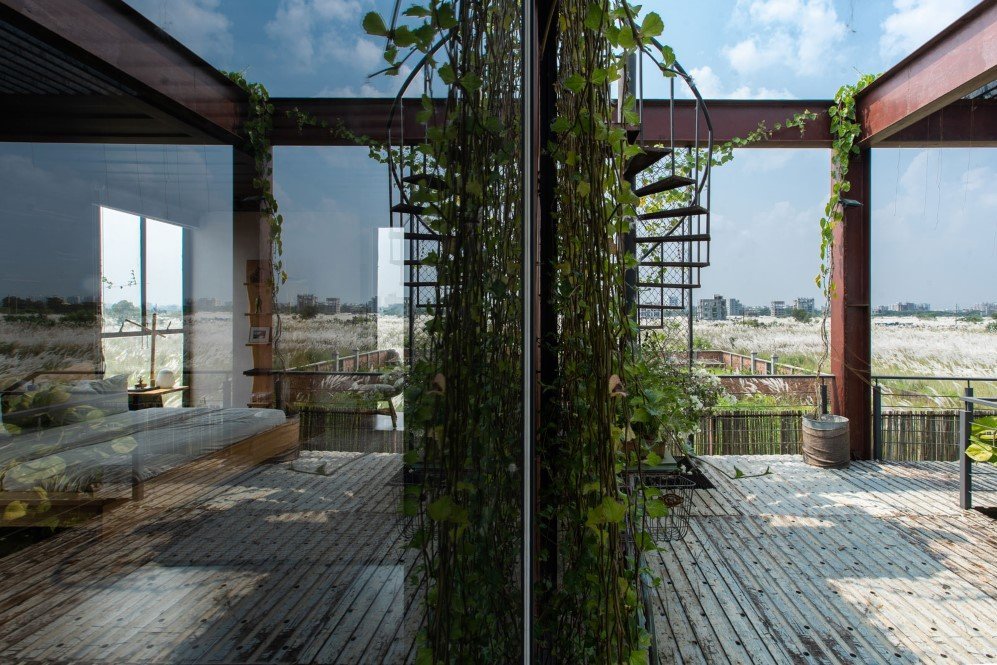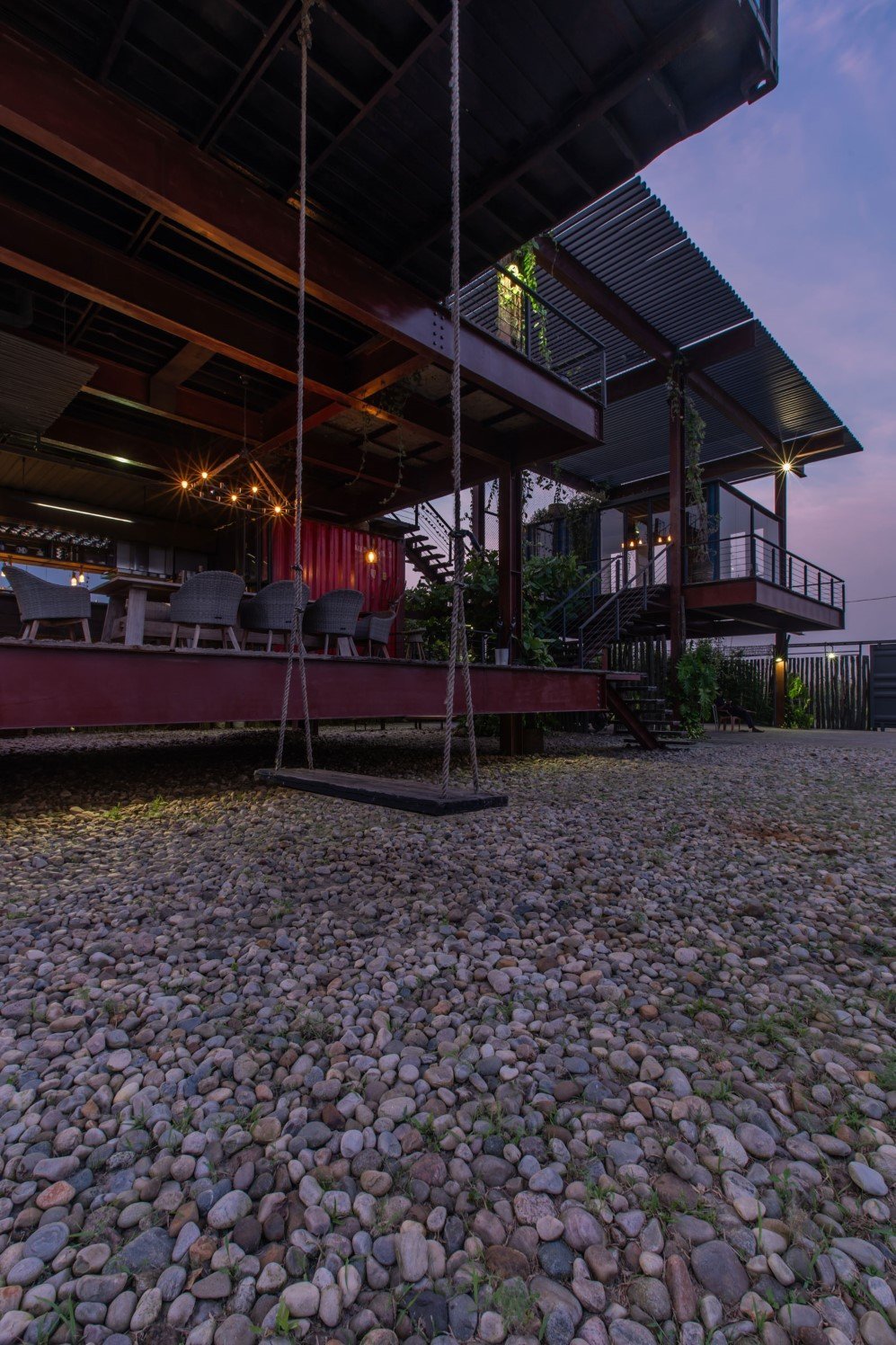 Recommended for you (article continues below)
The upper level container houses the two bedrooms and a terrace with enclosed glass walls. The architects have skillfully incorporated glass walls in all the metal containers so that the heaviness of steel structure is compensated with a delightful view and abundant daylight. Doesn't this make the house just perfect?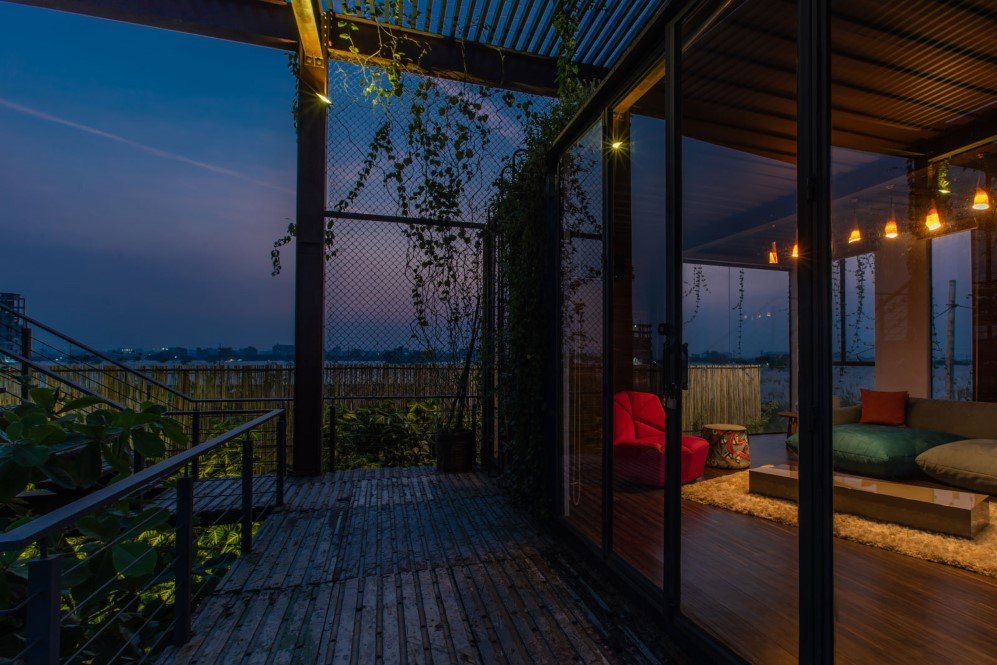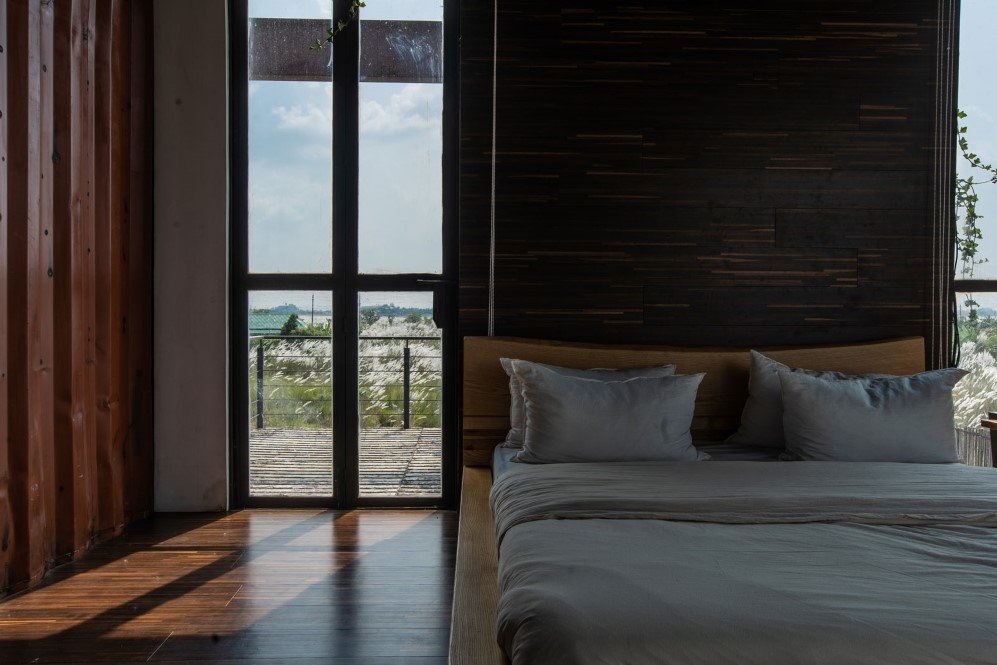 All Images: © River Drain
Architects: River & Rain
h/t: Design Boom