Spry all-in-one waterproof drone can fly through the air and drift underwater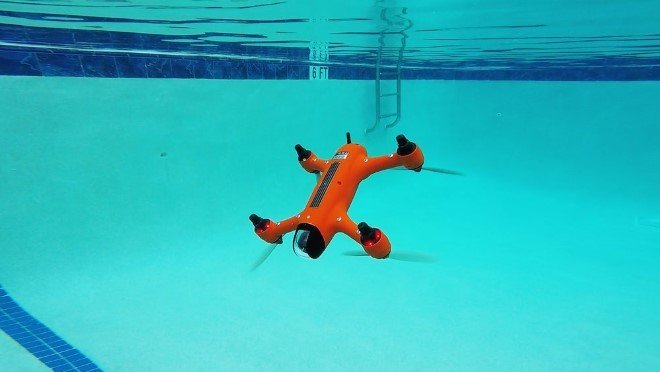 Urban Drone, in collaboration with SwellPro, has developed the Spry Waterproof Drone which is capable of not only flying in the air but can also travel short distances under water. The complete information about how long the drone can stay under and over the water is currently unavailable. It is the first of the air-to-water drones that can operate underwater like a submarine.
RECOMMENDED: Dimitar Karanikolov uses drones to capture classic landscapes from God's view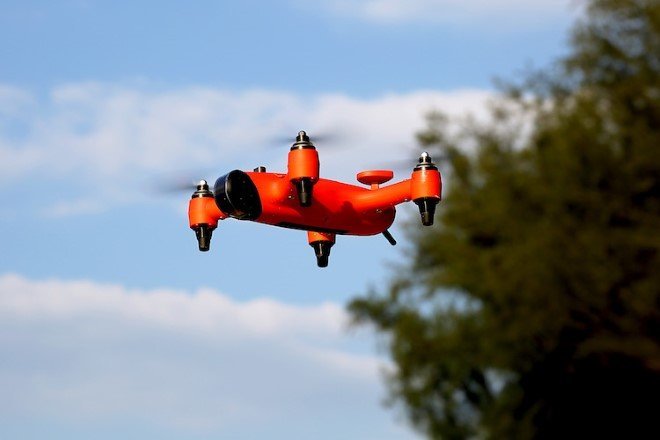 Image: Credit: SwellPro
It uses a 4K 30fps camera and can take stills at 12-megapixels. The remote controller allows the pilot to tilt the camera and record videos at the different angles. Moreover, the drone can also live-stream its feed on multiple devices including a 4.3-inch screen on the remote controller, which has also been designed to be waterproof, hence the spry and its controller can both float in water. The video recorded by Spry, shared by the company, showed some staggering results.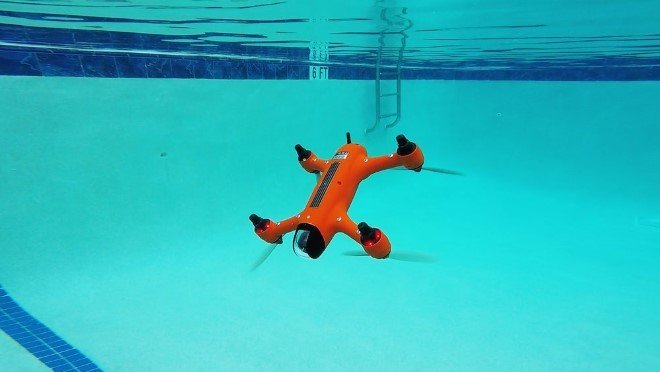 Recommended for you (article continues below)
Image: Credit: SwellPro
It comprises of a GPS device which allows the pilot to pre-define flight paths or select flight patterns such as follow, auto-return and object orbit. These features allow the Spry Drone to follow a moving object or orbit around an object or return back to the pilot even if there is a change in the user's original location, when given the command. The quadcopter glides through the air with high speeds reaching up to 43 mph. By manually controlling the remote controller the users can land the drone on the water surface with its propellers facing downwards and start them to submerge the drone in the water; once their movement stops it floats back to the surface and takes off.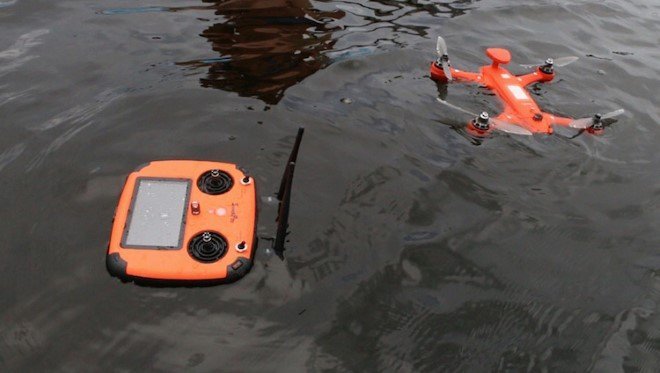 Image: Credit: SwellPro
CONTINUE READING: DelFly Nimble drone takes inspiration from a fruit fly
The company surpassed its initial investment within the first 45 minutes of the launch of the "most versatile drone ever created" as described by Alex Rodriguez, the CEO of Urban Drone. The Spry drone is a thrilling development for the action sports community. For now, this waterproof drone is part of a Kickstarter campaign and pre-booking can get you Spry for about $730, once the manufacturing process begins, whilst the retail price is expected to be around $990. The company plans to begin delivery in December 2018.
h/t: Digital Trends