Solpad is a Mobile Solar Panel that will Power Your Electronics on the Go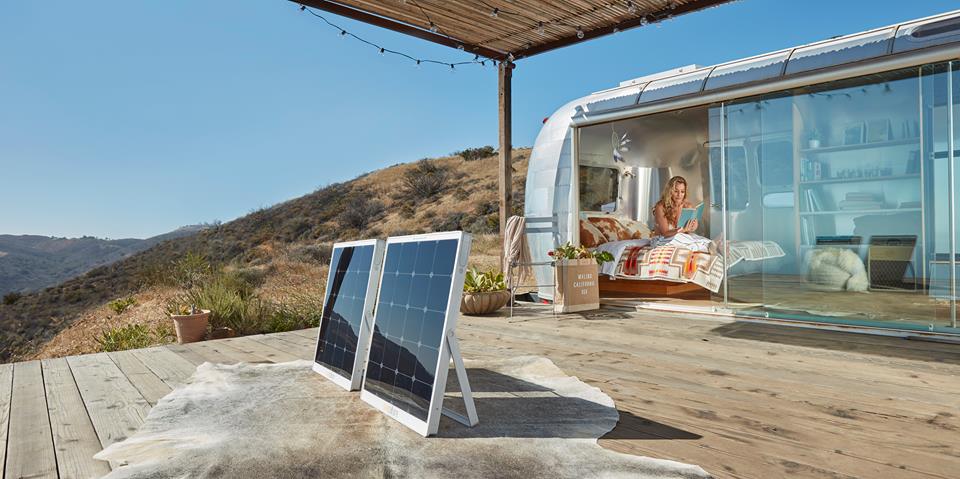 We all love power banks, don't we? They have made our lives much easier. Now, imagine if there was a larger, more powerful power bank for ALL our devices including blenders, laptops, and even your waffle-makers!
Keeping in mind the energy crisis and the need to adopt renewable energy technologies, SunCulture Solar recently revealed SolPad; a solar panel that enables the users to have better control over their power consumption. So how is it any different from the conventional solar panels? Instead of connecting various complex components, this solar panel consists of a fully integrated system that creates, stores and provides energy. According to SunCulture Solar, the panel will cost around $1,395 (slightly pricey but definitely worth it!). The company claims that the SolPad is "the thinnest, lightest, and most powerful fully integrated IoT solar panel device in the world." Similarly, they have guaranteed that the battery is safer than the lithium-ion-based batteries, has a longer lifetime, and can work under a range of temperatures.
SEE ALSO: World's First Bike Path Made Entirely out of Solar Panels
Are you wondering how this portable solar panel looks? Well, it is 28 x 21 x 1.8 inches and weighs 25 pounds. The SolPad contains 72W solar panel with a 600Wh battery, inverter, control system and a built-in light. You can fully charge the battery by exposing it to sunlight for 10 hours, and then with all this stored energy you can charge up to sixty smartphones, thirty digital camera/tablets, multiple laptops or can even run a mini-fridge for ten hours!
Recommended for you (article continues below)
Image: SolPad
Futhermore, SunCulture is also encouraging people to save as much energy as possible by providing a software to its users that informs them about the timings and amount of consumption of their power. It also gives tips to its users on how to save energy. Using this software, the users can also choose which device they want to charge through this panel via an app.
If you think this is it, you're wrong. The SolPad can even act as an internet hotspot! Also, you can create a large micro-grid by chaining all these panels. This can prove to be a game-changer in the remote areas where there's lack of electricity.
H/t: Treehugger