Robotic MarsCat develops a unique personality based on interactions with its user
Elephant Robotics
The MarsCat is a robotic cat developed by China's Elephant Robotics that roams about its users place on its own making use of its sixteen mechanical joints. In addition to moving around, it also plays, sleeps, and it even pretend burying waste in a litter box.
A few electronic features of the MarsCat include a camera mounted onto its nose, a laser that senses depth, a mic, a speaker, 6 capacitive touch sensors, a Raspberry Pi microprocessor, servos and a battery. Using these, the robot is able to identify certain things such as three toys it comes with, it can steer clear of obstacles and it responds to various voice commands.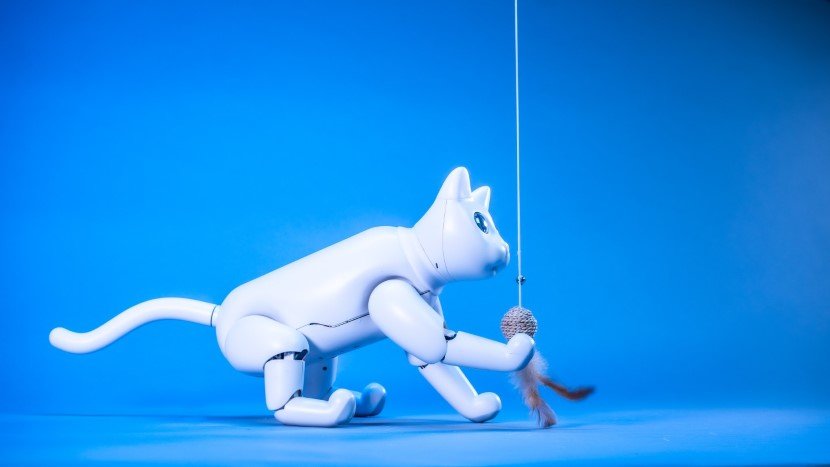 Every robot gradually develops a unique personality as a result of its interactions with its user. And so the more frequently the owner interacts with the MarsCat, the more it would meow in response. Its personality fluctuates between 6 characteristics that is either enthusiastic or distant, energetic or lethargic, and sociable or shy.
Recommended for you (article continues below)
The more tech-savvy consumers would be interested to know that this device is open-source which means that they can develop and share newer software and hardware hacks. Charging the MarsCat for 3 hours would make the battery last for about 2-5 hours, depending upon how active the bot has been.
The MarsCat is presently part of a Kickstarter campaign and you could buy one with a pledge of US$649; that is if it makes it to production. MarsCat was also presented at this years Consumer Electronics Show (CES 2020)

All Images:© Elephant Robotics via  Kickstarter
h/t: New Atlas