DUO is an on-the-go attachable screen to double-up your laptop display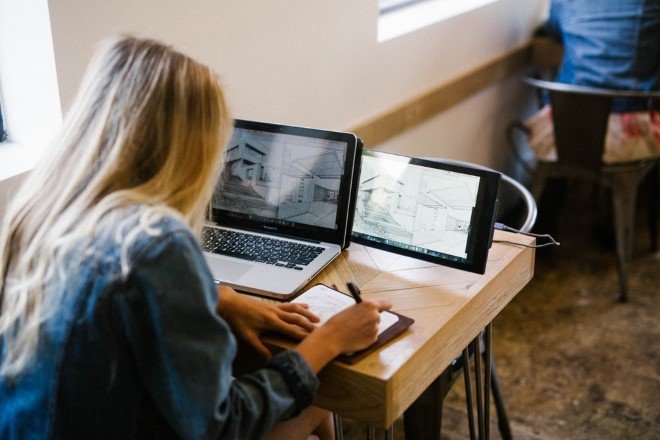 Attaching another monitor to a laptop can be great for graphic designers, gamers and even for streaming television. However, no one looks forward to the hassle of hooking it up to the laptop each time. For this reason, the MIT-supported business "Mobile Pixels" has created the most conveniently attachable screen ever.
The slide-out duo easily sticks to the laptop for instant use. All the users have to do is stick four magnets-having adhesive on one side- to the back of the laptop, and simply align Duo's ABS casing magnets with the ones at the back of the computer. When the user intends to use the screen, they simply slide it out of the housing and connect it to the laptop via USB plug in. Once the sliding display isn't in use, it can easily slide back into its highly durable and protective casing.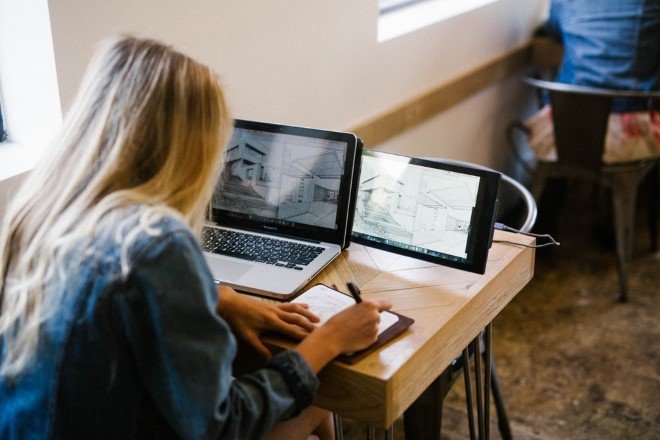 Image: Mobile Pixels
The Duo presents impressive pixels of 1080p, displayed on a 12.5-inch screen, which is able to slide out from either left or right depending upon the direction in which the casing sticks on the laptop. For extra ease of use, the manufacturers made the screen modify its angle for the best viewing experience. Furthermore, users can also flip it over at a maximum angle of 270o so it can face either them or the other side of the laptop. Flipping it away from the user can enable the person sitting opposite to them to see the laptop screen, only if they have activated the mirror mode.
Recommended for you (article continues below)
Image: Mobile Pixels
Weighing a mere 1.5 lb (680 g), the screen utilizes minimum power from the laptop battery. Furthermore, it can run with most operating systems including Mac, Windows, Linux, Android and Chrome. According to its makers, Duo is highly durable and is able to manage any wear and tear which occurs while carrying laptops.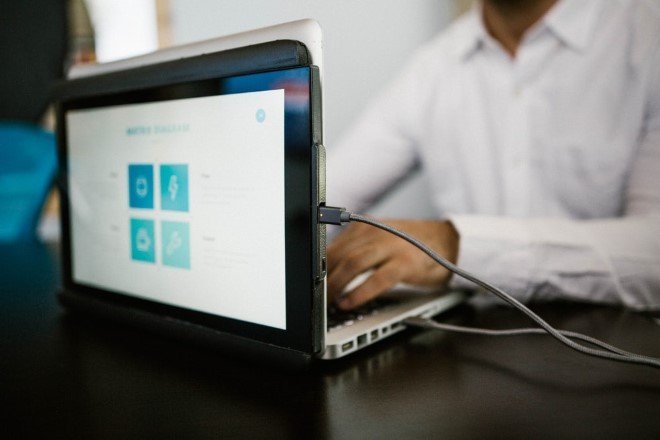 Image: Mobile Pixels
Interested buyers can check out this cool device on Kickstarter and obtain it for a pledge of US$169, which is 25% lesser than the actual selling price. However, you'd have to wait a while to actually get it since shipping starts in January 2019.
h/t: New Atlas