This Thai eco resort will amaze you with the vibrant history behind each of its villas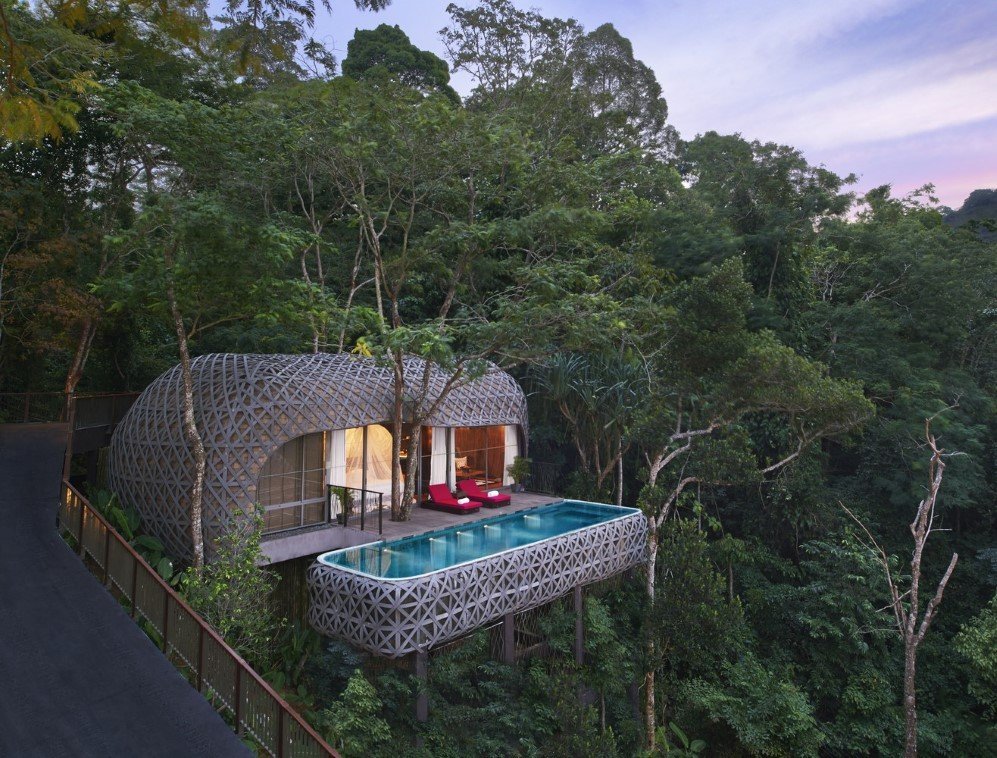 Thailand is the new Maldives when it comes to tourism because it is significantly cheaper and has the most amazing tourist sites ever. However, that has caused the exotic country to get swamped by the tourists from all around the globe but, if you wish to explore Thailand in its calmness then Keemala Eco Resort in Phuket is one place you shouldn't miss out on.
Designed by Space Architects and Pisud Design Company, the beautiful resort is made up of natural materials that looks over the Andaman Sea while the surrounding lush green hills add a touch of magic to the overall scenery of the place. The eco-resort comprises of four dwellings which were built under the concept of four fictional clans that lived separately in each of the dwellings but maintained their position as a community by being respectful towards each other. Each lodging has murals at the entrance, explaining the history and background of the clan to which the luxury villa belonged to so that the guests can choose to stay at the villa which resonates the most with them.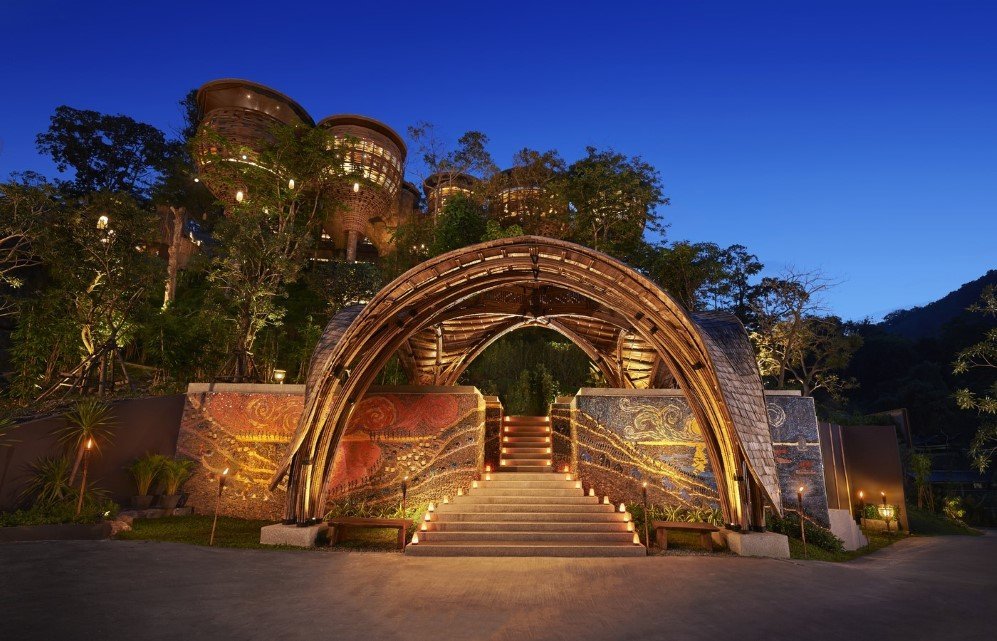 The Clay Pool Cottages were inspired by the Pa-Ta-Pea clan who had a strong attachment with the earth, valued nature and hence the cottages have a very earthy vibe. The walls of these cottages are primarily made from clay and dirt but also include other natural materials, like wood and stone, into the interior as well. The cottages are surrounded by thick rainforest and feature clay bathtubs, terraces and open-air pools.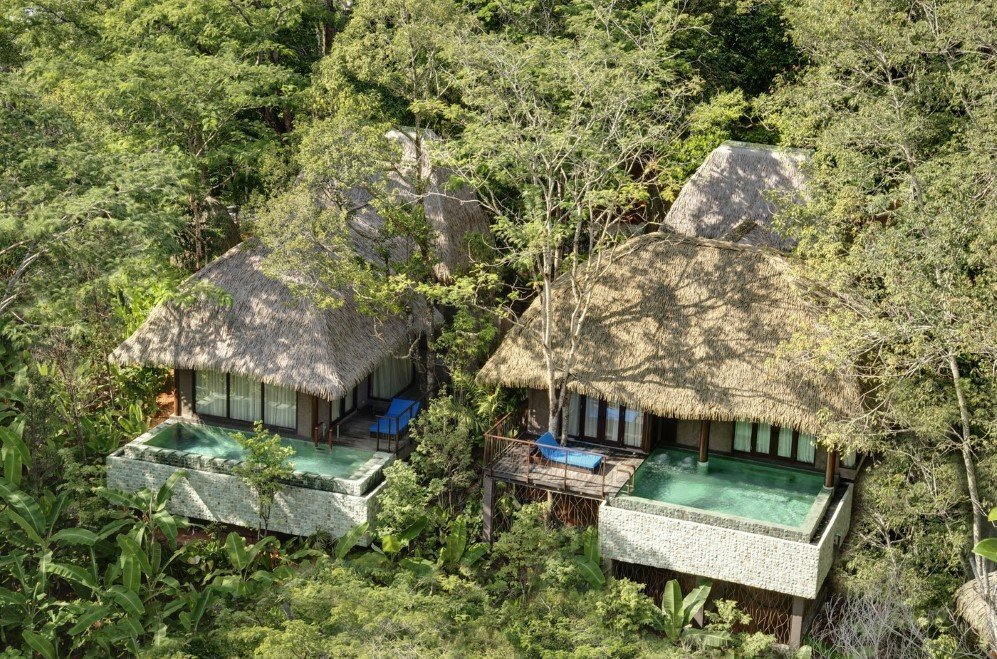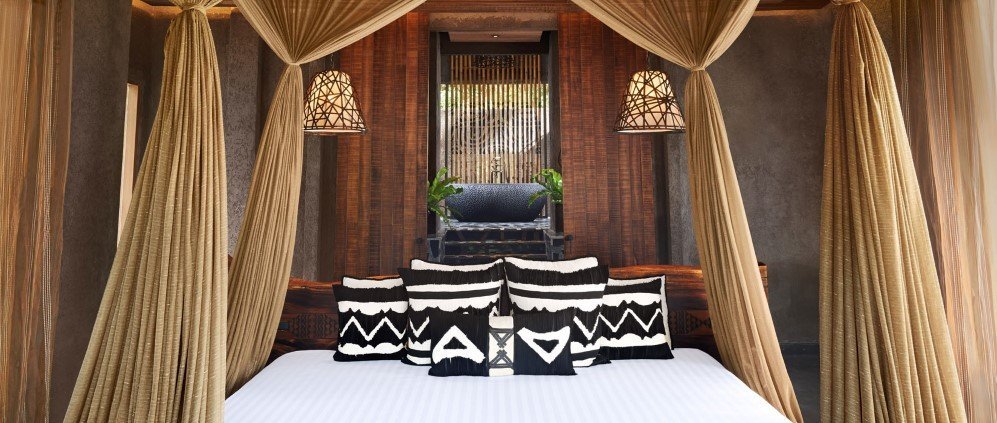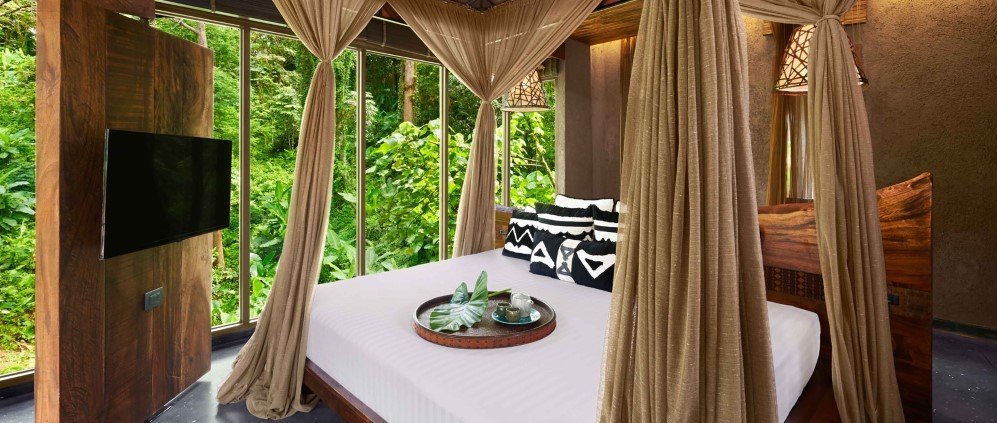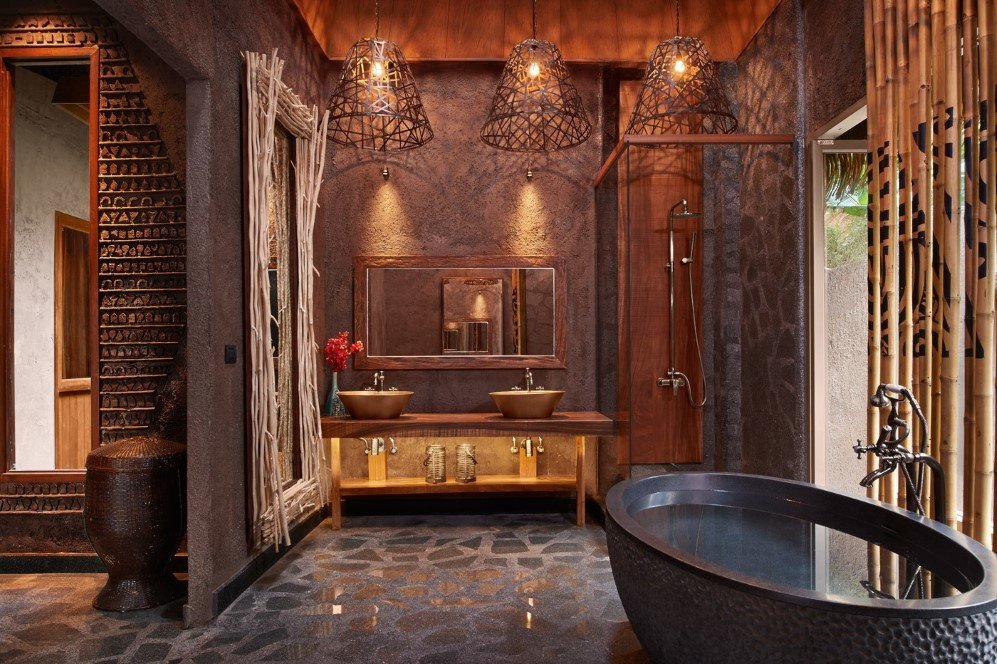 The Tree Pool Houses were inspired by The We-ha (Sky) Clan who were sky lovers and had expanse knowledge of the universe, hence the furniture in these houses is designed to be a little off the ground such as cocoon-like beds. The Tree Pool Houses feature a private pool, a spa like bathroom, and incredible panoramic views give guests an opportunity to unwind and get closer to nature while still enjoying the luxuries of a resort stay.
Recommended for you (article continues below)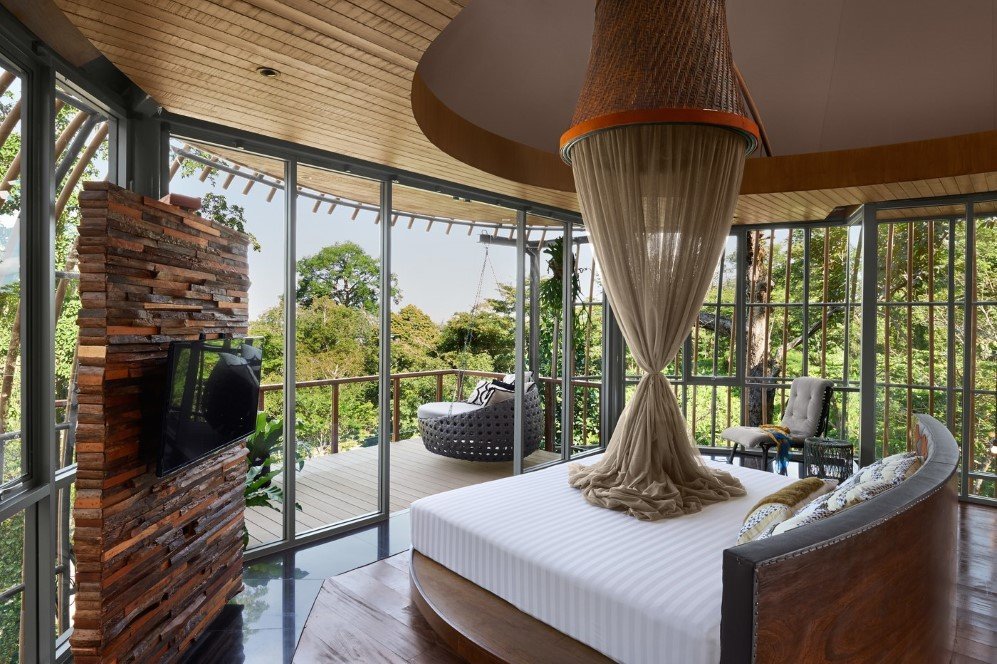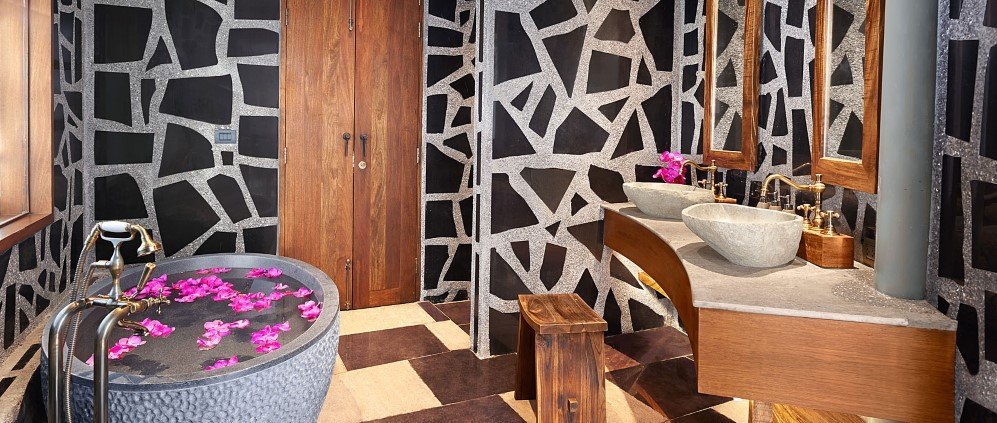 The Tent Pool Villas were inspired by The Khon-Jorn (Wanderer) Clan which consisted of forgers, explorers, performers, traders and herders, hence the tent pool villas outlook resonates with the adventurous spirit of the clan. The villas offer mesmerizing views of the ocean.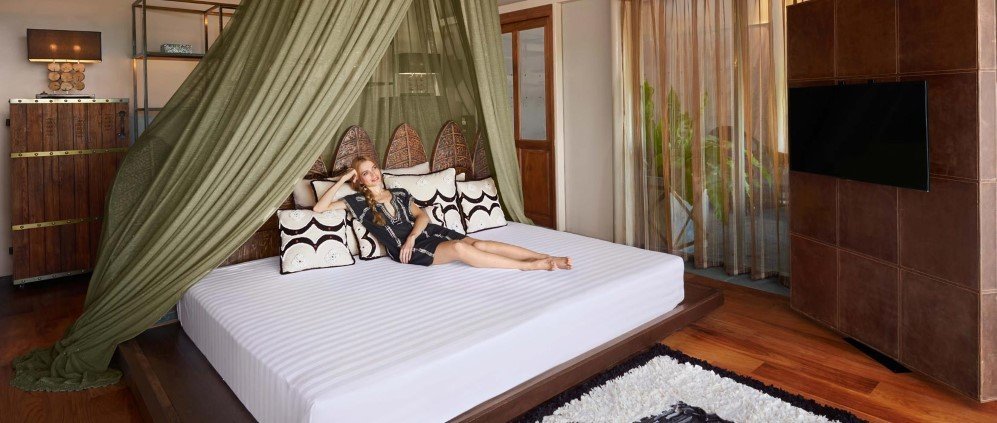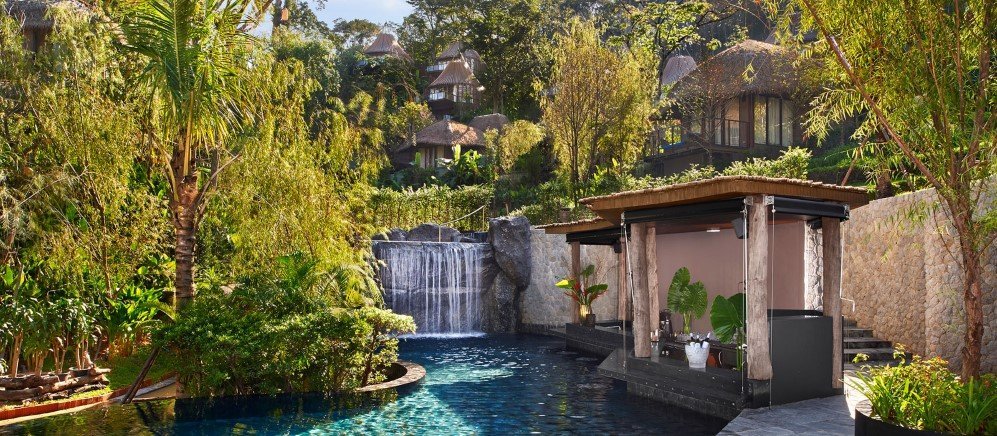 Bird Nest Pool Villas were inspired by The Rung-Nok (Nest) Clan enjoyed exclusivity in their living style since they had incredibly sound intellect. The Bird Nest Pool Villas offer lavish and luxurious lifestyle enjoyed by the Rung-Nok clan. Located up in the trees, the exterior structure of the villas is made to resemble a bird's nest. A canopy bed, bathrooms with a view, and a private pool overlooking the forest and surrounding sea await guests inside the villa.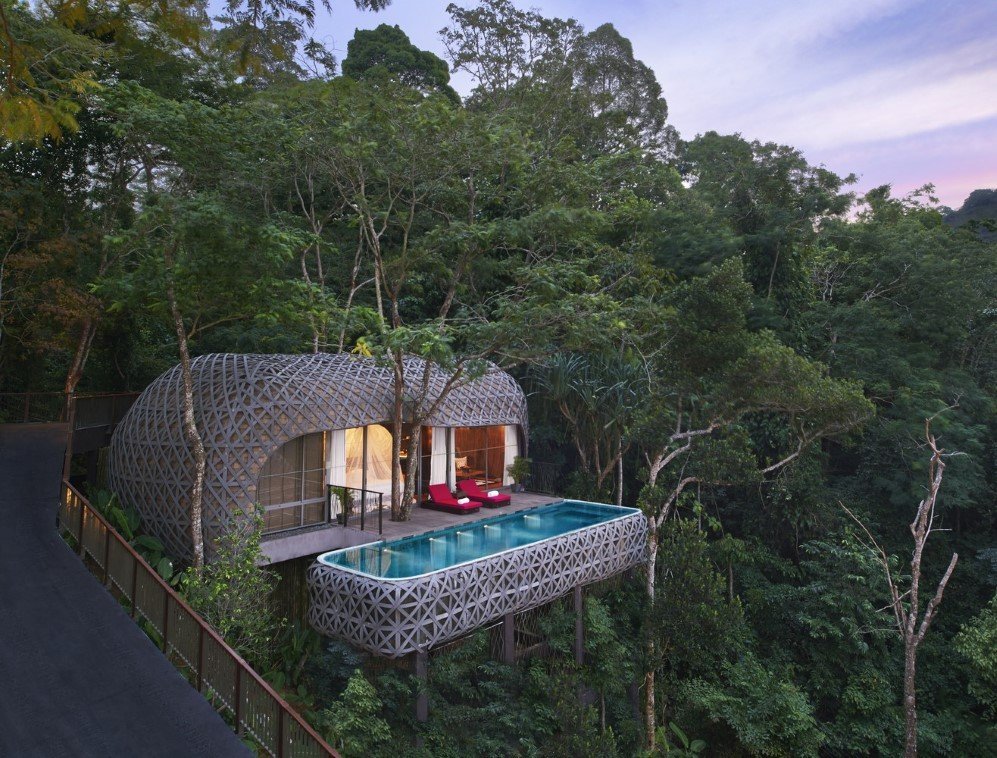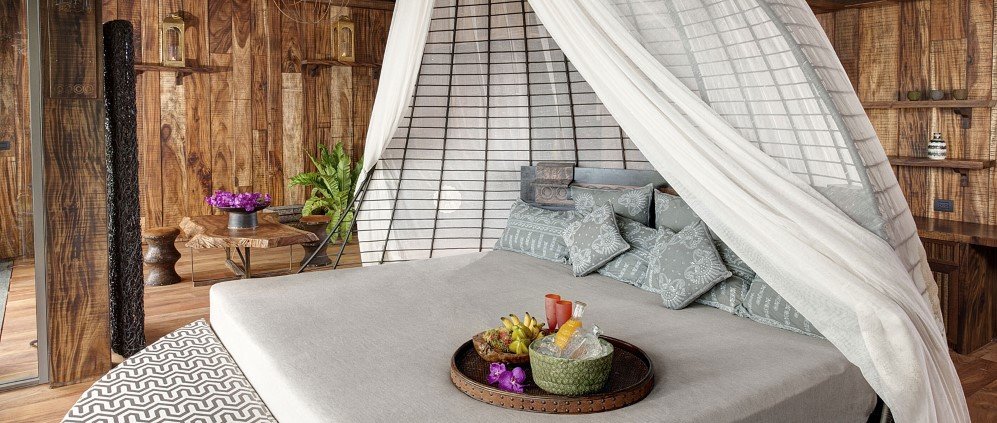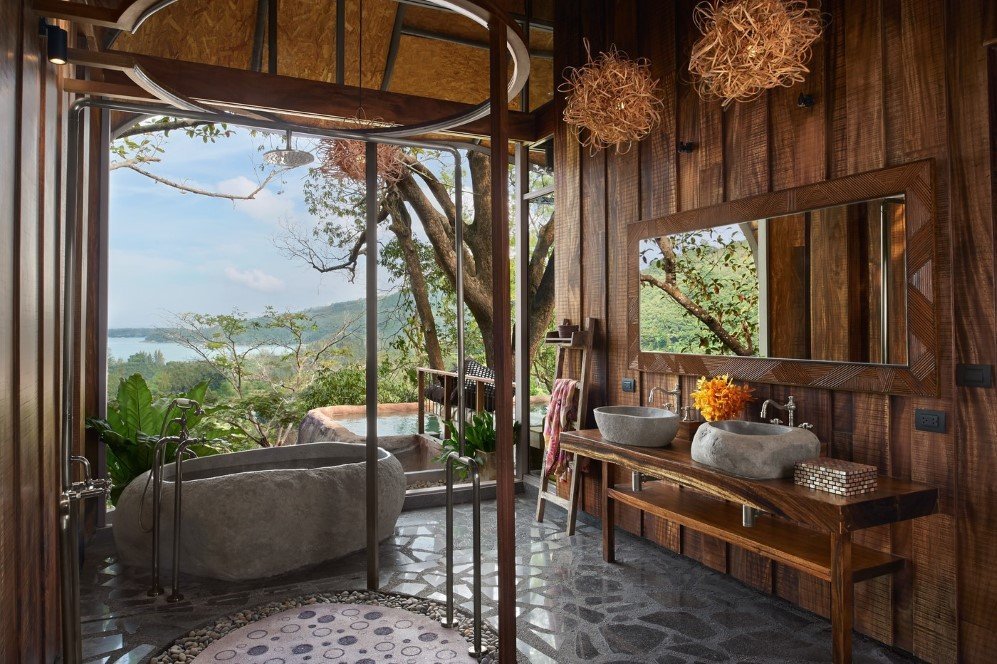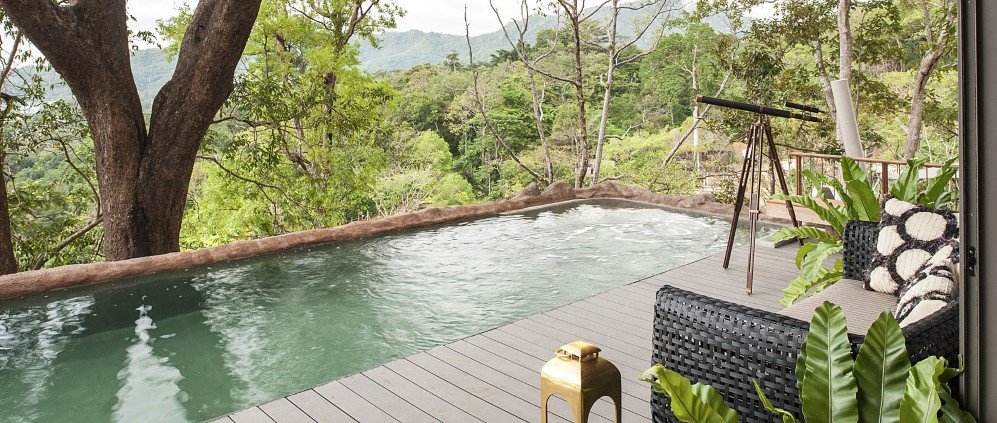 Images: © Brent Madison
h/t: Inhabitat