Off-the-grid Tasmanian cabin boasts minimalist design inspired by Japanese architecture
Maguire + Devine Architects, a Tasmanian firm, have built a beautiful, off the grid cabin in an obscure island just off the coast of Tasmania. The design has been inspired by the Japanese architecture. It is a small house built over an area of 301-square-feet, with solar panels on the roof and a system for rainwater harvesting, with its tanks present underground.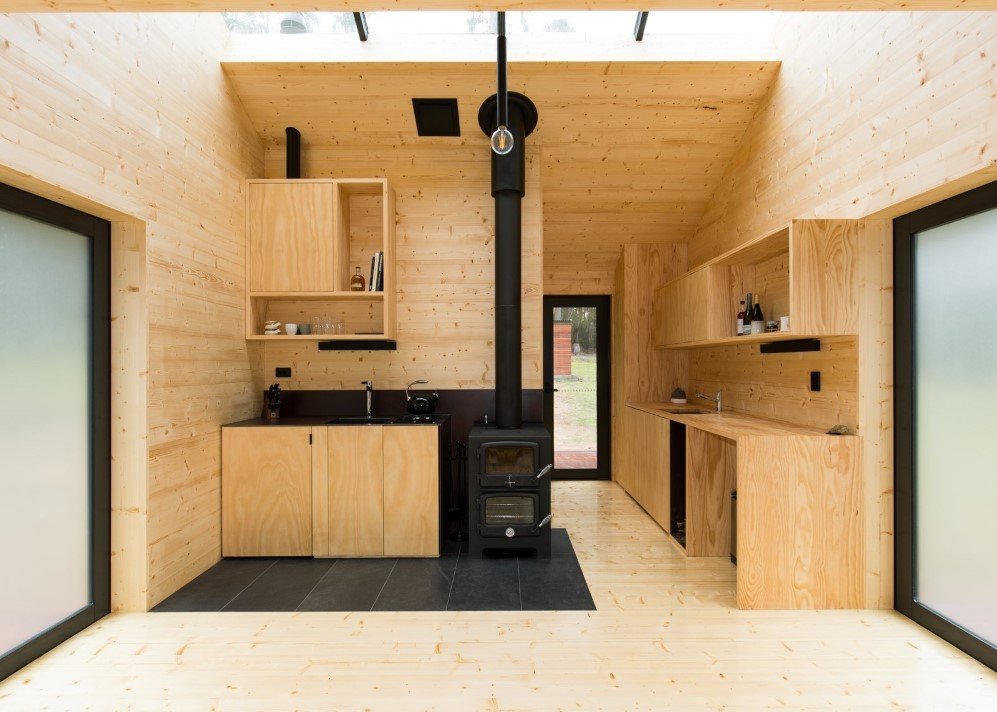 The serene island where the cabin is built, called Bruny Island, is an introvert's dream destination. According to the architectural firm; the design for the cabin was inspired by their client's admiration for the Japanese minimalist designs. "Our brief was to capture that love and design a building as a piece of furniture with everything she needs built in," the firm said. "The only furniture allowed was a low table and mattress on the sleeping loft."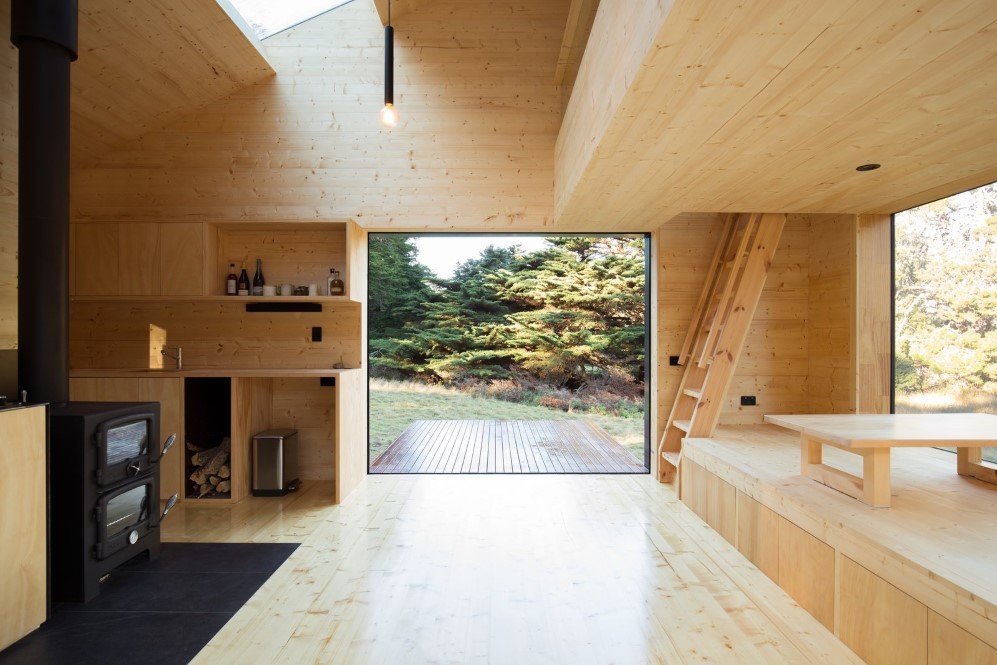 Keeping that in mind the architects designed this haven for relaxing, which has a strong connection with the scenery it is surrounded by. The cabin is built using bushfire resistant wood and zincalume metal, in compliance with the Bushfire Attack Level of 19. The roof of the cabin is shed-like in design, to support and make more space for the installation of solar panels. The home has been strategically positioned facing the east and west so as to take full advantage of the surrounding landscape, this allows the residents to enjoy the scenic sunrise and sunset.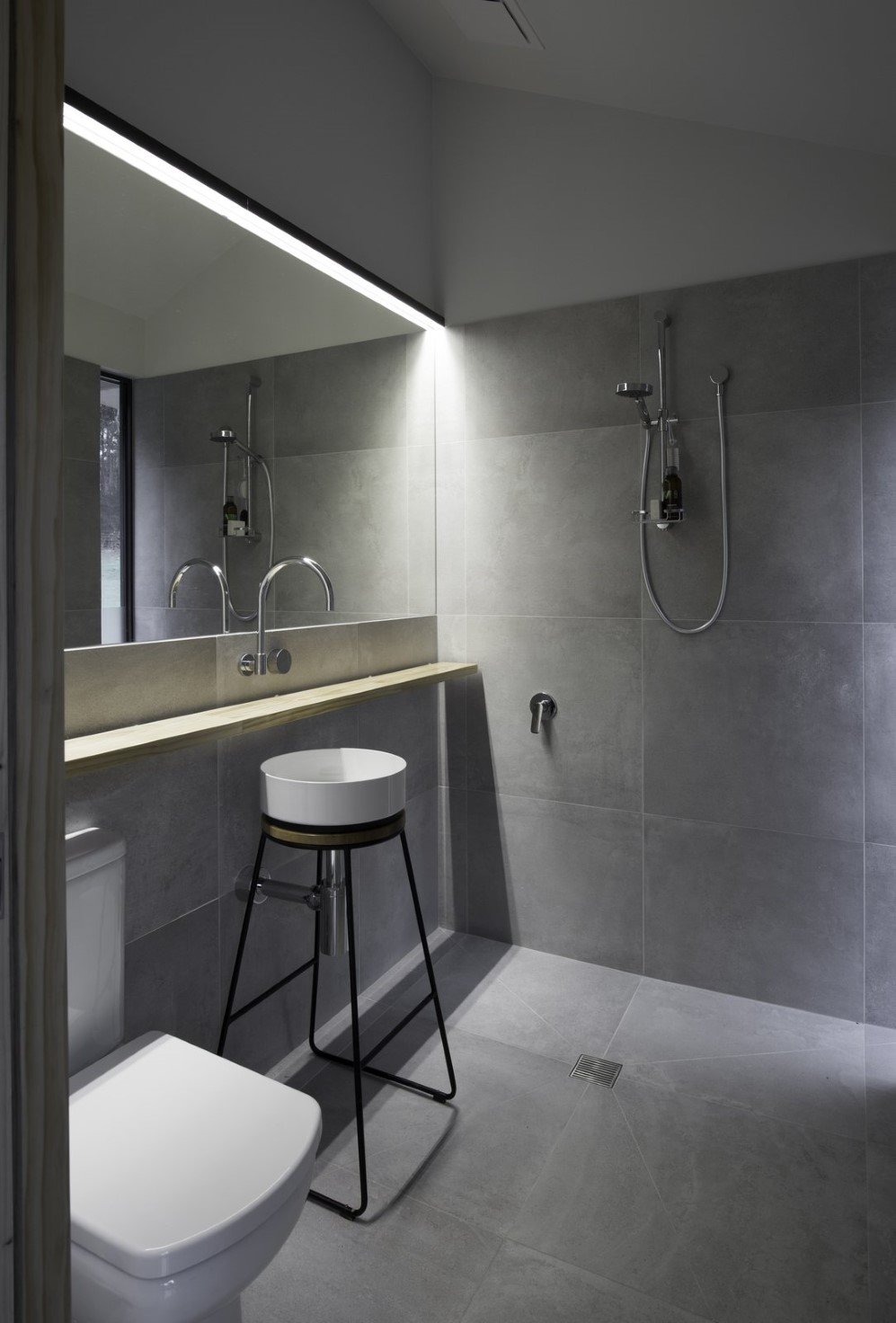 The cabin has a large skylight that illuminates and lighten ups the home and its light-colored wooden panels and floors. The decks outside the home were built in a low-lying position without railings, to ensure that the view of the surrounding wilderness is not blocked. Two large sliding doors open to connect both the decks, opening up the space of the cabin. The tub inset into the west deck allows the home owners to revel in the beautiful sunset and have the complete experience of a retreat.
Recommended for you (article continues below)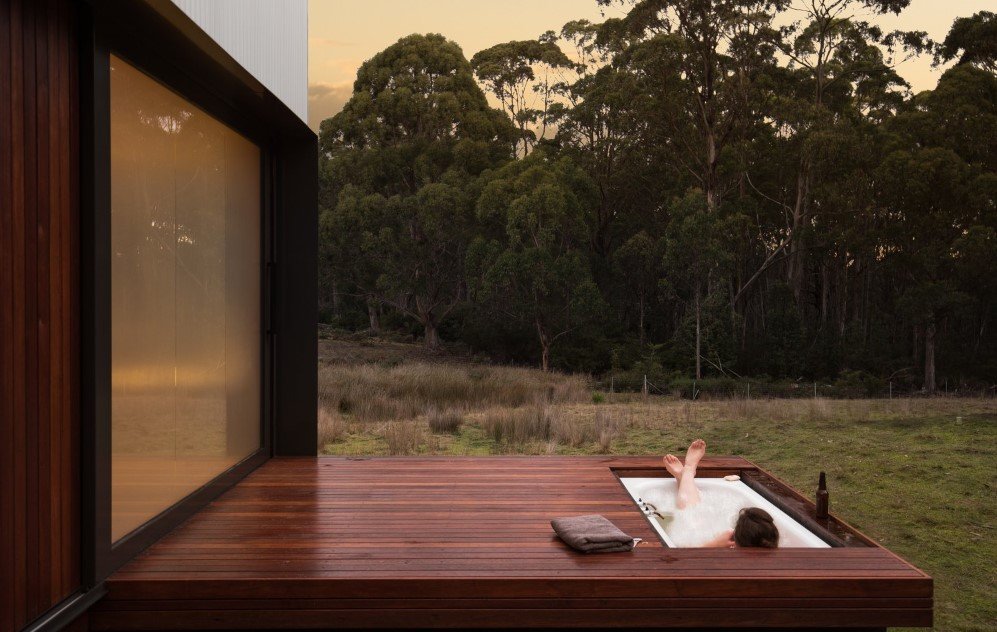 "Translucent glass in the sliding doors references the light qualities of Japanese rice-paper screens, creating a sense of enclosure and privacy at night, while encouraging the occupant to open them during the day," explain the architects. "They also prevent birds, including the endangered swift parrot, from attempting to fly through the building and striking the glass."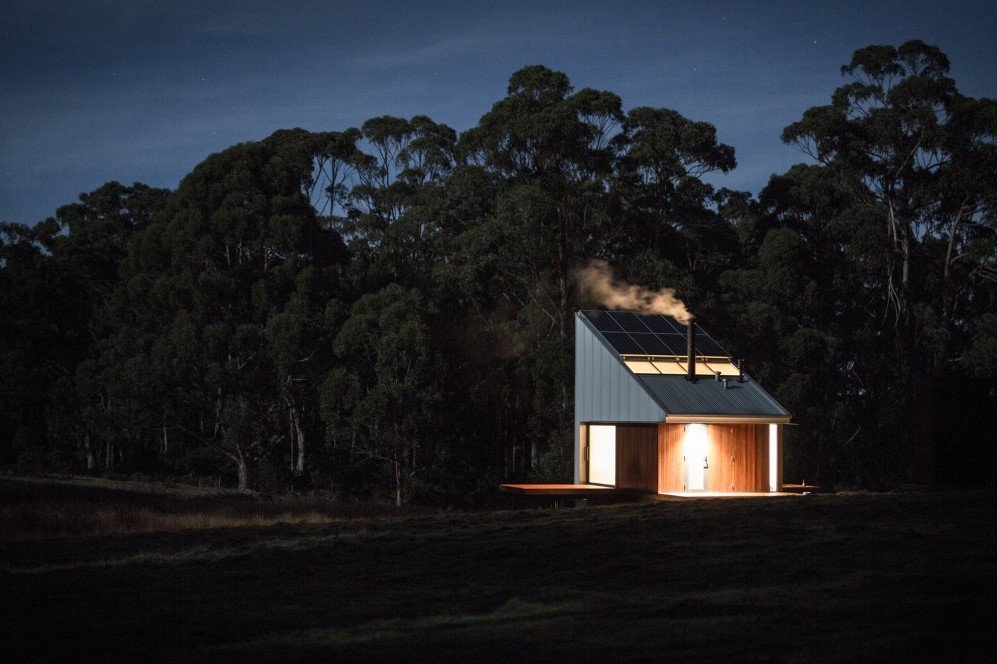 The bedroom is set in a quiet sleeping loft, accessed via ladder. The kitchen at the back of the home has a Nectre Bakers oven that is used for baking whilst providing a sharp contrast to the interior of the kitchen. It also acts as a space heater in the winters. A seating area facing the south provides expansive and spectacular views through a large glass window.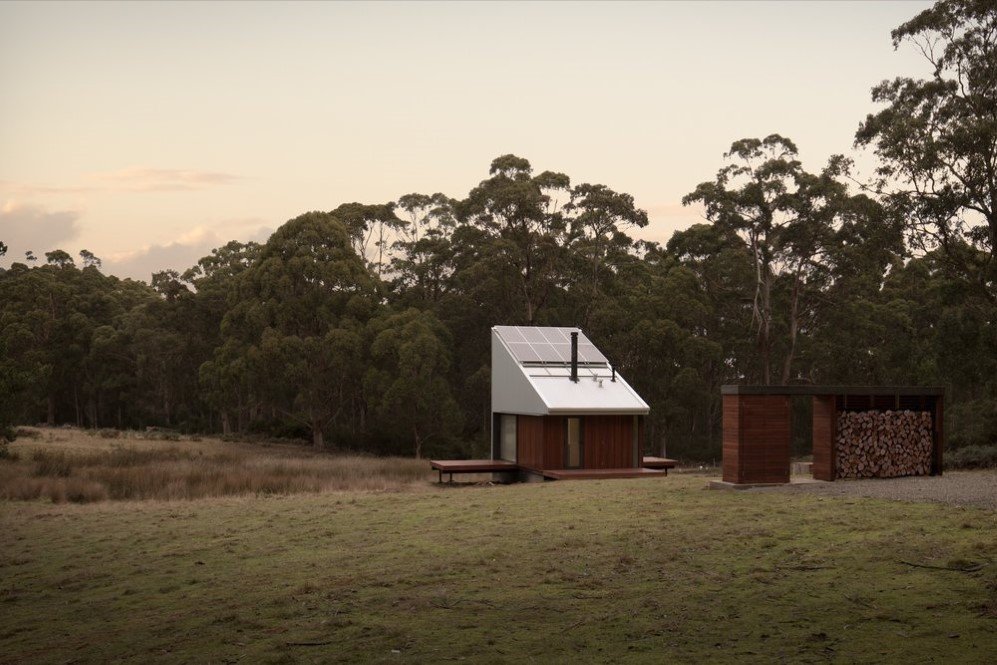 All Images: © Rob Maver via Maguire + Devine Architects
h/t: Dwell