World's first fully 3D printed bike 'Nera' looks something from the future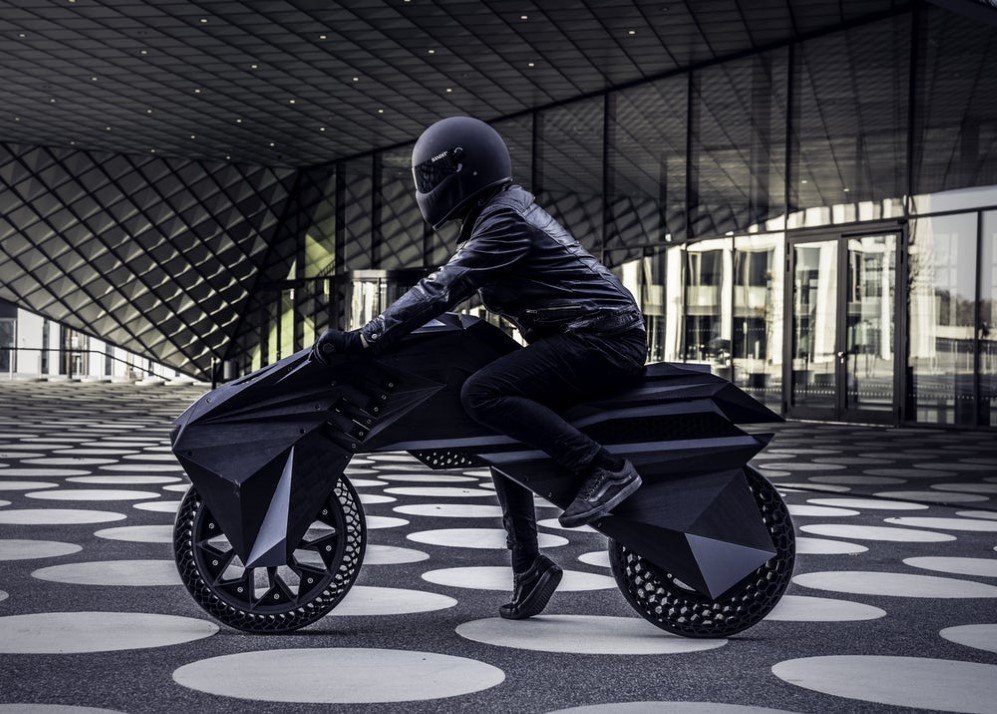 Many electric motorcycles have deviated from the conventional designs of their gas-powered counterparts, including the Zeus and Roscie. But now there is a game-changer in the market — a bike, which is designed explicitly for Fused Filament Fabrication printing. The world's first fully 3D-printed electric motorcycle 'Nera' was revealed by BigRep at this year's formnext additive manufacturing exhibition. It has been launched as a prototype for their research into the potential of 3D printing. Its groundbreaking features include forkless steering, embedded electronics, and airless tires.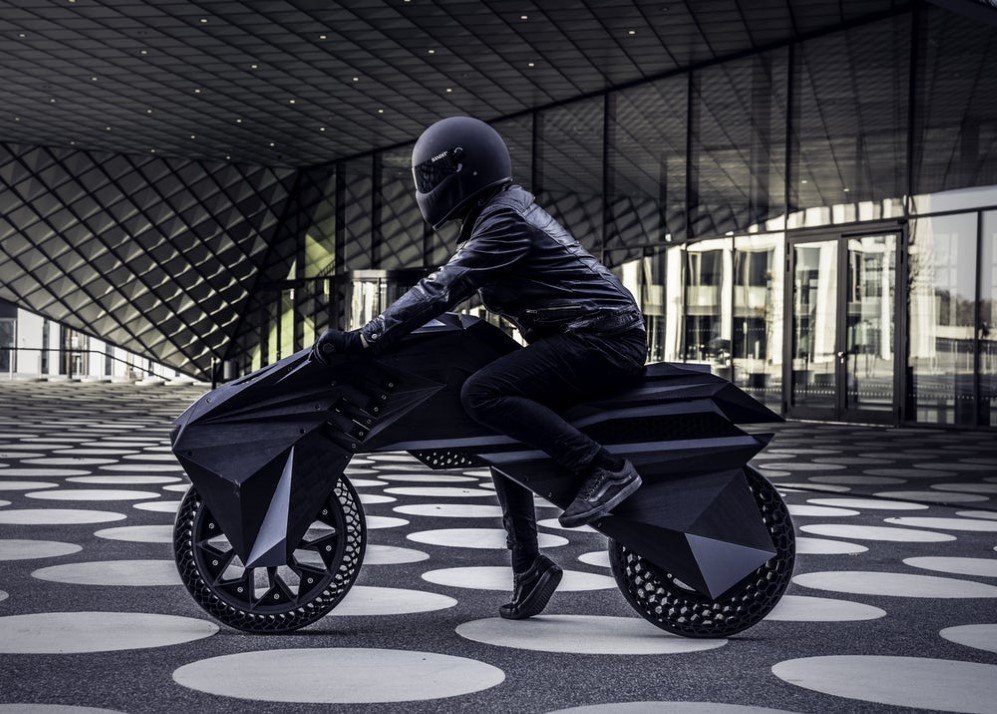 Image Credit: BigRep
It is developed by Maximilian Sedlak and Marco Mattia Cristofori, who are part of the German manufacturer's innovation lab and consultancy NOWlab. Excluding the electrical components, Nera features complete 3D-printed parts such as rims, tires, frame, seat, and fork. The dimensions of the Nera bike are 190 cm x 90 cm x 55 cm (74.8 in x 35.4 in x 21.6 in). The bike was printed on BigRep's large-scale 3D printers using PETH, ProHT, PLA, and ProFLEX filaments through a nozzle of the size 0.6 – 1mm at a layer height of 0.4 – 0.6 mm. The total number of 3D-printed parts is 15. The biggest single 3D-printed part is of the size 120 cm x 45 cm x 20 cm. The size of the bike is approximately 60 kg including the battery, electric motor, and all components.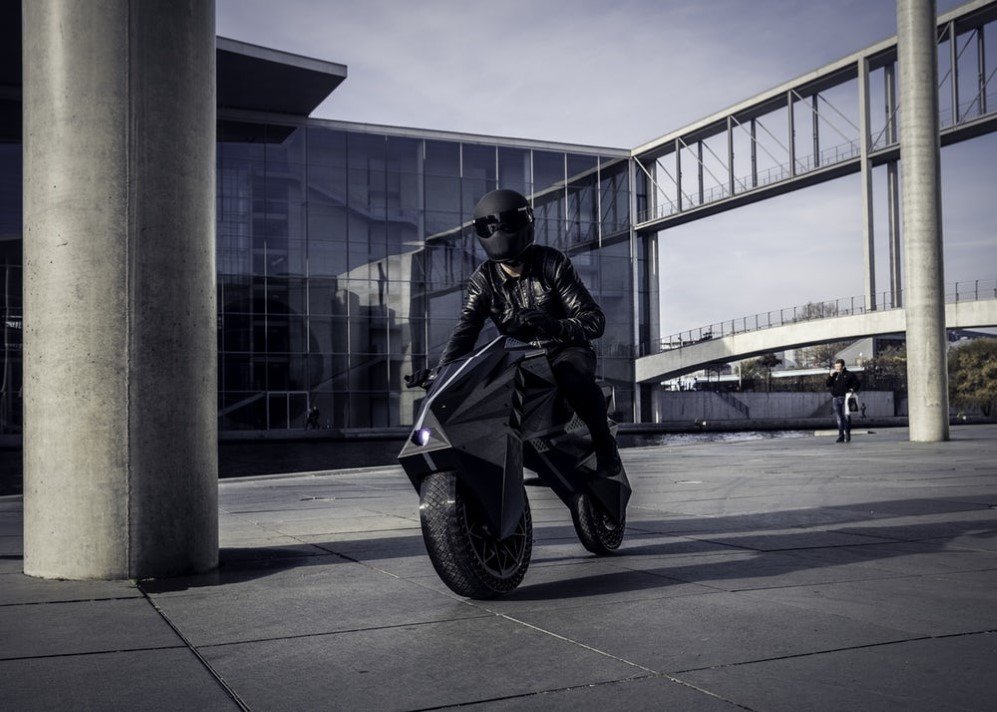 Image Credit: BigRep
Recommended for you (article continues below)
The engineers didn't adopt the conventional motorcycle designs but instead imagined a bike for large-format FFF technology. The Nera bike replaced the traditional suspension found in motorcycles with flexible bumpers. It comes with a lightweight rhomboid wheel rim. The electric engine can be fitted in a customizable case.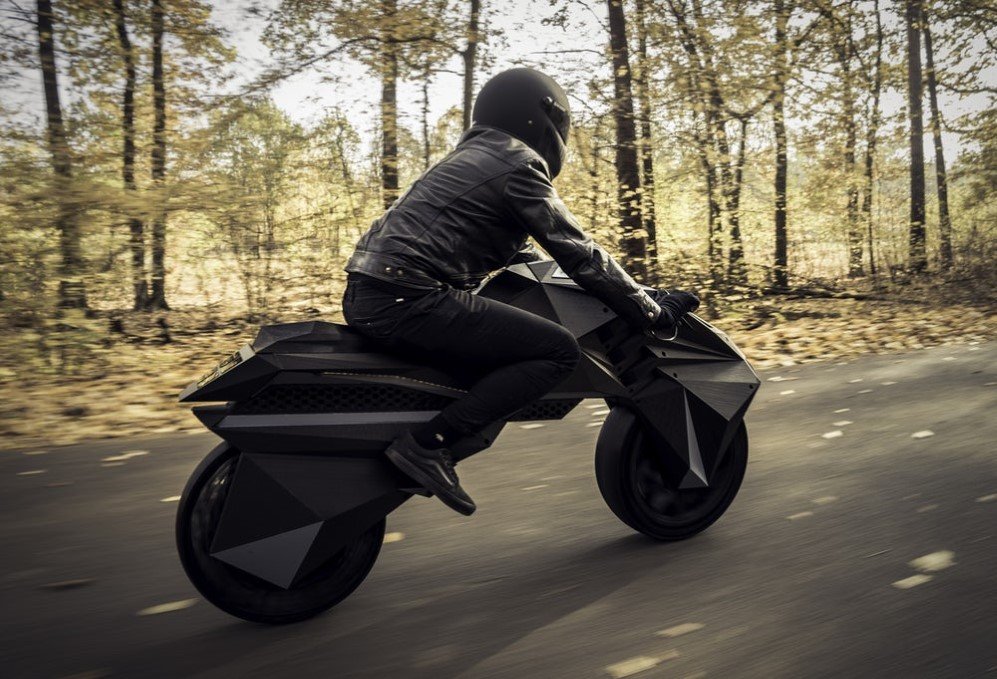 Image Credit: BigRep
Sadly, Nera is just a design study, and you won't see any Nera bike zooming down a road near you. Nera and other prototypes developed by the NOWlab are reshaping the technology and are pushing the limits of engineering creativity. As of now, no details about the range, performance or drivetrain is unavailable.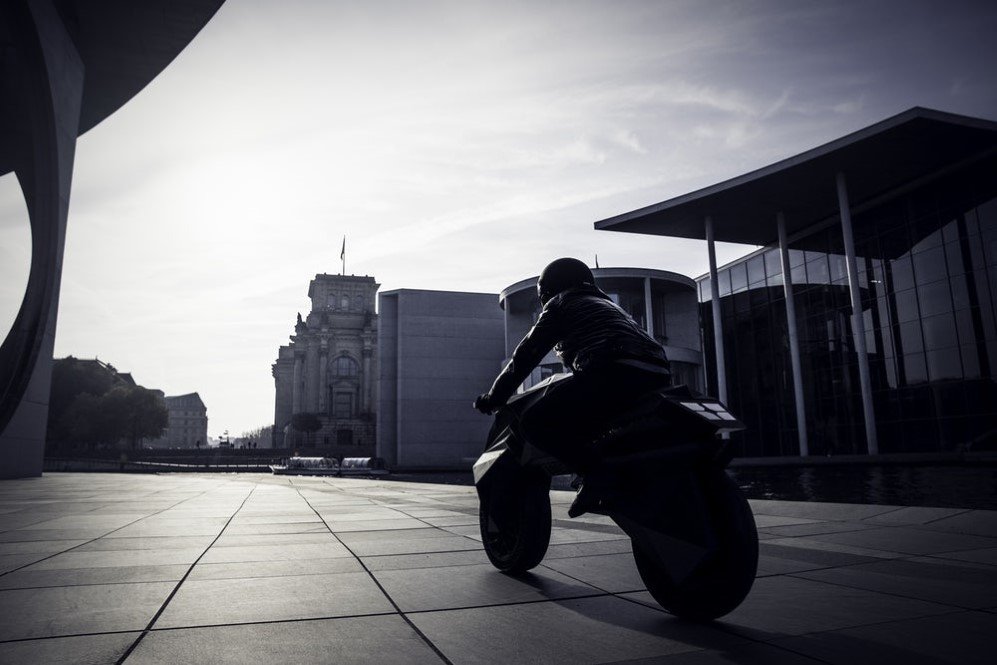 Image Credit: BigRep
h/t: Design Boom