Nike's new self-lacing sneakers can be adjusted via smartphone app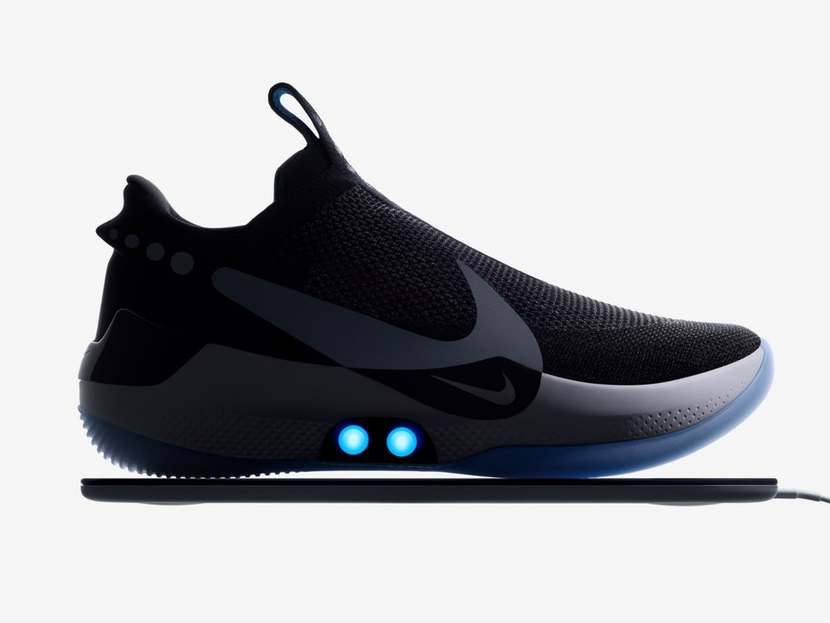 It is still every sneaker lover's dream to put on one of those self-lacing Nikes that Marty McFly donned in Back to the Future II almost 30 years ago. And Nike might make this dream come true! A taste of similar, quirky prototypes was given to some fortunate individuals, and Nike is now all ready to launch these better than a dream, budding self-lacing basketball shoes for the multitude of enthusiasts waiting eagerly to get a run at them. It is proposed that these shoes would not only lace themselves but will also accommodate recommended tightness settings which can be controlled through a smartphone.
Making the big reveal just before Christmas, Nike introduced their redesigned self-lacing shoes, announcing that they would arrive in 2019. Nike introduced 1500 of these amazing things in 2011 and presented another special edition in 2015. Carrying a hefty price tag of US$720 per pair, Nike then boomed the market with their Hyper Adapt 1.0 sneakers in 2016.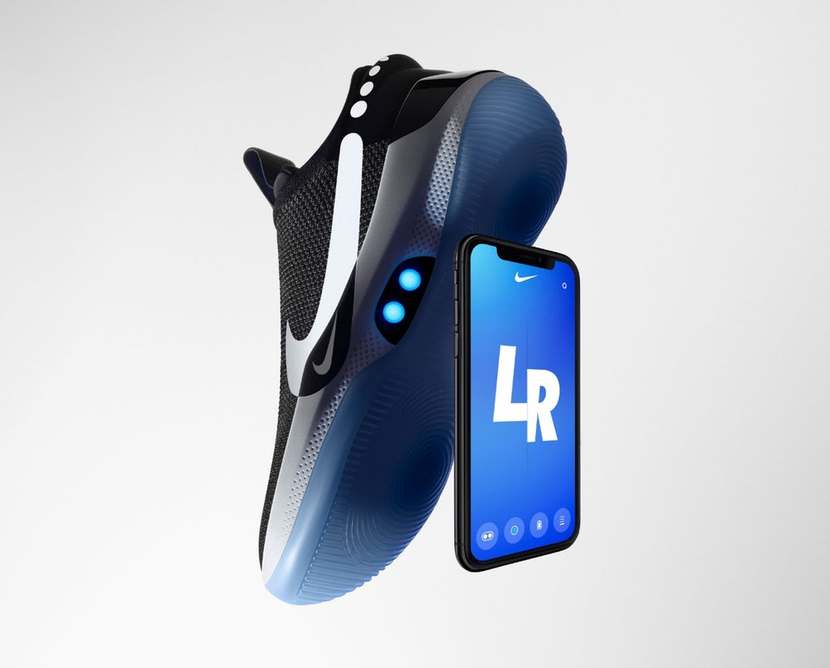 Image Credits: Nike
All set with Nike's latest power-lacing system, the Nike Adapt BB are custom built shoes for basketball players. A motor and gear train take control, once a foot slips into the shoes, and automatically fine-tunes the tightness of the shoe until the wearer feels a comfortable, snug fit.
What Nike imagines for Adapt BB is more than just pre-game help. Either through manual touch or a buddy smartphone app, users will be able to adjust different tightness settings based on the situation. A player might want a looser fit during the warm-up, or a tighter fit in between the buzzers and again a looser fit through the timeout or break. All settings are meant to make players feel as comfortable as possible!
Remarkably, Nike says that the future firmware rejuvenations will let the user pre-program settings for tightness as per specific scenarios like warm-ups. Other digital services and features for fitness are expected to follow.
Recommended for you (article continues below)
Image Credits: Nike
Adapt BB's target customers were basketball players, according to Nike, as throughout a game their feet are inflicted with sudden changes, increasing up to half a size. Jayson Tatum, the Boston Celtics small forward, was brought in to help test the sneakers through trial and pickup games.
Eric Avar, Nike VP Creative Director of Innovation, explained Nike's vision saying, "Through a regular basketball game the player's foot changes and the capability to swiftly change your fit by untying your shoe to intensify blood flow and then tighten again for efficiency is a crucial element that we believe will progress the athlete's experience."
Image Credits: Nike
Anticipated to hit the market in spring 2019 (Northern Hemisphere), the Nike Adapt BB's are predicted to cost around $350 (basically a lot!).
h/t: New Atlas