'Moley' is a robotic chef that can prepare over 100 meals at your home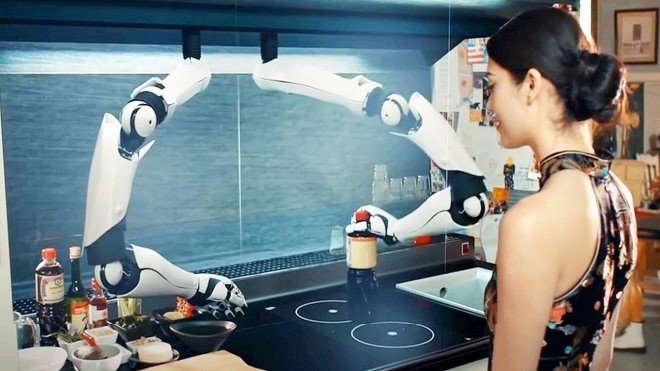 Are you tired of working alone in the kitchen? Not being able to afford a good chef? Or simply not having enough time to cook for yourself because of a busy schedule? Worry no more because the Moley Robotics has created a solution for all of your kitchen related problems! They have come up with "The Moley Robotic Kitchen", a state of art cooking robot. It not only learns recipes, but also cooks them for you and clean up afterwards! This isn't it, you can even record a video of yourself cooking a specific meal or download a video from the internet and expect Moley Robotic Kitchen to accurately mimic every step of the chef to recreate the dish!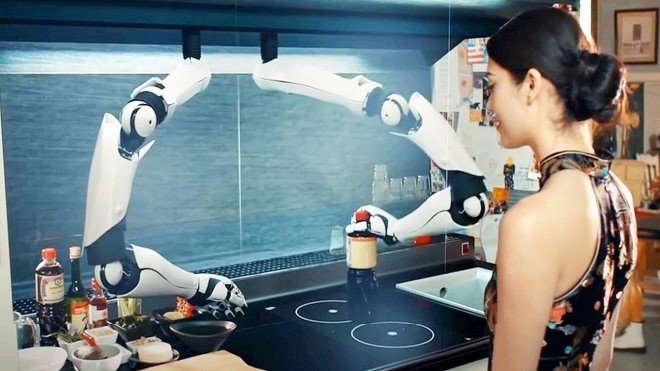 Image: © Moley Robotics
Moreover, you can even select the type of cuisine, number of portions, dietary restrictions, calorie count, ingredients, etc. from the recipe library. Once all of the preferences have been listed, all you need to do is provide washed and chopped ingredients and tap 'start' – Moley robotic chef will do the rest! As for cleaning up, Moley is decent enough to not leave your kitchen messy so you don't have to worry about a pile of dirty plates piled up to be cleaned.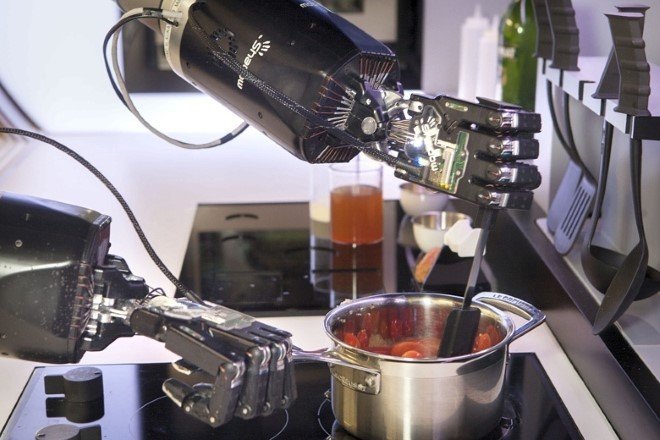 Image: © Moley Robotics
Recommended for you (article continues below)
Moley's robot has human-like hands, movable fingers and two arms that are mounted on a wall. In addition to these arms, the robot comes with a full suite of appliances, cabinetry and safety features. And when the robot is not working, its arms retract themselves and the glass doors glide across the area to safely close it off from the rest of the kitchen. This robotic chef is operated through a touch screen and can also be instructed via smartphone or tablet.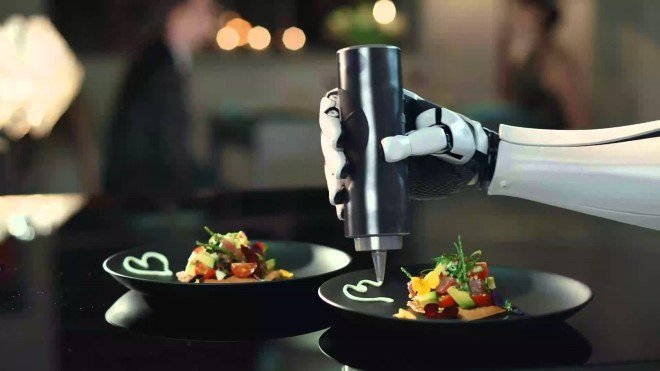 Image: © Moley Robotics
Mark Oleynik, CEO and founder of the Moley Robotics, said, "Before this machine came into the market, nobody can understand that it's possible to build a machine which generally can cook any dish in the world, because it looks impossible before we are inventing this kitchen. Now, it's possible. The machine can do much more than you can do individually, because the machine can collect the knowledge from a lot of individuals and transfer it to your flat."
I have heard of robots taking over mundane tasks in industries but never have I heard of a robotic chef who cooks delicious meals without even tasting its food! What's next? A robotic musician?
h/t: Tree Hugger