Baragaño's prefab house is clad in vertical timber slats and slate roof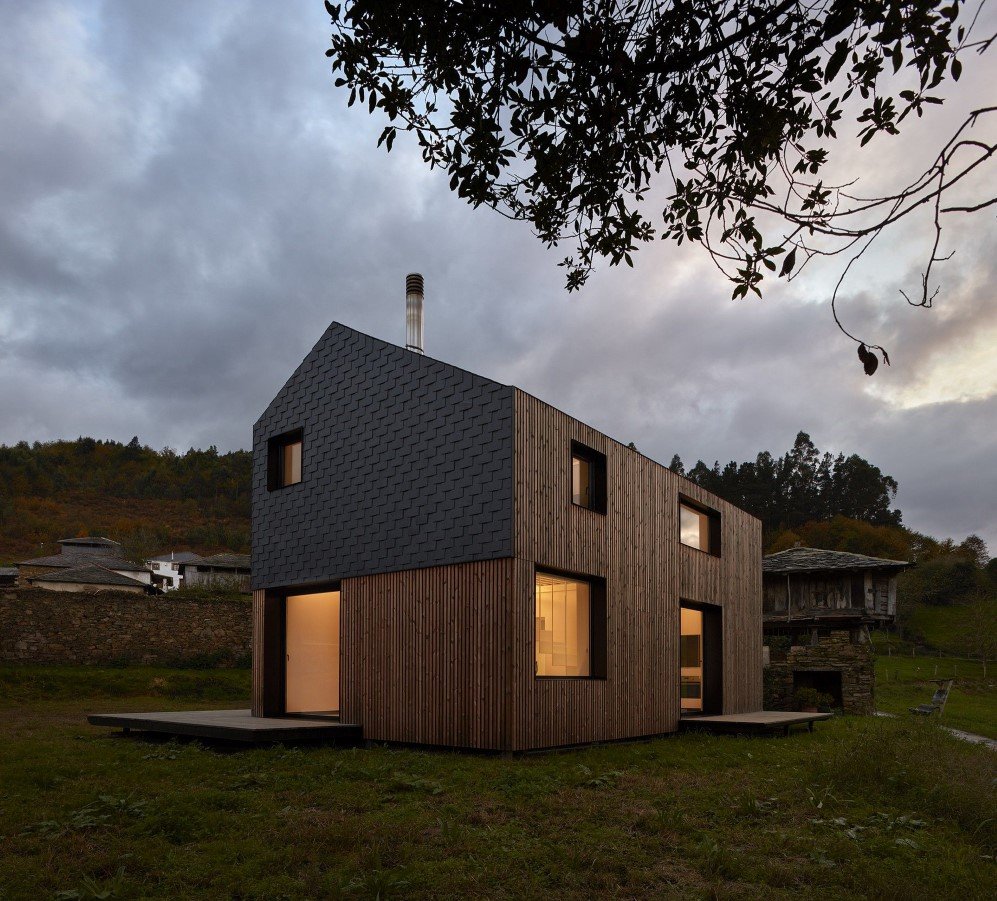 Prefab homes are the new "in" thing in the architectural world and we really can't reserve ourselves from saying that the trend has been best materialized by none other than Madrid-based studio, Baragaño. The Montaña House took 4 months to be prefabricated in a factory and was then installed in a small Spanish town, Valdés. The home's internal structure is completely made up of galvanized steel while the exterior is inspired by local wooden granaries and hence features vertical slats of timber. However, the statement component of the façade is undoubtedly the slate roof that has been installed by a local craftsman. The roof gracefully extends downwards on the second floor on one of the sides where the window rests sunken into the façade.
The interior of the house is as simple yet elegant as the exterior. The ground floor features a small kitchen, a suspended fireplace and a metal staircase that leads to the upper floor. The second floor has a quite simple floor plan as well with two bedrooms, separated by nothing but a polycarbonate panel. One of the bedrooms includes a grand bathtub in its attached washroom. Needless to say, this prefab house is as complete as a house one can get!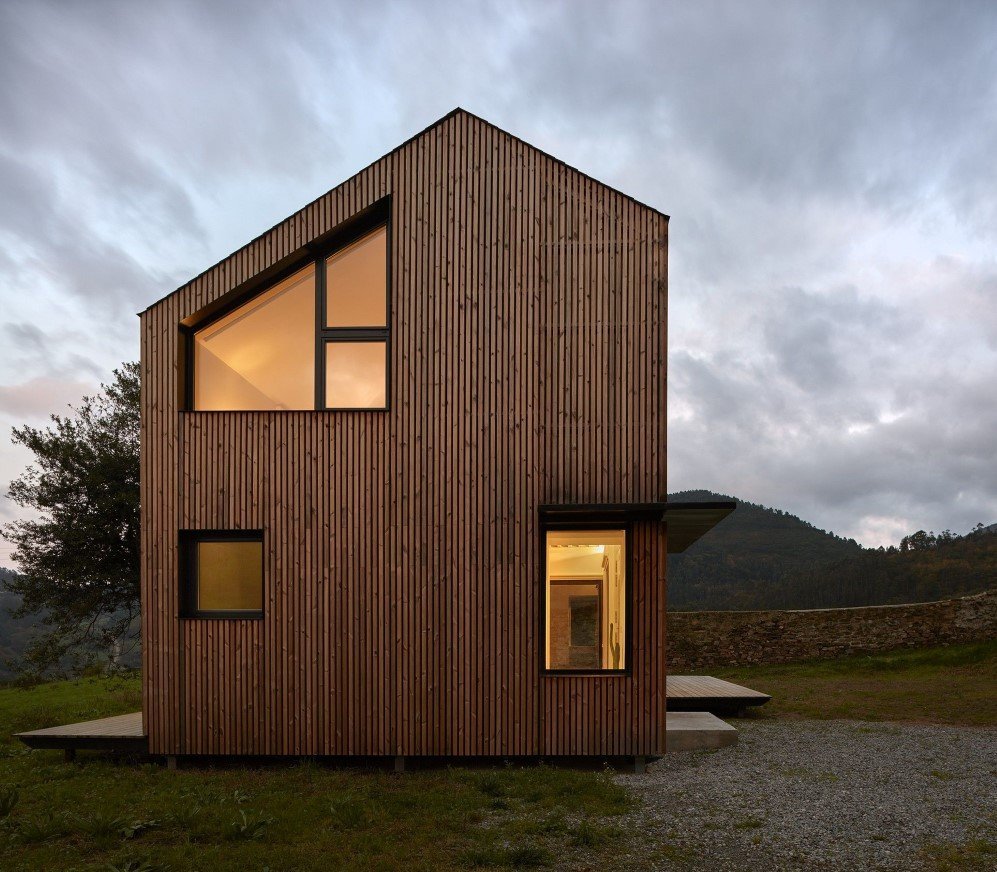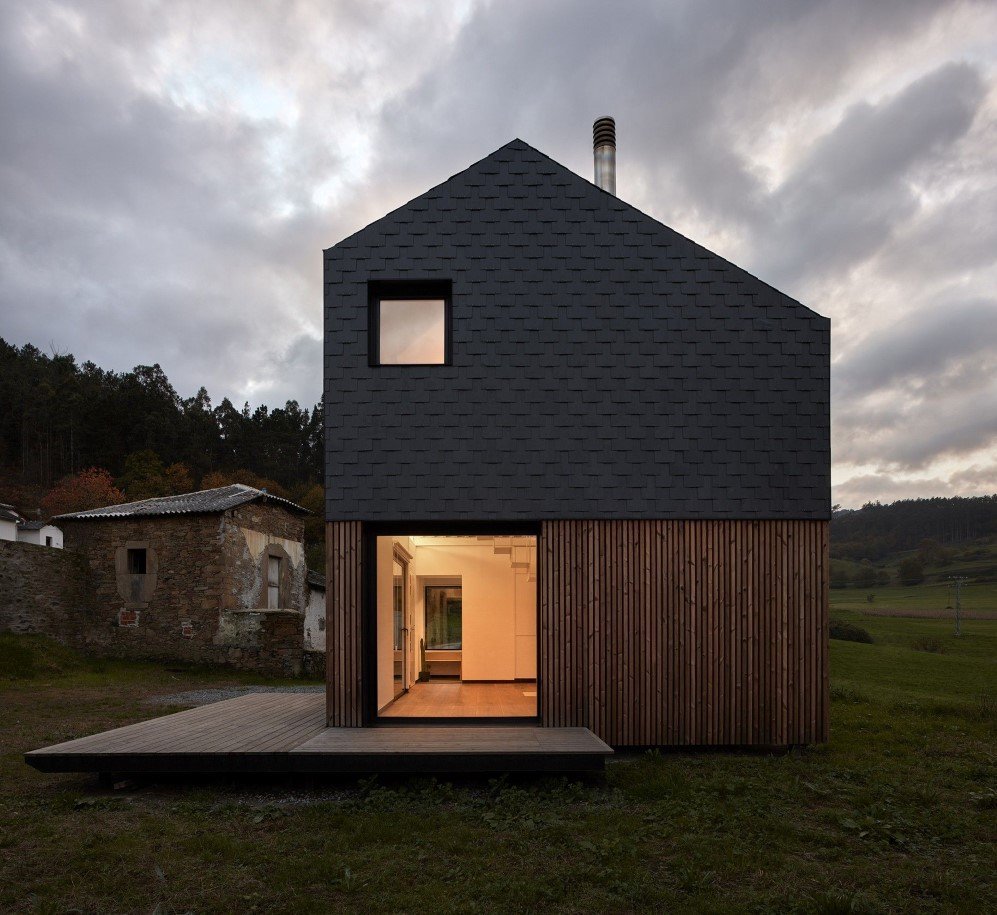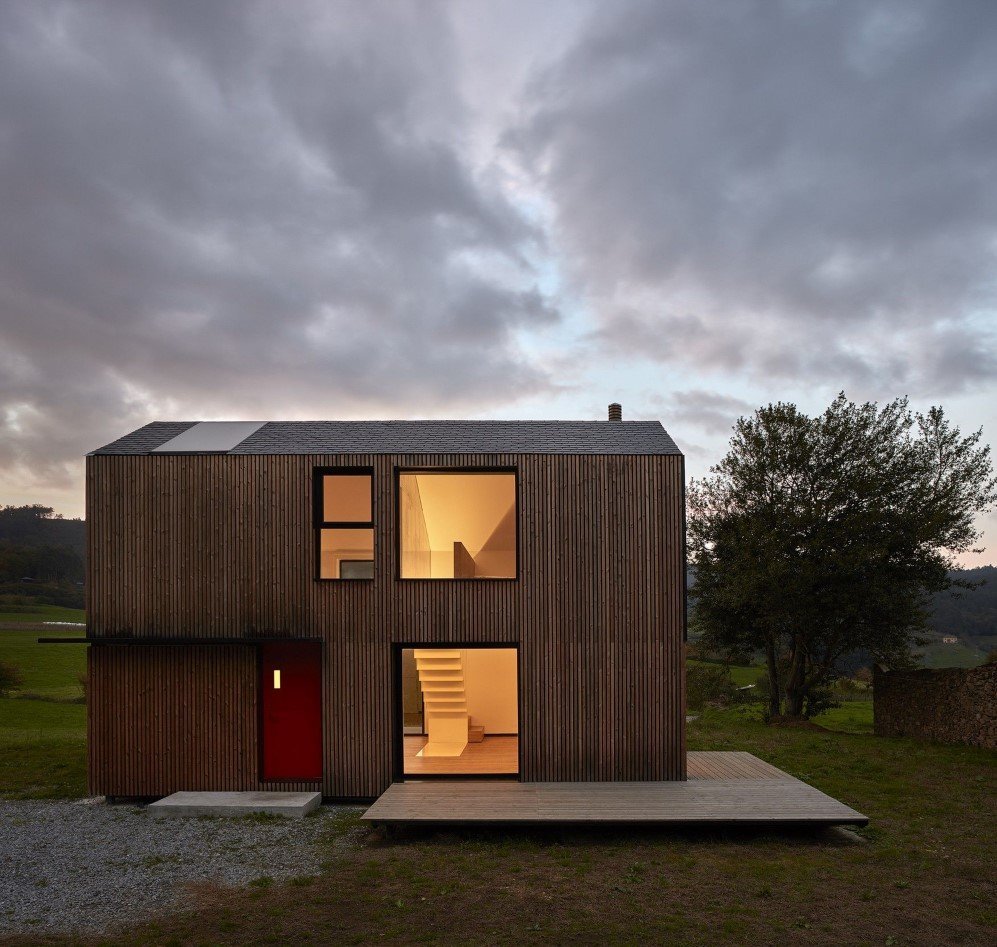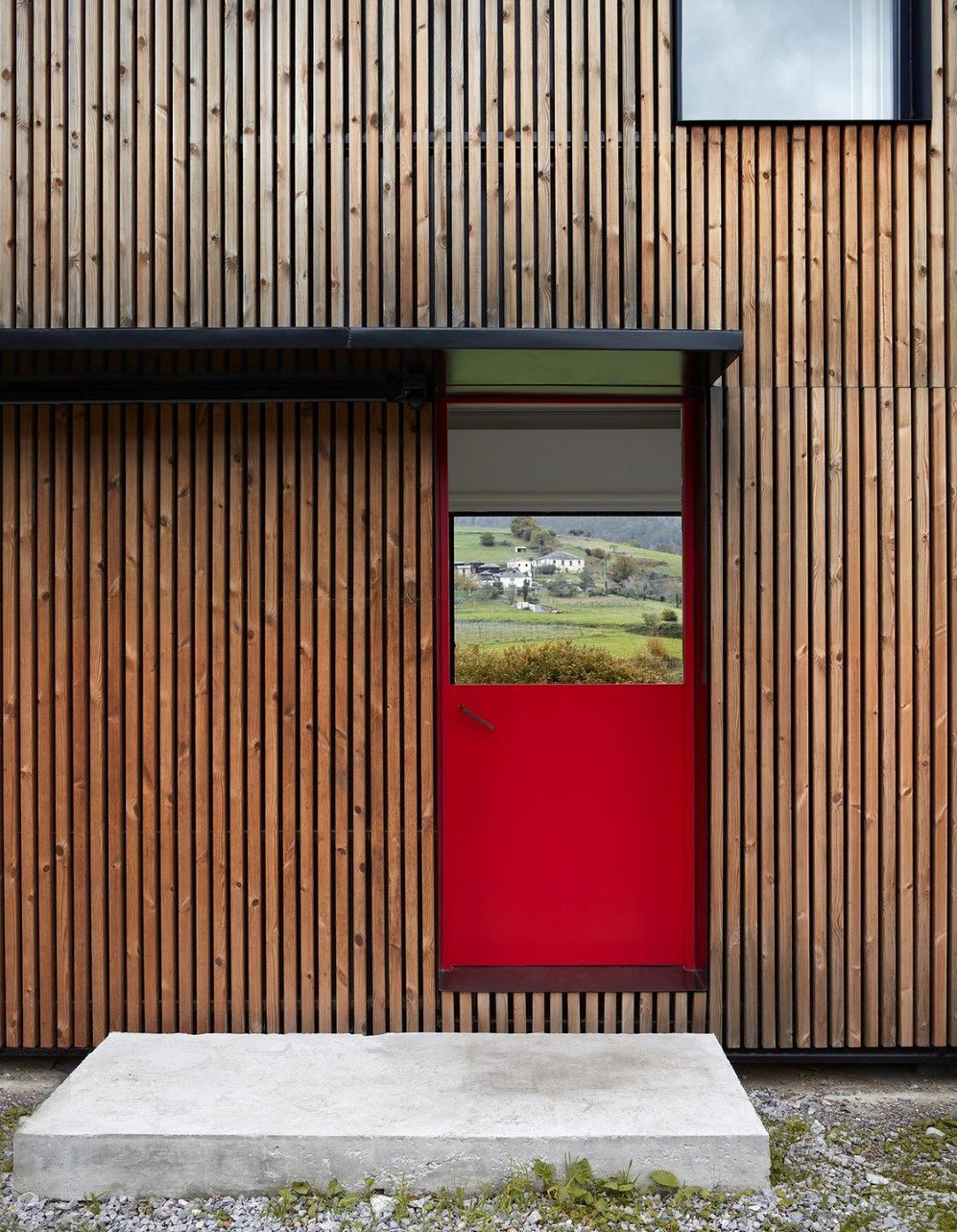 Recommended for you (article continues below)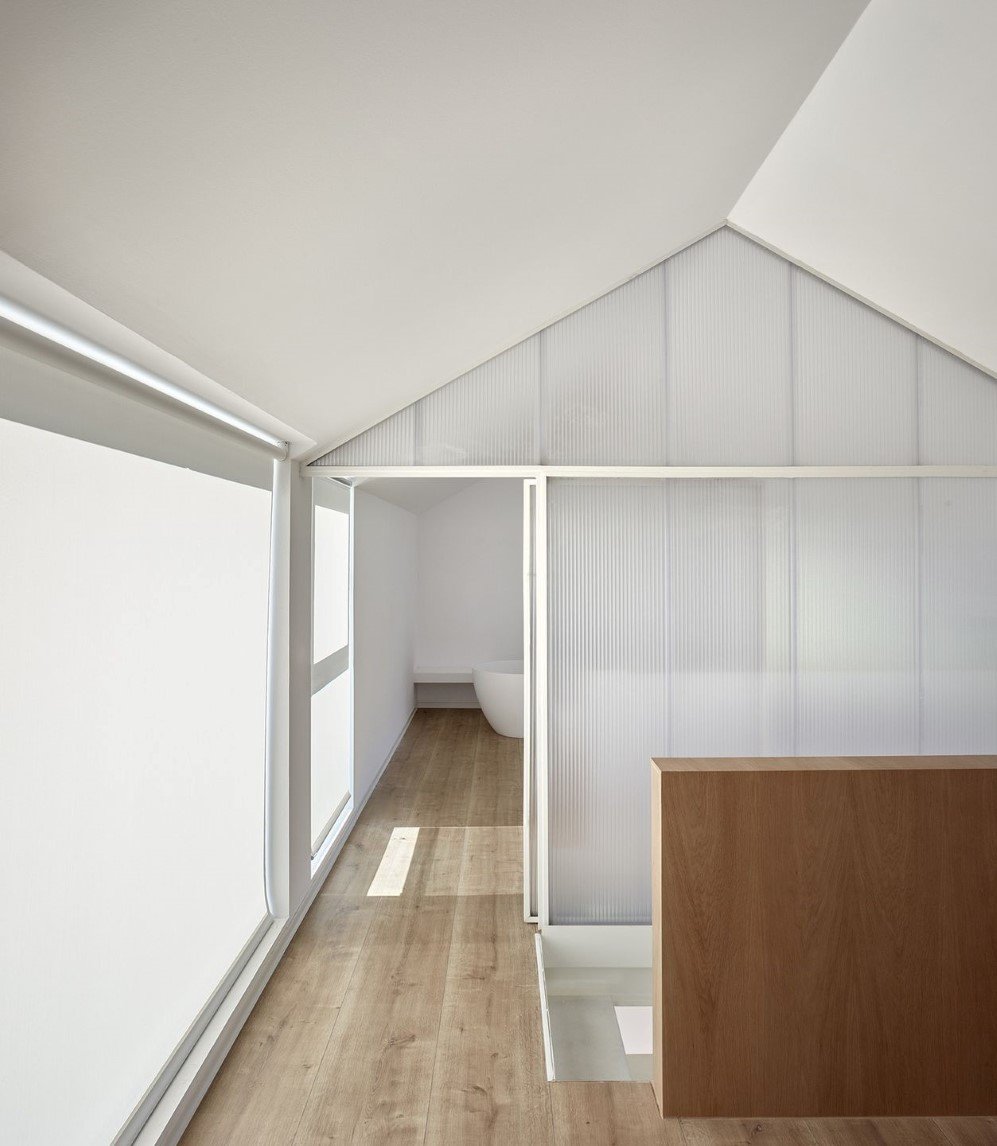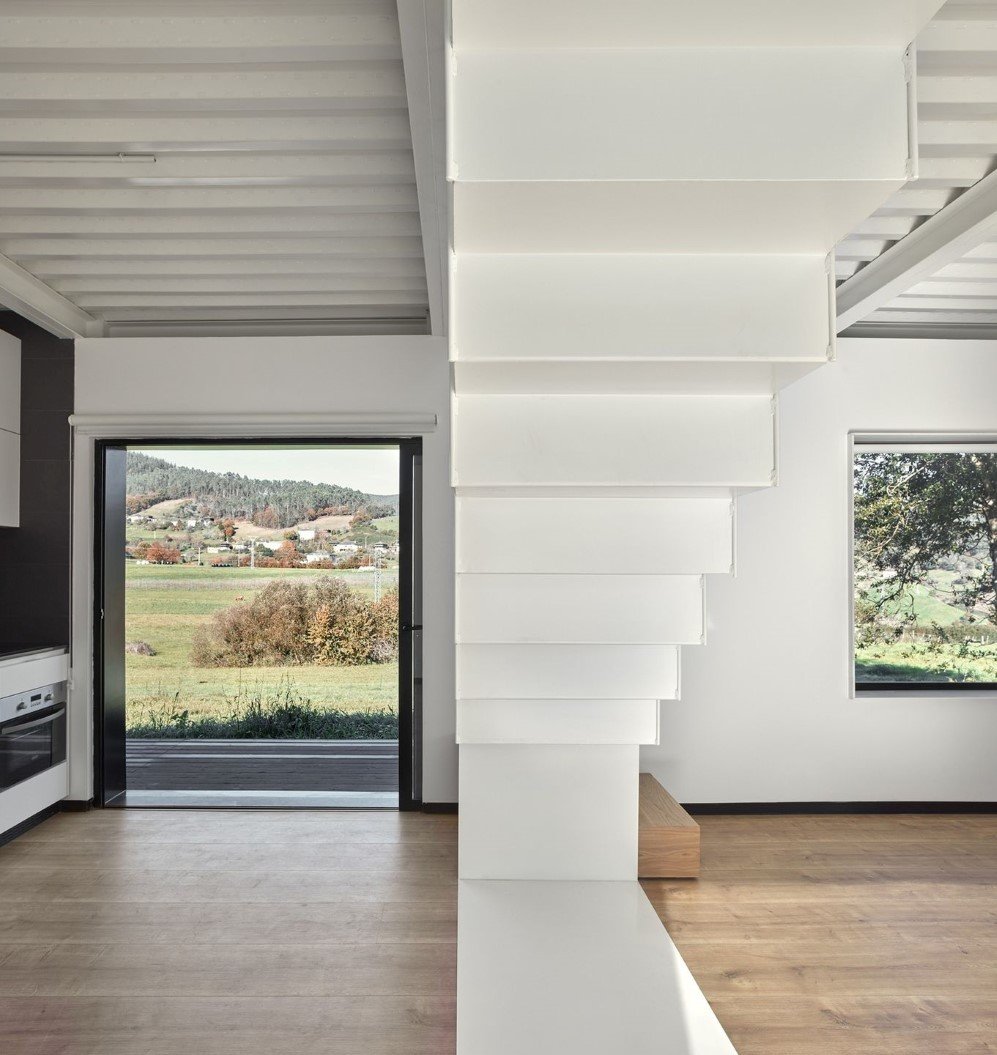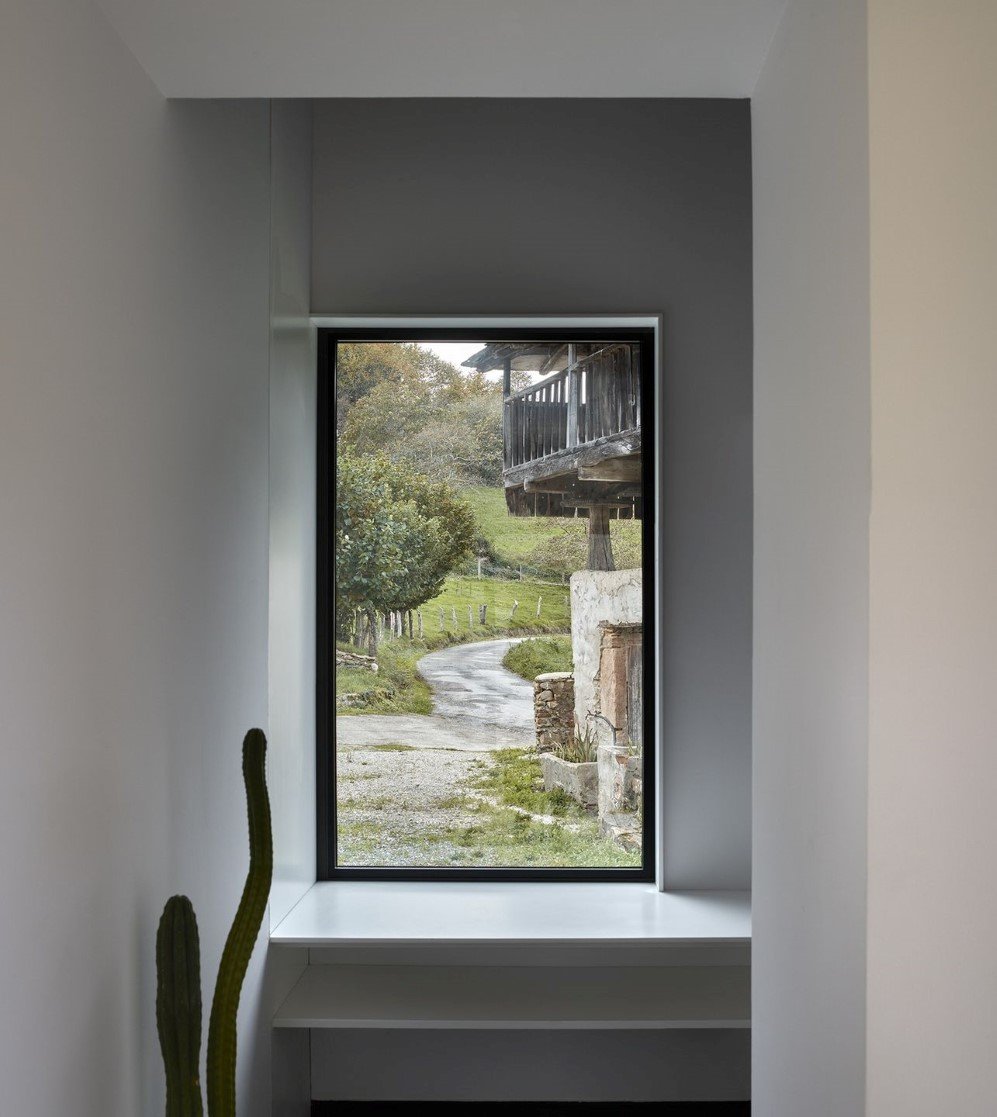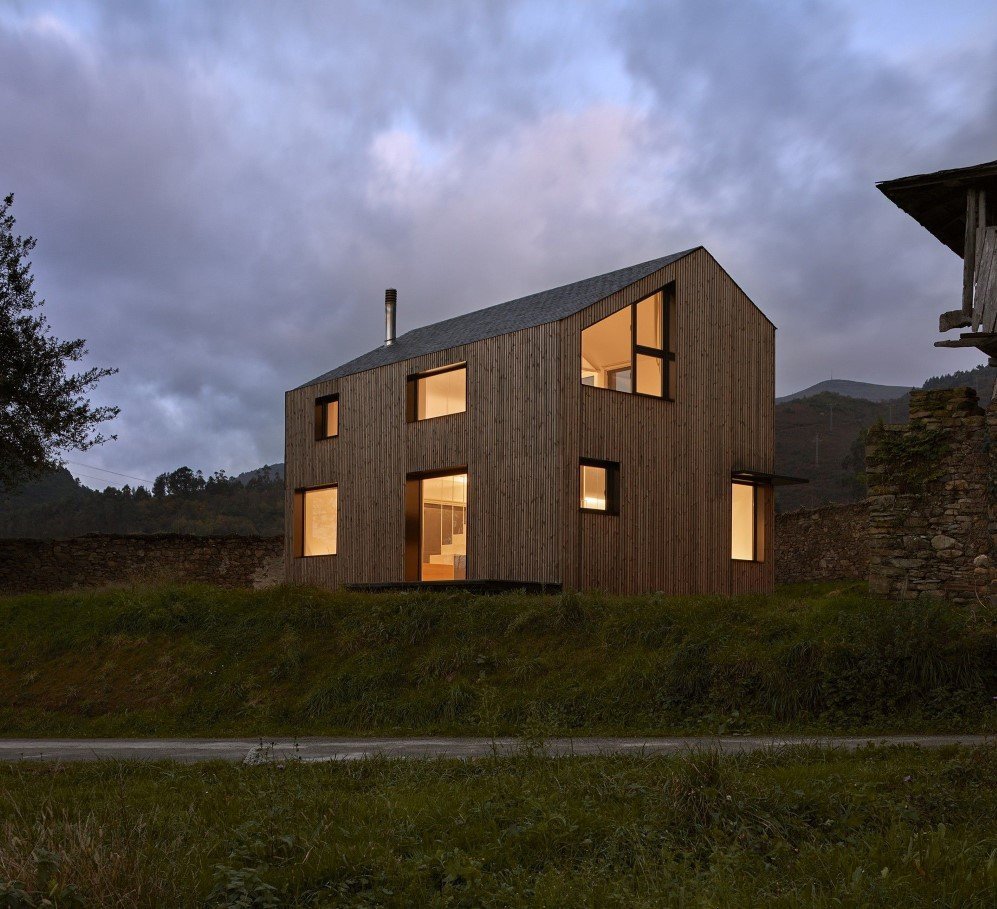 All Images: © Mariela Apollonio
Architects: [baragaño]
h/t: Curbed