Behold the Breathing Beauty of Northern Lights at Kakslauttanen's Glass Igloos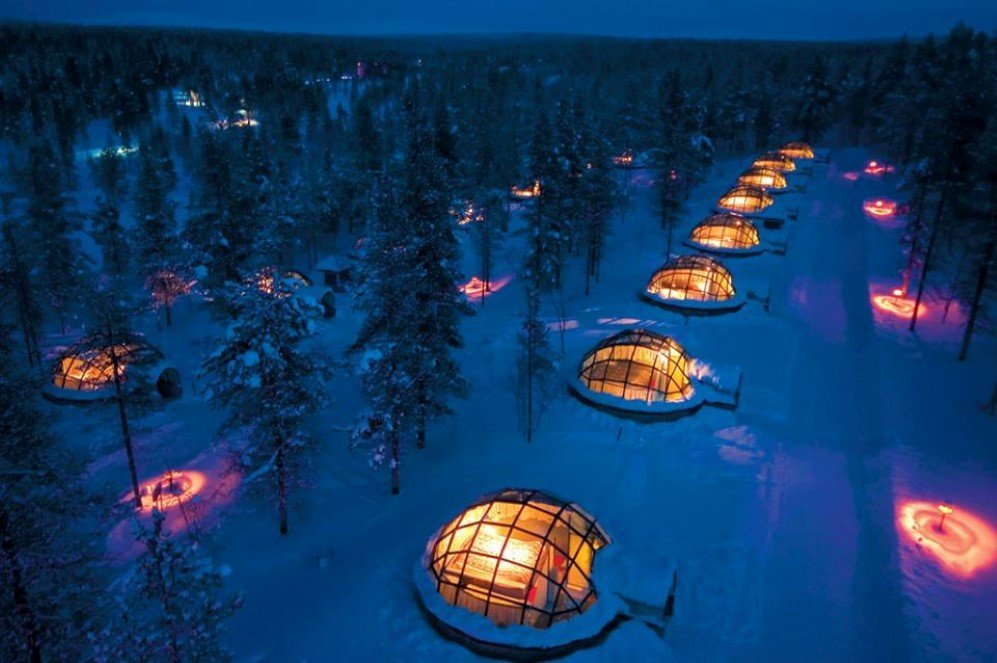 How could you possibly modify something as interesting as an igloo? Well, Kakslauttanen Arctic Resort in Finland gave it a try and truly succeeded at the job. The resort has constructed glass igloos to provide an unobstructed view of the starry sky and the fascinating auroras to its guests.
The field of glass igloos at an isolated location does not just have a beautiful view but also an interesting history. The spot was accidentally found by the resort's owner Jussi in 1973 when his car broke down and he decided to have an on the spur camping plan. The camping site has since then flourished into a properly managed resort with various accommodation options including log cabins, glass igloos as well as the traditional snow igloos. The transparent domes are however the most favorite amongst the guests who come from all over the world to view the Northern Lights without any hindrance and in the comfort of a cozy bed.
The resort looks like something out of this world when viewed from far away with rows of its lit-up glass igloos and the good part is, it gets better as you approach it and reach its best when you stay in one of them.
A stay in a two-person glass igloo will cost you around $455 a night.
Recommended for you (article continues below)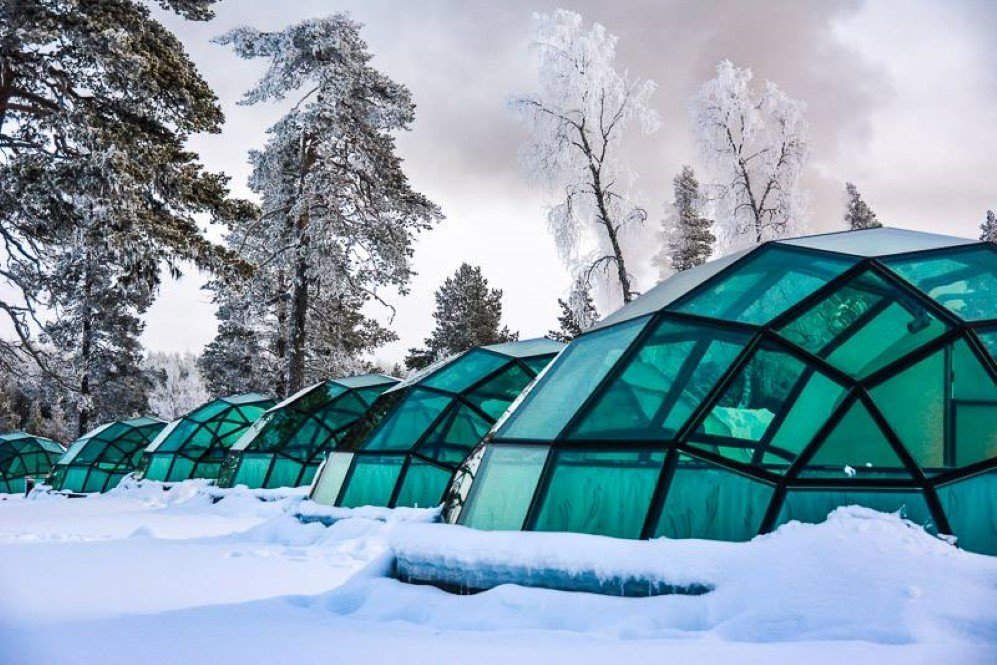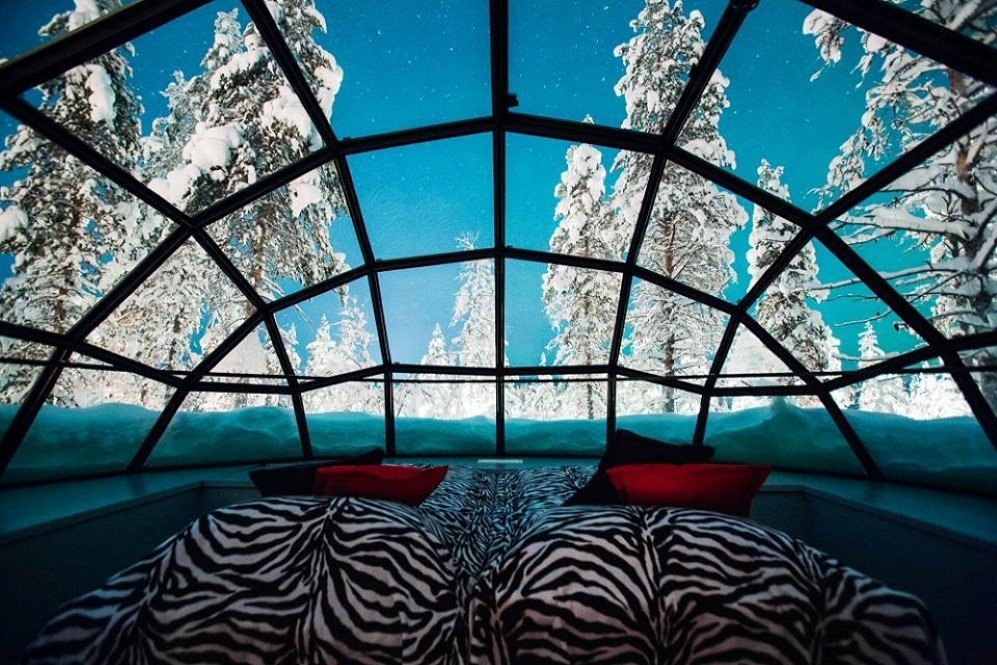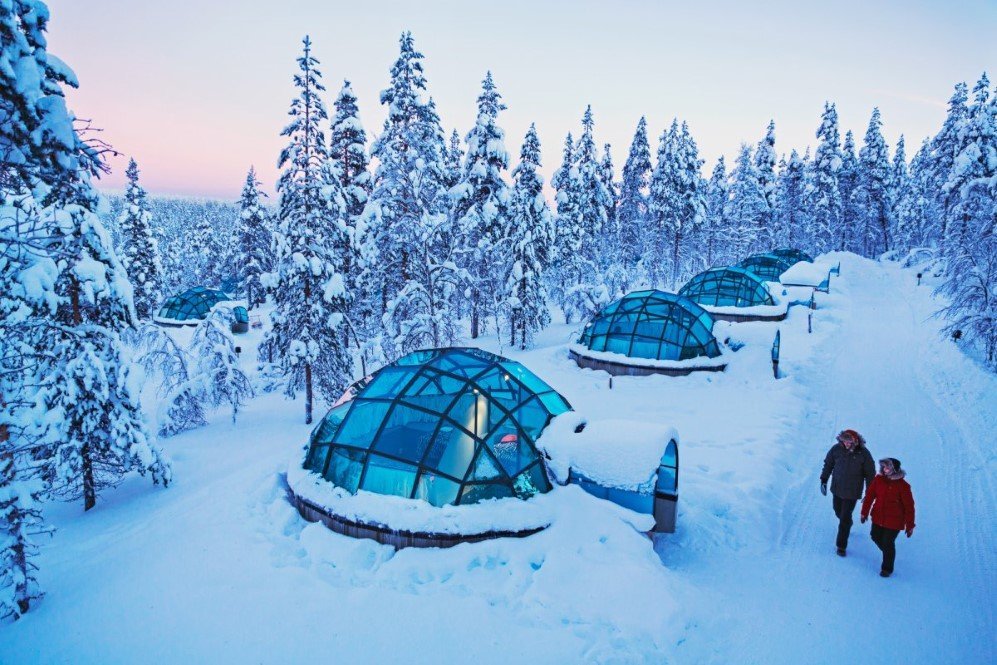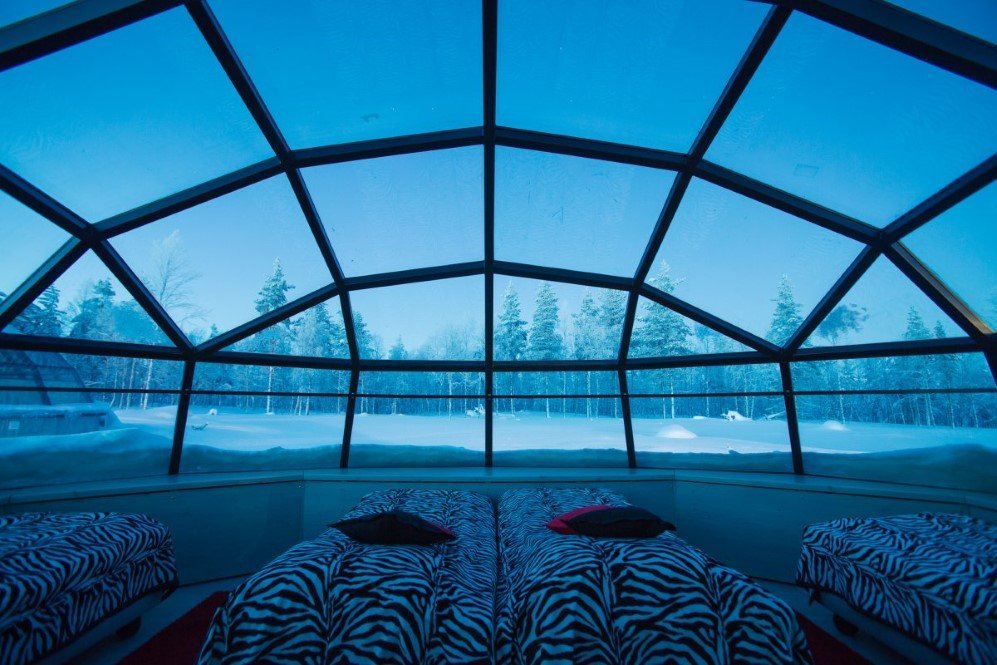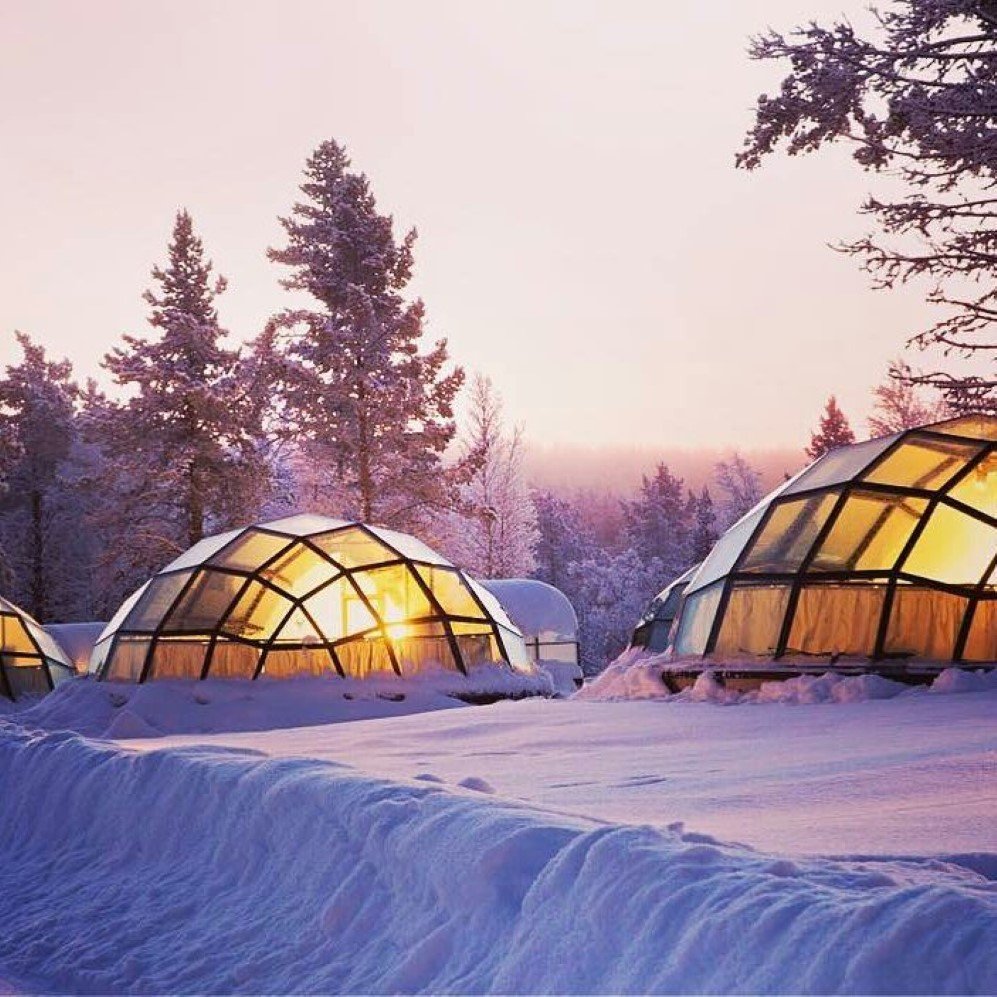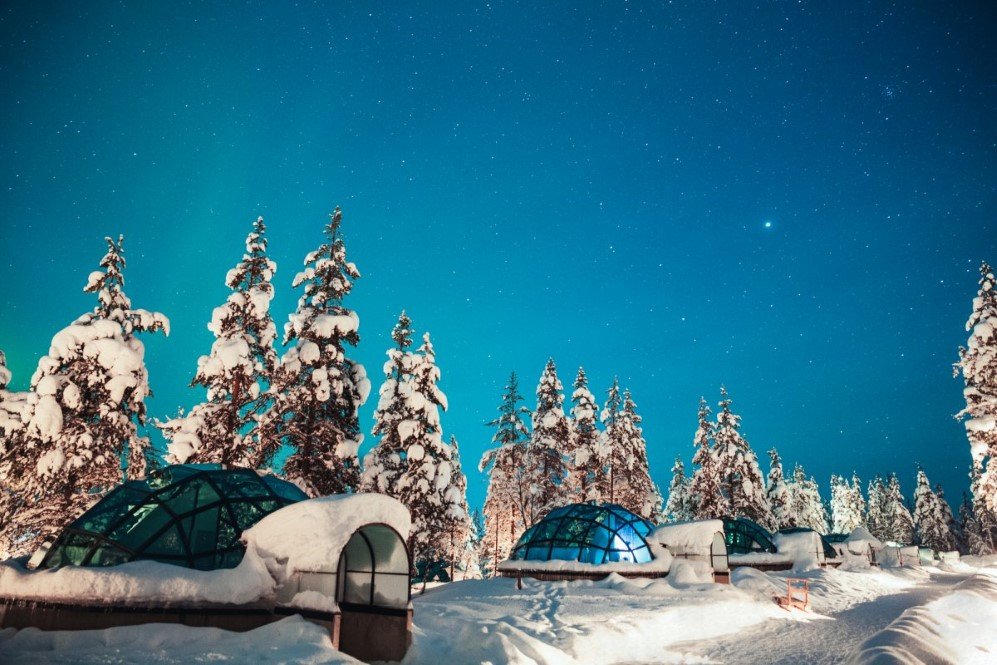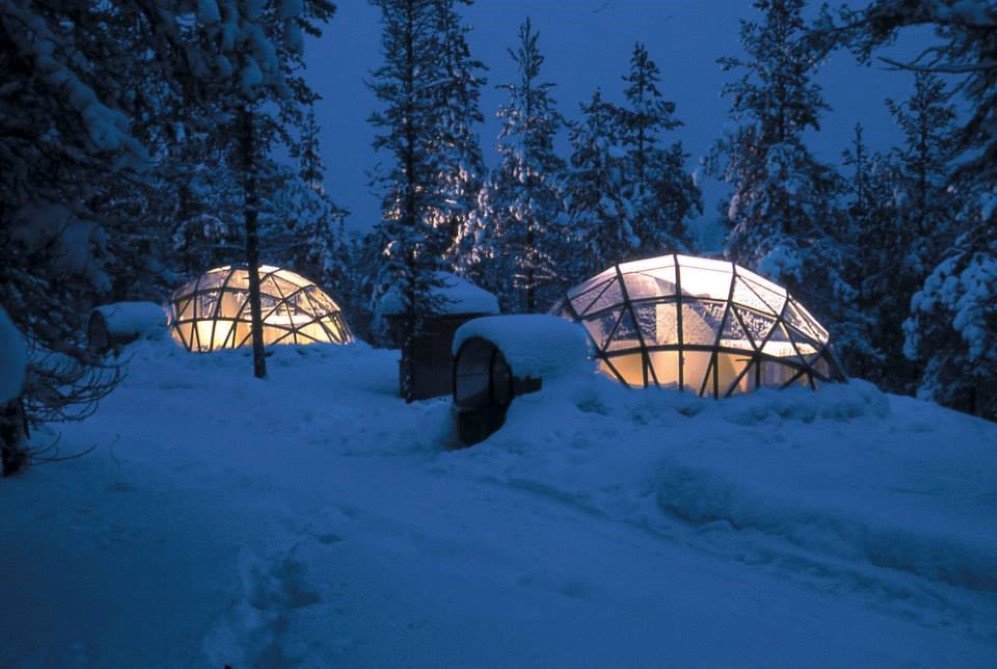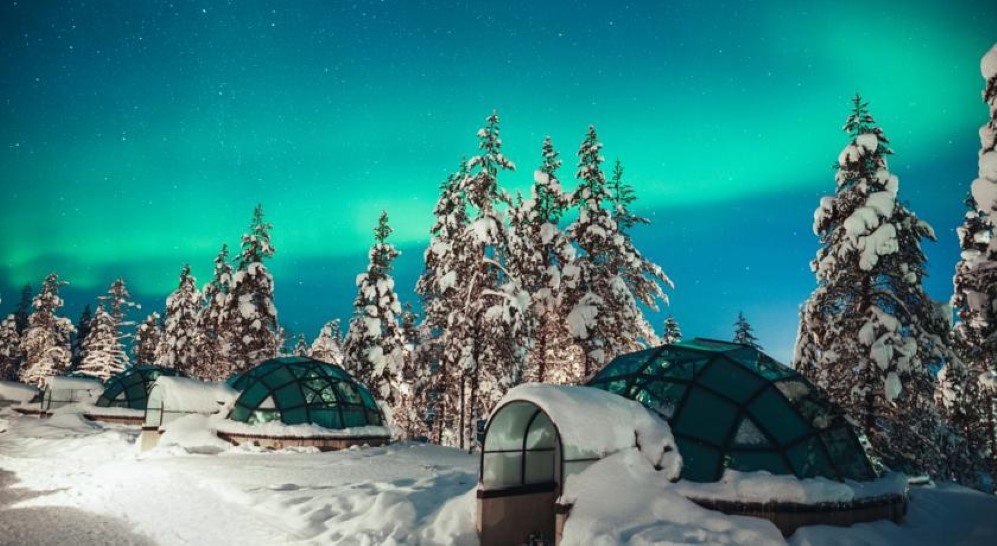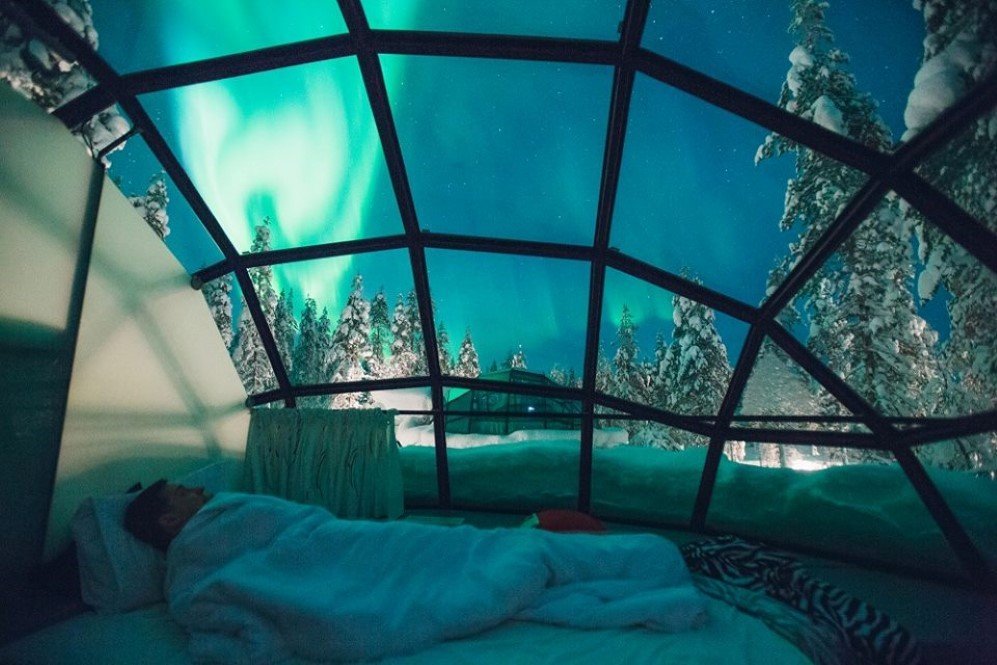 Images courtesy: Kakslauttanen Arctic Resort
References: Atlas Obscura, Slate