Elon Musk's Tesla Motors is producing ventilators from car parts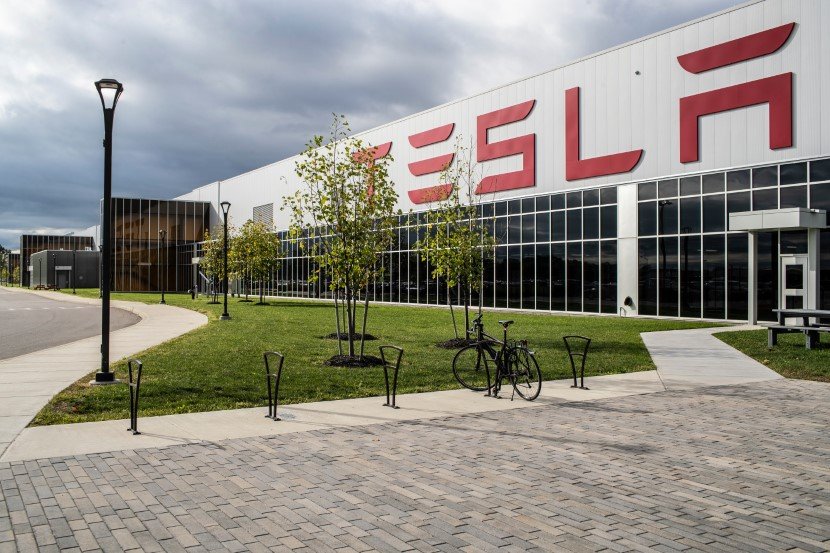 Tesla Motors
Elon Musk's Tesla Motors is well known for its innovative automobiles' production. As the world stays in quarantine, trying hard to stay safe from the coronavirus, hospitals are running severely short of medical equipment and safety clothing. Ventilators have been going short in a large number of hospitals and in the midst of this crisis, Tesla Motors announced that the company will be producing ventilators and will provide them to hospitals in need.
Medtronic announced Elon Musk's Tesla and SpaceX collaboration in producing respirator valves
This announcement came after another announcement by a biomedical engineering company called Medtronic. Medtronic specializes in Medical technology, and they're also producing ventilators but on April 4th, 2020 the company tweeted that SpaceX was going to help them by producing proportional solenoid valves for them. SpaceX is another company owned by Elon Musk.
#MDTisMobilizing with @elonmusk. Our collaboration with @Tesla / SpaceX is bearing fruit. @SpaceX is now making a vital component for critical care #ventilators — more vents sooner for #COVID19 patients. https://t.co/vm37fZSuRZ

— Medtronic (@Medtronic) April 4, 2020
Elon Musk also confirmed this in a recent tweet that SpaceX will be producing proportional solenoid valves.
Bought, but SpaceX is spooling up to manufacture proportional solenoid valves for Medtronic (confirmed as critical today with chair & CEO) pic.twitter.com/zIuesSaXrZ

— Elon Musk (@elonmusk) April 4, 2020
Elon Musk's Tesla is producing ventilators with a close support of SpaceX since the engineers from both of his organisations would normally interact and work closely when needed to solve complex problems. But the amount of Medtronic involvement in Tesla Ventilators is still unknown.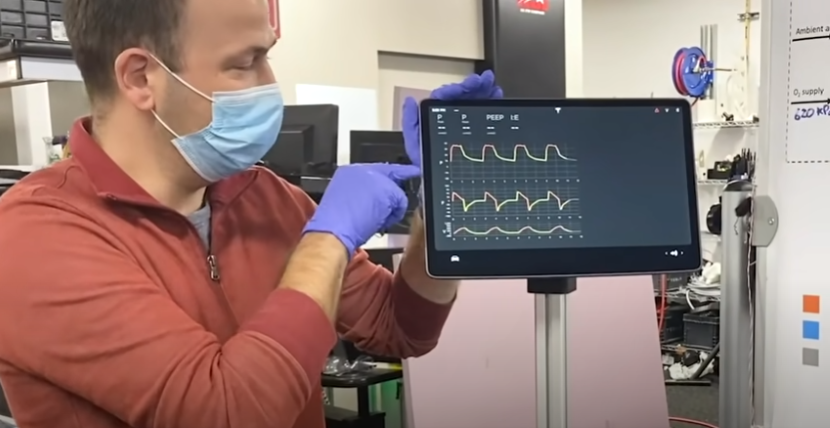 Recommended for you (article continues below)
Tesla posted a YouTube video showing the working of ventilator prototypes
On 5th April, Tesla Motors' YouTube channel posted a video where engineers explained the working of these ventilators and how the company was engineering them. The video showed a group of engineers explaining the ventilator prototypes they built. The most striking part of the video was when they stated using automobile parts to build the ventilators. For example, the company used a car part for the mixing chamber of the ventilators and a touch-screen from Model 3 Sedans as the display and control screen for the ventilators. This display keeps a track of the respiratory gases as well as the patient's lung activity. The battery used is a Lithium-ion battery and there is also a stored oxygen supply which would last for an approximate half an hour, in case of non-availability of electricity or oxygen.
Use of automobile parts was reasoned with the statement "it's not about the ventilators, it's about the ventilator parts", as a representative engineer mentioned; producing new parts that they aren't well acquainted with would've taken a long time, and this was the quickest route.
Apart from this, Musk also bought ventilators and donated them to New York hospitals. However, when photos of these were released on twitter, by NYC Health + Hospitals thanking Tesla Motors, Musk was accused of sending the wrong machines for the sake of media publicity, as the ventilators that they sent were BiPAP and CPAP. Later, it was cleared out that the BiPAP and CPAP machines are FDA approved and are essentially non-invasive ventilators.
Special thanks to @Tesla for a donation of 40 ventilators to our team at NYC Health + Hospitals/Elmhurst #inQueens. These will be essential in the fight against the #coronavirus. pic.twitter.com/X3EwUxGFMl

— NYC Health + Hospitals (@NYCHealthSystem) March 31, 2020
Ford Motor Company and General Motors are also producing ventilators
Elon Musk's Tesla Motors isn't the only company working to produce ventilators. Ford Motor Company and General Motors have also announced the production of ventilators, as they partnered with GE's health care division and Ventec Life Systems, respectively, to produce and improve ventilators. Apart from this, multiple companies and start-ups have also been working to produce ventilators parts. Recently Italian entrepreneurs used 3D printing to produce respiratory valves to help fight Covid-19.
Ventilators are essential in the treatment of COVID-19 patients as a lot of those affected cannot breathe efficiently and ventilators force air into their respiratory systems. Even though the number of patients requiring ventilators isn't very high compared to the number of people getting infected by the virus, ventilators are still in very high demand.