This tiny cube can project upto 240-inch wide 1080p videos on any flat surface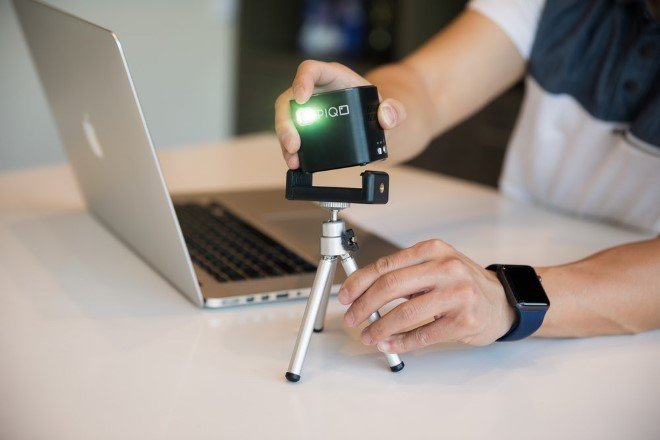 Projectors which have high-resolution are getting compressed with more power and less cost. The Piqo Cube Projector is offering a screen resolution of 1080p with a maximum screen size of 240-inch, connectivity of Bluetooth and Wi-Fi in a 2.25-inch cube at a price that is considered to be half of any standard TV. It has raised 70 times more than its initial fund raising target on a crowd funding platform, Indiegogo.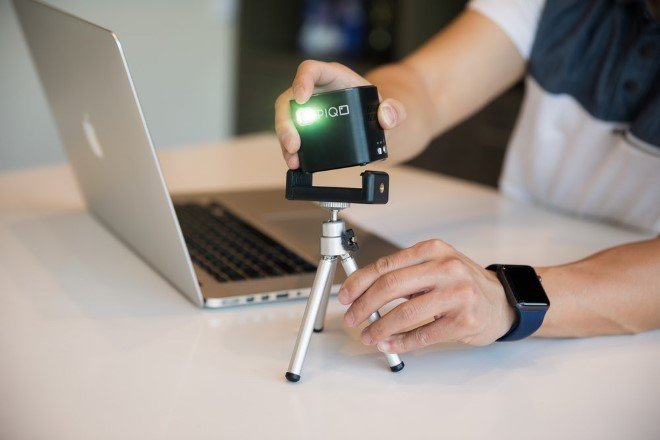 Still. Piqo does not make a huge bright screen in a day-lit room at 200 lumens of brightness like other leading expensive brands such as Epsom's Home Cinema 4010 that provides 4k but is down-sampled to the resolution of 1080p at 2400 lumens. If one compares it with Piqo regarding size and cost, then Epsom's projector is much bigger with a price of whopping US$2000.
The projectors of Piqo are significantly small in size containing a cube with 5.7 cm (2.25-inch) sides which enclose a panel of small touch to control. Moreover, it also includes a battery which has five hours backup timings of playback video, two speakers, a sensor of gravity which automatically rectifies the distortion of keystone wherever someone points it at ceiling or wall by sitting on an angle.
Recommended for you (article continues below)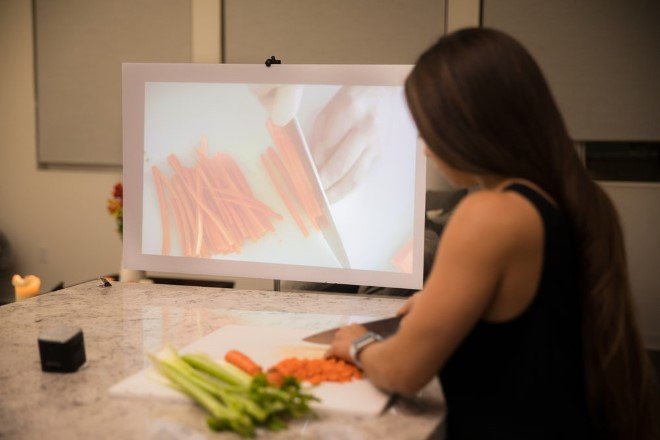 This projector can enlarge the image to 240 inches (610 centimeters) diagonally in a dark room which is considered to be much enormous. If someone wants to use it in a bright room, then they can move it much closer with a screen of much smaller size. As Piqo runs its custom operating system of Android, so one can utilize it as a play unit of Google, YouTube, and Netflix. Another fantastic feature of this projector is that one can connect it with other devices like Apple laptops, tablets, and phones through AirPlay, and some other devices through Bluetooth.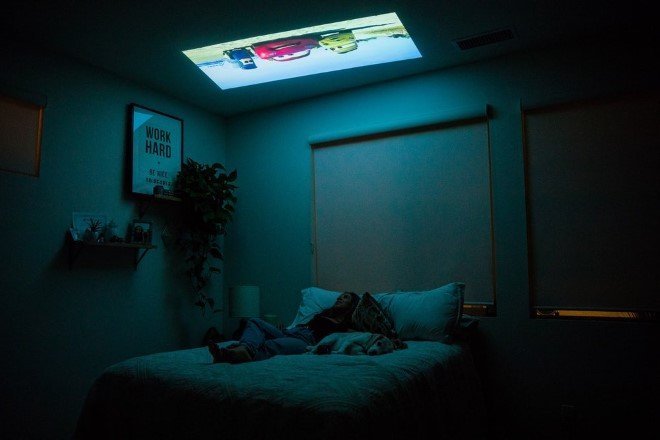 It has a built-in memory of 16GB which help the user to save some media on it.  It is a portable device due to its light weight and small size and can also work as a Bluetooth speaker with a standby time of 50-hours.  The early bird price of Piqo has been kept at about US$325 while the regular price is expected to be around US$700. If everything goes according to the plan, the delivery of this projector will be started in March 2019.
All Images: © Piqo via Indiegogo
h/t: New Atlas