IKEA has introduced smart blinds that can be rolled via remote control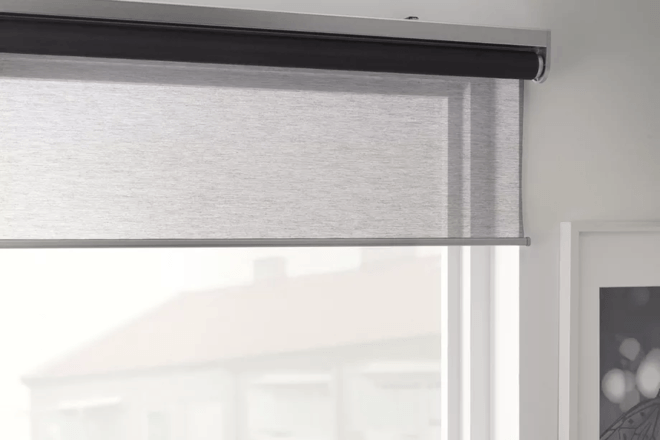 Ikea is famous for its economic furniture, but the company is expanding into a new market over the past few months and are now working on decent-quality and inexpensive smart home gadgets, including outlets and connected lights. Now, according to the information available on the Ikea product pages, the company is targeting the next area of smart homes which are cheap and internet-controlled smart shades.
At the start, Ikea will launch two models of smart blinds known as the Kadrilj and the Fyrtur. The Kadrilj is a set of regular gray blinds and starts at around US$113 (99 Euros) for the smallest size. The Fyrtur are blackout shades and starts at around US$136 (119 Euros). If compared with the typical smart blind systems that usually costs in the range of US$300 to US$500, these stylish shades from Ikea are priced aggressively low.
Instead of wiring them into your home, Ikea is taking a straightforward approach to the smart shades. It comes with a rechargeable battery pack that is removable as well. A remote included with the package will allow you to raise and lower the shades. The new smart blinds will also be compatible with Ikea's smart plugs and Tradfri smart lights, and they will work with the same app. The more useful feature of these shades is that they can be controlled even with HomeKit, Google Assistant, and Alexa, which means your lazy Sunday morning would finally be complete.
Recommended for you (article continues below)
One crucial thing Ikea considered was to leverage the fact that their company has been making curtains for years and a lot of people own them, so they designed the new blinds to work with their existing Vidga series of curtain rails. It means that their existing curtains can be swapped with their new smart blinds without too much trouble.
The new shades are set to be launched in Germany on 2nd February 2019 according to the leaked product pages. However, there is no information for their product release in other places of the world, but it is expected that it will be available in other countries sometime in the coming weeks.
h/t: Digital Trends