This beach house lets you enjoy the stunning ocean views from every corner possible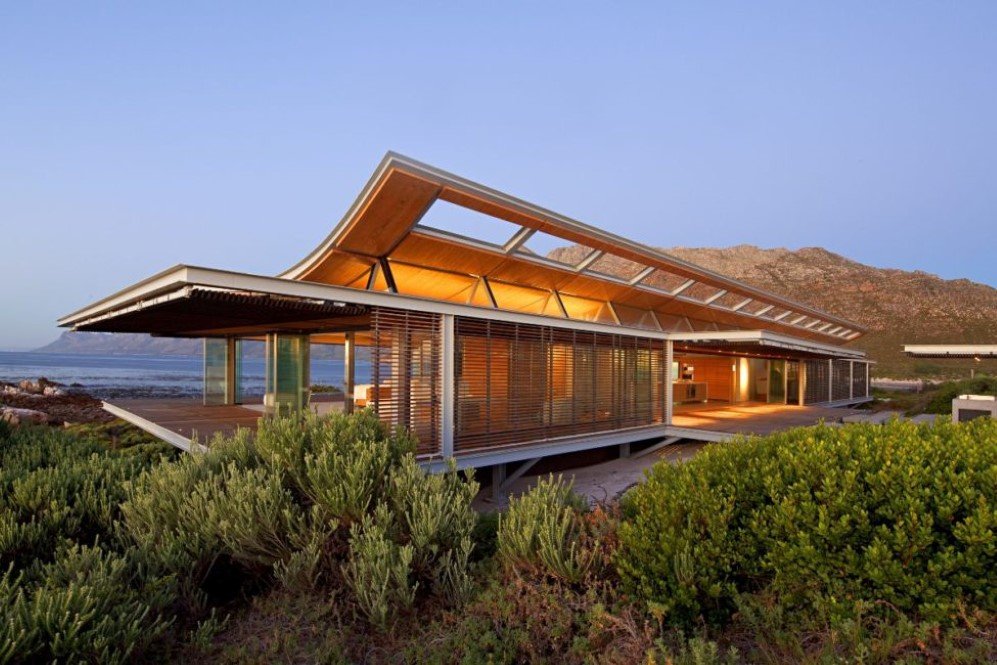 Can you imagine living in a place that has mesmerizing sea views from every possible angle? Well, you can quit imagining because such a place really does exist now! This beach house, designed by South African firm Elphick Proome Architects offers 360-degree-views of the sea through the frameless sliding doors that enclose it. The hydraulically controlled hardwood slat shutters also open up to the peaceful views of the sea while the hull-shaped roof lets the residents gaze at the faraway mountains.
The interior of the beach house is inventively separated with the help of the sliding ash doors. This lets the space be vast when the doors are parted while cozy and intimate when closed. The living area in the middle of the house features a sophisticated kitchen counter, a wall of cabinetry and a picnic bench styled dining table. The four bedrooms, each with their own attached washroom, use the remaining space on the main floor. However, the most exotic features of the house, other than the stunning views obviously, are the deck and the pool which can be accessed by taking a few steps down from the main living area. A house with a private pool and views of the majestic sea, if that's not a heavenly combination then we don't know what is!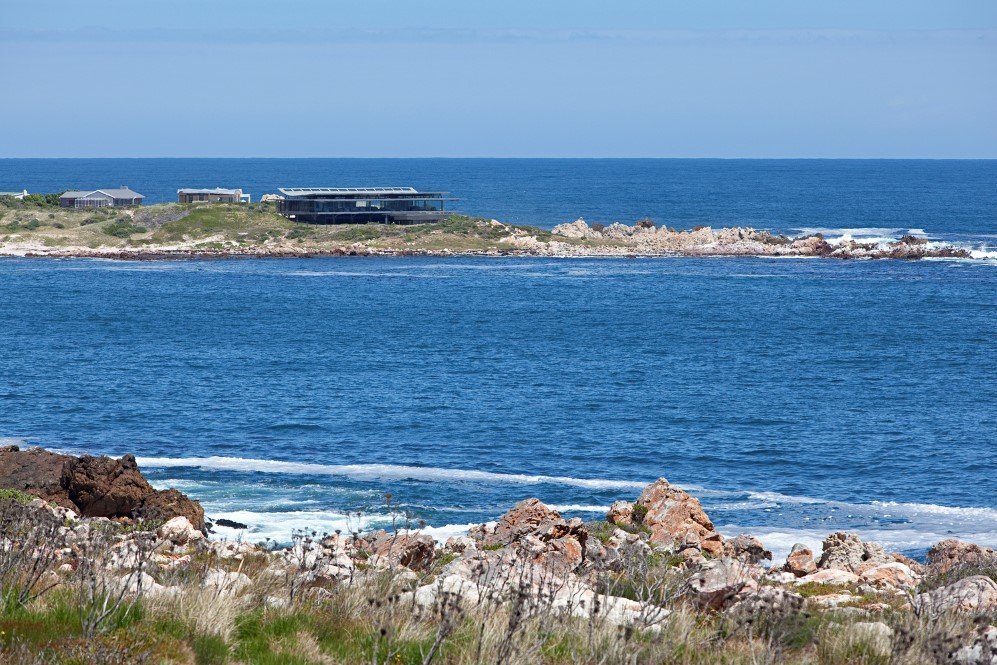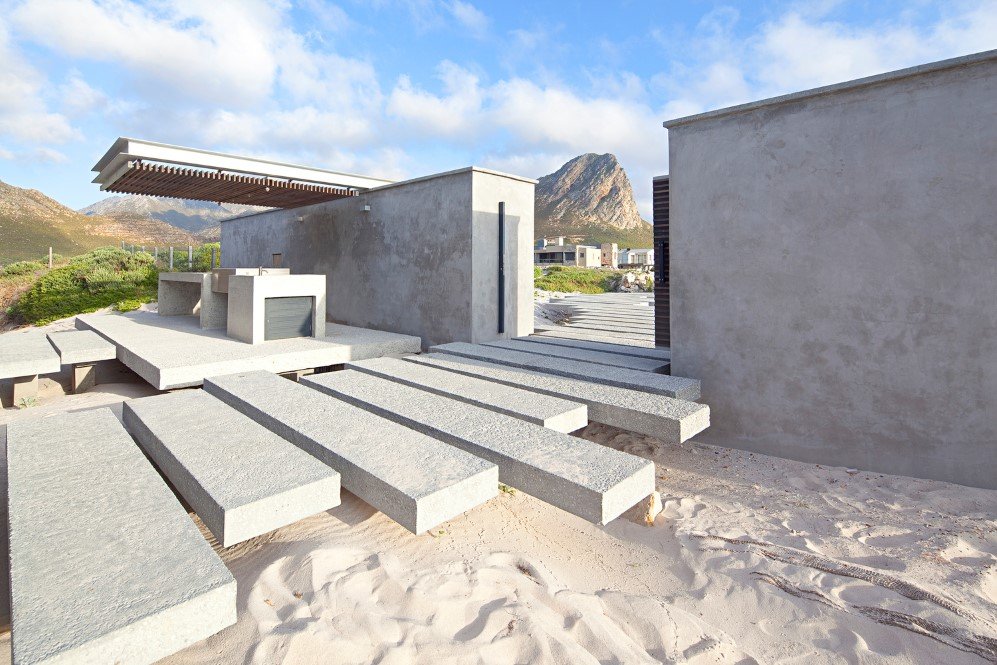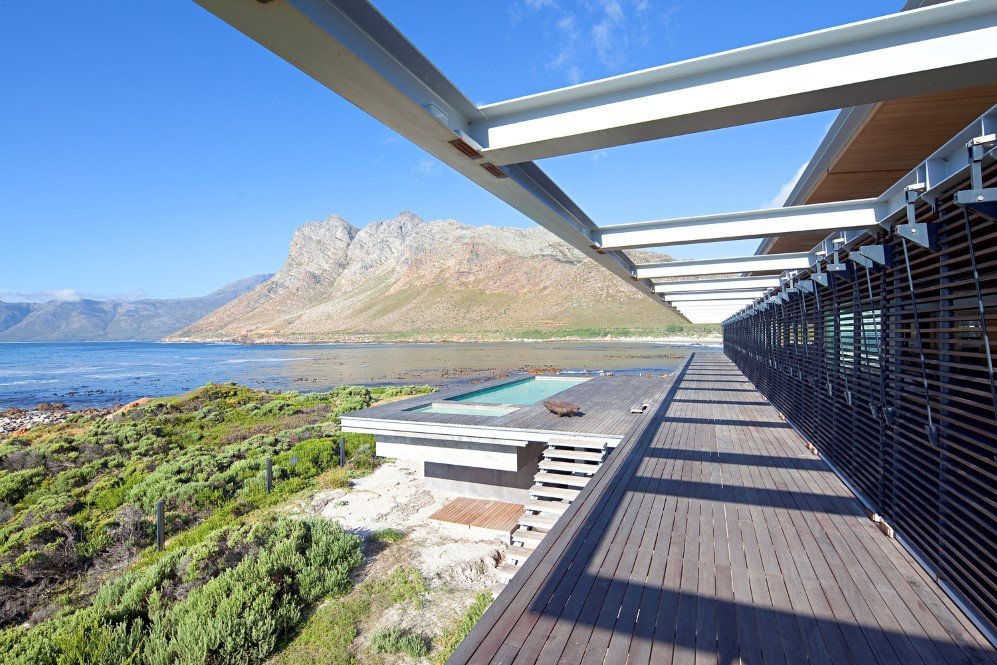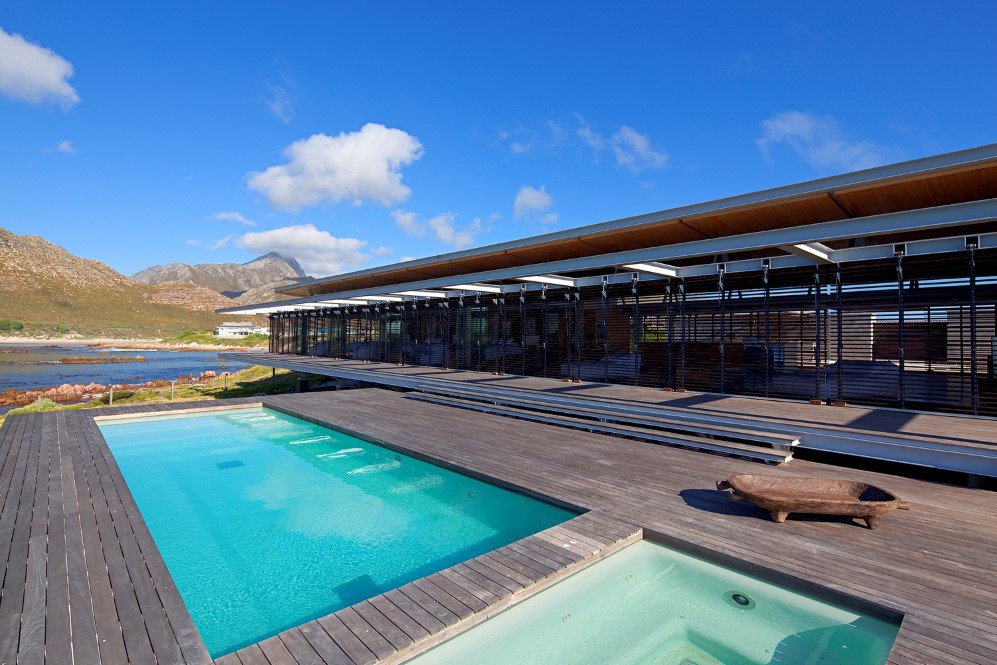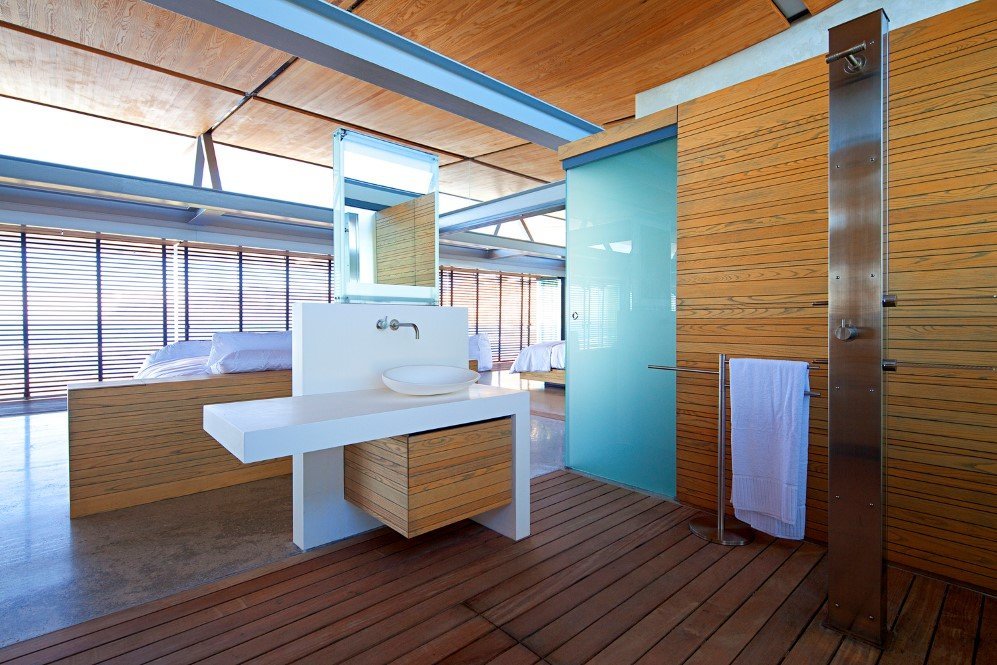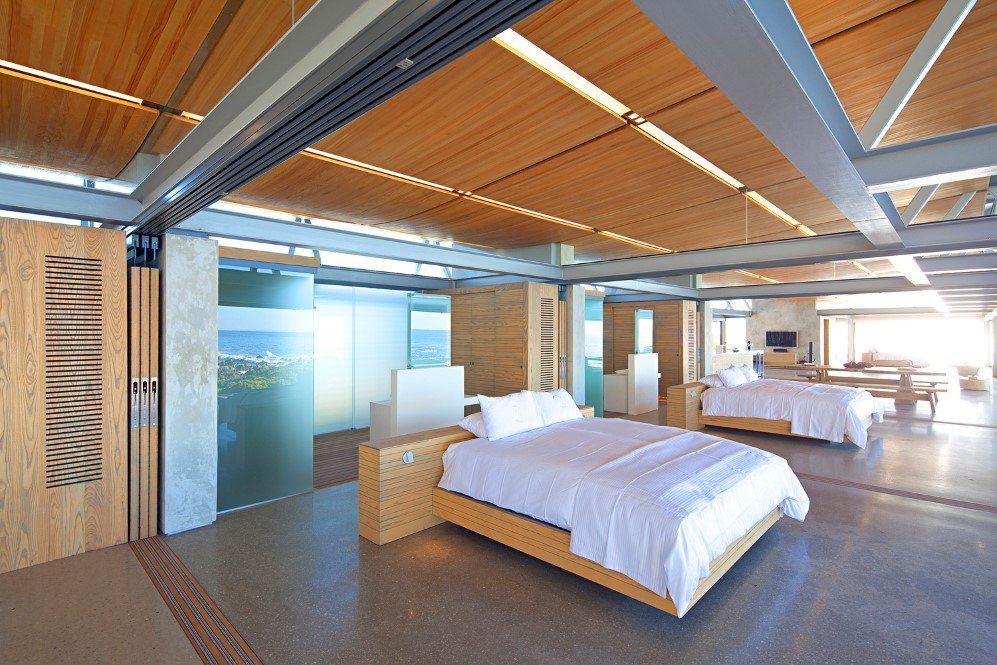 Recommended for you (article continues below)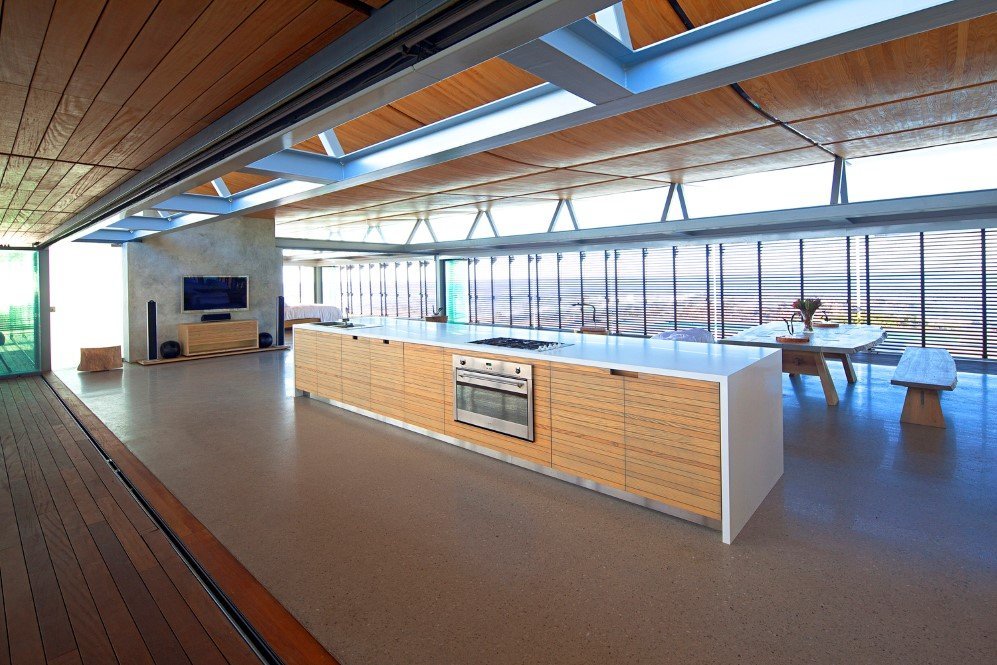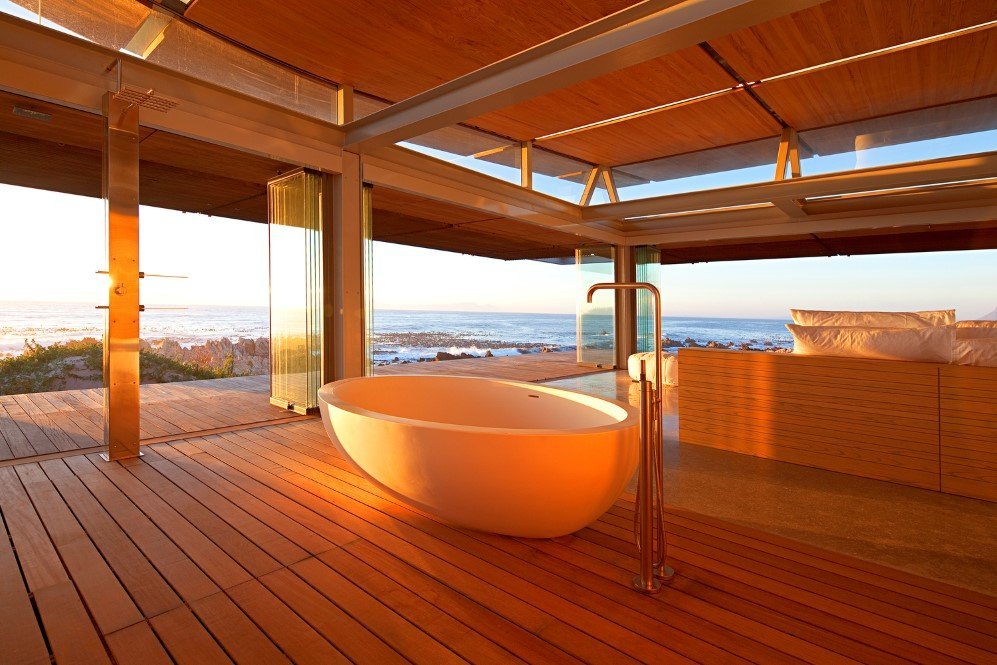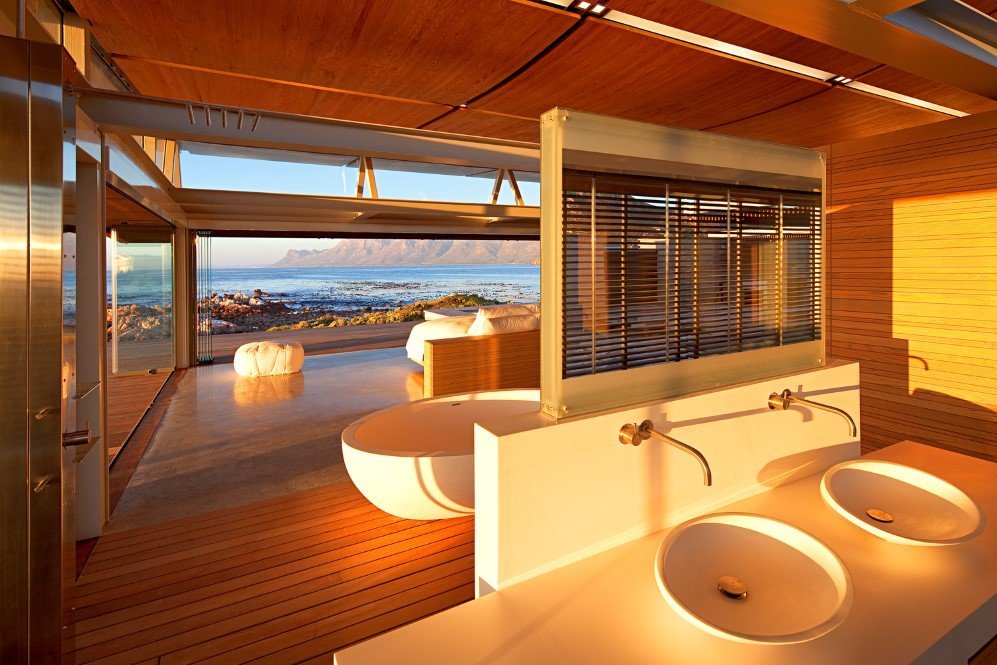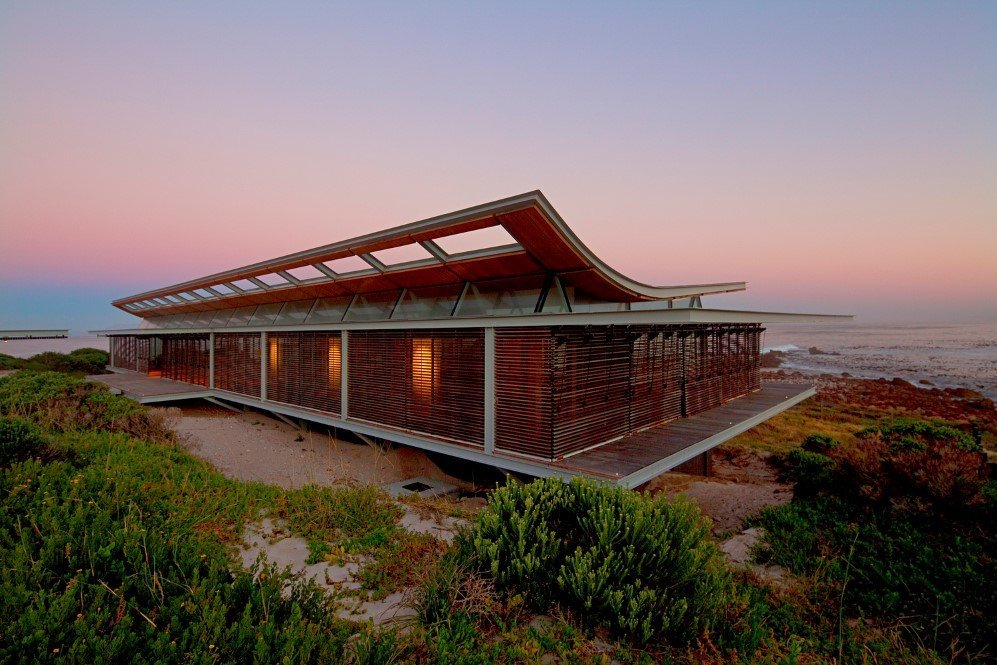 All Images: © Dennis Guichard via Arch Daily
Architects: Elphick Proome Architects
h/t: Contemporist