Remember IKEA Flat Pack Refugee Shelters? UN has Halted their Deployment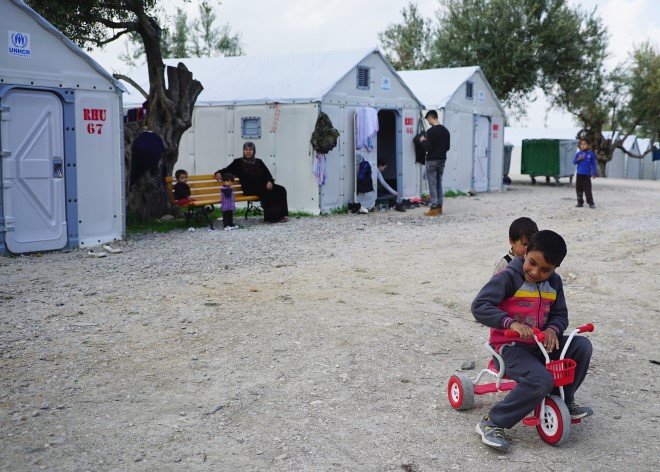 Over fire safety concerns, United Nations High Commission for Refugees (UNHCR) has halted the deployment of award winning IKEA's flat pack refugee shelter. Out of 15,000 shelters bought back in 2015, 12.5 million dollars' worth of 10,000 shelters are still in the depots for investigations regarding fire safety and other issues.
Head of the Strategic Partnerships department at UNHCR Tapio Vahtola said that, "In late 2015, the Swiss and German authorities raised concerns around the fire safety of the shelter," he further added, "Safety is of course an absolute priority and following the concerns raised, UNHCR and Better Shelter are engaged in a comprehensive process of analyzing the results and ensuring the safety of the product through improving the panel design." Better Shelter, the Swedish social entrepreneur that manufactures shelters announced that, upgraded versions of shelters will be manufactured this year with issues resolved found in earlier versions.
The novel versions will consist of lighter, sturdier and low-priced covering panels while existing shelters will be deployed with strict spacing guiding principles between shelters. Regarding deployment guidelines Tapio said, "We are introducing guidelines in order to improve the safety distance between units in camp settings and to minimize the risk of fire outbreak between shelters in the event of fire in a settlement". Furthermore, he added: "It is important to highlight that the shelter is not fire hazardous. It is fire retardant, but as with any other building or tent it will not withstand flames from an uncontrolled fire."
Image: © better shelter
UNHCR raised concerns over fire safety after the claims made by Cameron Sinclair that, design flaws were identified during initial trials in 2014 but it wasn't mentioned in the report due to fear of losing funding.
Ex co-founder of Architecture for Humanity and present chief of Airbnb's humanitarian team, Sinclair writes about this issue that, "A team of us in Ethiopia had done an independent analysis of the structures in 2014 and expressed our concerns to both Better Shelter and the IKEA Foundation." According to Sinclair, he was provided with some photos exposing the durability flaws and DIY maintenances undertook by the residents (refugees). He further posted the photos depicting a photograph of inside metal tube-frame of the shelter's prototype tied together with the plastic bags. He also emailed about concerns to IKEA foundation and Better Shelter regarding shortcomings of refugee shelter. As per Sinclair, "We only learned of the issues late night when one of the NGO's (non-governmental organization) field engineers who were responsible for the pilot program mentioned what they left out of the report, for fear of losing funding, and had a jump drive of images that weren't shared."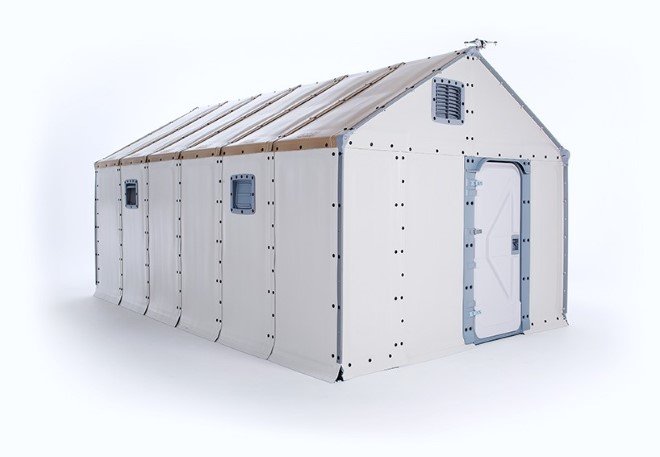 Recommended for you (article continues below)
Image: © better shelter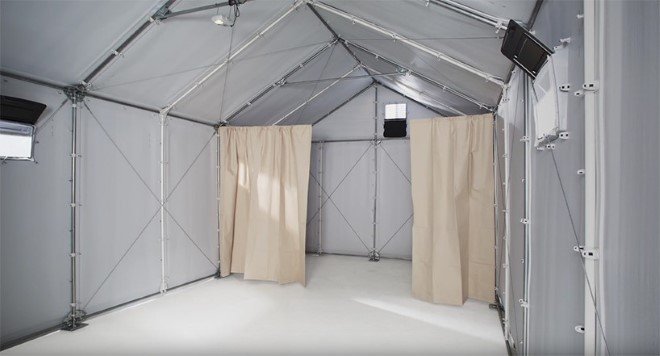 Image: © better shelter
According to UNHCR, neither they knew about this concern in the first place nor they had any information regarding any engagement from NGO during initial testing. Reflecting upon Sinclair's comments Vahtola said that, "I believe this comment refers to the small-scale pilot in Dollo Ado, Ethiopia, the ones providing crucial inputs to our testing and piloting were refugees themselves."
Shelter takes 4 hours to assemble, it doesn't have any ground-sheet facility and there have been complaints regarding wind crossing issues. One major issue is that, shelter's door is situated high above the ground which poses hindrance in entrance for wheelchair users.
Despite all the addressed flaws both IKEA and Better Shelter accepted all the criticism openly. Cameron Sinclair praised the way both the organizations accepted the criticism and did an outstanding job in following up. 17.5 m2 shelter costs $1,250 was manufactured from tubular metal frame and flexible clad panel to deliver more contented and enduring accommodation as an alternative to tent for emergency deployment. Its features include solar-powered lights and lockable doors. So far, its deployed locations include Iraq, Djibouti, Niger, Siberia, Macedonia and Greece.
H/T: Dezeen