Gruzovikus is a self-driving semi truck concept equipped with AI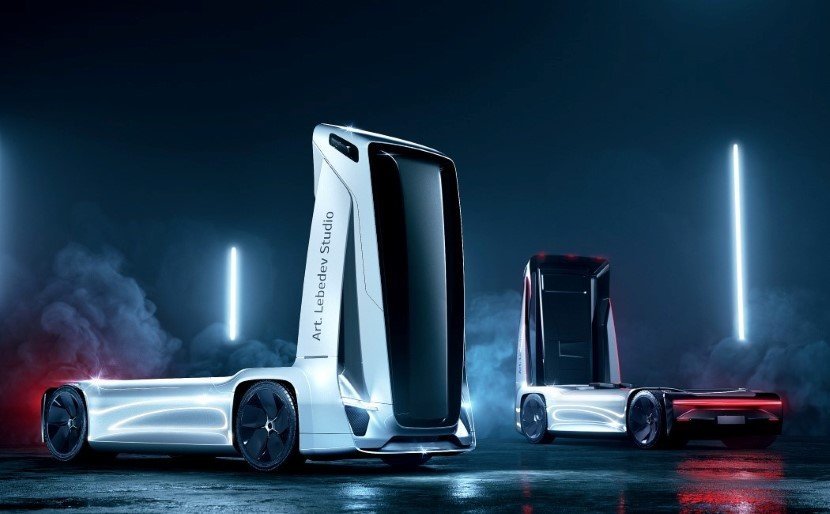 Art Lebedev Studio
What looks like a futuristic version of a human transportation pod, is actually the concept introduced by Art Lebedev Studio of a self-driving all-electric semi-truck. The design of the truck is made highly slim and something that works with full optimization when it comes to aerodynamics. The truck is autonomous and there is not even a remote need of a driver to operate it.
The first thing one notices is the lack of windows, door and extra slim windscreen on the truck and questions the space available for the driver. The designer so illustrated this truck to give it a slim built in order to comply with the right aerodynamics, for that purpose it was rendered as a self-driving truck and the room for the driver was eliminated. The large vertical screen on the front holds all the sensors, radars and computers needed to automate the truck. The slim front of the truck allows the bed at the back to be longer that provides the necessary stability. The design also lets the trailer attach to the front axle of the truck than the back which also plays a part in providing stability.
Recommended for you (article continues below)
Lately, there has been a lot of rapid progress in terms of futuristic cars and other heavy vehicles. Motor companies are giving the world a vivid picture of what the cars would look like 100 years from now. First the Tesla Cybertruck, the new Prius and now the self-automated semi-truck that is not only environmental-friendly but also will prove much safer than a manually driven car. Features of the Gruzovikus such as the front lights, wheels and side panels give a glimpse that of a sports car. Hence why there is a discussion regarding the freight of the truck and weather it would be able to hurdle its masses or will it only prove to be high fashion. For now, the designs are aimed at mass-market buyers and there is no news regarding the start of production.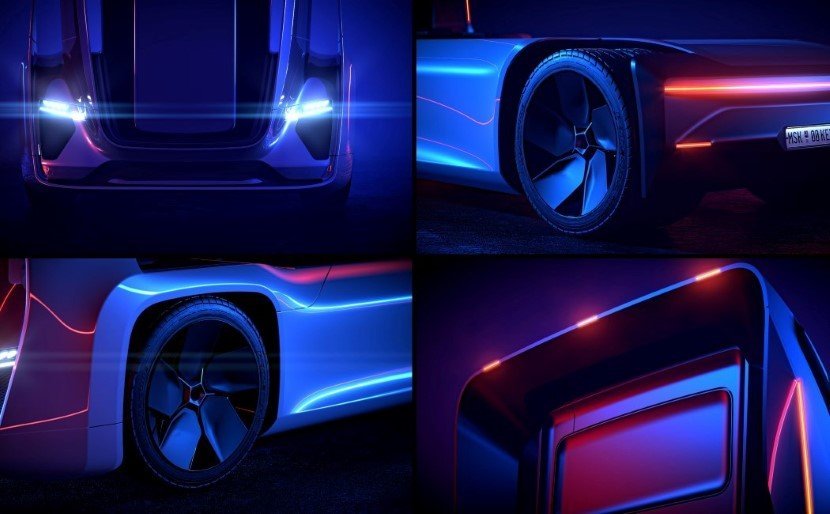 Image Courtesy: Art Lebedev Studio
h/t: Fast Company