Would You Dare to Step Inside this Glass Box Suspended 4000m High in the French Alps?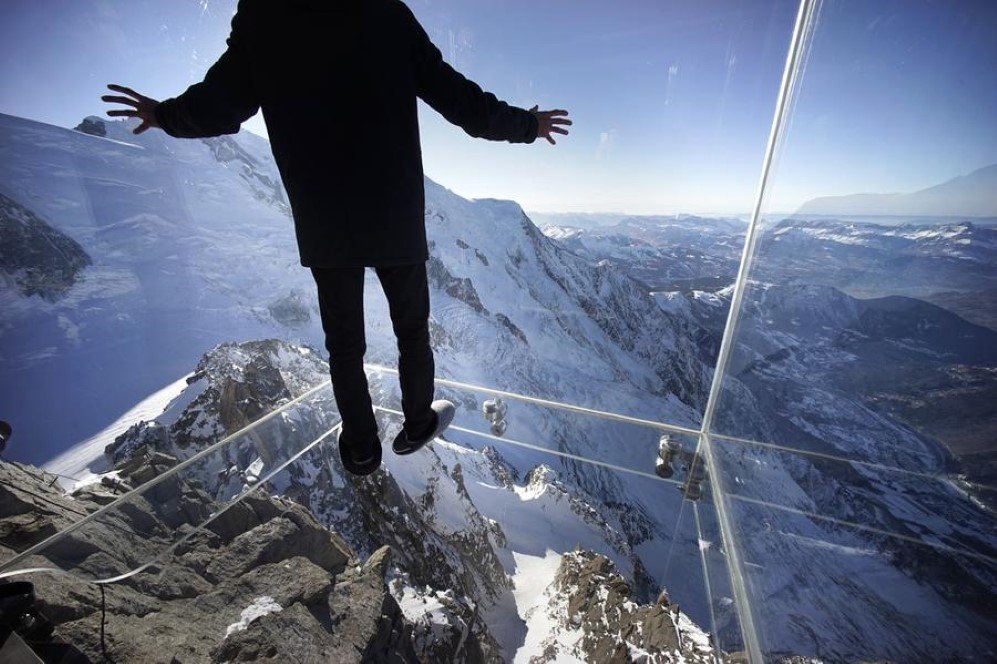 Do you want to experience a 360-degree panoramic view of the breathtaking Mont Blanc Massif range in south-east France without stepping off from there like Wile E Coyote did? If yes, then your prayers have been answered. French architect Pierre-Yves Chays took three years to design a five-sided glass chamber on the terrace of Aiguille du Midi peak, which is situated at an elevation of 3842m.
Chamonix Skywalk is made up of a metal frame and 12mm thick glass panels which can withstand speedy winds of up to 220 km/h. Furthermore, it can resist temperature as high as 60°.
The project is called, 'Pas Dans Le Vide" which literally means "Step Into The Void".   The visitors reach to the side of the highest mountain of Europe through the cable car ride and are then taken vertically upwards to the peak via another cable car. The daring sightseers can then experience standing in the middle of the air with nothing but a layer of glass between them and the space.
Chamonix Skywalk is a part of a larger refurbishment project at the peak. The renovation project would focus on the establishment of the world's tallest mountaineering museum.
Image: Reuters/Robert Pratta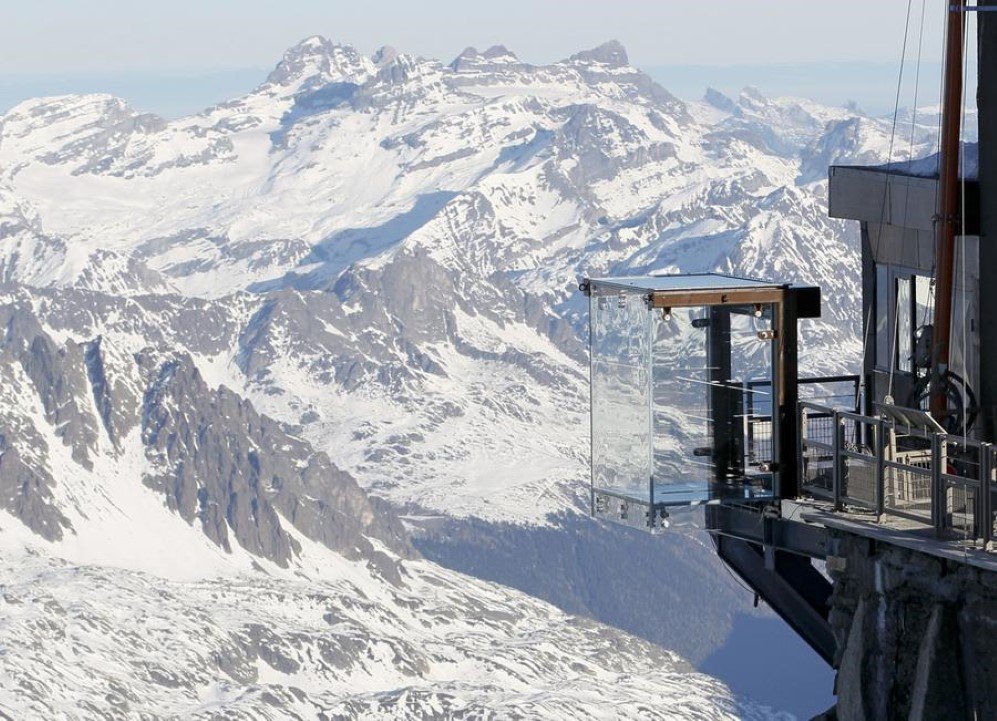 Image: Reuters/Robert Pratta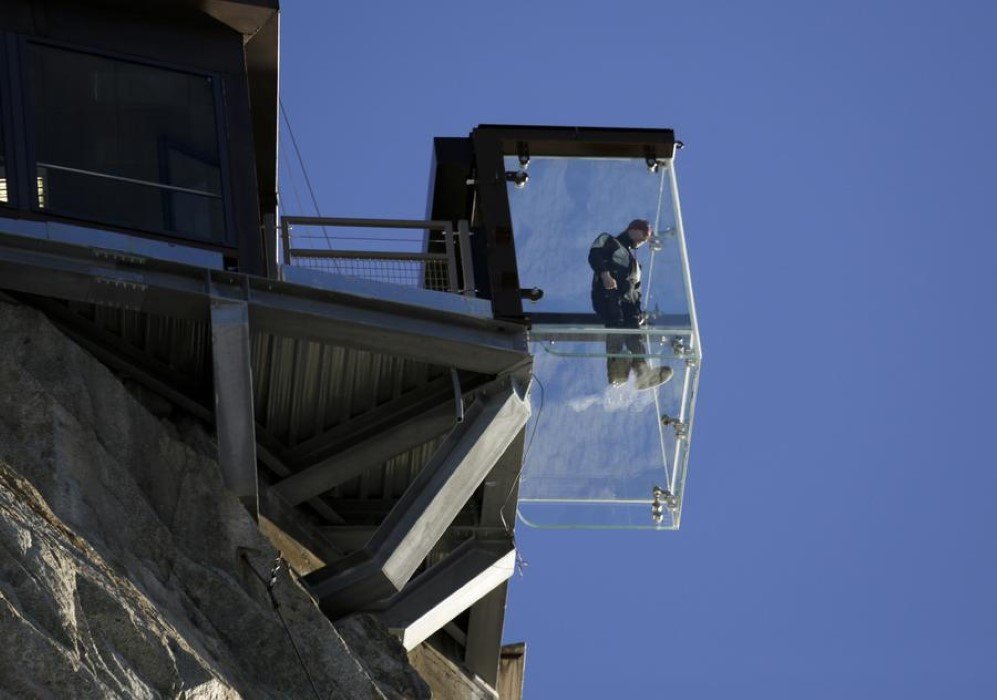 Recommended for you (article continues below)
Image: Reuters/Robert Pratta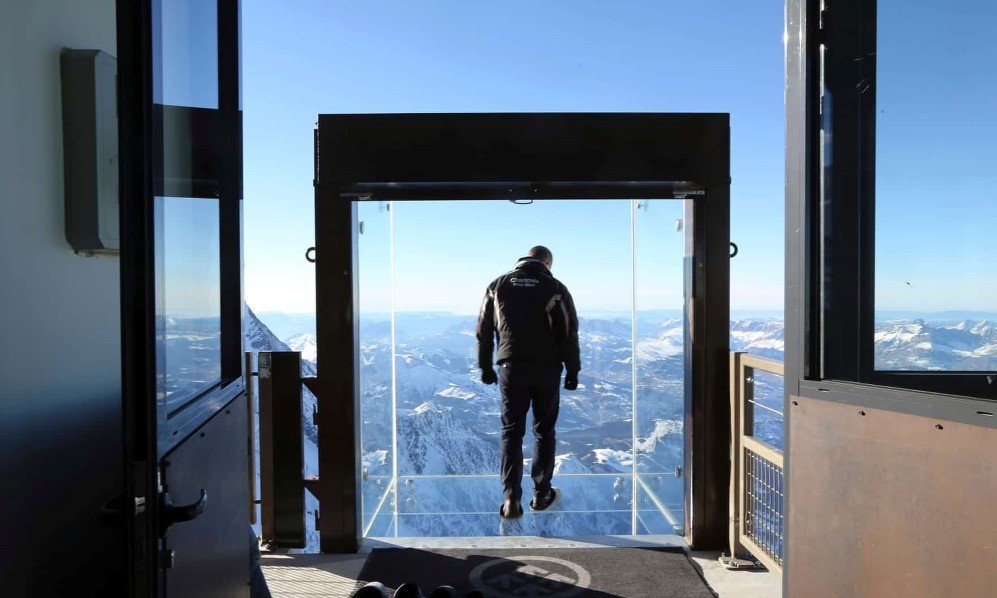 Image: Alexis Moro/AP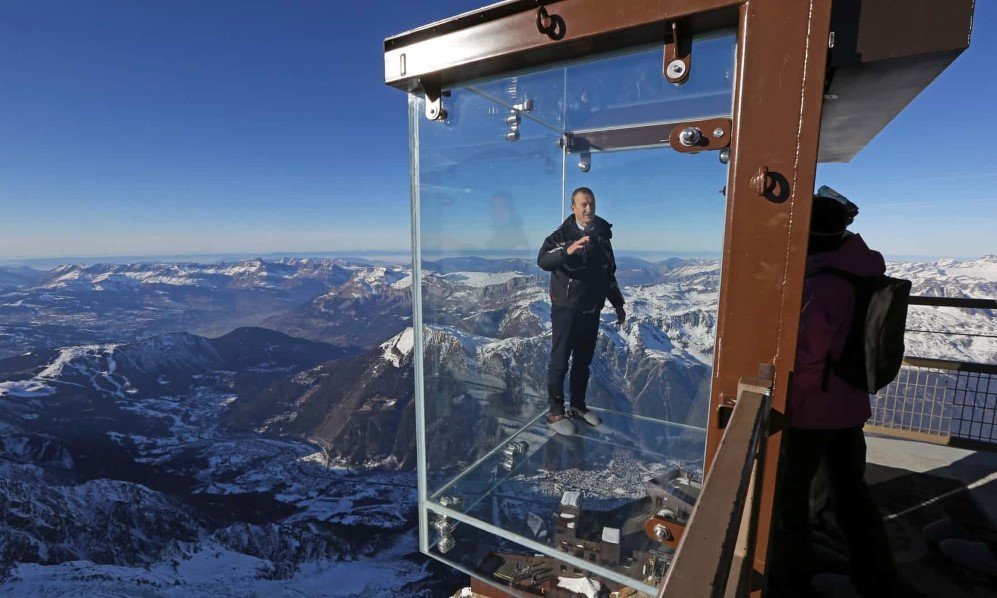 Image: Alexis Moro/AP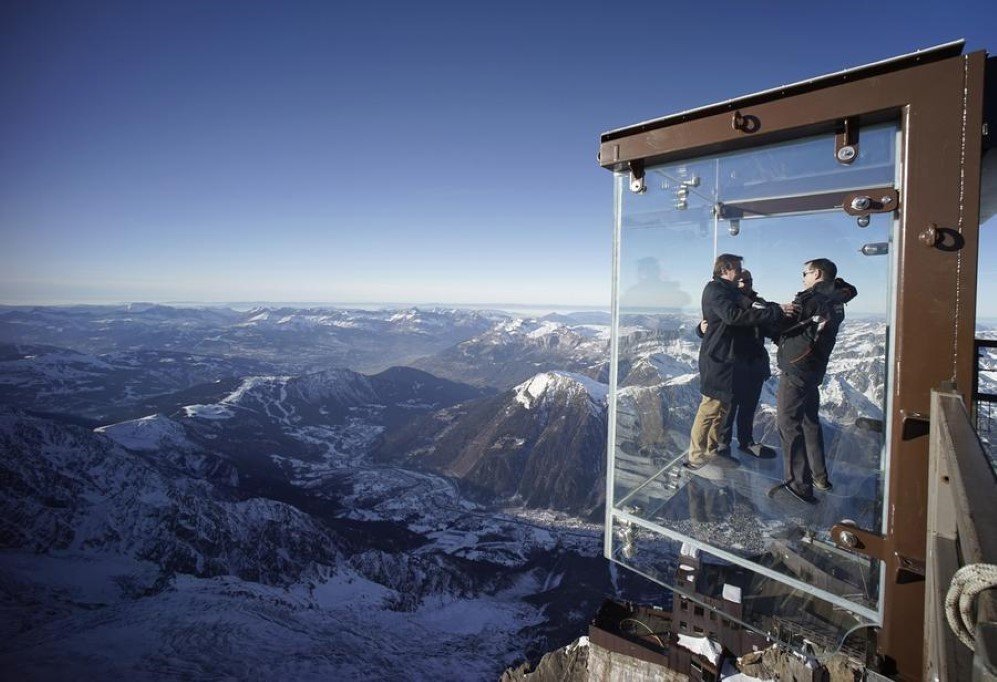 Image: Reuters/Robert Pratta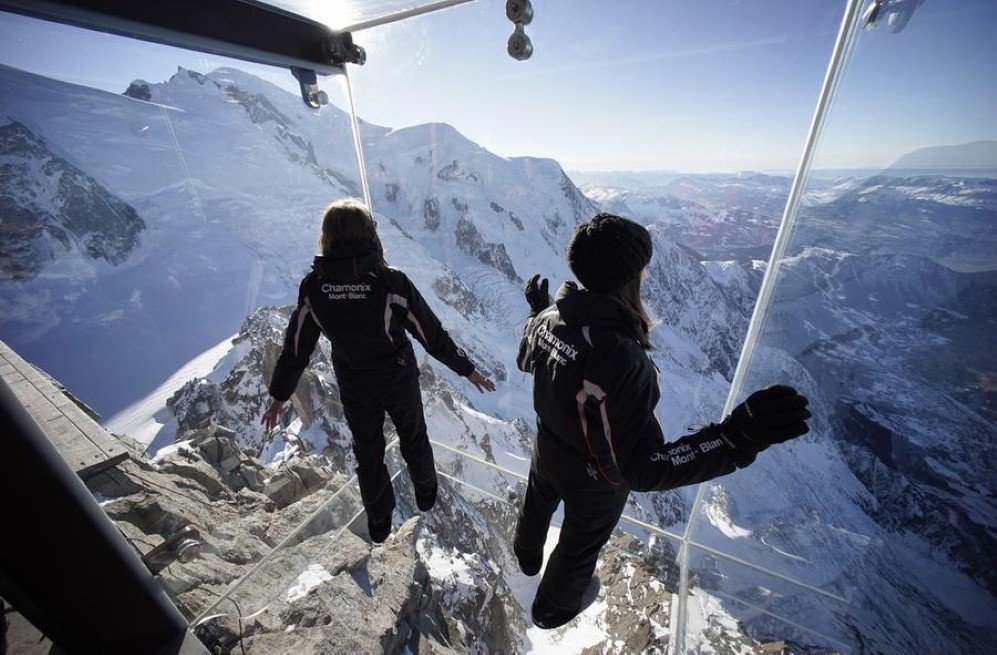 Image: Reuters/Robert Pratta
References: The Guardian, Daily Mail, The Atlantic