Beat The Heat With This Toaster-Sized Smart Personal Air Conditioner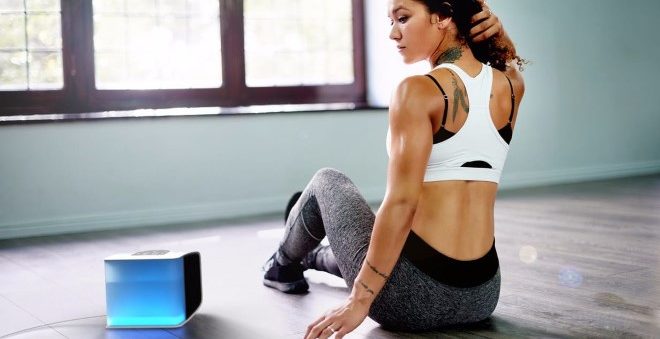 Don't we all wish to carry a portable air conditioner 24/7? Especially those of us who live near the Equator – I mean the scorching Sun and zero cloud cover can be deadly!
Well, God bless Evapolar – a company that first came up with a toaster-sized portable air conditioner back in 2015, and is now ready to launch the second edition i.e. Evapolar 2! The success of the first version netted over $1.2 million (US) and around 6,500 backers through Indiegogo campaign. So, it's not surprising that the company's back with yet another exciting modification of the first. The new crowdfunding campaign for Evapolar 2 has already exceeded its fundraising goal – duh, we're all in for portable air conditioners!
Coming onto the specifications of the original Evapolar: it weighs 59 oz i.e. 1,680 grams and is said to be 12 times more energy efficient than a conventional split-system air conditioner. It has the ability to provide cooling for four to six hours by using only a 750ml tank of water. The company further claimed that the Evapolar has the potential to drop temperatures by a maximum of 17° C depending on the levels of temperature and humidity – the stats are quite impressive, no?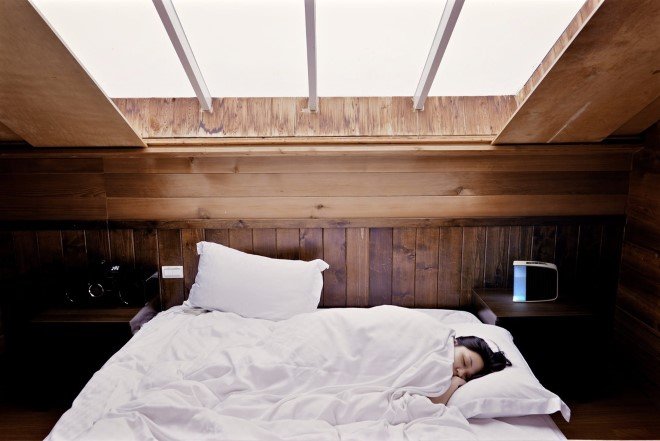 So, how did the company invent such a small yet efficient air conditioner? Evapolar made use of the EvaBreeze technology which is basically a material with evaporative properties synthesized from nano-glass fibers. Hence, the all new Evapolar 2 is technically a product of the improvisation of Evabreeze.  According to the company, this improvement has led to greater efficiency per unit and eliminated the use of any toxic materials, thus making it a safe choice for users! Moreover, in order to further increase the efficiency, the company has made use of larger water tanks (51 oz) and more streamlined fan blades that will reduce the noise generated as well as optimize airflow. Similarly, the water tanks are now spill proof, making it easier to move them around.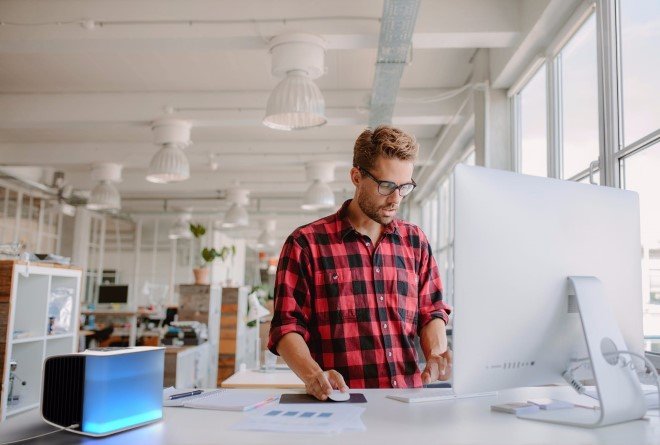 Image: Indiegogo
Recommended for you (article continues below)
We live in the 21st century meaning there's an app for everything – so, how could the Evapolar 2 lack in this aspect? It comes with an app that is compatible with both iOS and Android, and allows the users to change the settings, attain information about how much electricity is being saved, and set the timer.
Image: Indiegogo
In collaboration with big companies like Apple, Google, Amazon and Samsung, the Evapolar has made it possible to allow users to automatically turn the Evapolar 2 on with other home devices connected to respective systems such as Apple Home Kit, Google Home, Amazon Alexa, and Samsung Smart Things.
By now, you are probably wondering how much energy it takes to power this device – well, hold on tight because you're in for a shock: all you need is 10 watts of power! Yep, you read that right!
Ever since its completion in 2015, Evapolar has sold over 20,000 devices in approximately 92 countries, and its current campaign has exceeded its initial $50,000 goal by raising over $277,900 – now that's super impressive!
As far as shipping is concerned, if all goes as planned, the Evapolar 2 will be available pretty soon. So, stay tuned to stay cool (literally)!